A new Dreams all-inclusive resort is opening in Mazatlán, Mexico in May, 2023. The resort, called Dreams Estrella del Mar Mazatlán, is located on a 12-acre beachfront property in the Estrella del Mar Golf and Residential Development Club. It will feature 350 guestrooms and suites, five restaurants, six bars, a spa and wellness center, two main pools and a third pool for adults, a kids and teens club, a theater, and a convention center accommodating 700 people.
Dreams Estrella del Mar Mazatlán is part of AMResorts, a leading all-inclusive resort company with properties in Mexico, the Caribbean, Central America, and South America. The resort is targeting families and couples looking for a relaxing and luxurious vacation experience.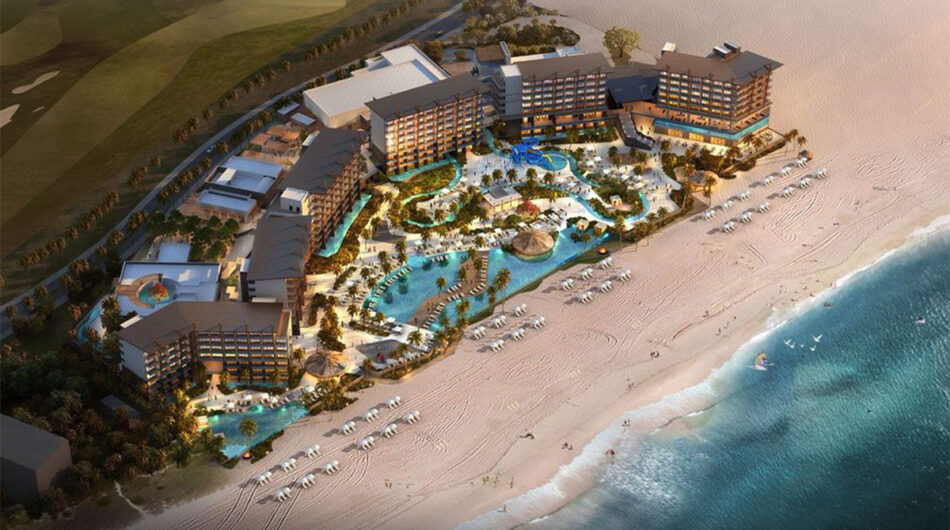 What to Expect
The resort will offer a variety of activities and amenities for guests of all ages, including swimming, sunbathing, snorkeling, diving, fishing, sailing, windsurfing, and kayaking. There will also be a variety of land-based activities, such as tennis, volleyball, basketball, and golf.
The resort will also offer a variety of dining options, including a buffet restaurant, a Mexican restaurant, an Italian restaurant, a seafood restaurant, and a steakhouse. There will also be a variety of bars and lounges, including a swim-up bar, a lobby bar, and a sports bar.
Dreams Estrella del Mar Mazatlán is sure to be a popular destination for travelers looking for an all-inclusive vacation experience in Mexico. The resort offers a variety of activities and amenities for guests of all ages, as well as a variety of dining options.
Destination Weddings at Dreams Resorts and Spas
Destination weddings are a dream come true for many couples, offering a magical and unforgettable setting for tying the knot. One of the best places to host your Mexico destination wedding is Dreams All Inclusive Resorts, which offers a stunning backdrop and all-inclusive packages to make your big day stress-free and unforgettable.
Dreams All Inclusive Resorts is a chain of luxurious resorts located in the most sought-after destinations such as Mexico, Jamaica, the Dominican Republic, Costa Rica, and Panama. They offer a range of venues to choose from to host your big day including intimate garden settings, beachfront stages overlooking the waters, and grand ballrooms with awe-inspiring views. Their experienced wedding planners understand the importance of every tiny detail and will work with you to create a personalized, unique, and unforgettable event that matches your dream wedding exactly.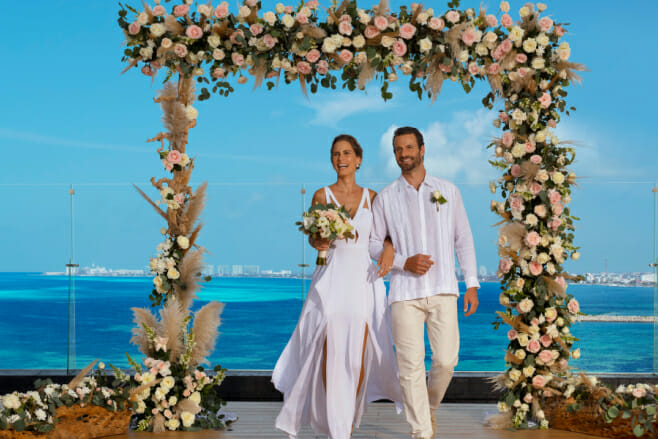 One of the biggest benefits of hosting your wedding at Dreams All Inclusive Resorts is that their packages include everything that you need for your big day. This means that you don't need to stress about finding vendors and coordinating logistics when you arrive at the resort; they handle everything from flowers and decor, to food, drinks, and even the DJ.