When it comes to destination weddings, there's a right and wrong way to time your planning process. Would you much rather spend weeks leading up to your wedding scrambling to secure vendors, guest rooms, rehearsal dinner spaces, etc.? Or would you prefer relaxing poolside with a cocktail the day you arrive?
We think the cocktail sounds pretty nice too. While there are a few stressors that inevitably exist during your wedding week, let yourself enjoy the process by following these timing recommendations:
When should you start the planning process?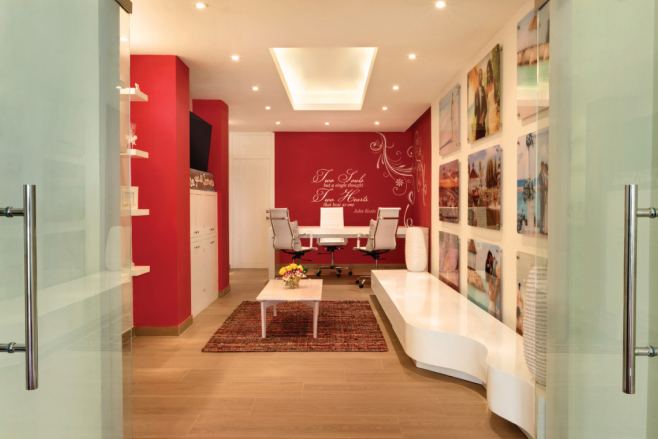 12+ months before your wedding
Unfortunately, in common holiday destinations, the best weather appears to coincide with the tourist season, as there are usually more crowds, less availability of accommodation and venues, and higher prices all over. If you opt for the shoulder season, you can save some money and still enjoy nice weather for yourself and your guests. The weather can be a gamble in the off-season (consider the Caribbean hurricane season) but would mean fewer crowds, and even Caribbean storms tend to last minutes unless more severe.
Giving yourself a year in advance also ensures an earlier connection with on-site wedding departments. With experienced staff just a phone call or email away, all-inclusive resorts like Hyatt Ziva Rose Hall and Majestic Colonial guarantee a smooth and attentive wedding planning process. Remember, the sooner you reach out to a coordinator, the sooner you kickstart the process.
How far in advance should you invite guests?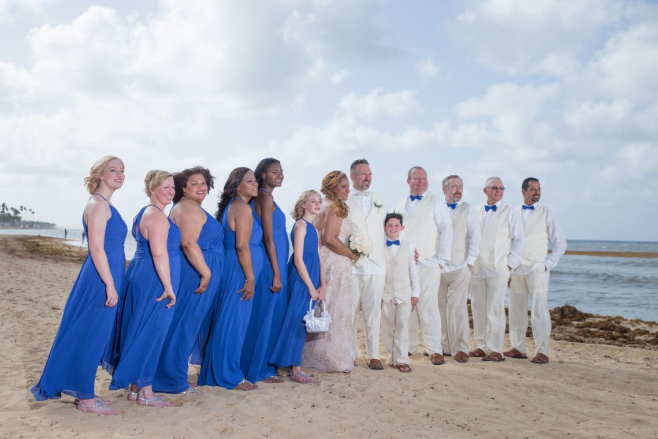 9-12 months before your wedding
Invitations to weddings should be sent out nine to 12 months prior to the wedding. This will offer your guests enough time to make preparations and mark their calendars, regardless of where they might be coming from or what they have going on. If you get a final headcount, contact your resort and finalize the seating map. For an RSVP deadline, the best timing is around six to nine months before the wedding to secure room bookings.
How far in advance should you book wedding vendors?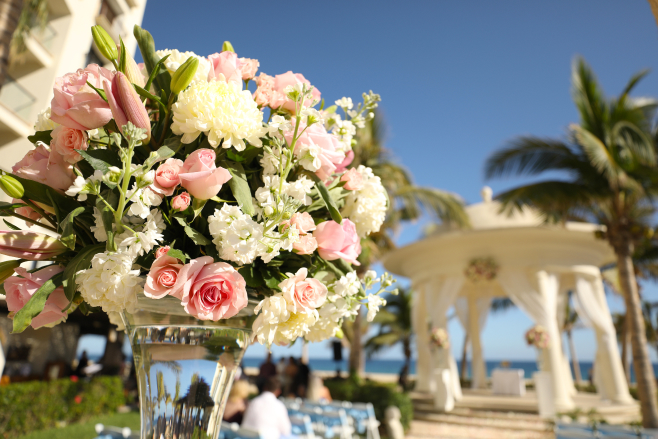 6-9 months before your wedding
Photographer: We all know that wedding photographers play a vital role in your big day, so be sure to allocate enough time to make sure you have plenty of photographers to choose from. It's important to understand his or her style and cost when looking for a photographer, but also make sure you get along well with your photo pro. You're going to spend a lot of time on your big day with him or her!
Videographer: A cinematic film of your wedding day will be made by your wedding videographer, featuring motion and sound, an important wedding day memento. Videographers prefer to book up early, so it's best to start looking at these pros earlier rather than later.
Florist: The lovely flower arrangements that you see all over Pinterest? These were possibly produced by a specialist wedding florist. Find a florist whose job you enjoy and who seems to understand your style, vision, and budget best for your wedding.
Planning a destination wedding is an exciting and fulfilling experience. You're getting married to the love of your life, at an oceanfront paradise of all places. Let yourself enjoy the process. Take your time coordinating and remember, you're not alone in this beautiful journey.
Want to learn more about the destination wedding planning process? Follow the button below to discover what your process might look like: