There are tons of ways a couple can make their wedding day feel "true to them". From unique name cards, song choices and venues, it can be overwhelming to make the right choices that tell a cohesive story and represents you as a couple.
While it's easy to sweat the small stuff, there's one massive best-kept secret on how to make your wedding personal and intimate (while saving you money): Have a loved one officiate your ceremony.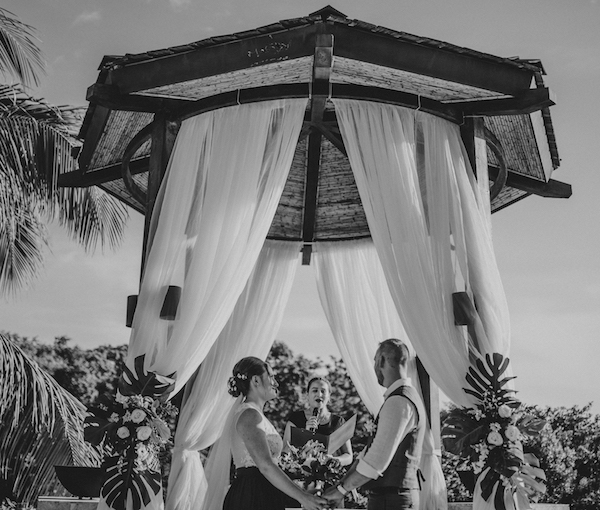 It's a choice that can be easily overlooked in a sea of opportunity. The go-to answer is a local pastor, priest or rabbi. Alternatively, some wedding venues have an officiant "on staff". Another option would be to Google "wedding officiant" or "wedding minister" and see what comes up at your destination.
The truth is that the wedding day is one of the most personal and special days of your life. It makes logical sense that the person performing the ceremony is someone that knows and loves you. Do you think a professional officiant or pastor is going to be as familiar with your life and relationship as a close family member or friend?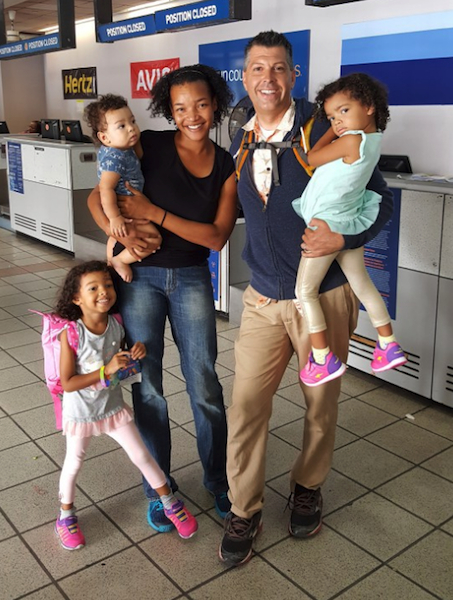 The team at Wanderlust Bay.
"I am a professional wedding officiant. I perform hundreds of weddings every year, I also preside over tons of weddings performed by family and friends of the couple. While I like to think I'm the greatest wedding officiant in the history of weddings, I can't hold a candle to a best friend or father-of-a-bride performing an intimate and personal ceremony for the couple." – Michael Motylinski with Wanderlust Bay
Here are a few reasons why a loved one performing your ceremony is the wedding worlds best-kept secret:
It's Personal: Your friends and family know you as individuals and as a couple. They can tell your story in a way a near-stranger couldn't, and as a result, introducing everyone else in the room to a new level of depth and unity only they could facilitate.
Control: Having a loved one perform your ceremony gives you more insight as to what they're planning on saying while providing you the opportunity to give guidance as to what they should or should not do. We've all been at a ceremony where an officiant was too this or that. This alternative allows the ceremony to be yours.
Cost Efficient: If the officiant is not included in your wedding package, then hiring one could be expensive, ranging between $500-$800, excluding any additional attendance, or customization fees. However, companies such as Wanderlust Bay charge only $59 to get ordained online in addition to being completely legal and valid across North America. It takes less than a week to have your ordination certificate in hand, and Wanderlust Bay provides everything one would need to perform an amazing ceremony to ensure your wedding day is smooth and flawless.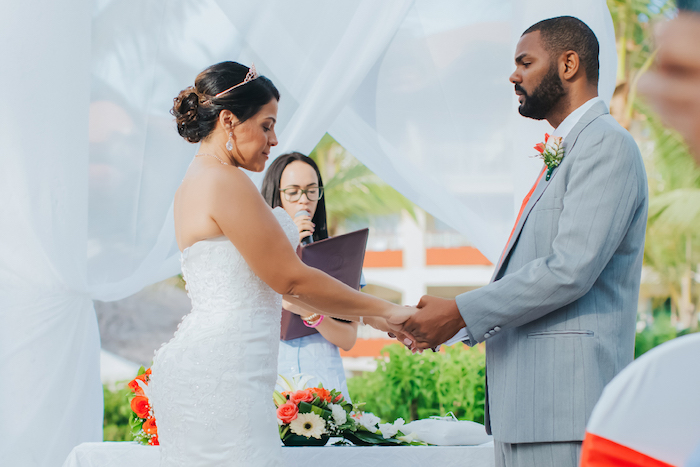 Stressing over all the small details that you feel can make your wedding personal and intimate can be stressful, so don't let it. Hiring a loved one as an officiant may be what you're looking for to tie everything together.