We love the tranquility all inclusive resorts offer. However, your unforgettable Mexico destination wedding vacation can be so much MORE than eight days sipping cocktails by the pool and strolling by the beach at sunset. If R&R is not your SOP and you crave a little adventure beyond the borders of your all-inclusive resort honeymoon, you've come to the right place.
After sending thousands of couples to Cancun, we've narrowed down the list to the 5 best excursions available in Cancun.
And with unlimited food, fun, and tranquility at the resort, you can rest assured that your guests will be plenty entertained while you go out and experience the 5 best excursions in Cancun!
1) Explore Jungle Maya ($109/Adult)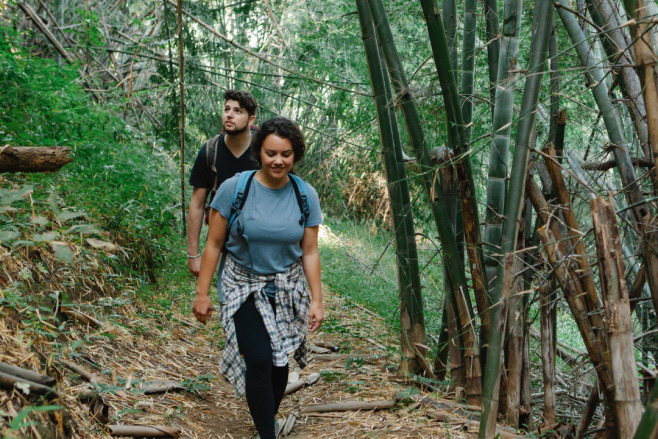 Get ready, you would-be adventurers, because the lush Jungle Maya is a cornucopia of exploration and natural world wonder!
Luckily for you, this guided tour is 4 hours' worth of activity and adrenaline!
Starting with a sky-level view of the winding Mayan Jungle, you will engage in a series of thrill-seeker favorites, from a canopy-flanking zipline ride, a rappel into a secluded cenote, snorkeling along the largest underground river system in Yucatan Peninsula, to even an ATV ride perfect for seeing the Riviera Maya jungle in style!
After breaking for lunch, you'll partake in a purification ceremony led by a Mayan shaman, cementing this ceremony as a must-do on your Riviera bucket list.
2) Trek the Depths with Dolphins at Xel Ha Park ($149/Adult)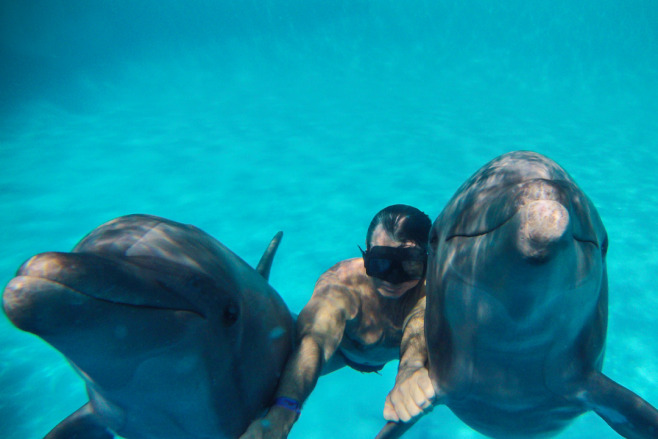 If the winding jungles don't get your heart rate up, how about taking your wanderlust beneath the waters of Xel-Ha?
This famous natural waterpark is an aquatic splendor itself, but with the Delphinus Trek, the fun is taken up a notch!
With a special breathing helmetz you and your fun-loving compatriots will get to pay a visit to the dolphins who call this 16-foot watery expanse their home! These friendly, intelligent creatures will delight you and your guests as they play with you amongst the clear waters!
Plus, once your time with your new sea mammal pals is over, the entire Xel-Ha park awaits you. This natural H20 haven offers lazy rivers, snorkeling, and all kinds of waterside wonder!
3) Caribbean Connection – Contoy Eco-Adventure (from $100)


If you really want a taste of the eclectic and vibrant wildlife found in this unique part of the world, look no further than the Contoy Eco-Adventure tour!
The ecological reserve of the Isla Contoy is a well-kept secret, allowing only 200 visitors per day to its island shores.
Gaze out at the stunning sights of dense foliage, the rich lagoon that a variety of colorful local birds call their home, and the churning clear waters that house a variety of equally enchanting marine life.
Stroll the protected isle, snorkel in the aquatic depths, or simply sit back and take a load off on Isla Contoy's unspoiled beaches.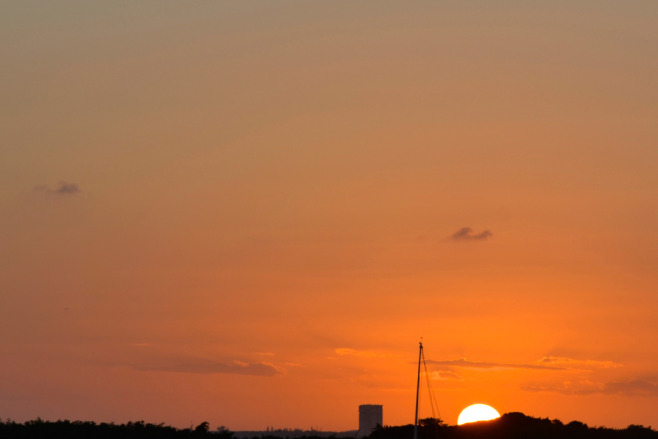 If you've got a hankering for some more island explorations, then you're in luck!
Featuring a more peaceful vibe, this top-shelf tour brings you on an open-bar Catamaran to the lush Isla Mujeres.
Known as one of Mexico's "Magic Towns," Isla Mujeres is a captivating 5-mile stretch of Caribbean spectacle.
Explore the bustling, dynamic coral reefs surrounding the island's coastline with the included snorkeling masks, followed by an included lunch buffet of local flavors and cuisines!
From there, you have 2 hours all to yourself, the perfect opportunity to indulge in some local shops, walk along the gorgeous North Beach, or even to visit the one-of-a-kind MUSA (Museo Subacuatico de Arte). This underwater art installation needs to be seen to be believed, featuring a slew of wholly remarkable underwater sculptures and art pieces dedicated to climate change of conservation.
Suffice to say, this activity is has earned its place on our 5 Best Cancun excursions list!
5) Amigo Tours – Chichen Itza Plus (starting at $46)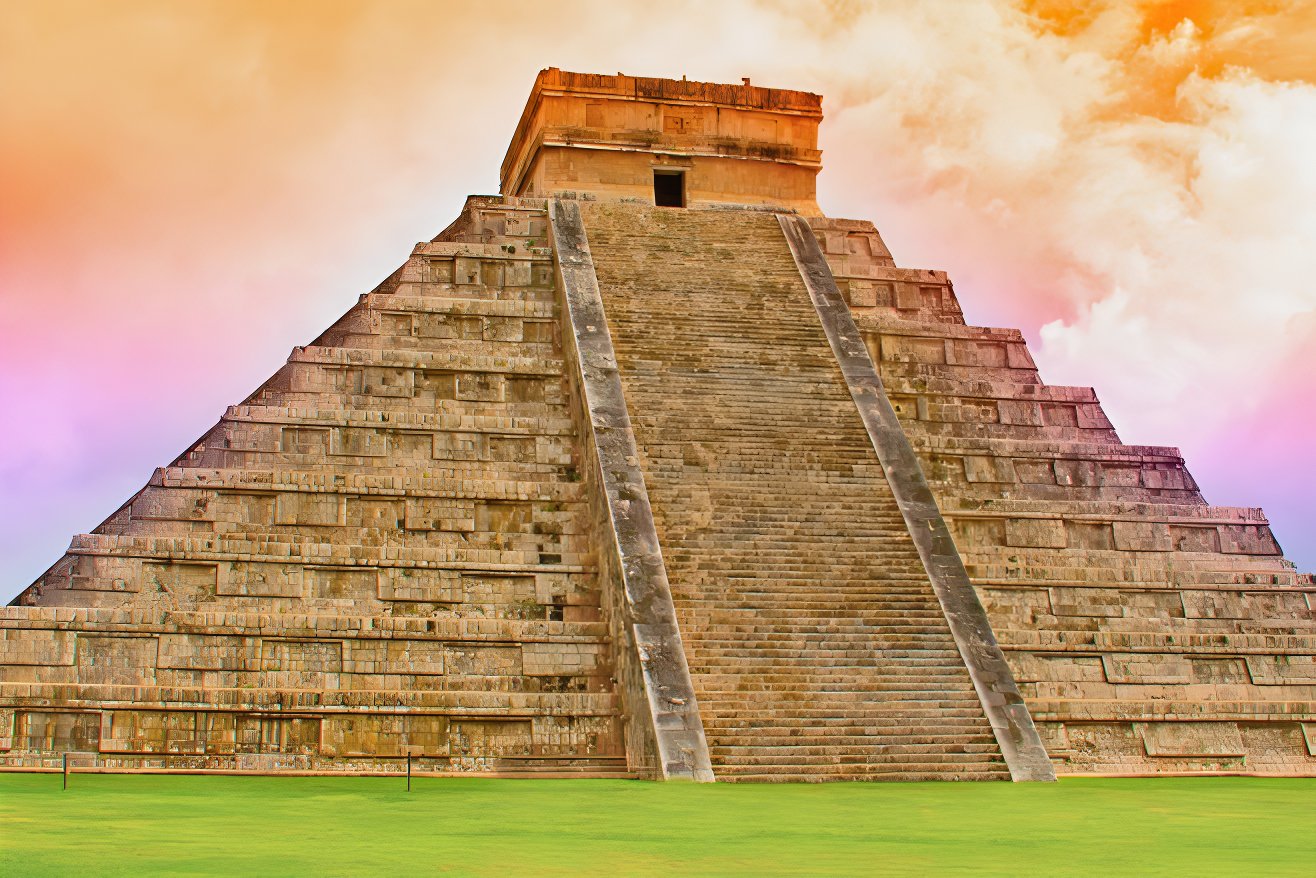 Maybe the present doesn't provide enough stimulation for you? No problem, because you can take a jog into the past via Amigo Tours' Chichen Itza excursion!
In the wizened ancient Pre-Colombian era, Chichen Itza was once a bustling, diverse metropolis with a population thought to have extended into the tens of thousands.
Now, this archaeological site stand as a testament to the rich local history, a site well worth your time exploring.
Amigo Tours' 12-hour tour is no joke. A deep dive into the site's history, a lunch buffet, and the opportunity to dive into the local cenotes, once thought to be mouths into the underworld, is just the tip of the iceberg of this unforgettable, world-recognized tour. A visit to Chichen Itza is well worth you and your guests' time!
Cancun Awaits – Book Your Destination Wedding Today!
Convinced that Cancun has everything and more you and your destination wedding guests could need for an unforgettable getaway?
Start your adventure and book your dream destination wedding today below: