We all dream of tying the knot at an elegant beachfront resort, especially if it's a Jamaica oasis. From walking the golden sand aisle to toasting the getaway with our loved ones, the possibilities are endless at this slice of Caribbean paradise. The best part? You can save money in the process! *CHA-CHING* Whether you're basking in Montego Bay excellence or exploring the lush landscapes of Ocho Rios, the following all-inclusive resorts represent the cheapest destination wedding locations in Jamaica:
Grand Palladium Jamaica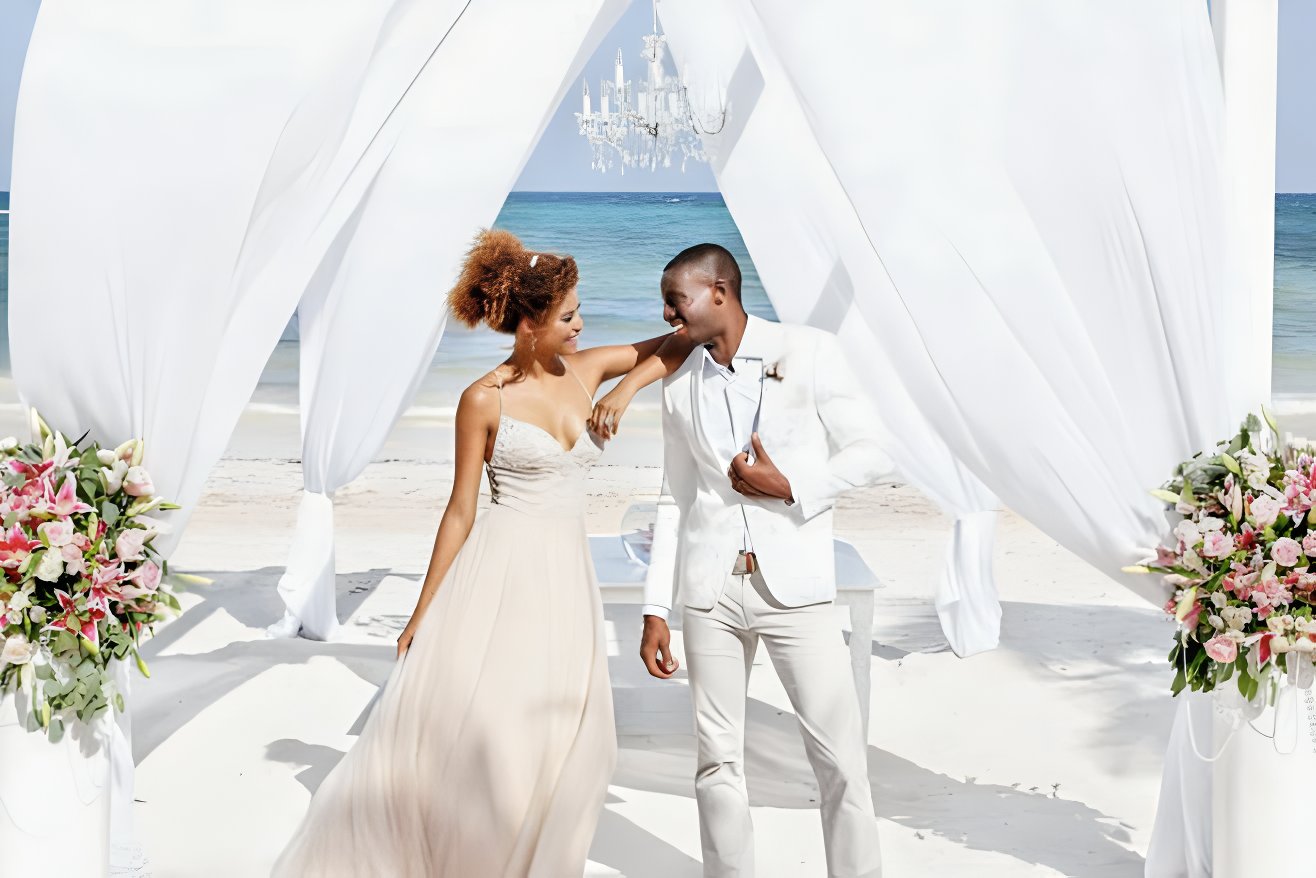 Enjoy the tropical and laid-back island atmosphere at the Grand Palladium, located along the calm waters of the northern coast of Jamaica. Although this resort is very family-friendly, expect quieter grounds with plenty of opportunities to relax and have a romantic destination wedding. Perhaps the centerpiece of this resort is that it features Jamaica's largest whirlpool hot tub. With a Grand Palladium Jamaica wedding, you'll have plenty of time to make endless memories in this secluded oasis north of Montego Bay.
RIU Ocho Rios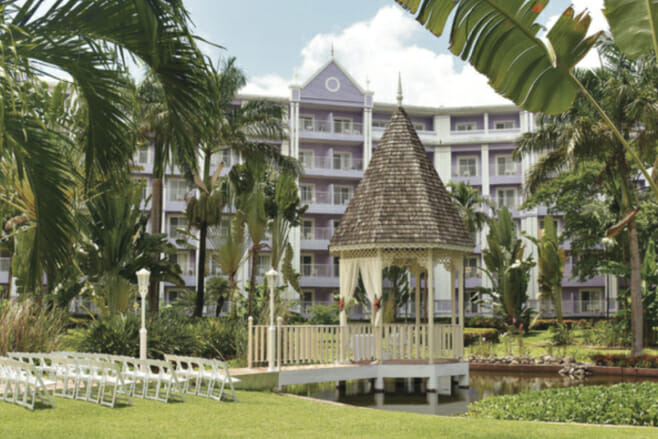 For wedding guests that want to explore outside of the resort during your destination wedding at RIU Ocho Rios, nearby excursions include Dunn's River Falls, Dolphin Cove, and Jamaican bobsledding. The remote location offers seclusion stunning views for wedding ceremonies. For adults looking to escape families and younger wedding guests, the Deluxe Wing features adult-centric fare, including an adults-only pool. Guests who book Junior Suites get access to additional restaurants and bars.
Sunset at the Palms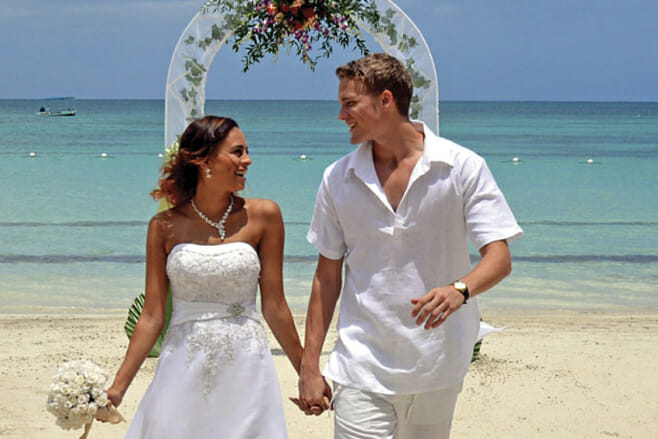 Seamlessly tucked into the lush forests of Negril, Sunset at the Palms weddings offer an experience unreplicable at other resorts. Celebrate your special time in an artful Asian-Caribbean treehouse suite that offers the most comfortable and soothing of environments. Descend to the stunning grounds where a doting staff, delicious chef specialties, and numerous ways to relax await.