So, you chose Montego Bay to host your forever-after. First of all congrats and great choice! It's hard to beat those warm sands and lush scenery. However, one thing you MIGHT NOT have known is how many amazing excursions are available to you in this beautiful, tropical oasis! Whether you're looking for a quick adventure before exchanging "I do's" or kicking off the first few days as newlyweds making unforgettable memories, here are our top 5 Montego Bay wedding excursions to book:
ATV Jungle Safari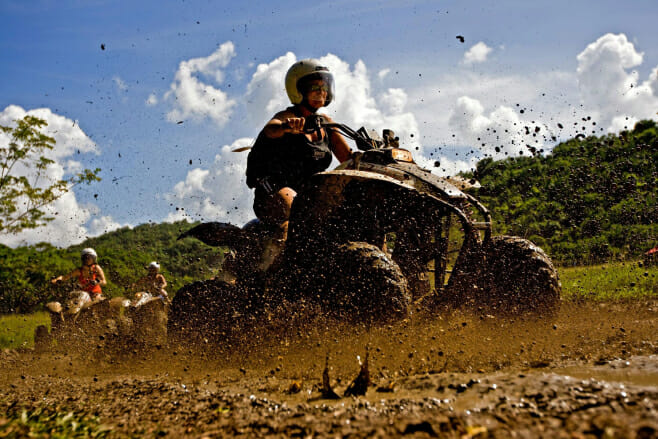 Recommended Group Size: Bridal Party
You could spend your day poolside, or you can soak up the jungle safari adventure that's a four-wheel drive away.
Take an ATV (all-terrain vehicle) safari through beautiful plantations, river beds, mudslides, and waterfalls as you conquer the Jamaican terrain and discover more of Jamaica's gems. Keep an eye out for those charming villages hidden in the lush tropical forest.
Take on the countryside with an expert guide and be rewarded with breathtaking and mouth-dropping views of the wonders of the Caribbean Sea and coastline as you discover what makes this oasis so unique. Your guides will give you lots of great information about local crops, history, folklore, flora, and fauna, all while you enjoy spectacular views and gorgeous stops.
Let's not forget the refreshing dip in the river and the tasty local delicacies that conclude the tour.
White River Rafting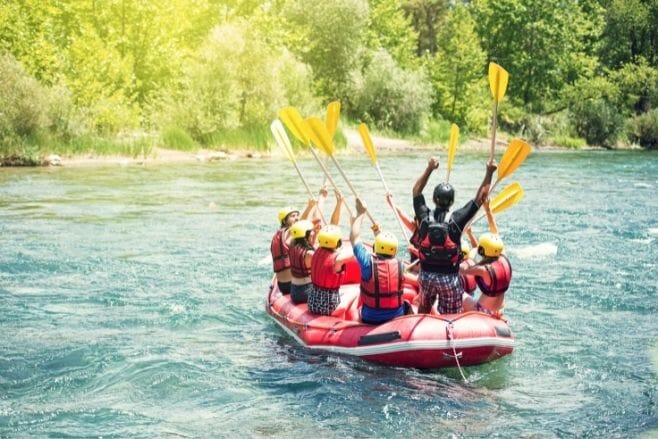 Recommended Group Size: Bridal Party and Close Loved Ones
Speaking of rivers, wouldn't you love to go rafting?
White river rafting tests how much valor runs through your veins—feeling brave enough? Let's find out what places this Montego bay's wedding excursion site is in the top five. This exciting excursion trips up to grade two in rafting intensity, which might make it too much for some but perfect for thrill-seeking couples.
Montego Bay White Water Rafting is an adrenaline-fueled activity, so if you're looking for a unique and exhilarating wedding excursion, why not try out something that will let your heart off its leash!
Zip Lining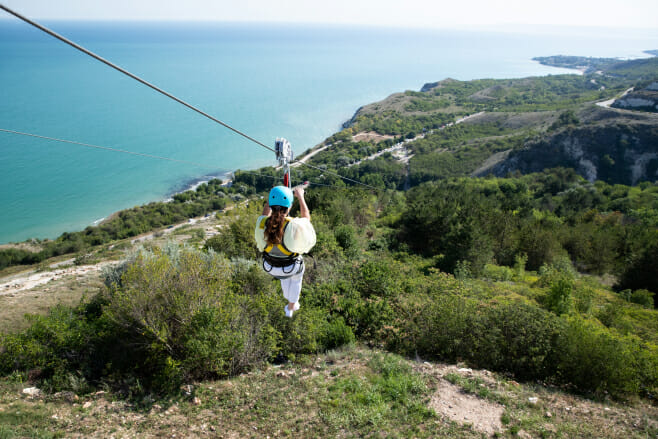 Recommended Group Size: Bridal Party and Close Loved Ones
This is one of our favorite Montego Bay wedding excursions! It's so extraordinary, you'll want to come back for more again and again. Offering an exquisite view of the mountains, rivers, and trailside villages, this affordable excursion is curated by professional zip-liners, making it a safe experience for you and your guests.
This package can be taken solo or combined with other activities such as white water rafting or horse riding.
So….. One. Two. Three… JUMP!!
Horse Riding at the Appleton Estate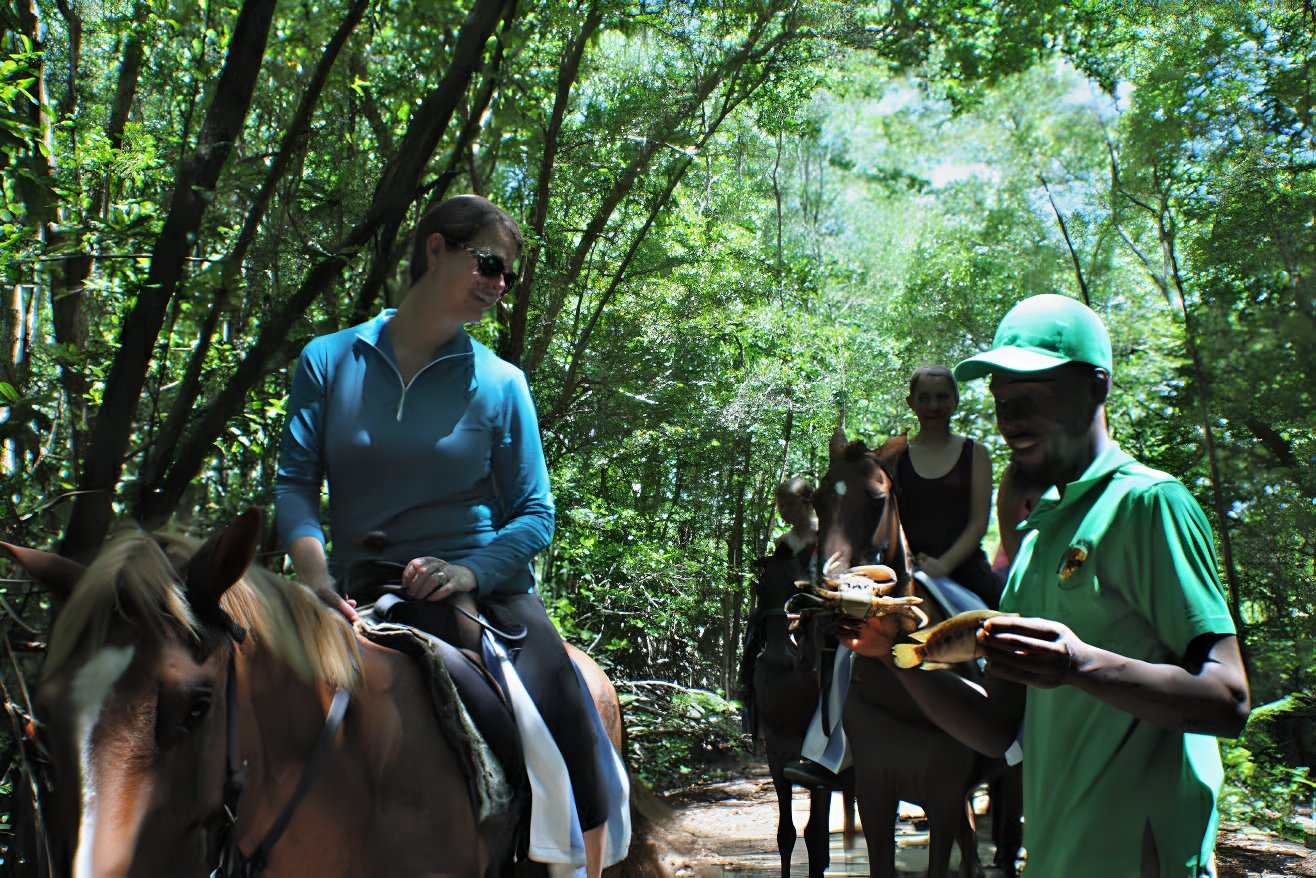 Recommended Group Size: Bridal Party
A little too much excitement? Let's slow that racing heart down with a scenic horseback stroll around the Appleton Estate.
Combined with all sorts of luscious fruit tastings, which are sure to get your taste buds going, and Jamaica's best tour guides and storytellers, this is also one to add to the bucket list.
Bamboo Beach Club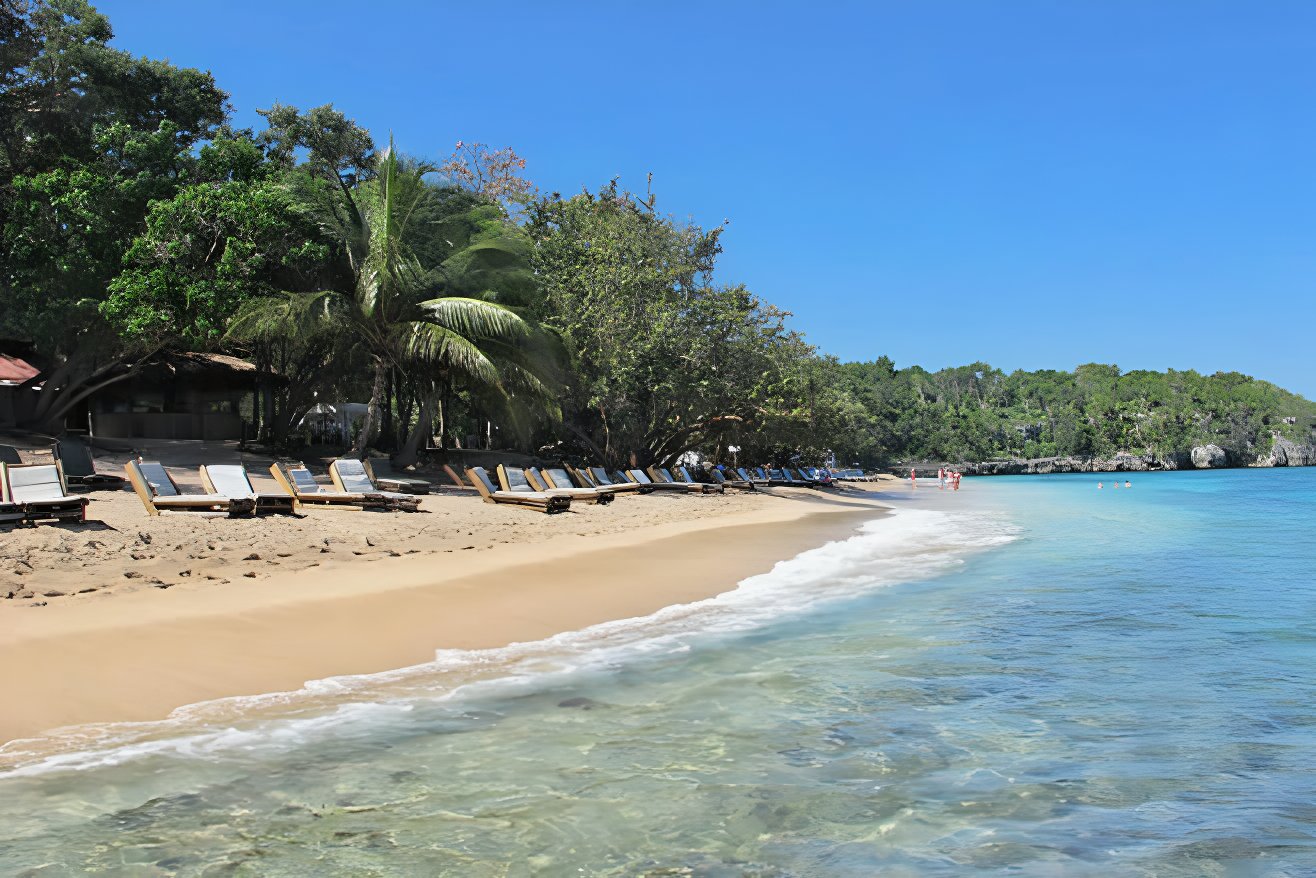 Recommended Group Size: Bridal Party
One of our top Montego Bay wedding excursions has to be Bamboo Beach Club! This private beach club hosts lovely lunches, dinners, and a fantastic party spot for your honeymoon night. With unbelievable seascapes and luxurious private cabanas available at low rates, the Bamboo Beach Club is a hidden slice of paradise perfect for rounding out your destination wedding week.
There you have it, five of the best Montego Bay wedding excursions, which are sure to give your heart a great workout! Have a safe and fun journey exploring Jamaica.
Still looking for that glorious Montego Bay aisle? Connect with a Destify Booking Coordinator today to explore our top options: