The Destify Couples section of our website grows every week, and we couldn't be more thankful for the couples who choose to share their wedding stories with us! The section has doubled since last time we featured it on the blog. Now more then ever future couples can find inspiration from the wonderful people who have taken the time to participate in our interviews.
Each couples' interview follows a format and covers everything from how they met, to the planning process and day of the wedding. We love hearing about everything that happens during the destination wedding. More often than not we find our couples are more excited to tell us about the entire vacation then the ceremony itself. On each page, you'll even find out which resort and destination the couple chose, and more about their wedding costs and itinerary. We also do our best to highlight the agent who worked for that couple, so you can request them too if it sounds like your dream wedding.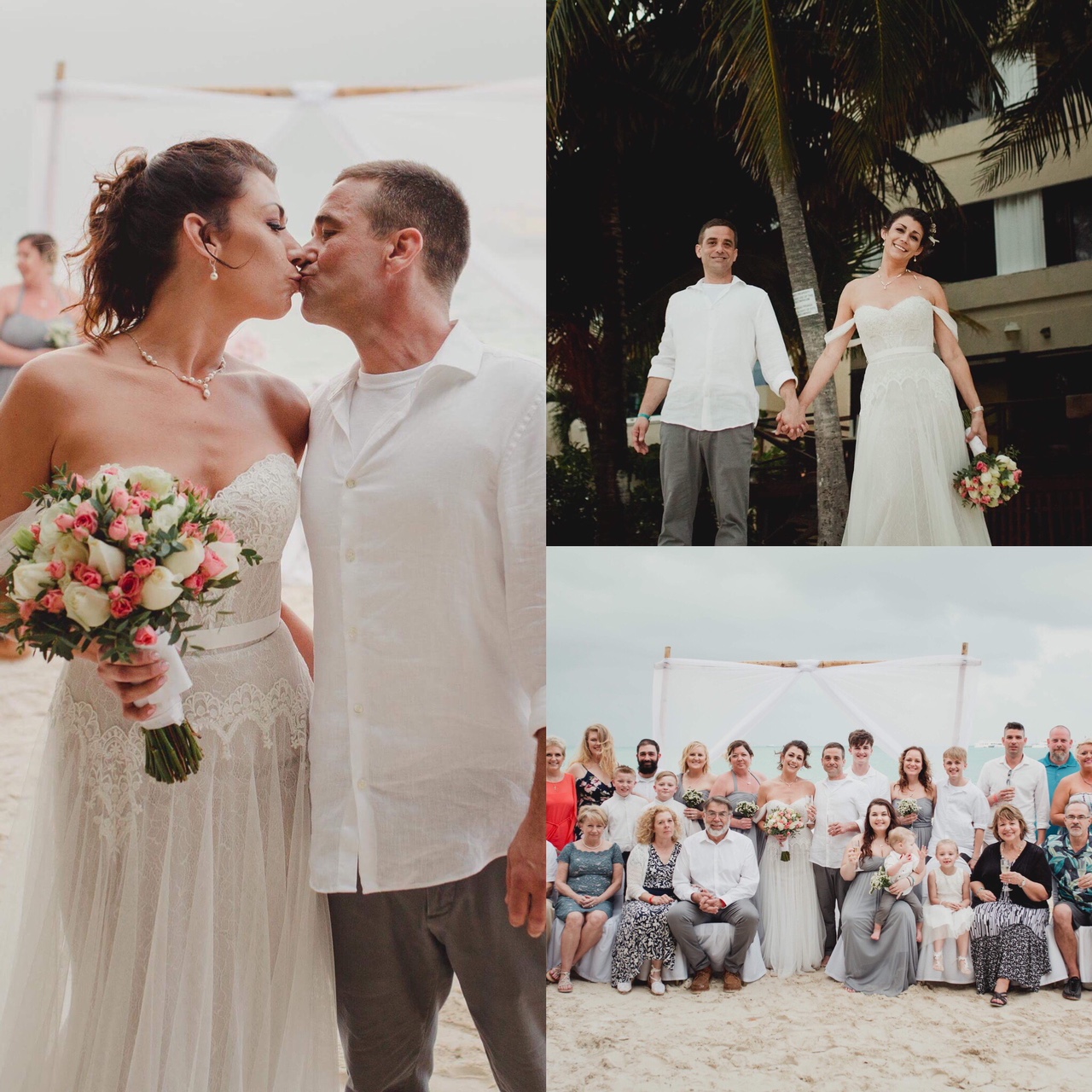 Lindsay and Jimmy – one of our couples.
We hope that this section of our site will inspire future couples because the possibilities for a destination wedding are truly endless. Our couples have had their weddings at every destination we offer, from Mexico to Jamaica, from small weddings to large affairs that featured elaborate events for days on end. These weddings have included everything from rooftop receptions to snorkeling outings and catamaran cruises. Who knows, you just may be the next couple who wants to share your story with future newlyweds.
You can explore all of our couples' stories and pictures so far here: