As a wedding stationery company, we've had the privilege of creating personalized wedding invitations for couples hosting in Mexico, Jamaica, the Dominican Republic and other destinations south of the border. We've written this article to help couples with their wording for their destination wedding, based on observations of how other couples prepare their wording for their invitations from Cartalia.
Difference Between Local and Destination Wedding Wording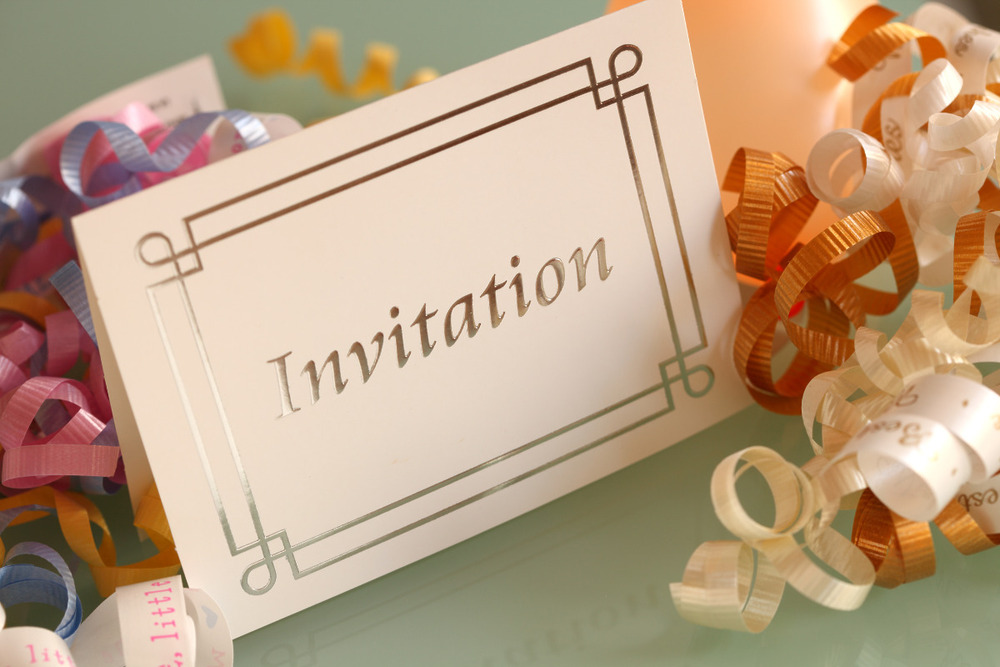 When it comes to wording, destination weddings require more detailed information compared to local weddings. Fortunately, guests can travel without a visa to their wedding. However, they may need to allocate time and consider various factors such as booking flights and hotels, coordinating with family members, and managing work-related matters. Consequently, destination wedding invitations include additional information to account for these aspects.
While a standard local wedding invitation may consist of the main invitation and an RSVP card, a destination wedding invitation encompasses the invitation itself, RSVP details, guest information, wedding wishes, itinerary, and accommodation information. These additional components satisfy the need to provide comprehensive details to guests.
Tip #1: Cover the 5 major areas in your invitations
Provide important information for the guest arriving at the wedding. The 5 major areas to cover are a main invitation, itinerary, accommodation, guest information and wedding wishes.
The main innovation presents yourself and your partner, the wedding date and venue.
Example wording:
"Victoria Jane Brown
and
Sean George Jackson
Request the pleasure of your company
To celebrate their marriage at
Secrets Maroma Beach Riviera Cancun
On the 5th of May 2025 at 5pm
–
Followed by a reception"
The Itinerary contains information on the order of events and their timing, to give guests an idea of the plan for the event and their location.
In a destination wedding invitation, Accommodation is the section to place information about hotel details: blocks, rates, night minimums and deadlines established through Desitfy. Some couples arrange for two hotels, one family friendly and the other adult only.
Example Accommodation Wording:
"PLEASE JOIN US AT THE BEAUTIFUL, ALL INCLUSIVE RESORT,
THE ROYALTON RIVIERA CANCUN
WE HAVE NEGOTIATED A SPECIAL HOTEL RATE FOR YOU AND A ROOM BLOCK IS RESERVED AT BOTH:
The Family-Friendly Royalton Riviera Cancun
FOR THOSE TRAVELING WITH CHILDREN
The Adult-Only Hideaway Section
FOR THOSE WHO PREFER AN 18+ SECTION
Your Children Are Welcome
FOR BOOKING AND UP TO DATE DETAILS PLEASE VISIT OUR WEDDING WEBSITE:
https://destify.com/"
Guest Information is a general section to include how reservations can be made, details about the transportation to and from the events, airfare considerations and recommendations for guests to do during their stay there, before and after the events.
Some couples opt to include a Reception Menu to inform the guest of the planned culinary menu and for them to note if they have special dietary requirements.
Wedding Wishes is the section for additional requests from guests such as gifts, attire and photography suggestions during the ceremony.
Tip #2: Use Wedding Wishes to communicate gift expectations
Wedding Wishes can be used to set the expectations on gifts from guests. Some couples only want the presence of the guests, in which case this is the place to make this explicit. Some would like monetary gifts for their new chapter or honeymoon and some have set up registrars online to which they would like to link to in this section.
Two examples of wedding wishes from couples:
"All we wish is to celebrate our marriage with family and friends. Gift us only with the honor of your presence. No additional gifts, please."
"Your presence and prayers are all that we request.
But if you desire to give nonetheless a monetary gift is one we suggest."
Tip #3: Incorporating Bilingual Invitation Wording
When planning a destination wedding in Mexico or the Dominican Republic, it is important for couples to consider incorporating bilingual invitation wording. This thoughtful gesture shows respect for both their guests and local customs.
There are two recommended approaches to achieving bilingual invitations. The first option is to include the text in English at the top of the page, followed by a visual line break, and then present the same text in Spanish. This layout allows for a clear distinction between the two languages while maintaining a cohesive design.
Alternatively, couples may choose to create two separate sets of invitations, with one set fully in English and the other set fully in Spanish. This approach ensures that each guest receives an invitation in their preferred language, catering to their individual needs and preferences.
By including bilingual invitation wording, couples demonstrate their commitment to inclusivity and showcase their appreciation for the diverse backgrounds of their guests.
Tip #4: Give Guests time to RSVP.
Start designing your invitations 3 months ahead of the wedding ceremony. Mail them 2 months before the wedding. Your RSVP deadline should be a minimum of 30 days from your wedding date. This gives you the chance to track down anyone you didn't hear from and prepare your escort and/or place cards.
Tip #5: Use Wedding Websites to contain update to date information
If you are unsure of your wedding time or details might change, we've seen couples defer to their wedding website as a store of information which can change over time. Details such as timing of particular events can be omitted on the paper invitation and be added to the wedding website as they become known. The wedding website serves as an online RSVP for cheaper and faster processing of customer details.
Examples of RSVP text to request guests rsvp online:
"Kindly reply on the wedding website by"
"PLEASE SUBMIT YOUR RSVP
ON OUR WEDDING WEBSITE BY"
Fact: 50% of couples choose Online RSVP while 50% choose RSVP by post for our wedding passports.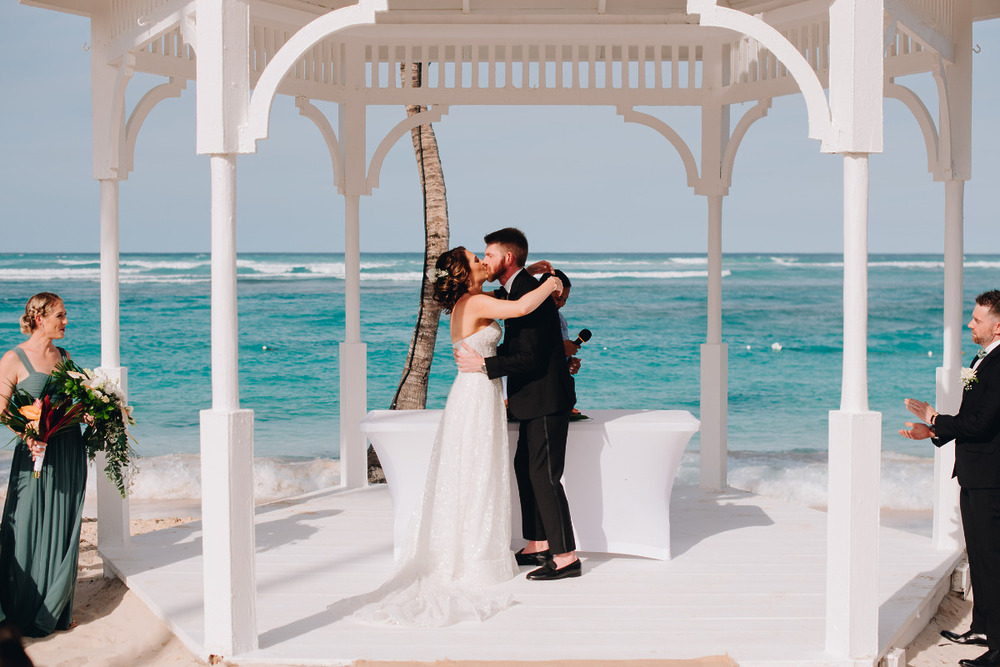 In conclusion, when it comes to destination wedding invitations, attention to detail is key.
By covering the five major areas in your invitations, including the main invitation, itinerary, accommodation, guest information, and wedding wishes, you ensure that your guests have all the necessary information for a seamless experience. Additionally, incorporating bilingual invitation wording demonstrates respect for your guests and their customs.
Give your guests ample time to RSVP by starting the design process early and setting a deadline at least 30 days before the wedding. Finally, utilize wedding websites to provide up-to-date information and streamline the RSVP process.
With these tips, your destination wedding invitations will be informative, elegant, and perfectly tailored to your special day!