Today on the blog we're excited to share Ed and Billy's destination wedding from Riviera Maya, in Mexico. The couple chose the The Fives AZUL Beach all-inclusive resort, a modern retreat with lush jungle surroundings and a beautiful oceanfront setting. The couple held their ceremony last December, where they invited a group of their closest loved ones to their amazing wedding vacation.
Originally, the couple had planned to host their wedding in Saint Martin. Unfortunately, hurricanes hit the Caribbean, and the island faced devastation. They had to cancel their wedding, and consider other options. They chose The Fives AZUL Beach in the end, they liked that it was modern, the food was gourmet, and there were both adults-only and family-friendly sections of the resort.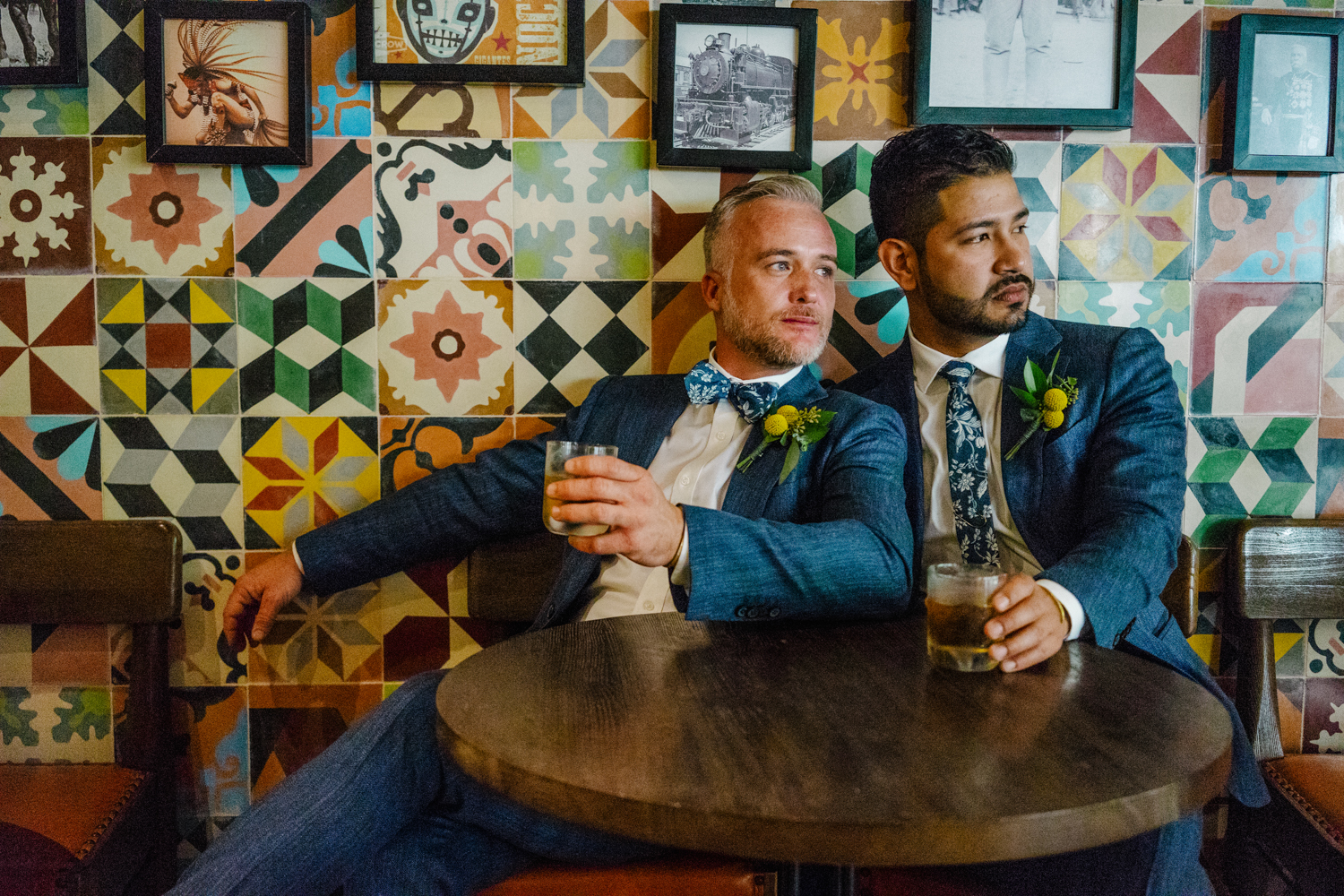 Ed and Billy
The Fives AZUL Beach is in an exciting area of Mexico, in Riviera Maya. Owned under the umbrella of Karisma Resorts, guests can expect chic 1, 2, and 3 bedroom suites, a private rooftop lounge, upscale a-la-carte restaurants, and local area attractions nearby like downtown Playa del Carmen. The ceremony venue options are chic and modern too, like the oceanfront gazebo, an artistic structure that can be decorated as you see fit.
Ed and Billy held their ceremony at this venue, and their guests were in awe of the decor and wedding ceremony. They utilized the full week to take excursions, host dinner parties and even had a bonfire welcome party on the beach.
See their full interview, and their stunning photos by following the link below: