Destination weddings are the largest growing sector in the wedding industry and for good reason. They're shaking up the industry because today's newlyweds want adventure and upfront costs built into their weddings. No longer must you rely on hosting a local wedding with separate fees for each vendor and venue. In fact, recent studies show a traditional local wedding can cost $50,000 in Chicago and over $35K on average across the United States. The great thing about destination weddings is they work for any budget, and you could see savings in the thousands.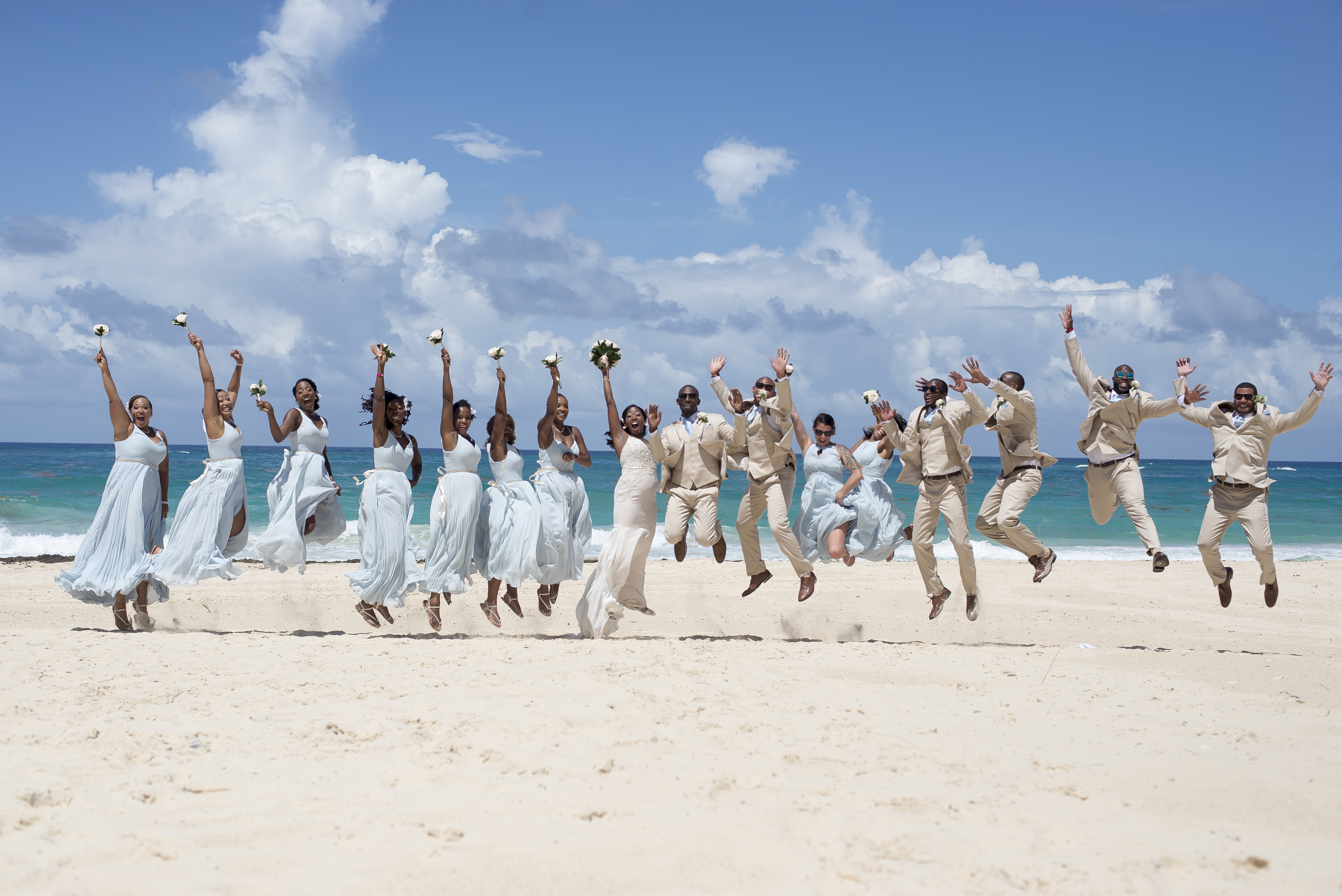 More Bang For Your Buck
By choosing an all-inclusive resort for your destination wedding you are receiving numerous perks and benefits, the list is truly endless. Let's start with the notion that you're turning your big day into a full-on vacation for you and your loved ones. Plus, by booking your wedding at an all-inclusive you are getting a wedding department built in, and numerous wedding packages to work with. Packages tend to be in economical-tiers, offering you as little or as much as you want, while also offering guest capacities to fit any wedding party big or small. If you're on a budget and want to host a small intimate affair there's likely a free (complimentary) wedding package amongst numerous resorts to fit exactly what you're looking for.
Did we mention group discounts or room comps? Resorts grant couples discounts and room perks for booking your wedding with them. This includes everything from free upgraded suites for the wedding couple, to discounts and free inclusions based on the number of guests you have staying at the resort or the number of nights reserved. Resorts will pull out all the stops for their wedding guests too, some packages even offer cocktail hours, hair and makeup, and can even include free couples' massages or special decorations in the room.
Check out one of our perks for the Hyatt Zilara Resort in Cancun: "Book 20 – 29 rooms and receive a 1-hour open-bar cocktail reception and a 2-hour semi-private lunch or dinner!"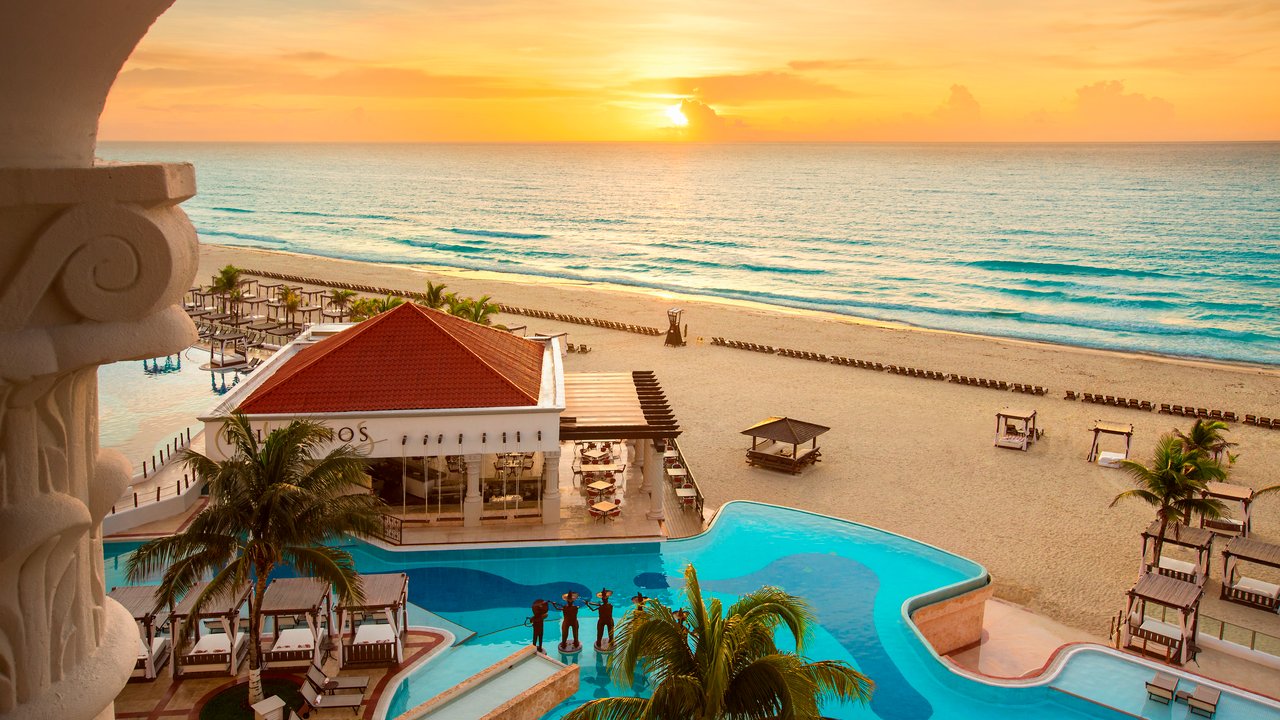 Hyatt Zilara Cancun
Which Beach Sounds the Best?
Perhaps the hardest part of hosting an all-inclusive wedding is choosing your destination, but it should also be fun. We guarantee a stunning location no matter which of our Caribbean locations you choose. But when it comes to a budget, some are built better than others. Mexico is definitely going to have your best room rates and lowest travel fares. Guests from the West Coast can fly to Los Cabos and Puerto Vallarta, and for just about anywhere else in the States beautiful locations like Cancun, Riviera Maya, and Cozumel can be easily accessible. All of these locations offer elegant resorts that won't break the bank, fair prices for your guests, and endless activities both on-site and off-site.
The great thing about having a Caribbean wedding is that beauty is built in. Just imagine how gorgeous your wedding photos will be, with translucent teal waters as the backdrop. You'll also find many resorts in Jamaica and the Dominican Republic that offer endless food and drinks at great rates, while you spend downtime on the infinite stretches of pristine beach. Consider well-established brand names such as Riu, RIU Palace, Sunscape, Dreams, and the modern NOW resorts. All of these resorts offer affordable packages and rooms.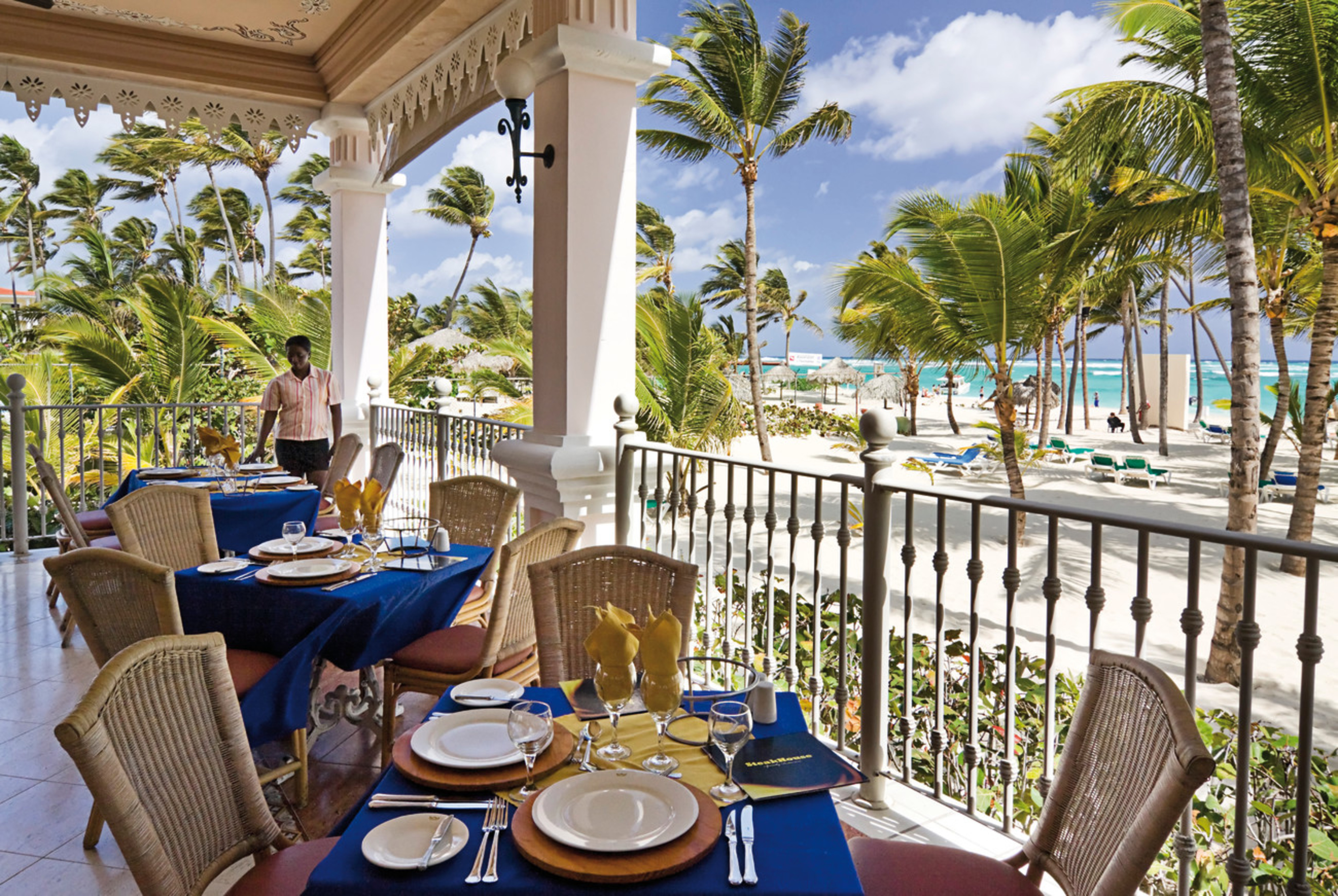 RIU Palace Punta Cana
Different Times of Year Mean Extra Savings
We break down destination weddings and their savings by seasonality. You can learn more about it in our interactive tool here. Seasons take on a lighter tone in the Caribbean, as temperatures don't fluctuate too greatly across a year. Some things to consider are rainy season and the hottest months. Some resorts even offer discounted wedding packages during their slower calendar months.
Basically, there are three seasons for weddings; high season, shoulder season, and low season. Each period of time has its own positives and negatives. Low season has the least popular slots for weddings, but the savings can be huge, even up to 25% compared with high season. The low season may be when schools are in session, so if you're having a wedding with lots of families it may not be the right fit. However if you can utilize a three-day weekend holiday, such as Labor Day, you can potentially land a perfect wedding weekend and a calm resort. Shoulder season can see moderate savings and more activities on-site, while high-season could see crowded resort grounds but an ideal amount of sunshine and fun.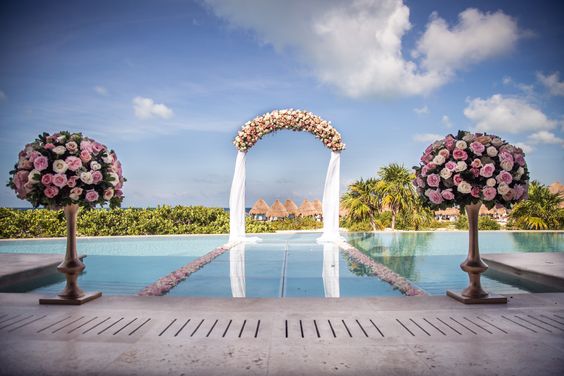 Other Ways to Save
Some more benefits of all-inclusive weddings include everything that's available on resort grounds. For group activities, you can plan everything from brunches and lunches thanks to the free resort restaurants, to free pool parties and watersport activities. You can also save money by picking and choosing what you like from a resort's extras and services list. You may be entitled to spa discounts, and you can purchase upgraded flowers and decor.
But you're not limited to just what the resort offers. For additional charges, you're welcome to bring your own photographer, minister or just about anything else you would like. It's convenient to utilize a resort's decor but it's possible to bring some of your own too. We have had brides check extra suitcases with their own paper goods, menus, centerpieces and more. Often the bridal party is happy to help out if you're bringing gifts for your guests, and once there the resort can help you hand out these gifts by placing them in rooms or giving them out during check-in.
Most wedding packages include a semi-private dinner reception with your purchase. This will include a sectioned off part of one of the resort's restaurants. This is a great way to save money, and many resorts will still add custom menus and grant special waiters to the wedding party to add that special touch. For an extra fee, you can book a private reception, and still save tons in comparison to purchasing a local reception venue. Typically at an all-inclusive, you're just paying for the added wait staff for your private reception.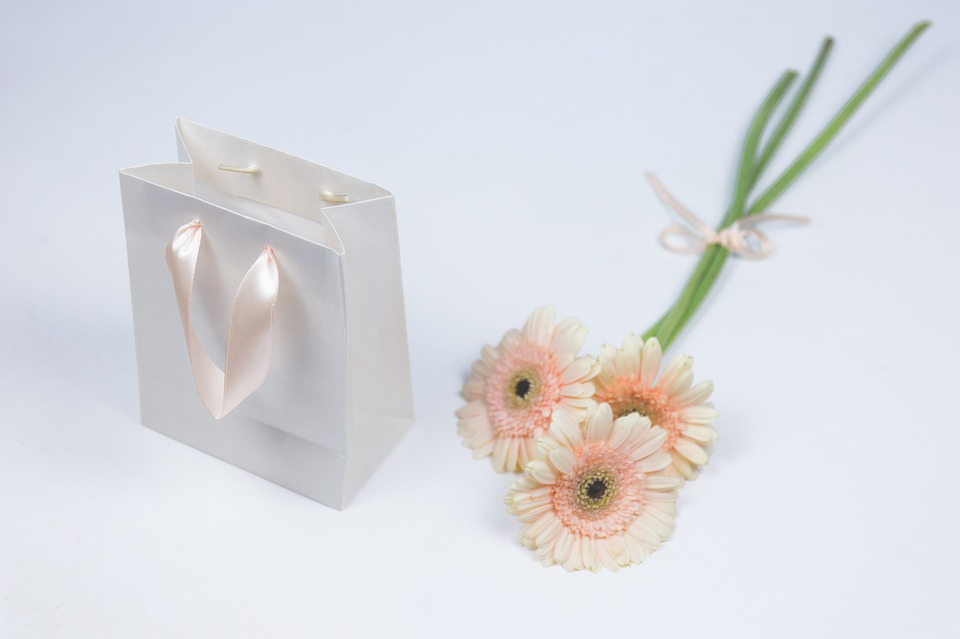 Learn More
But you don't have to just take this article for advice on how to save money for your destination wedding, we offer a ton of other research opportunities on our site. One of our favorite sections, that's always expanding, is our Destify Couples section. You will find numerous couples who have had their weddings at all of our wonderful locations, across a full spectrum of budgets from $1,300 to $12,000. We also offer a wedding calculator that will give you a real-world estimate in seconds, along with our wedding quiz which will help you determine a destination that is perfect for your wedding party size and budget.
Of course, we're always just a phone call away (our number is in the right-hand corner of your computer screen) should you want any real-time advice. You can see one of our more recent couples' interviews below: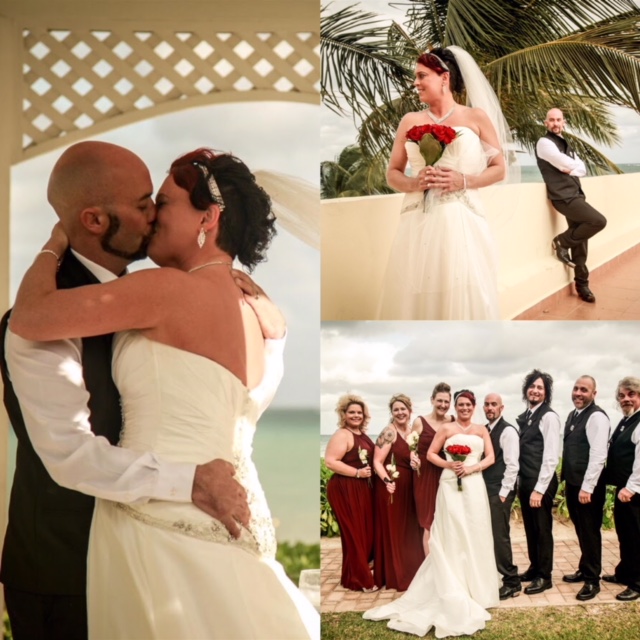 Rhonda and Ryan