Destination wedding weeks are one of the most thrilling experiences of the entire planning process. A seemingly stressful few days, your wedding week can be tailored to nurture relaxation. Curious about how to structure and approach this week? Consult this handy guide for you to coordinate destination weeks with 50 or more guests.
Day 1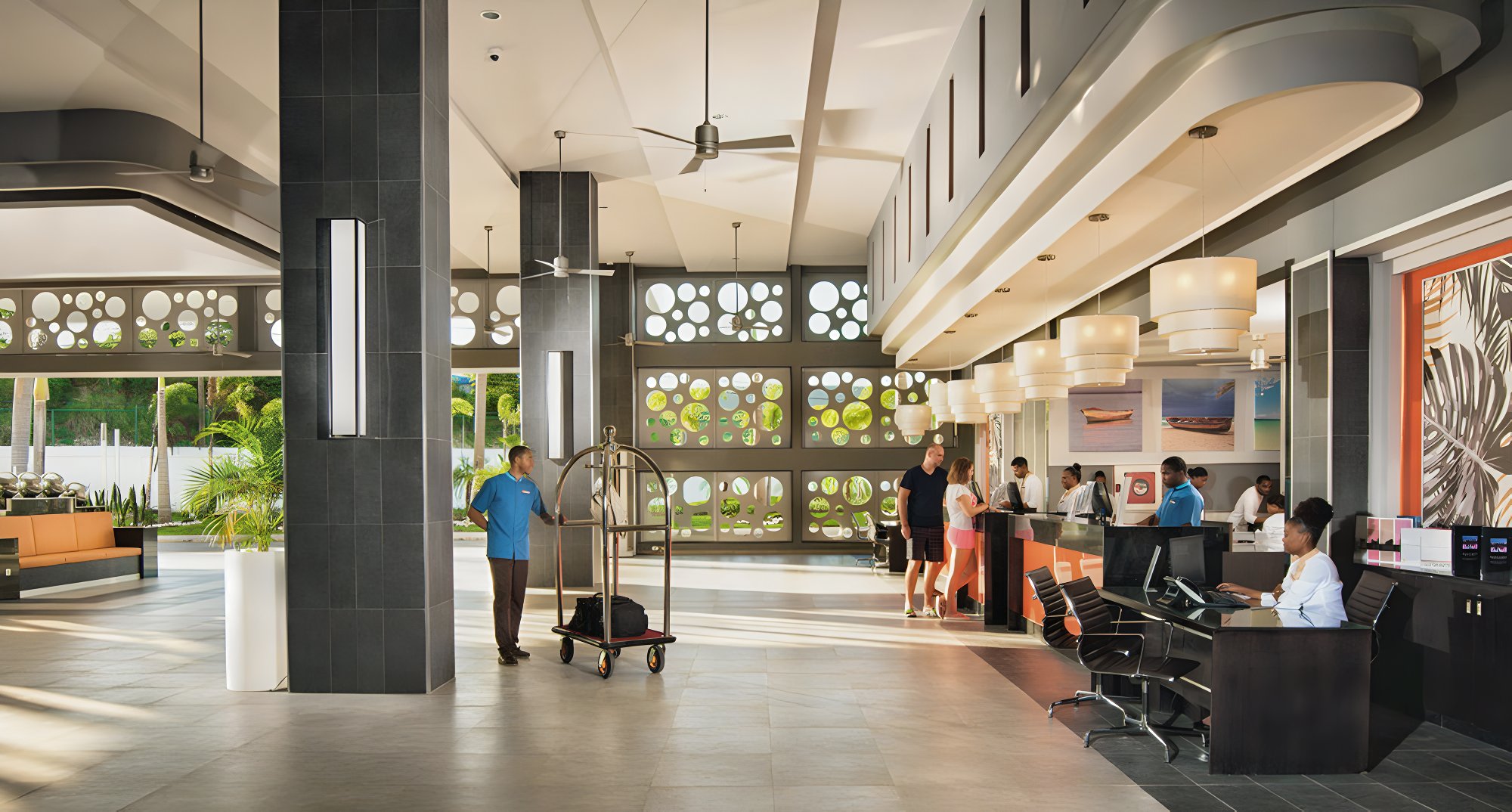 Destination Wedding Checklists to Consult Before Arriving
8 am: Make your flight on-time. It's easy to misjudge when to arrive at the airport. Take a page out of the parent playbook: get there with 3 hours to spare.
12:00 pm: Arrive at the resort. Do a walk-through of your ceremony and reception venue. Make sure everything is up to your specifications. Verify any technology your reception will be using, from sound systems to lighting packages.
2:00 pm: Meet with the banquet manager if hosting a private reception. Review the featured menu and make any edits or additions where you deem necessary. Maybe ixnay on the escargot. This step may not be necessary if you've preselected your menu ahead of time.
4:00 pm: Call all other outside vendors. Confirm the arrival or delivery times of resources, addresses, and what they're doing at or bringing to the wedding (give them your groom and maid of honor's phone numbers too).
Day 2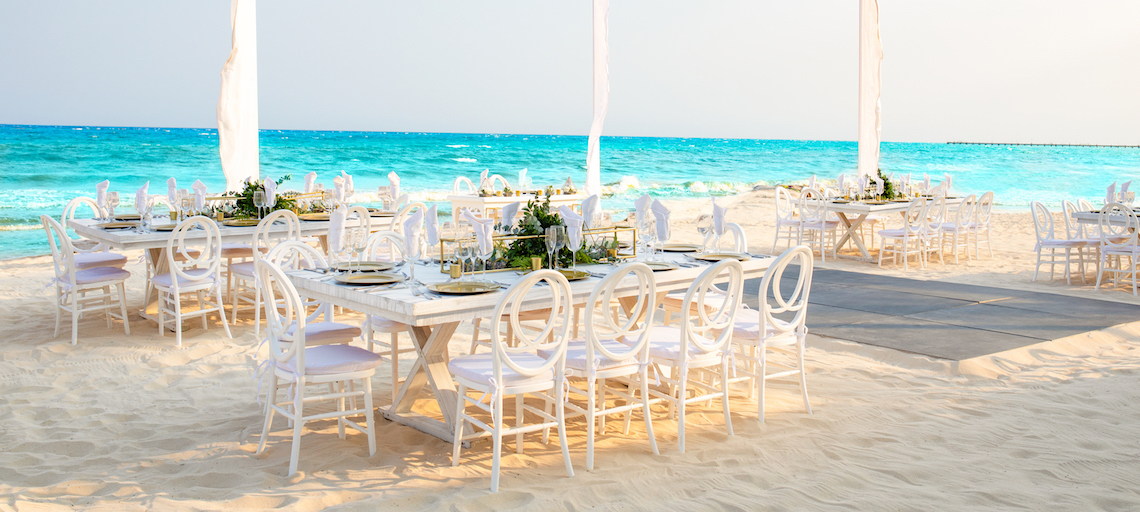 Panama Jack Playa del Carmen Rehearsal Dinner
5:00 pm: Double-check that any welcome gifts are delivered to your guests.
6:30 pm: Rehearsal dinner at an a-la-carte restaurant or another reception venue. A small yet vastly important portion of your wedding week. This is where many of your guests will get to know each other!
10:00 pm: Go to bed early. No, seriously. You're going to need your beauty sleep.
Day 3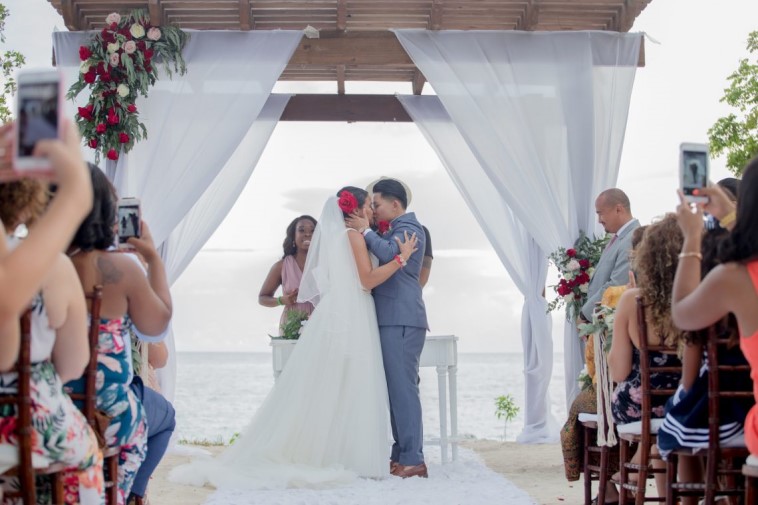 Rosea and Bianca's Wedding at Dreams La Romana
10:00 am: Allow plenty of time to get ready. This means a mani-pedi, hair adjustments, and wedding dress prep. Check-in with your bridal party if necessary.
12:00pm: Eat something. It's been a stressful day, but make sure you can actually make it to the altar and eat lunch or snacks throughout the day.
4:00 pm: Wedding Ceremony. It's time. Take a few deep breaths and take in every moment of this experience. Everyone is where they need to be, right here celebrating you and the love of your life.
RELAX and ENJOY your wedding day, switch to comfortable shoes for all the dancing you'll be doing at the reception.
If you have a bit more time and space in the budget, here are some further activities that you and your wedding guests can enjoy together!
Day 4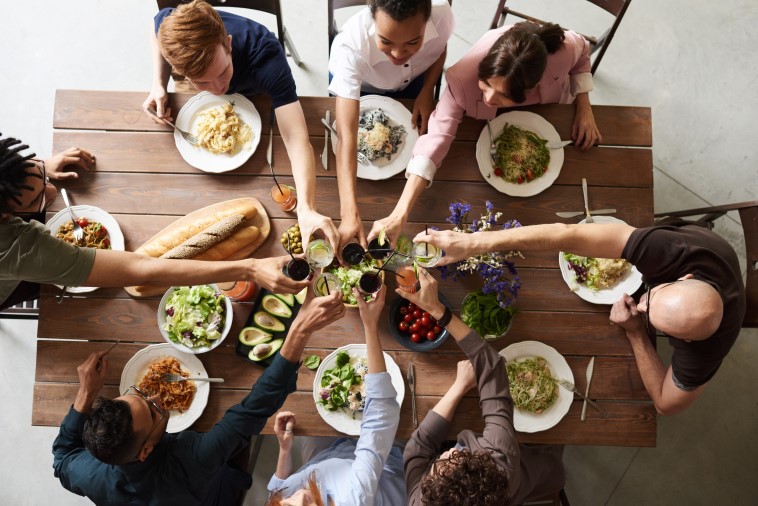 Destify Wedding Destinations
10:00 am: Group snorkeling excursion
1:00 pm: Group spa treatment
5:00 pm: Dinner at town
9:00 pm: Live entertainment or nightclub or try your luck at the casino (your chosen resort may have this all on-site)
Day 5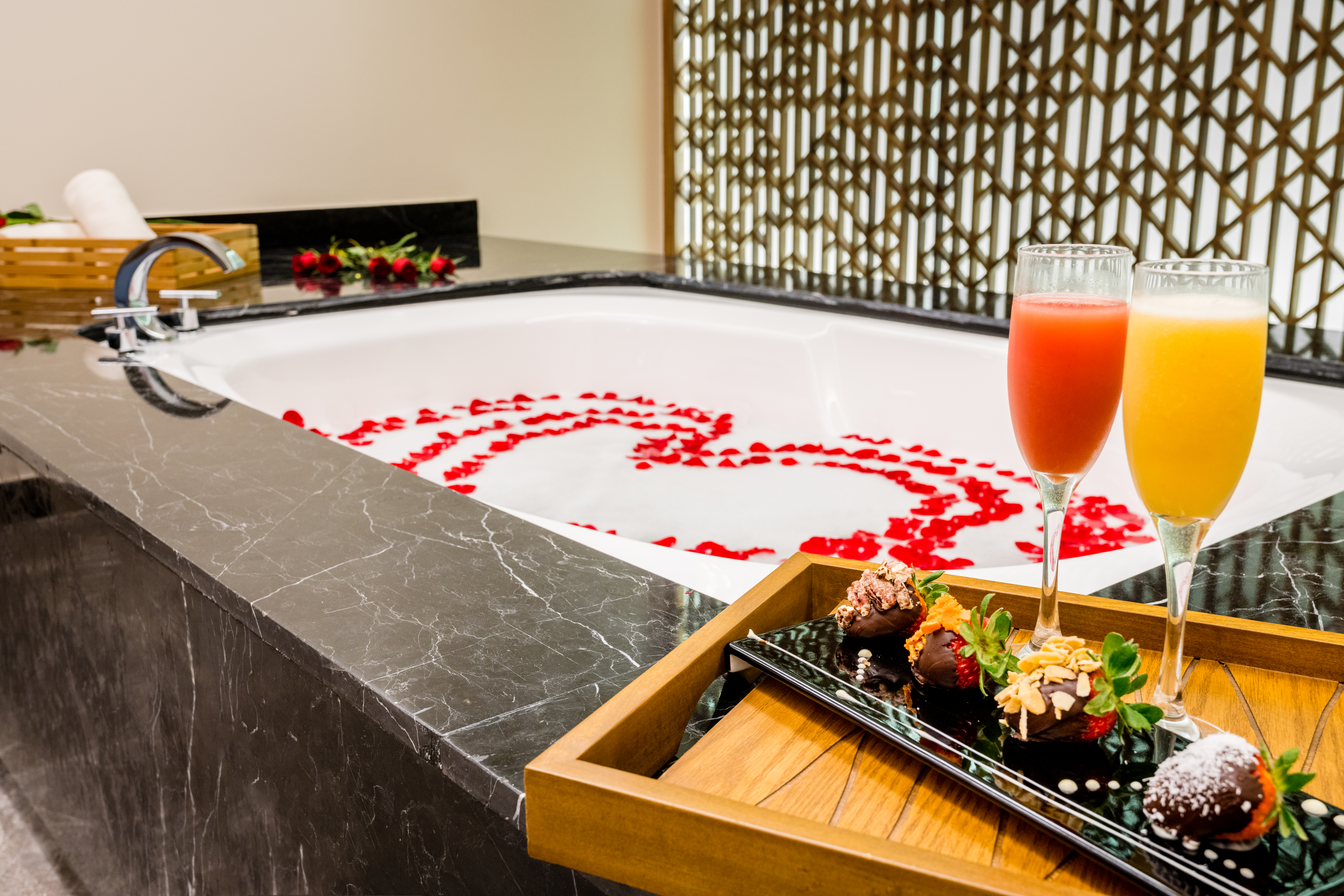 All-Inclusive Destination Wedding Benefits
10:00 am: Farewell Brunch
2:00 pm: Guests leave for the airport.
2:01 pm: Enjoy the rest of your week with your spouse with the many amenities that your resort features. For a unique perk, your travel expert can even book you a honeymoon stay at a different resort nearby.
Everyone's destination wedding week is going to vary, especially while factoring in 50 or more guests. This is perhaps the beauty of destination weddings, however. Destination wedding schedules are meant to be interchangeable depending on the resort and destination you settle on. But regardless of how hectic the planning process may seem, your wedding week is capable of visualization and structure.
We've also visualized your entire wedding planning process. Follow the button below and learn more about what it takes to coordinate a destination wedding: