Our couples know that destination weddings are the way to go for an unforgettable wedding, with a full vacation added in for good measure. So we were excited to find out our industry was finally getting its due with the feature film 'Destination Wedding' starring all-around-good-guy Keanu Reeves and the always beautiful Winona Ryder.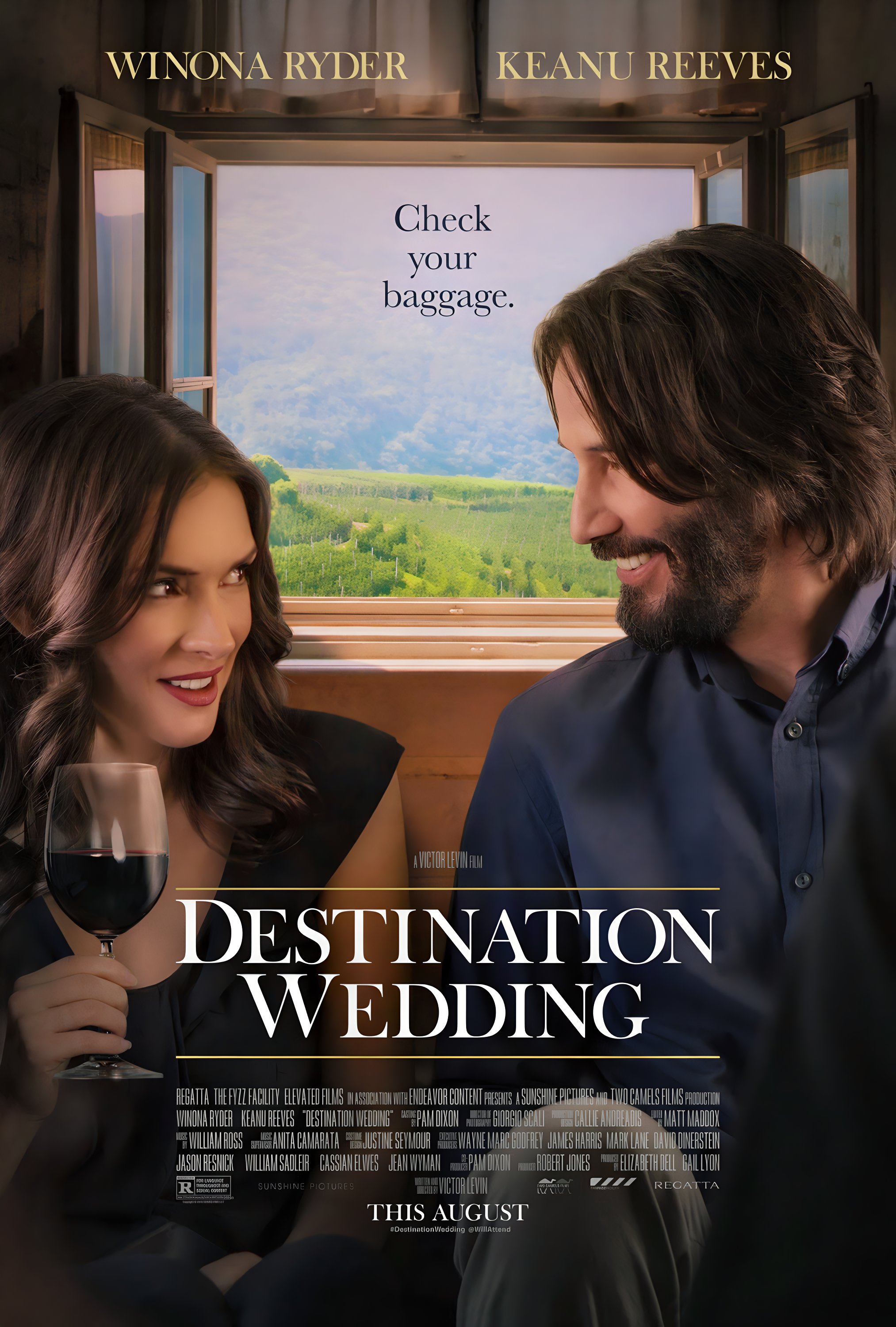 The premise of the film centers around a common fear for solo wedding guests; what will a wedding be like attending without a plus one? Frank (Keanu) and Lindsay (Winona) can't seem to get away from each other, forced together during outings, and even placed next to each other in the wedding's seating chart. If the trailer reveals any clues, it's that they just may end up together in the end, witty sarcasm and all.
From the looks of things, the two leads appear to be attending a destination wedding in California, and neither is happy about it. Although that's not quite the location we would recommend for tying the knot (ahem how about Mexico instead), the movie is sure to feature many similar moments for anyone attending a wedding abroad. Taking the character's negative attitudes with a grain of salt, there's a lot to gain from a destination wedding, from meeting new people, to visiting an exciting new place and opening up to new experiences.
If you're ready to turn your destination wedding dreams into your very own movie, contact an agent today to learn more: