Destination weddings are different than your local wedding because you're asking guests to pay for travel and room accommodations in order to attend. This is a valuable way to save money for a wedding, but a common concern we receive is if couples' still share wedding registries. Although you're asking guests to spend a significant amount of money in order to attend, there will always be guests who want to buy you a newlywed gift. Follow the suggestions below to get some great ideas, etiquette, and inspiration for a destination wedding registry.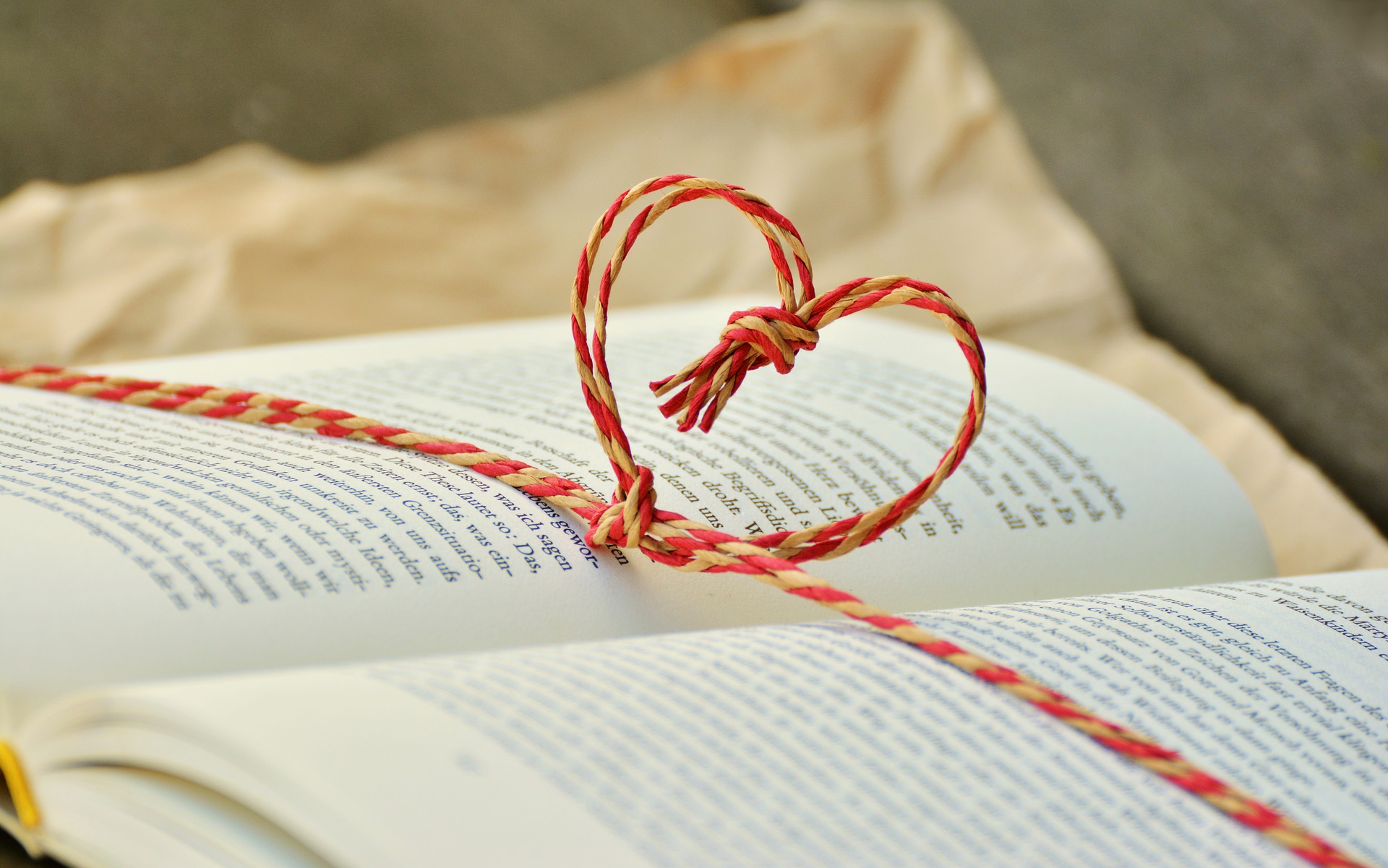 Essential Registries
Registries that cover just the basics on your start to your new journey together is a great idea for destination wedding couples. Plus, there is the added risk that many of your invitees won't be able to attend your wedding abroad, but they will still want to send a gift to show their support. The main theory of "essential registries" are that they cover useful everyday items you will use frequently, such as pots and pans or bathroom and utility items. We've actually created our very own Essentials Registry Checklist shown below that you can model yours after.
It's important to set up your registry online so that gift givers can mail your items before or after the ceremony, so packages won't get lost in transit. No couple wants to be stuck attempting to take gifts home from their vacation wedding, just think of the logistics at customs alone. Make sure your registry is tiered in affordability, so each guest can purchase something within their budgets.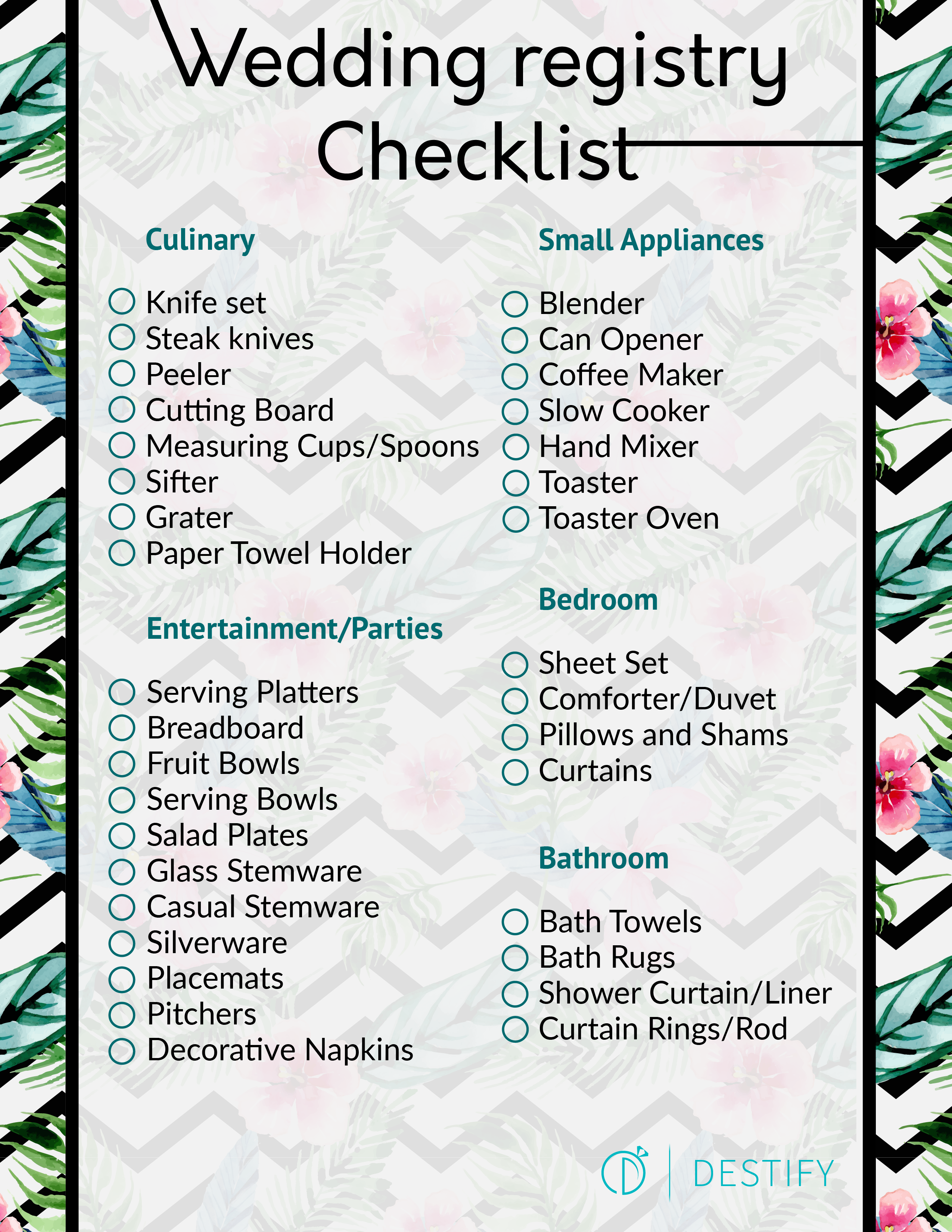 Essentials Registry Checklist
Honeyfunds and Money Funds
One of the common services our wedding couples utilize is money funds or similar services. These are self-appointed websites or hosts where guests can send financial donations safely and securely. Honeyfunds are made for a variety of reasons, whether to cover the costs of the wedding or to cover future purchases or endeavors. They were originally inspired by the donations families would make to couples as they made their first large purchases together, but can now be used in just about any way a couple needs financially.
A money fund purpose is similar to a Kickstarter, allowing for a couple to follow their dreams, or begin their savings. The couple could even use it for an actual honeymoon if they didn't get enough alone time for their destination wedding. A Honeyfund is another very useful registry idea for guests who are unable to attend your wedding but still want to show their love and commitment to your celebrations.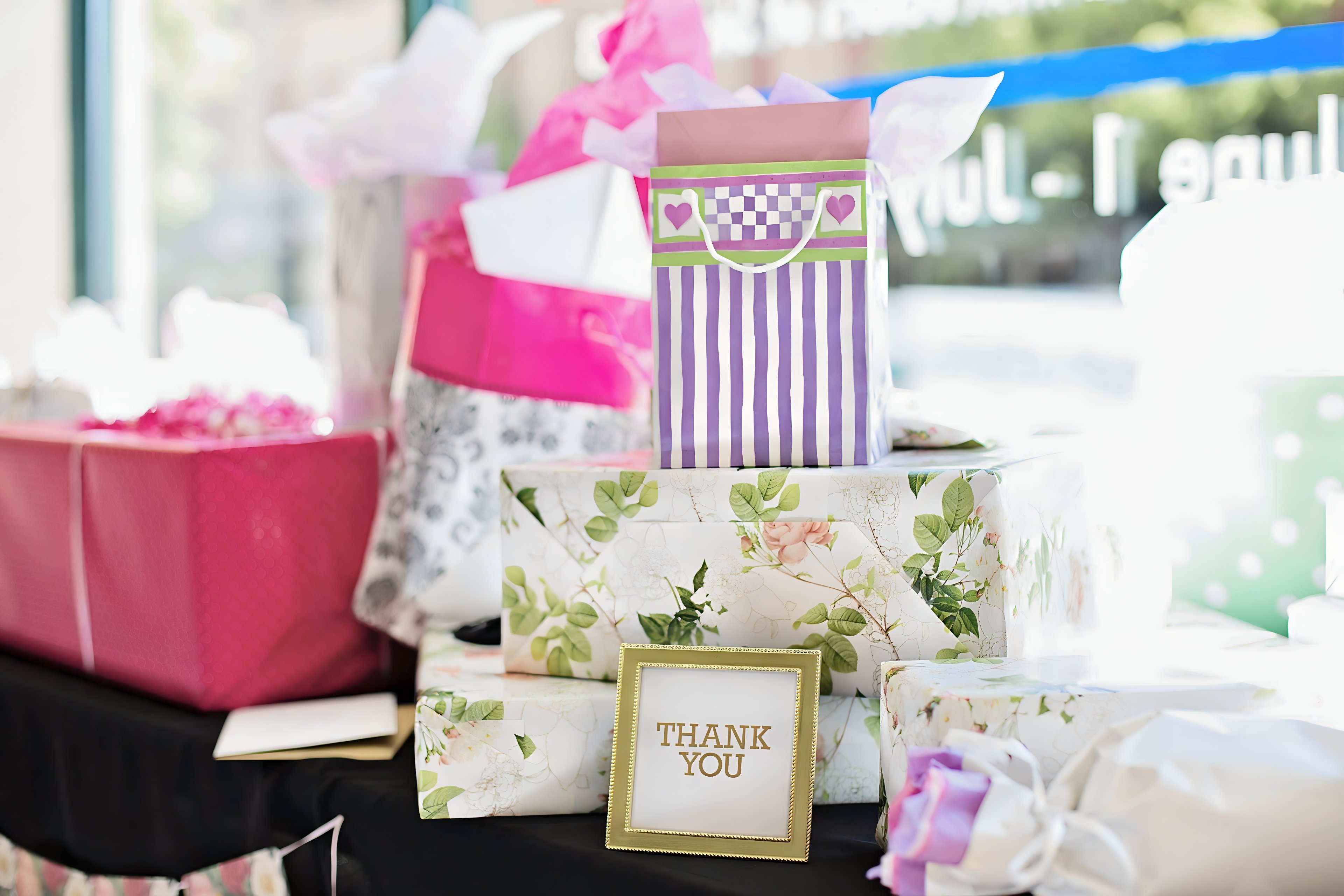 Fundraisers and Charitable Donations
Today's couples are thinking outside the box when it comes to the idea of a wedding registry. There is a rising surge in weddings that ask for charitable donations or offer fundraisers in lieu of gifts. Big or small, requesting donations is a great way to help out a valid cause, or show your morals and beliefs as a couple. Their easy to set up in today's online climate, where you can host pages where any guest can submit a safe and secure payment for a variety of causes, from animal shelters to cancer research. It's even easier for the link to your donation site to be added to your wedding website.
A fundraiser can reach outside the guest list too, as it can be shared across multiple platforms for anyone to donate too. For one of our Destify Couples, Ashley and Roberto, they hosted their stunning wedding at Sandos Caracol Eco Resort. Instead of gifts, they requested charitable donations be made to the local area where their wedding was hosted, offering a "thank-you" if you will for the lovely hospitality they received.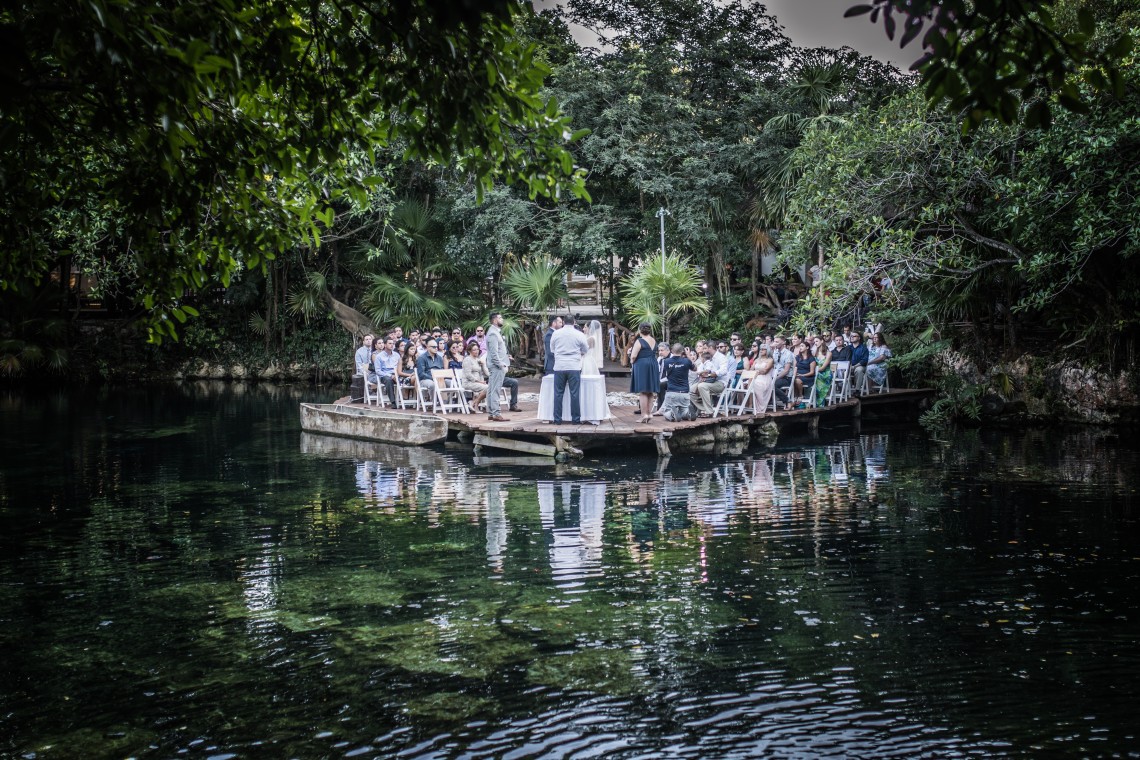 Ashley and Roberto
Your Wedding Your Style
By hosting your very own destination wedding you have the added bonus of a free wedding department built into your wedding. Your wedding coordinator can offer great advice on the planning process for your ceremony, including giving out gift bags to guests, and even recommending past ways brides have created their own registries. There's no right or wrong way to host your destination wedding, so long as you have the best vacation possible!
Want to learn more about the destination wedding timeline? Visit our handy tool here: