It's in the name. Grand Palladium destination weddings are indeed grand. Featuring hotels spread around the world in exclusive corners of paradise, this prestigious resort group delivers unforgettable wedding weeks. Enjoy sleek and cozy suites amongst properties that are great for couples who desire stress-free getaways. Providing luxury for all ages, Grand Palladium's Jamaica wedding resorts offer the finest all-inclusive activities perfect for large guest lists.
Grand Palladium Destination Weddings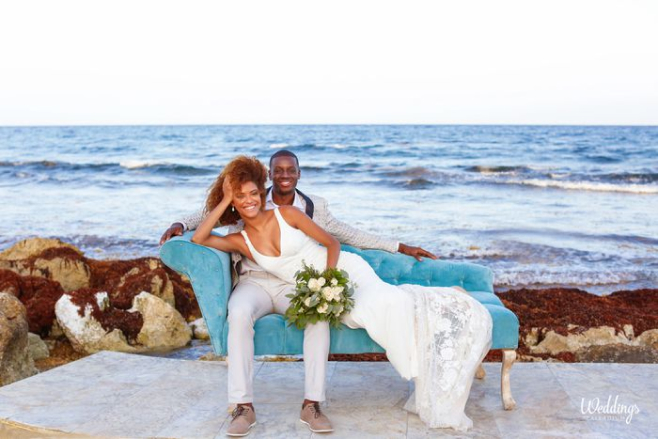 You'll never have to wonder if your decor needs will be exceeded with Palladium. With an impressive seven wedding packages available, Grand Palladium destination weddings guarantee a ceremony that is uniquely yours. From floral-imbued arrangements to contemporary designs, your special day will receive the Palladium touch: experienced on-site wedding coordinators.
With that in mind, let's take a look at one of Palladium's most popular (and complimentary) wedding packages:
Love Birds
Private Check in for the wedding Couple
Dedicated Wedding planner
Wedding scenery decorated with a floral centerpiece and White Tiffany chairs for your guests
Symbolic Ceremony
"Love Birds "Personal Flowers for the couple
Sparkling toast immediately following the ceremony
Ceremony Sound System
One-tiered Wedding Cake in Your Choice of "Naked" or "Butter swept" Icing with fresh flowers
Special Turn down service on the wedding night
Breakfast in Bed for the Wedding Couple
Wedding Gift
Special Dining Arrangements for the Evening of the Ceremony
15% discount for a Moonlight Dinner or Twilight Dinner and Photoshoot
Grand Palladium Jamaica Destination Weddings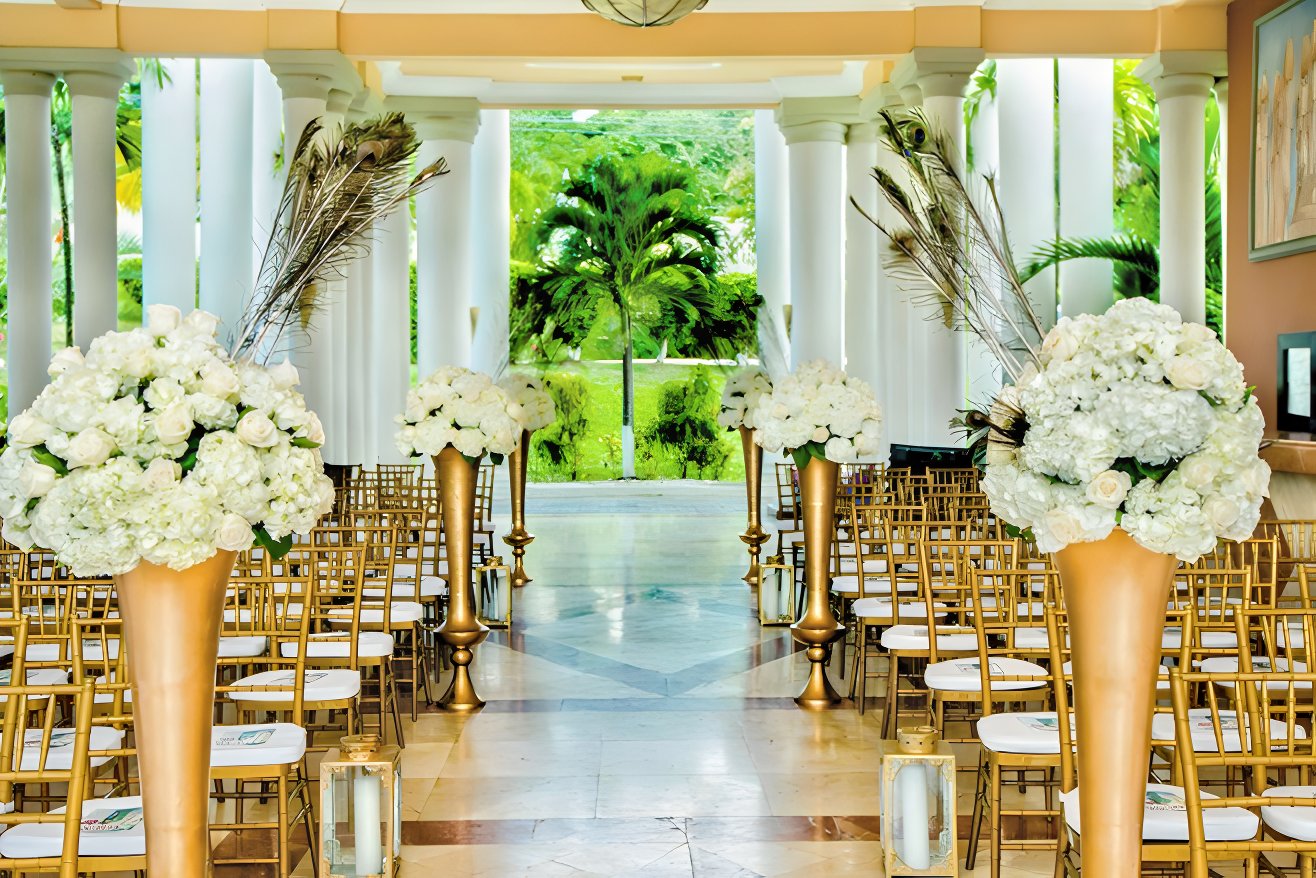 At the Grand Palladium, situated along the calm waters of the northern coast of Jamaica, enjoy the tropical and laid-back island atmosphere. Although this resort is very family-friendly, expect quieter grounds with plenty of leisure opportunities and a romantic wedding destination. Perhaps the heart of this resort is that it features the biggest whirlpool hot tub in Jamaica. With a Grand Palladium Jamaica wedding, in this secluded oasis north of Montego Bay, you will have plenty of time to create endless memories.
Grand Palladium Lady Hamilton Destination Weddings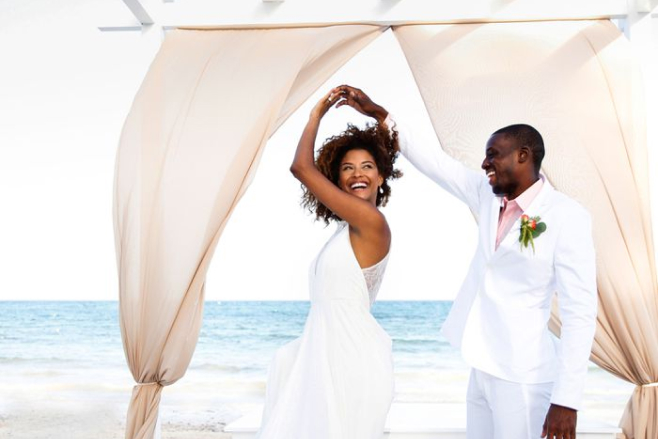 The Grand Palladium Lady Hamilton sits along a scenic enclave along the breathtakingly blue waters of Fletcher's Beach on Jamaica's northern shore. Your Grand Palladium Lady Hamilton wedding will ensure the royal treatment. With 19th-century houses, modern amenities, and a natural environment full of rich landscapes, experience refined tradition with a contemporary flair. Infused with Roman architecture and white columns, the property's oceanfront beauty creates the perfect environment for your wedding ceremony.
So, have we convinced you to consider a Palladium destination wedding? A wedding week with these masters of luxury will fulfill the tropical retreat of your dreams. Complete with gorgeous backdrops and impeccable all-inclusive benefits fit for royalty, securing a Palladium wedding resort will leave your guests speechless. Experience the magic now and book a Grand Palladium destination wedding!
Want to learn more about our Destify Top Resorts? Follow the button below to view more five-star properties: