Resort: Panama Jack Cancun
Location: Cancun, Mexico
Resort Group: Playa Resorts
Package Costs: Free – $8,736
Venues: 8
Teeming with all-inclusive luxury and customizable amenities, Panama Jack Cancun is a wonderland of sun-drenched perfection, elevating every oceanside love story. This jewel of the Hotel Zone features an exciting escape from the hustle and bustle of Cancun proper – making it the optimal location for couples looking to get hitched in seclusion. Let yourself and your guests be pampered by complimentary luxuries, no matter their budget, just steps from crystal clear waters.
The Wedding Experience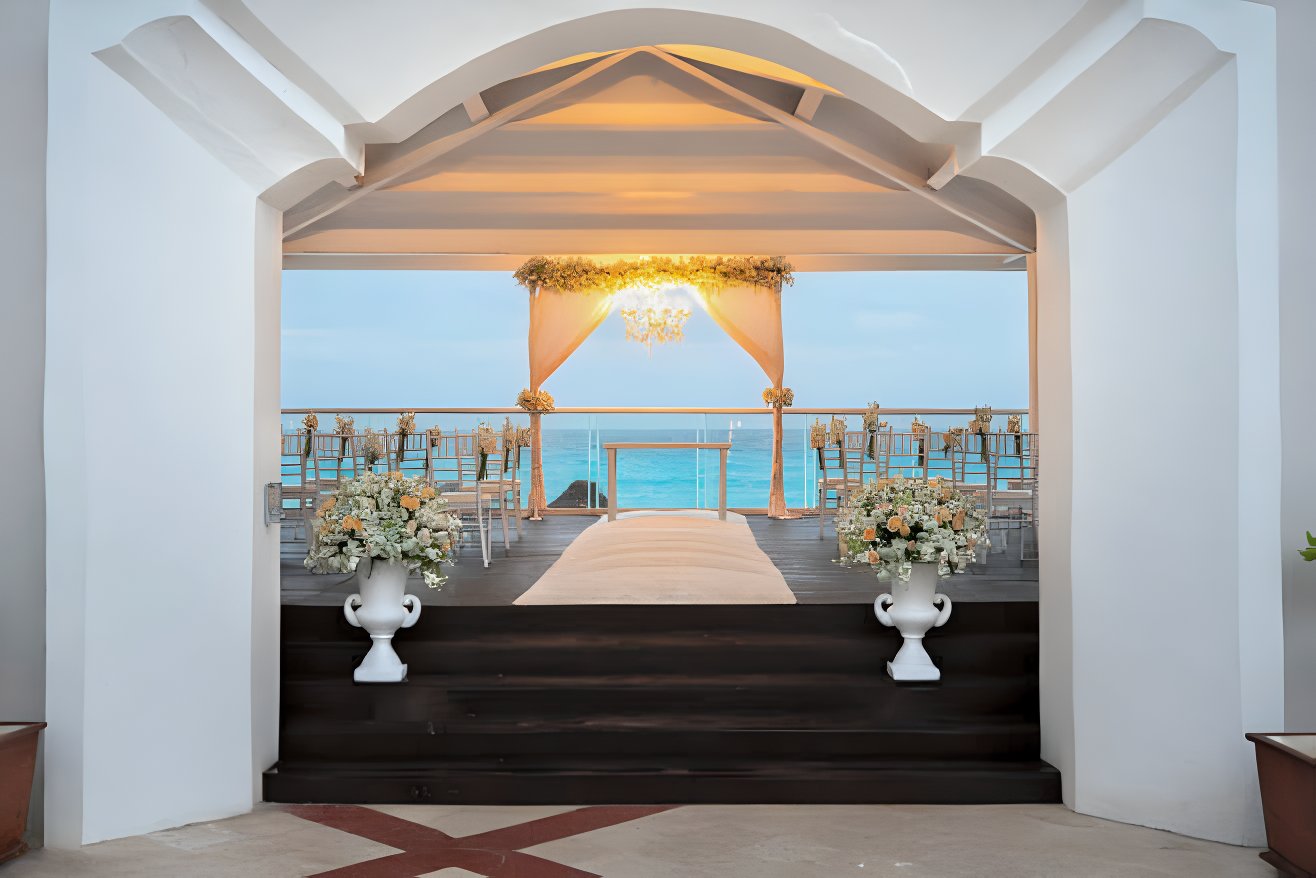 A modern gazebo area is located directly in front of the main pool at Panama Jack Cancun. During the day, this area may not be the quietest, but by sundown, many of the guests are moving in to prepare for the evening, so it may be the greatest time to conduct a ceremony at the gazebo. The beautiful wedding chapel at Panama Jack Cancun is another wedding destination. There is also a lovely stretch of beach for your Cancun vacation wedding.
The Resort Experience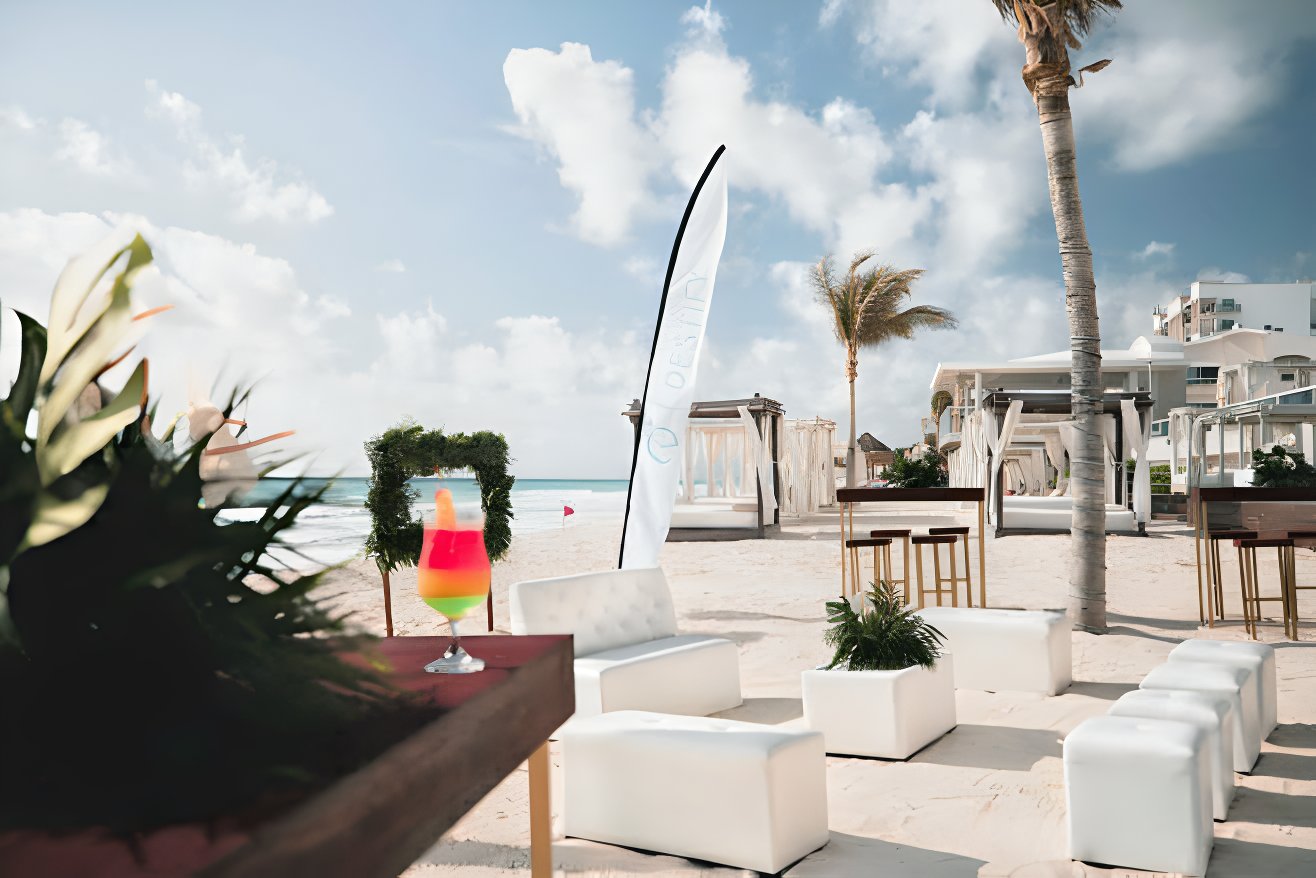 Spend your wedding week relaxing on the white-sand beaches. Relax in a cabana with refreshments and champagne, then visit the Aura Spa for a day of pampering. Before you say "I do," take a breather with beachfront yoga, and then celebrate. The resort offers a variety of activities to keep the party going. Take a cooking or cocktail class, see the on-site sommelier for a wine or tequila tasting, and listen to live music.
Local Excursions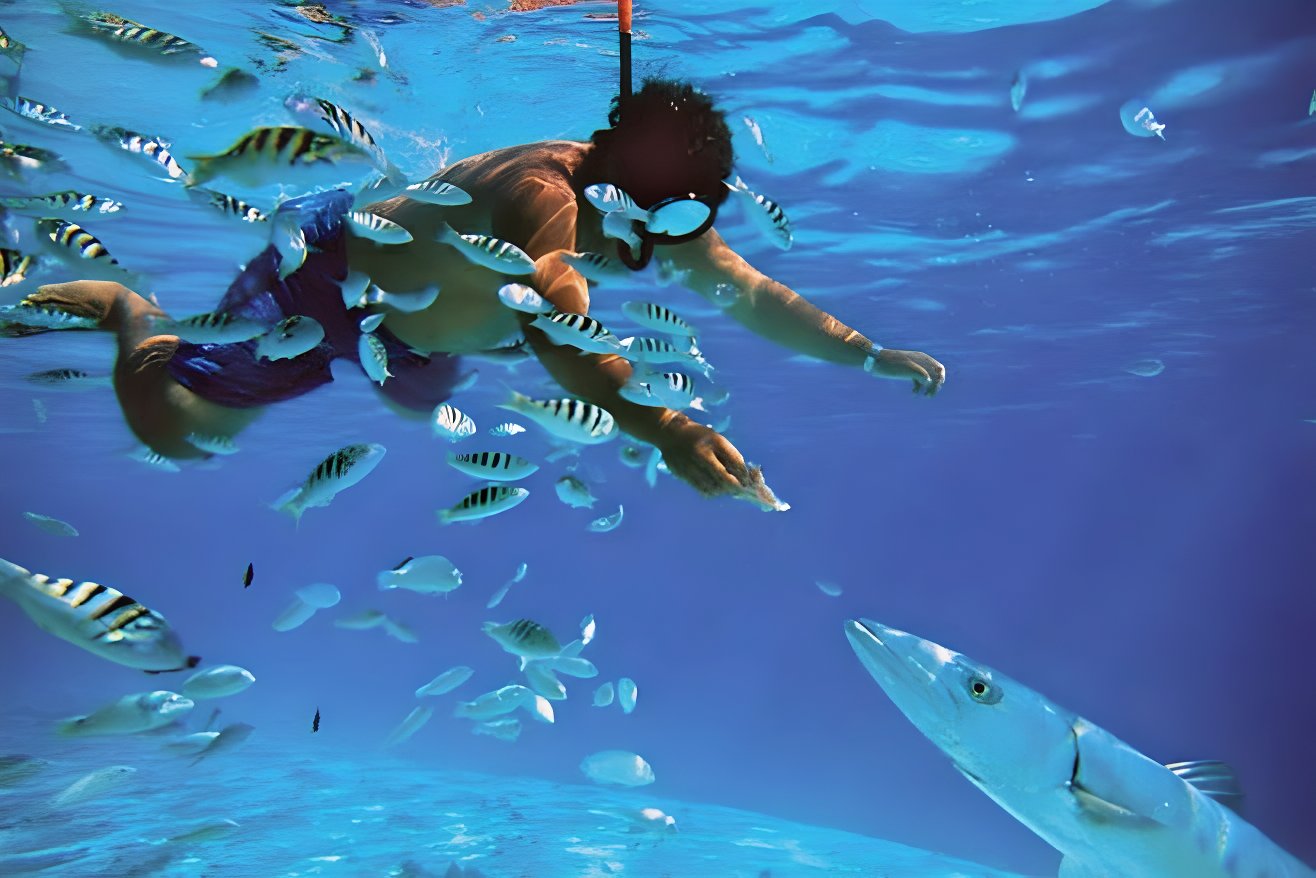 Snorkeling is one of the most popular and inclusive sports in the Caribbean, and there are few better sites on the planet to do so than Cozumel. Cozumel, located just off the coast of Cancun's hotel zone and Playa del Carmen, is home to beautiful coral reefs and a plethora of marine life in the clearest of Mexican Caribbean waters. It's an activity that adds a touch of whimsy and unique memories to any vacation wedding in Cancun.
Xcaret Park, a local nature park in Playa del Carmen, provides guests with a variety of opportunities to enjoy the natural surroundings, marine life, and traditional Mexican cuisine. It's also easy and quick to book luxurious shopping trips directly from within the hotel-zone with your concierge.
Luxury Accommodations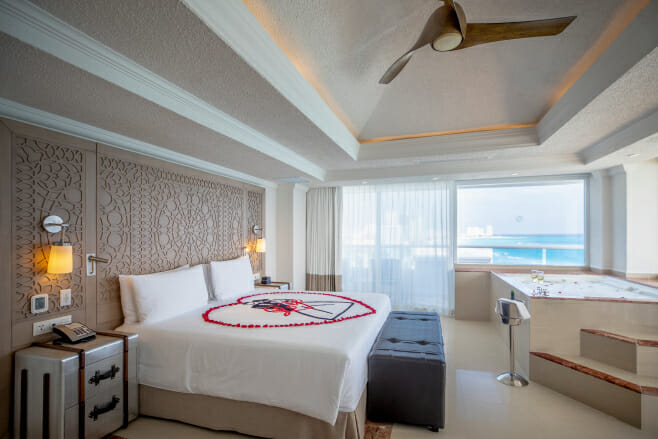 The rooms have a lighthearted Caribbean vibe about them, with turquoise and white accents. Bright bougainvillea plants adorn the balconies, reminding you that you are in the tropics. Many of the suites offer a living space where you may relax on the couch and gaze out the window. The resort has only six floors, so it isn't a massive high-rise, and with four elevators, you won't have to wait for half of your holiday to go to your room.
Want to explore more of what Panama Jack Cancun has to offer? Follow the button below to secure family-friendly luxury: