We plan thousands of couples' Dominican Republic destination weddings year round!
The DR is one of our most popular destination wedding locations, right up there with the world-renowned Mexico and Jamaica.
But the Dominican Republic offers dozens of all-inclusive properties, so you might be getting some analysis paralysis over which resort is right for your big day in paradise.
Don't worry!
We're here to show you the best Dominican Republic destination wedding resorts for 2023!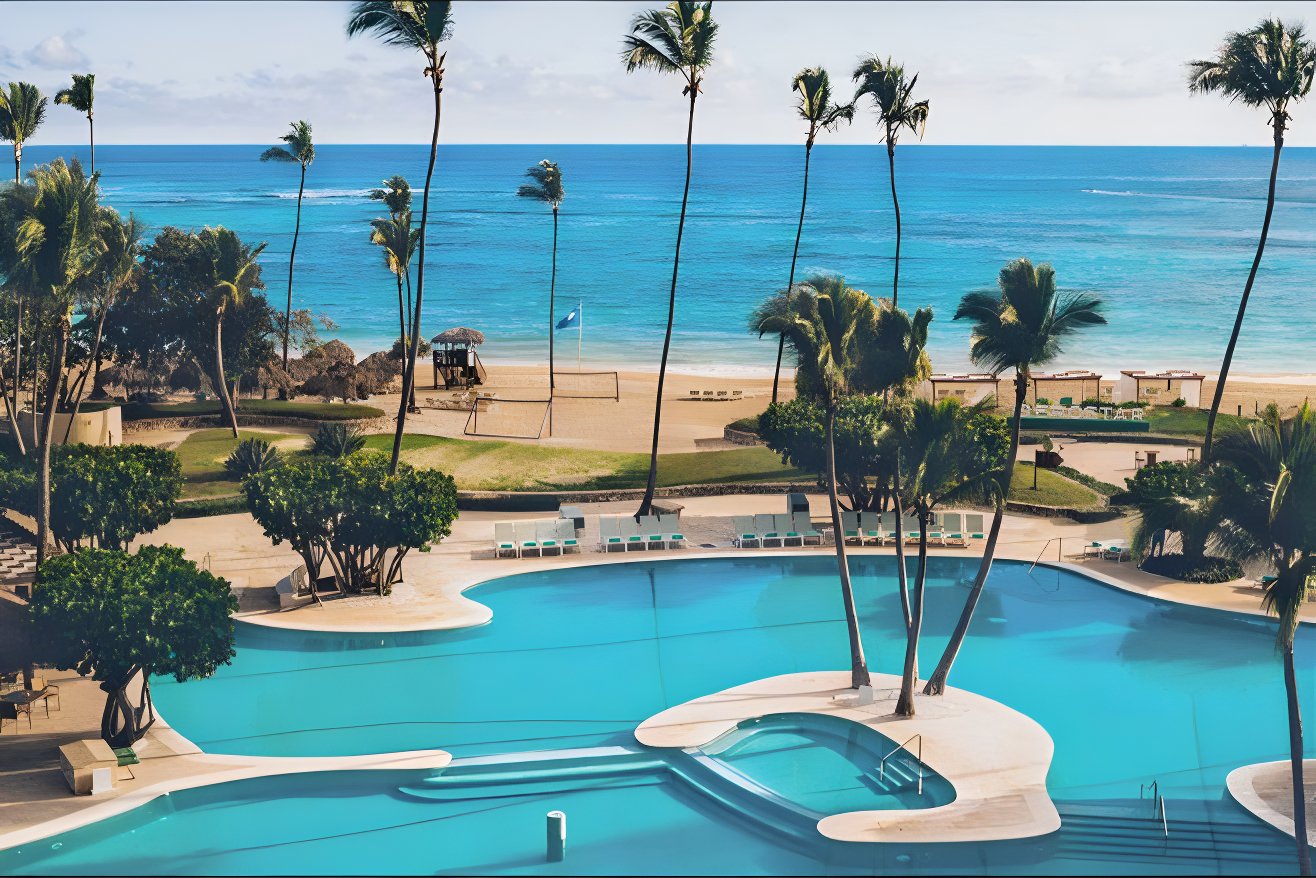 Puerto Plata is home to sprawling beaches, mountains, valleys, waterfalls, and rivers. Its fertile lands grow coffee and cacao trees.
It combines historical wonders like 16-century forts, colonial cities, vibrant nightlife clubs, and modern all-inclusive resorts!
Iberostar Costa Dorada is a luxurious family-friendly resort that offers wedding couples and their guests gourmet restaurants, sumptuous suites, live musical performances, hydro-massage pools, on-site shopping centers, and much more.
On the other hand, Costa Dorada's beautiful sands allow you to immerse yourself in the local culture. And speaking of gold, the historic city of Puerto Plata is home to the San Felippe Fortress, a fort erected in the sixteenth century to protect its occupants from Caribbean buccaneers, otherwise known as pirates! The cultural district of Puerto Plata's ancient alleys transports you back to the 16th century. These quaint alleyways and strips are home to boutiques, eateries, and buildings with arched halls and beautiful wrought-iron embellishments.
We recommend that wedding couples tie the knot at Puerto Plata's Colonial Gazebo to honor this cultural duality. This stylish space is surrounded by the local flora of the Dominican Republic and incorporates colonial-style design and accents, creating a one-of-a-kind wedding experience.
Resort Features:
24/7 room service
2 Pool
4 Bars
5 Restaurants
Better buffets and restaurants than most all-inclusives.
Bright rooms come equipped with free minibars.
Lively activities, day and night.
Attentive service, better than most all-inclusives.
Name-brand liquor included in the all-inclusive plan.
Huge, beautiful pool.
Wi-Fi in public spaces.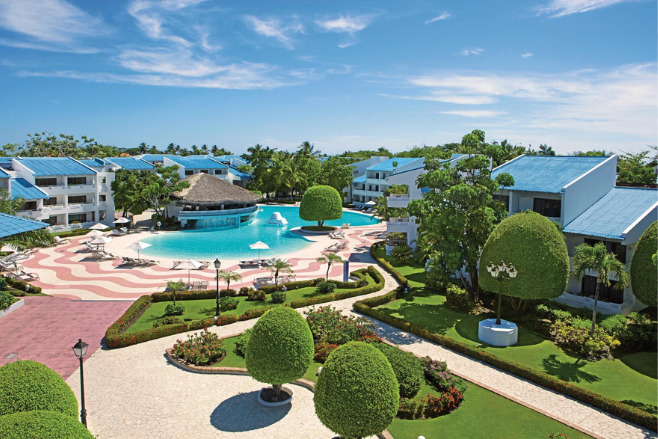 Sunscape Puerto Plata sits on the Playa Dorada beach, the highest-rated beachfront in the northern half of the Dominican Republic. These beachfront is known for its warm waters and stunning golden sands.
In fact, Christopher Columbus called Puerto Plata and the Playa Dorada beach "the most beautiful land human eyes will ever see."
Beyond these stunning sands, Sunscape Puerto Plata is here to offer soon-to-be newlyweds and their wedding guest lists the experience of a lifetime.
Sunscape Puerto Plata is home to sparkling pools, an 18-hole golf course, over 500 stylish suites, a kid's Explorer's Club, a world-class Spa that offers massages and body scrubs, and gourmet restaurants like the vibrant Caribbean Castaways.
And coupled with all of that opulence are affordable wedding packages starting at $899, making Sunscape Puerto Plata both high-class and budget-friendly!
Resort Features:
24/7 room service
2 Pool
7 Bars
9 Restaurants
Beach volleyball, Ping pong, Golf *
Kids Club
Two outdoor hot tubs for Sun Club guests only
Non-motorized water sports
Impressive Indoor Theater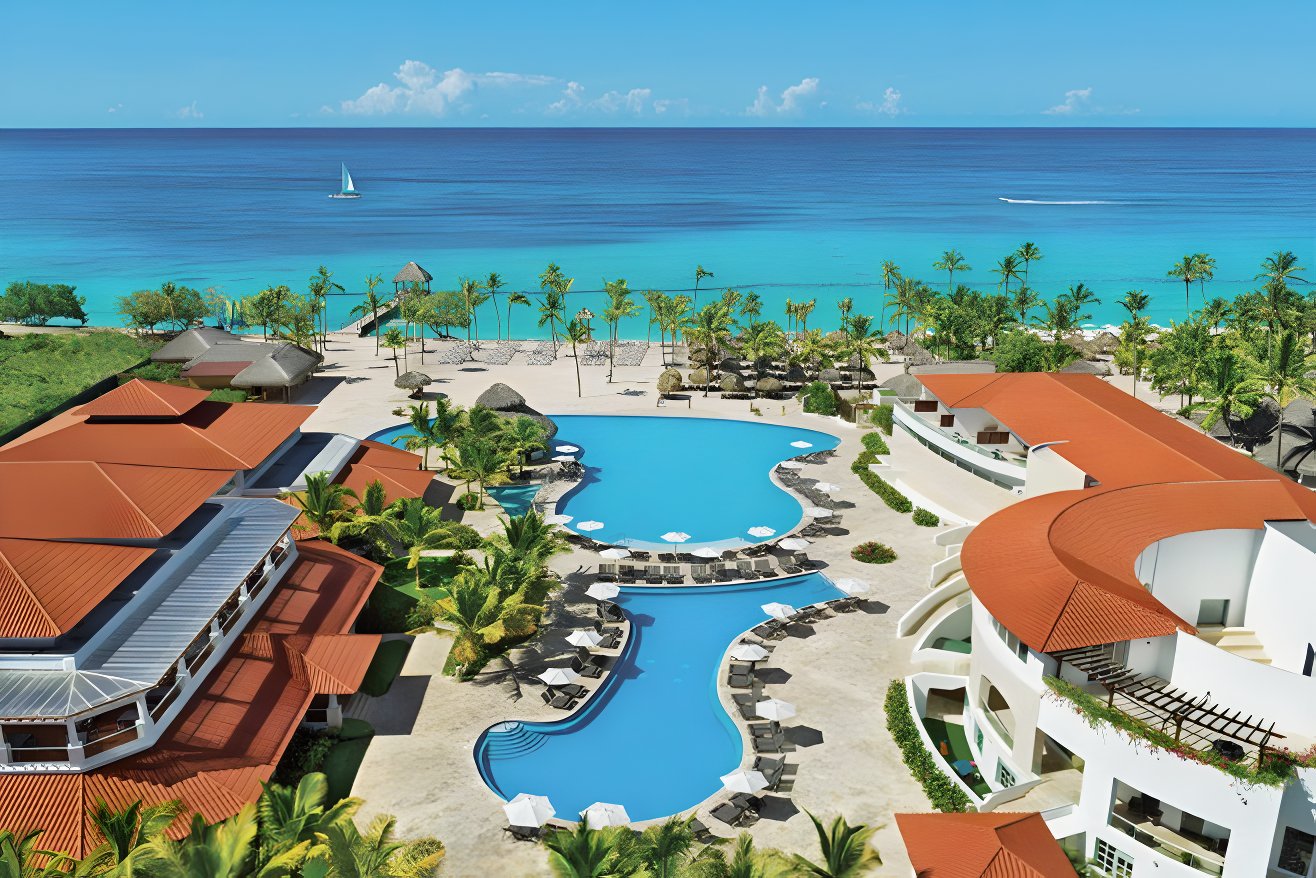 Dreams Dominicus is located in La Romana, one of the most visited tourist destinations in the Dominican Republic.
This Caribbean city is a vibrant reflection of Dominican culture and traditions, such as the highly unique Altos de Chavon.
Altos de Chavon is a re-creation of a Mediterranean village known in the 17th century as the 'city of the artists.' In the modern era, Altos de Chavon is home to an archaeological museum with more than 3,000 pre-Columbian artifacts, a preserved ancient church styled like a Greek amphitheater, the subterranean Cueva de las Maravillas (Cave of Wonders) with over 500 engravings and paintings, and much more.
Beyond that old charm, Dreams Dominicus is a modern haven of inclusions and facilities. Wedding couples and their guests will be enchanted by amenities like kids' entertainment clubs, movie screenings, almost 20 restaurants and bars, a world-class Spa, and access to the white sands and clear waters of Bayahibe Beach.
For couples looking to tie the knot in style, book the resort's Main Plaza space. This sprawling venue can host up to 300 of your wedding guests and is designed with Dominican-style decor.
Resort Features:
24/7 room service
2 Pool
7 Bars
9 Restaurants
Beach volleyball, Ping pong, Golf *
Kids Club
Two outdoor hot tubs for Sun Club guests only
Non-motorized water sports
Impressive Indoor Theater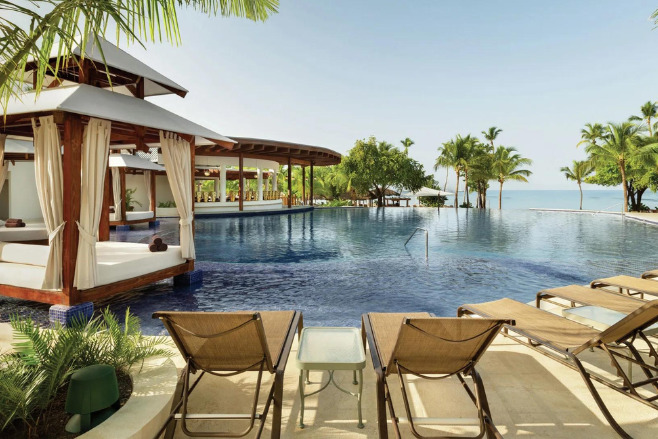 Hilton La Romana is a stunning, adults-only contemporary structure surrounded by lush, natural rainforests.
The resort is located more than 40 miles from the busy Punta Cana, making it a tranquil getaway! It's the ideal locale for a more intimate destination wedding and a smaller, tight-knit wedding group.
Hilton La Romana has it all, from exclusive, romantic wedding ceremonies to a fun range of activities for wedding guests. Hilton La Romana provides amenities like a posh spa, a diving center, many fine dining establishments, and even a casino!
Hilton La Romana offers many stylish wedding venues, from the Seaside Garden space, to the lush Garden Gazebo, and even the white sands of Bayahibe Beach.
A destination wedding at Hilton La Romana is guaranteed to be stylish, intimate, and opulent!
Resort Features:
24/7 room service
2 Pool
5 Bars
5 Restaurants
Eco-friendly private beach
Non-motorized watersports
Nightly entertainment
Waiter service at pools and beach
Fitness Center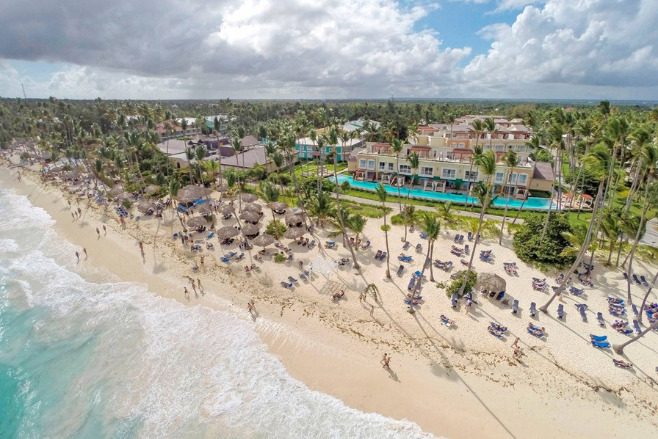 Grand Palladium Bavaro has flawless white sand and sparkling seas perfect for the platonic ideal of an idyllic Dominican Republic destination wedding!
The resort's surroundings, including the famous Bavaro Beach, beautiful palm trees, and vivid gardens, create an atmosphere of utter chill, making this resort perfect for couples and their guests looking for some R&R after their big day!
After your Grand Palladium Bavaro wedding ceremony, take your more fun-loving guests to the disco for refreshments, entertainment, and dancing!
Grand Palladium Bavaro's Ocean View Gazebo offers a bird's-eye view of the renowned Bavaro Beach, making it a scenic and romantic spot to say 'I do.'
For wedding couples at Grand Palladium Bavaro, book your stay in the Romance Suite with its Mayan shower, hammock, and balcony.
Destination Wedding Expert Tip: Keep in mind that the beach is shared by all three nearby Grand Palladium properties, so it tends to be crowded!
Resort Features:
24/7 room service
4 Pool
4 Bars
8 Restaurants
Gorgeous beach, but narrower than other stretches in Bavaro.
Four age-appropriate kid's clubs (including a great teen club).
Large full-service spa with private pool.
30-minute taxi from Punta Cana International Airport.
Room upgrades are affordable and recommended
Book Your Dominican Republic Destination Wedding Today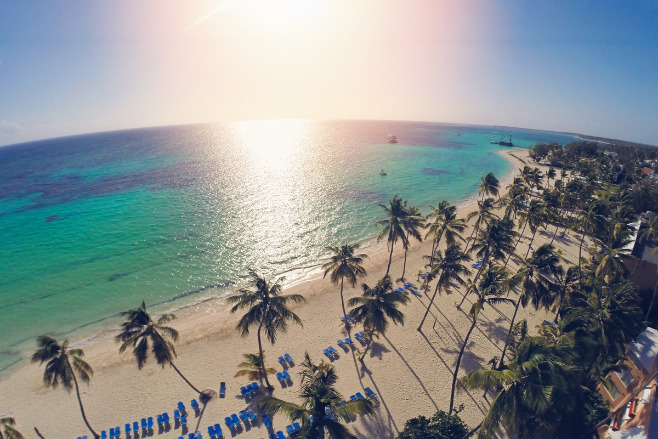 You've seen the sights, now are you ready to tie the knot in the Dominican Republic?