Today on the blog we're going in-depth on the types of wedding ceremony venues our resorts offer. Do you picture your ceremony with your toes in the sand, or how about surrounded by tropical fauna in a garden? No matter how you envision your destination wedding, you can be sure the perfect resort is out there. Follow our list as we give a breakdown of wedding ceremony venues, and the type of atmospheres and inclusions you can expect at each one.
Beach Venues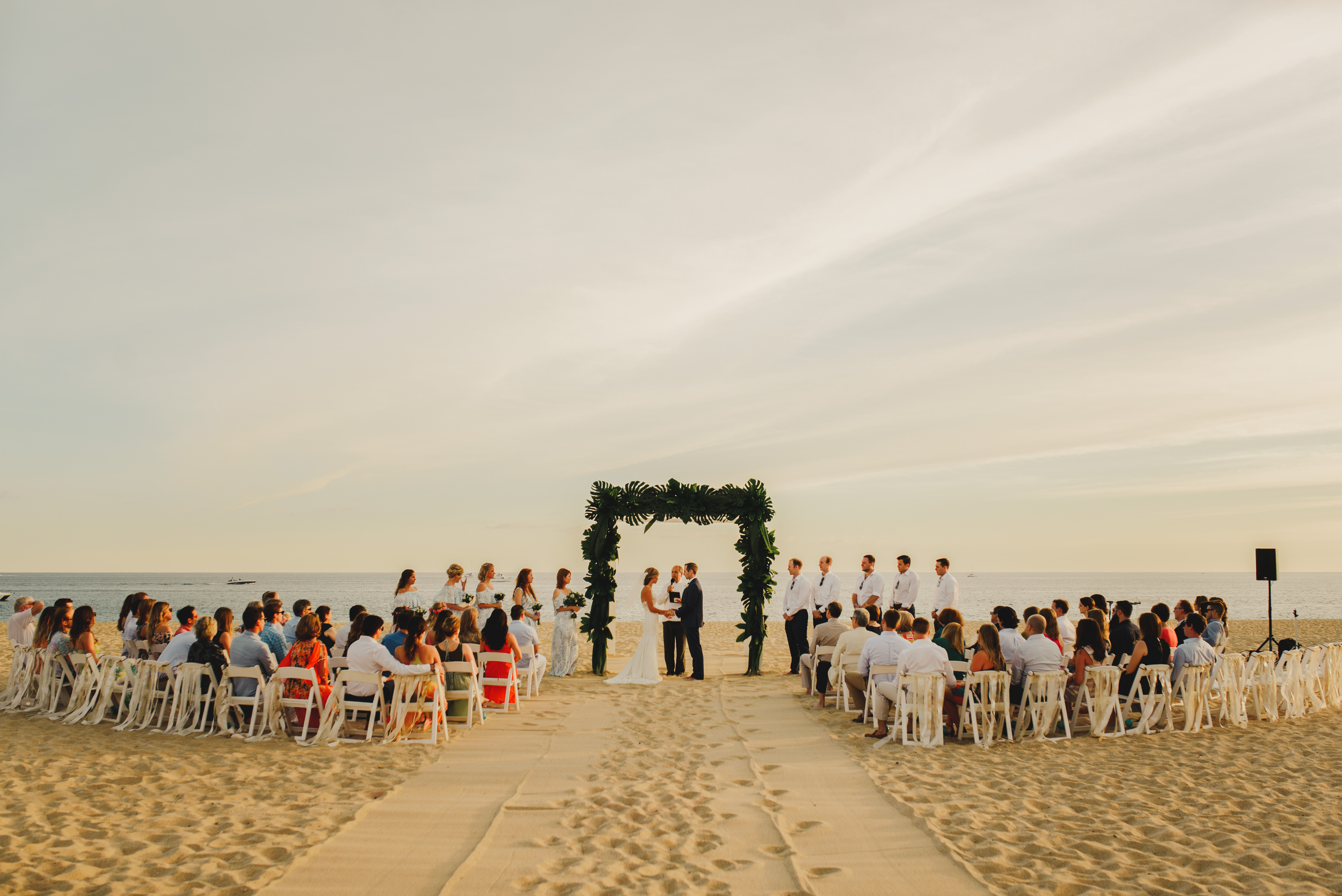 Lizzy and Reid at Sandos Finisterra
Beaches will differ depending on your chosen destination, but they're readily available at nearly every all-inclusive resort we offer. Some destinations, like the Dominican Republic, feature perfectly pristine white sands, or in Costa Rica, you can find beaches that utilize black volcanic sands. Beaches can accommodate groups of every size, big or small, and we recommend ditching the heels so you can feel the soft sands as you say I do!
Recommendations: Sandos Finisterra, Iberostar Bavaro Suites
Garden Venues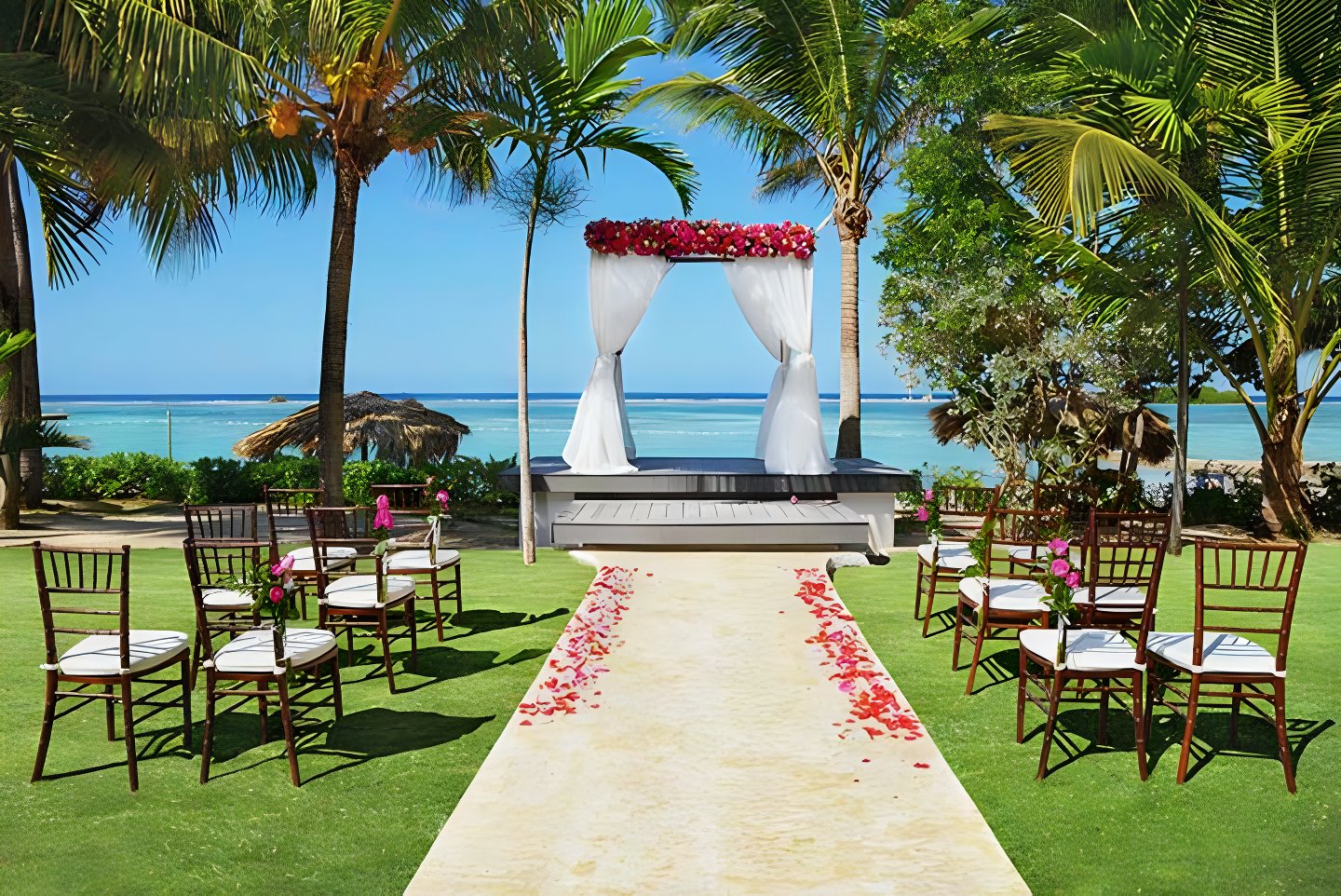 The garden at Zoetry Montego Bay
Garden venues are a frequent variety at many of our beautiful resorts and depending on where you choose, you may be offered total seclusion. Take the Dreams Tulum secret garden venue as an example, which could feature bohemian decor and plenty of beautiful flora to surround your ceremony. The great thing about garden ceremonies is that they can lead directly into cocktail hours or private receptions, as you may have space cordoned off just for your wedding group.
Recommendations: Zoetry Montego Bay, Dreams Tulum
Gazebo Venues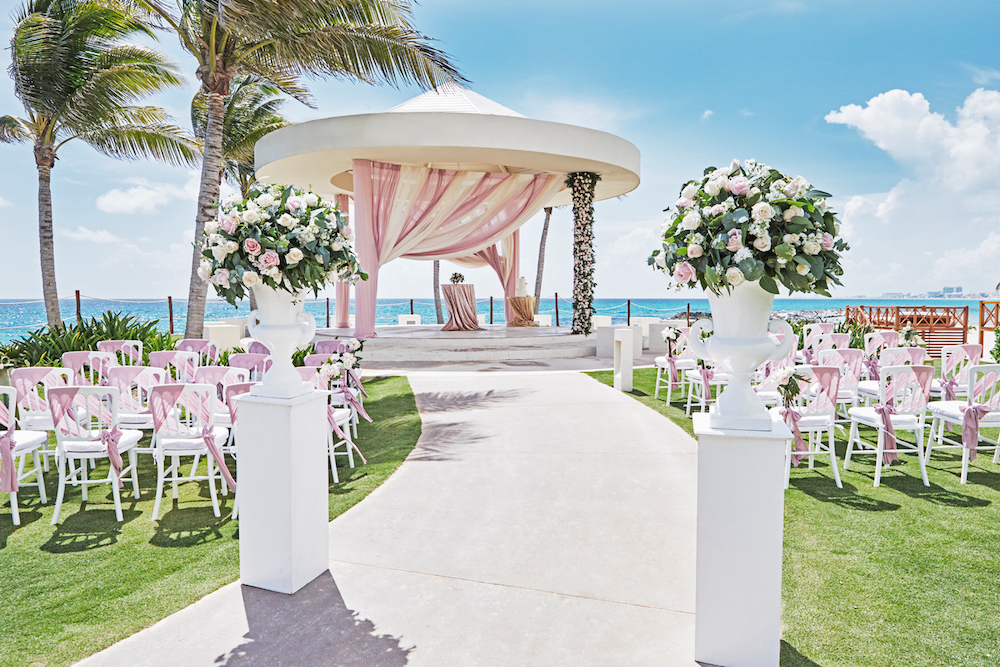 Hyatt Ziva Cancun
Gazebos are perhaps the most traditional of venues that our all-inclusive resorts offer, but that doesn't mean you can't have them uniquely your way. From Cancun to Saint Lucia, gazebos run the gamut of design options, from crisply modern to classically elegant. Gazebos typically offer privacy for a wedding couple, as their equipped specifically for weddings. Many of them also offer protection from the elements but book in advance because the timeslot you're looking for could be taken quickly.
Recommendations: Sonesta Maho, Hyatt Ziva Cancun
Rooftop Venues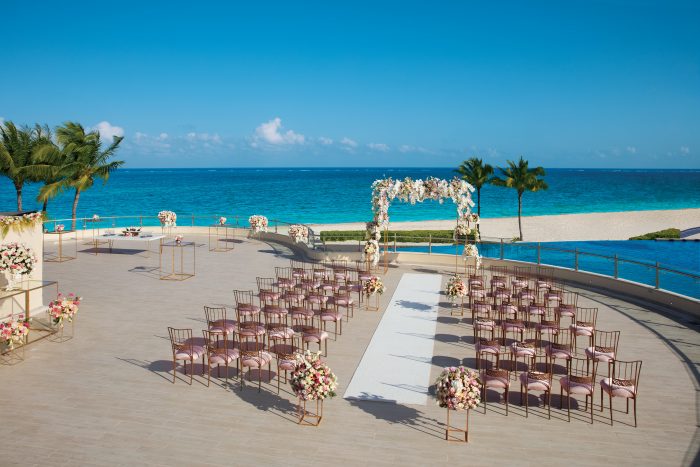 The rooftop terrace at Dreams Riviera Cancun
Rooftop venues offer modern escapes, and being above the resort equates to privacy and sweeping views of your chosen ocean. They are often only available at an additional cost, but if you're having a private reception you can host it directly after your ceremony at the same venue. They're equipped to the max for your destination wedding and offer showstopping moments that will leave lasting memories on your guests.
Recommendations: Planet Hollywood Costa Rica, Dreams Riviera Cancun
Want to many of our wedding ceremony venues in one place? Click the button below to see our venue gallery, which we're adding too weekly: