Puerto Vallarta is a stunning destination on Mexico's Pacific Coast, and you'll have an abundance of all-inclusive resorts to choose from if you host a vacation there. Looking for some incredible things to do while in Puerto Vallarta? Puerto Vallarta is perfect for destination weddings, with parties made of up guests who'd like to explore the area and hit the scene.
Today on the blog we're exploring 6 exciting Puerto Vallarta activities you should add to your bucket list, ideal for filling time during your wedding vacation, or adding to your calendar should you be staying at any of the resorts we mention on the list.
Whale Watching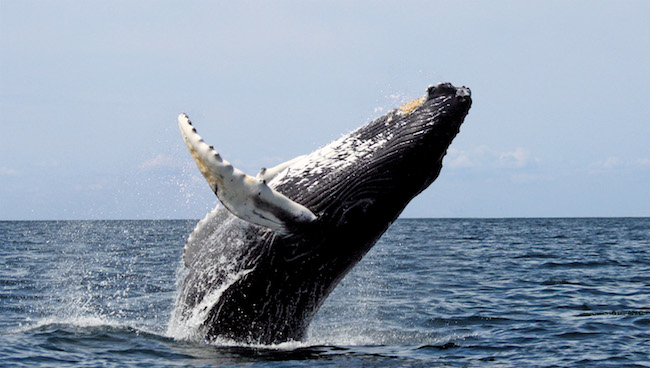 A whale leaping from the water in Puerto Vallarta.
Puerto Vallarta is known for its whale watching during the winter months. There are numerous companies that can take you out for tours of Islas Marietas, where you'll catch sightings of the local birds who inhabit the island and also get to view mating humpback whales along the way. Banderas Bay offers incredible sights of whales in the winter months because they come here to mate and display courtship.
It won't be long on your boat journey before your catching whale sightings, a truly signature Puerto Vallarta activity you'll be hard pressed to find elsewhere. Whales will breach the surface, jumping or blowing huge plumes of water into the air, a sign of showing off to swoon suitors. You can even purchase tours directly from the lobby of your hotel, like Krystal Grand Nuevo Vallarta or Sunscape Vallarta, and a shuttle will come to pick you up on the morning of your excursion.
El Malecón Boardwalk and The Flying Men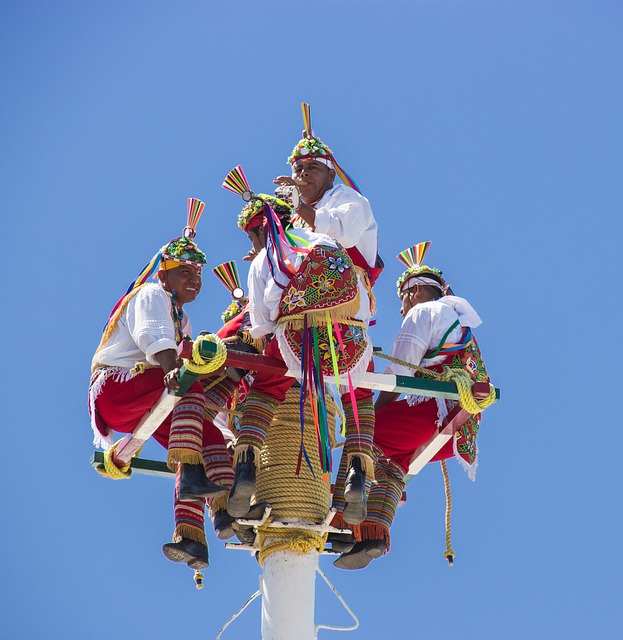 The Papantla Flying Men
To experience a real slice of the local culture, hit the world-famous El Malecón boardwalk to see gorgeous views of the bay, with plentiful stops for shopping, drinking, and dining. You'll find lively nightclubs and local seafood restaurants, or stop at a vendor to try authentic street tacos. If your reception ends early back at the resort, take a crew of partygoers for an afterparty to the strip, where bars are open late.
Resorts like Secrets Vallarta Bay and Fiesta Americana are located just minutes from the action. Your wedding guests will love the central locations, so they can come and go as they please, perfect for explorers who want to see sights beyond the resort. Another exciting Puerto Vallarta activity, that happens throughout the day along the boardwalk are the Papantla Flying Men, aerial acrobats who swing and dance high in the air from poles, in a ritual considered one of the most ancient in all of Mexico. Showtimes are at 6pm for free, daily on the boardwalk, with more showings during the busier months of tourism. Tips are appreciated.
Catch the Sunset from Your Balcony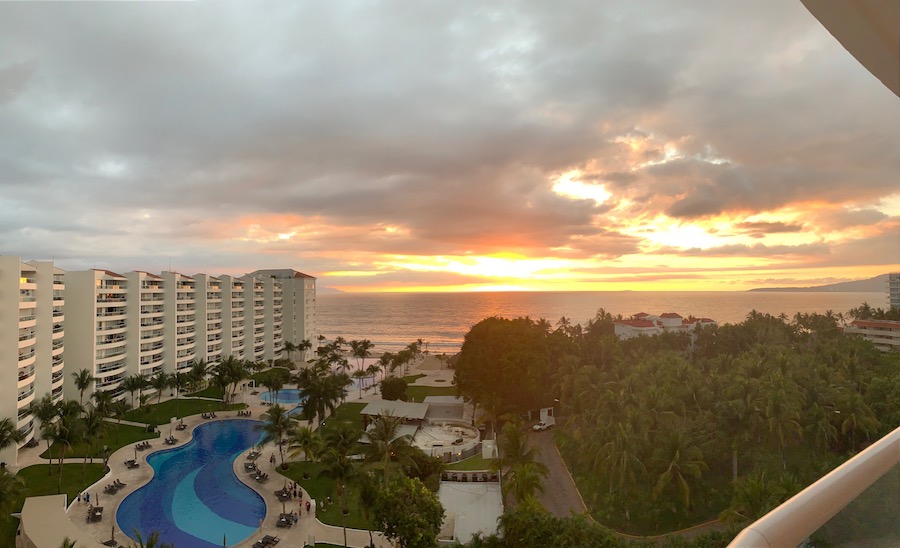 A photo one of our agents took at Dreams Villamagna.
Puerto Vallarta is known for some of the most vividly orange sunsets in the world, and restaurants dot the beach from Old Town to Riviera Nayarit where you can catch the nightly wonder. But perhaps there's no better place to catch these vivid sunsets than from the balcony of your suite.
Check the time of sunset for your time of the year and take time to enjoy one of the most beautiful sights you can see. At Dreams Villamagna in Riviera Nayarit, each suite is designed to take full advantage of this view, and each suite also has a whirlpool jacuzzi on the balcony, so there's simply no better way to enjoy it. Just imagine it, the sky tinted orange as you soak in the jacuzzi, with a glass of bubbly in hand.
Host Your Ceremony at Grand Velas Riviera Nayarit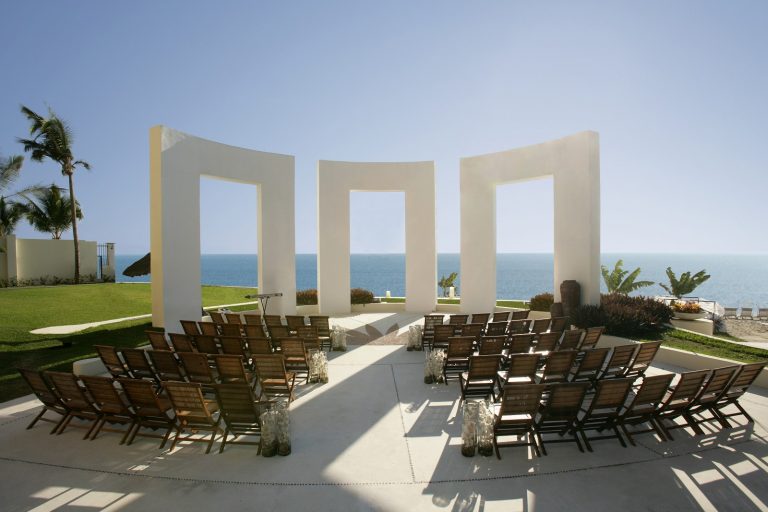 The epic archway venue at Grand Velas.
Sure, there are plenty of amazing Puerto Vallarta wedding resorts, but we're featuring Grand Velas Riviera Nayarit because of this specific wedding ceremony venue, with its elegant white arches that frame ocean views of the Pacific while jutting high into the sky. It's modern and chic, just like the rest of the resort, and makes for a most exciting Puerto Vallarta activity.
Grand Velas Riviera Nayarit is the perfect all-inclusive choice for luxury destination weddings, and every moment of your stay will be hand-tailored too. Guests can expect 5-star a-la-carte dining, butler service, and some jaw-droppingly gorgeous rooms.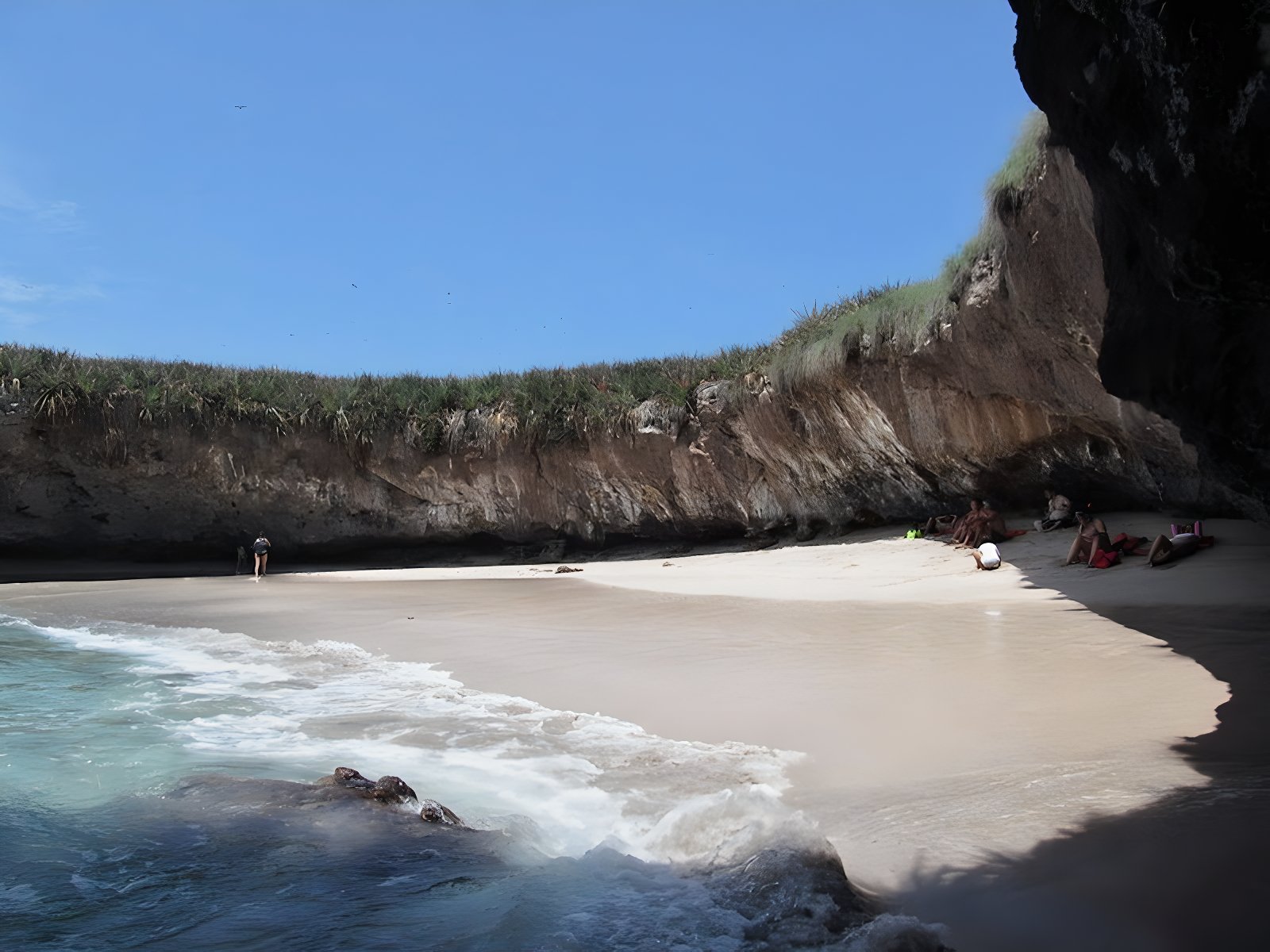 The hidden beach, Playa del Amor
One of the most iconic Puerto Vallarta activities includes taking a snorkeling excursion to the hidden beach of Playa del Amor, housed within the Marieta Islands. It's a natural landmark famously created due to artillery tests from long, long ago during the first half of the 20th century. It's a private oasis of crystal blue waters, surrounded by sunshine and vegetation covered cave walls.
But you'll only be able to visit when the tides are low, and due to the restrictive nature of the eco-reserve it rests in, only so many groups and swimmers are allowed to visit per day. Sign up with your chosen tour operator well in advance, and you just may be in for one of the most awe-inspiring excursions ever.
Want to explore more of our all-inclusive resorts in Puerto Vallarta? Click the button below to see all of the wonderful resorts we have to offer: