You officially enter a carefree atmosphere, when you visit Negril, Jamaica. The vibe is totally contagious, and the resorts have everything that you could imagine for a magical destination wedding. From the famous Seven-mile beach to the area's vivid sunsets, there is so much to love about a Negril wedding.
With the breathtaking views and the crystal clear waters, beautiful Negril wedding resorts will give you endless ways to make your dreams come true. Let your imagination run wild with all the possibilities, and start your life in paradise. From boutique hotels with Insta-worthy beach backdrops to large resorts with multiple wedding packages, these are 4 of the top resorts for a Negril destination wedding.
RIU Palace Tropical Bay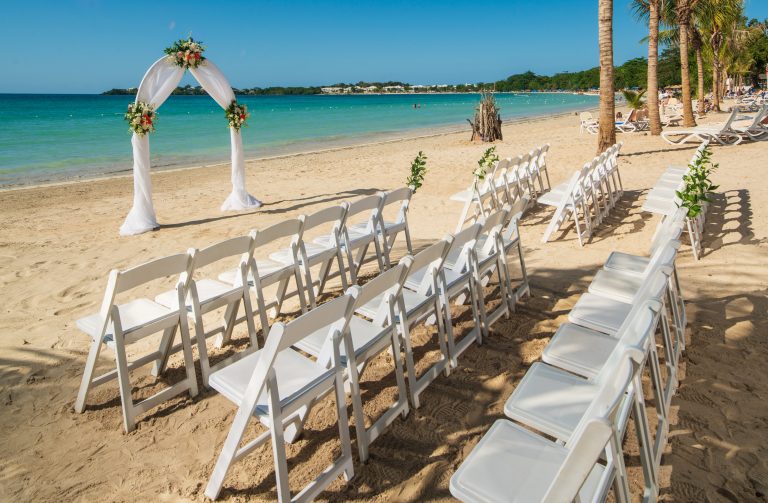 Create the wedding of your dreams with love as your inspiration. Your love story is special and unique, and a beach wedding ensures that your wedding could be unique too. A beach wedding makes your big day even more extraordinary. Located on the West End of Negril, RIU Palace Tropical Bay provides a magnificent beachfront location, and it is perfect for your destination wedding.
The upscale RIU Resort includes some additional amenities that will make your wedding unforgettable. With a spacious area and more than 400 rooms, you will have the ultimate comfort level that you deserve at RIU Palace Tropical Bay. Tickle your taste buds by choosing your favorite foods among six dining options that include Japanese, Italian, Steakhouse, Fusion, and more. The complimentary wedding includes decoration set-up for the ceremony location, a sound system, a bouquet for the bride and bridesmaids, and a matching boutonniere for the groom, plus the cake and a sparkling wine toast.
Royalton Negril Destination Weddings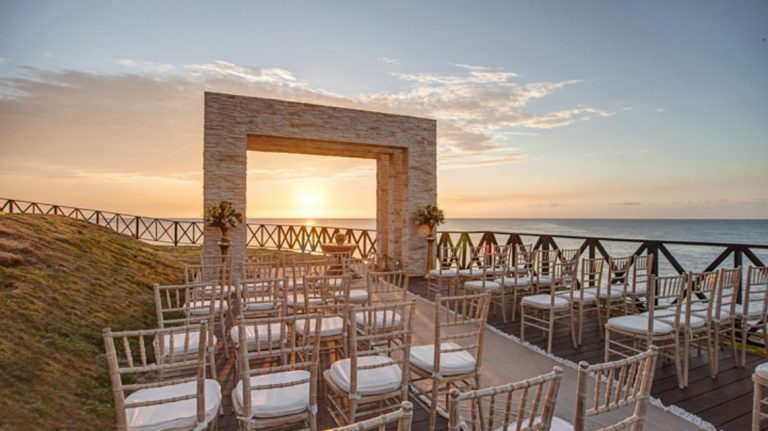 Royalton Negril sits directly on the stunning beaches and has breathtaking views with crystal clear waters. The laid-back Jamaican culture blends seamlessly with the azure water both in North and South. Say, 'I do' in the stunning gazebo perched over the clear turquoise waters. Your wedding at the Royalton Negril will give you goosebumps because this place is much more than your average resort.
Combine the awe-inspiring views and Jamaican culture and you have a destination to remember. Utilize beachfront vows, followed by the deliciousness of the dinner in tropical elegance, and ensure life-long memories for both you and your guests. The good thing is you can customize your special celebration, so it is tailored for any taste and budget.
Couples Negril Destination Weddings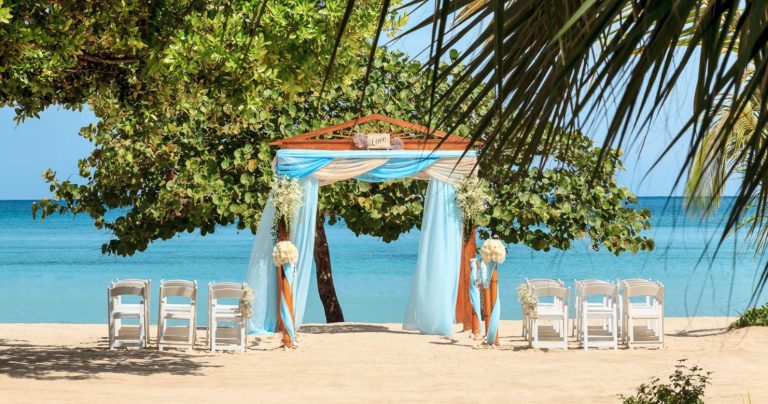 The most intimate and centralized resort, Couple Resort Negril is a beachfront gem, featuring a treehouse spa, and a laid-back island vibe. Your wedding celebration at the Couple Resorts unfolds in one of the most idyllic settings in the world. Expect serious magic, whether you are planning to renew your vows or hosting your wedding ceremony with 20 plus guests during an intimate sunset where the golden sunset kisses the ocean.
From an oceanfront ceremony to an intimate private island reception, there are numerous ceremony venues to explore. You will have unending options to choose from for your tropical destinations. The Couples Negril Resort will make sure your big day is romantic, memorable, and a fantasy come true. Plus, it's a wedding, honeymoon, and vacation rolled into one.
Sandals Negril Destination Weddings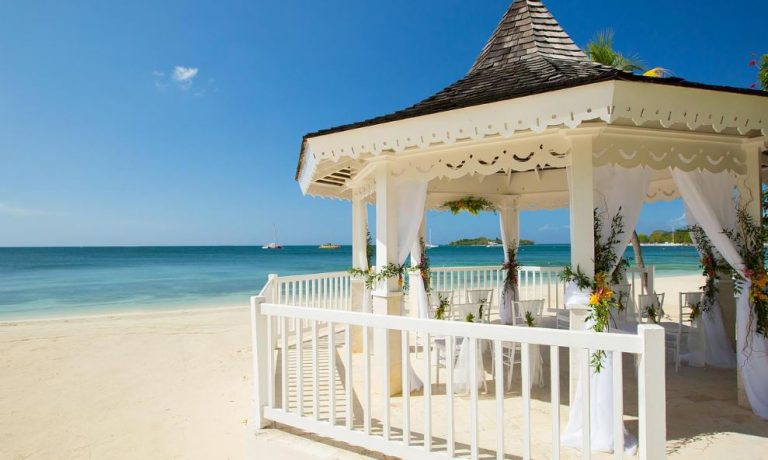 However you design your big day, you will find that Sandals Negril has included some extra and finer details to take your wedding to the next level. From seating arrangements and cocktail hours to the music, Sandals Negril will make sure that you have a perfect foundation to have a dream wedding.
Spanning Negril's famed Seven-Mile Beach, it conjures up the tropical vibes with an intimate ambiance. Sandals ensure you celebrate your wedding with simplicity and elegance. Amenities include a sweet orchid bouquet and boutonniere, a lovely centerpiece, wedding cake, spa, and salon services. Experience the most romantic moments created by the golden sunsets as you sip your favorite cocktail and relax in your luxurious accommodations.
No matter which resort you chose, share your precious moments with your family and friends- the more people you bring, the more Bells and Whistles are included. Plus, you can pick the perks that mean the most to you.
Want to see what else Negril has to offer in wedding resorts? Click the button below to explore: