The most popular way our couples host their all-inclusive destination weddings with 20+ guests is by purchasing a destination wedding package from an all-inclusive resort. But what is a wedding package, exactly? Wedding packages, like TVs and cars, exist in a variety of styles and pricing points, ranging from simple to elaborate ceremony arrangements. A package may already include everything you need, or you can utilize it as a starting point for future customization. Packages vary depending on the resort brand and region. Below is a list of sample packages, organized in the same way as many resorts do – as well as our top tips to securing one for your unforgettable wedding week!
What's Included in a Destination Wedding Package?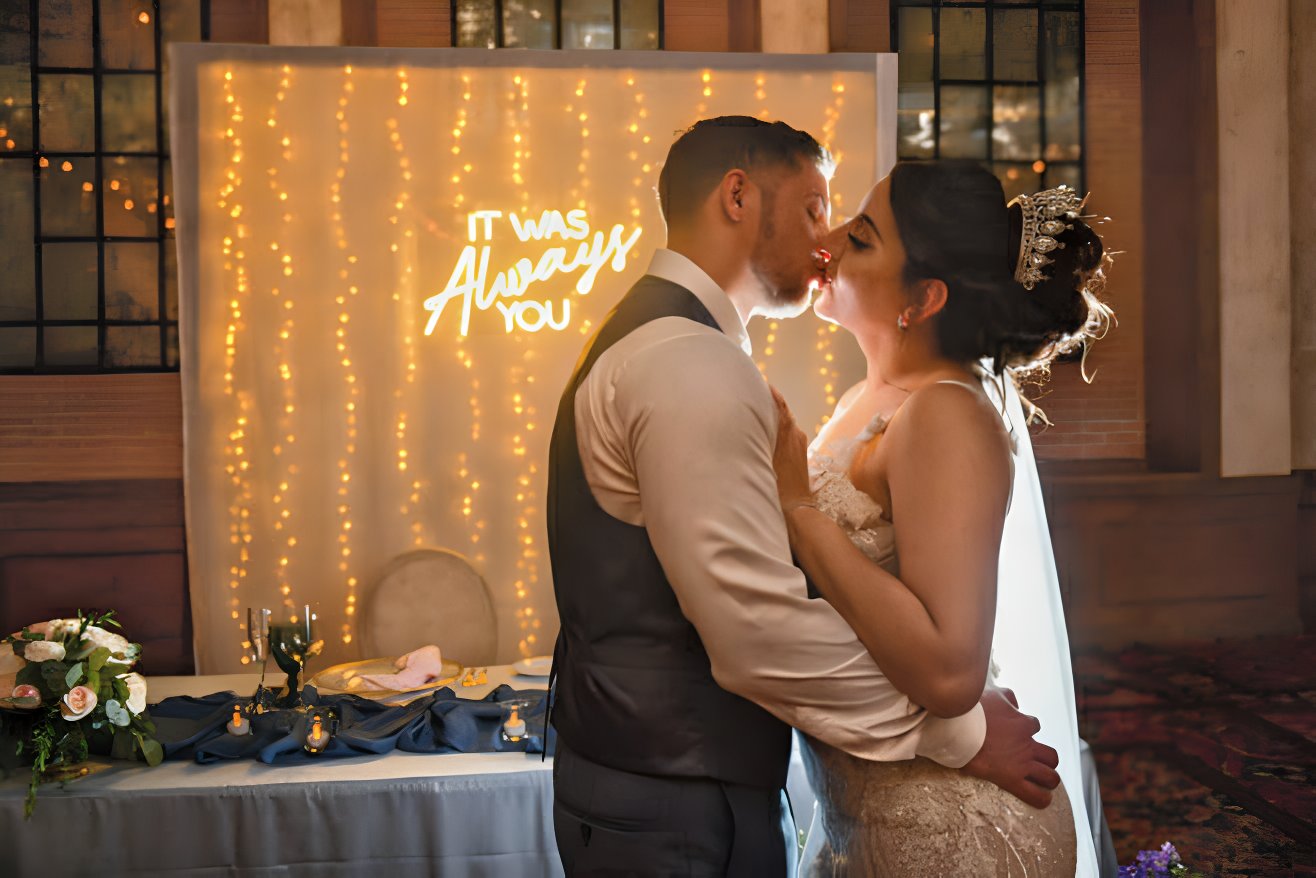 It's easy to become perplexed while looking at a resort's wedding package list. Particularly if you've already visited (or thoroughly researched) two or three different resorts.
Whatever you do, don't get sidetracked by the other alternatives. All of the options usually come down to three distinct sorts of packages at three different price points. The number of guests will be the most significant difference. The most basic, lowest-cost package usually accommodates up to 10 people. For 10 to 20 guests, the upgraded package is usually moderately priced. For groups of 20 to 30 people or more, the luxury package will be the most expensive.
If the resort provides more than three packages, they are normally for the same number of people but with upgrades or additional services. Most resorts, for example, provide the bride and groom with a bouquet and a boutonniere. Bouquets and boutonnieres for your entire bridal party may be included in a larger bundle. Upgrades are frequently included with larger bundles. Premium flowers, more decorations, and nicer chairs are sometimes included in an upgraded or luxury package for your wedding and reception.
Typically, every wedding package will include:
On site wedding planner
Officiant for a symbolic ceremony
Chairs for your number of guests
Decorations for the ceremony
Bouquet and boutonniere for the bride and groom
Sparkling wine and cake for your number of guests
Semi private dinner in one of the resorts' specialty restaurants
Upgraded or luxury wedding packages will include:
Bouquets and boutonnieres for the bridal party
Hair and makeup for the bride
Photography package
Cocktail hour
Private dinner
Upgraded decorations
Premium menu
What Do You Need in Your Destination Wedding Package?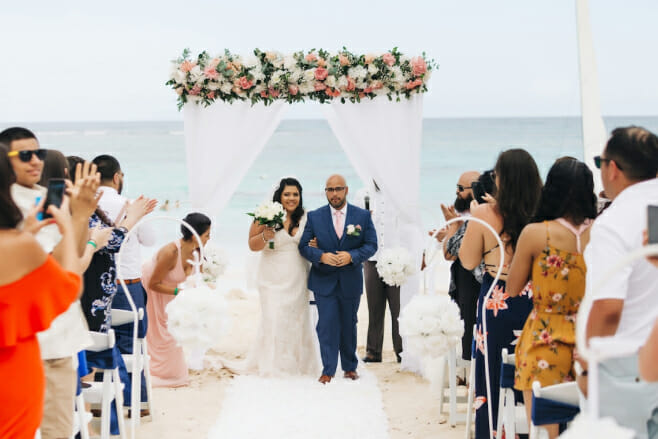 Most resorts cram a lot of amenities into their wedding packages, making it appear as though you're getting a good deal. And you're generally right. The majority of packages include a lot of useful items. You'll have a spectacular wedding for the best price if you buy everything together.
Just make sure the package has the items you require, along with that all-important "All-Inclusive" tag. There will be plenty of lovely extras, such as turndown service and complimentary beach totes. However, you'll need enough seats and cake for your visitors.
Before you start looking at wedding packages, figure out what you require. You can thus check at a glance if the wedding package includes all you require for your wedding:
How many guests will you have?
Do you want a legal ceremony or a symbolic ceremony?
Do you want a private or semi-private dinner?
How to Book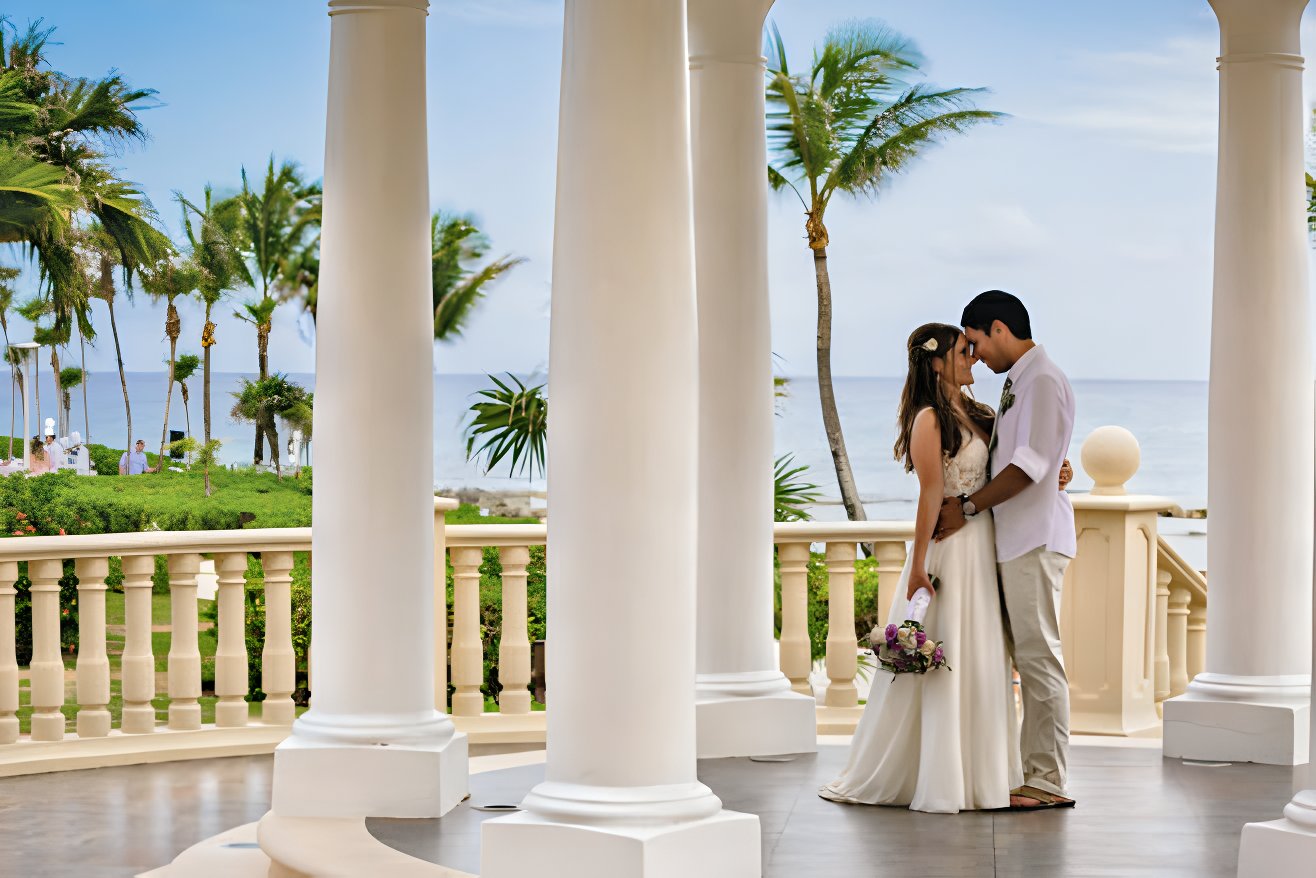 You'll have two people assisting you with a resort wedding: a Destify wedding specialist and the resort's on-site wedding planner.
Your Destify specialist will assist you in selecting a resort and booking flights. When you book a group flight, especially for a wedding party, you'll get a number of extras and perks. Your Destify specialist will ensure that all of your extras are included in your contract. They'll also keep track of your guests' deposits, payments, and final information.
You can plan your wedding after you've booked your trip. Payments for your wedding package will be sent directly to the resort. The on-site planner will reserve your wedding date and take care of all the details.
Final Tips
Stick to the basics while you're first looking at wedding packages. Make a short selection of wedding packages that include everything you'll need and are within your budget. Start thinking about the extras once you've figured out which ones work for you.
The majority of packages feature numerous benefits. Upgrades, turndown service, spa treatments, and extra activities will all be available. Once you've determined that a package meets your requirements, you may begin to analyze all of the attractive benefits before making your final pick. You can contact your travel agency if you have any questions. Alternatively, send an email to the resort's planner. They'll normally send you pamphlets, catalogs, and price lists through email so you can double-check your information.
One of the most important decisions you'll make is the bundle to choose. Take your time because there's a lot to think about. Everything else will fall into place once you've picked the correct package for you and your guests. You'll be packing your bags – and flying out to get married on a tropical beach – before you realize it!
Interested in learning more about our five-star properties and booking one of them? Connect with a Destify booking coordinator via the form today: