The mountainous island of Saint Lucia is located on the eastern side of the Caribbean and features a variety of landscapes, from volcanic beaches to rainforests. Whatever you have in mind for wedding photos, you'll be able to find your perfect setting on the island. On today's post, we're covering the best wedding venues in Saint Lucia.
Coconut Bay
Eternity Beach Pavilion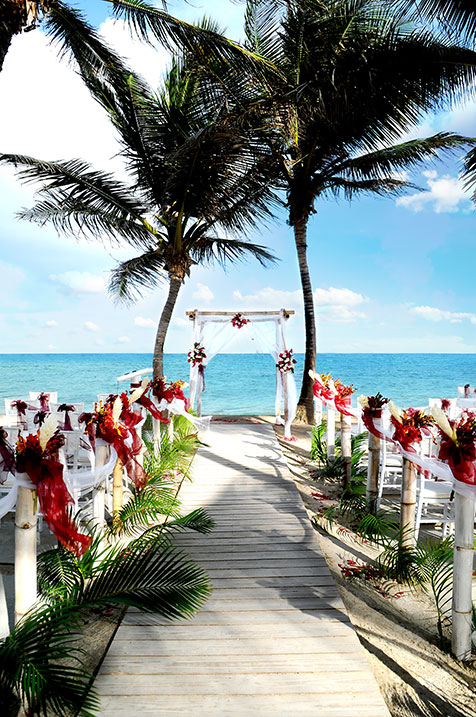 Coconut Bay
Coconut Bay rests on 85 acres of oceanfront, on the legendary south coast of Saint Lucia. Guests will enjoy the sprawling property, with a lazy river, and winding pathways that lead to the crystalline Caribbean Sea. A destination wedding here would appease both couples and families, with two separate rooming sections designed with either in mind. Your wedding ceremony will be perfect if you utilize the Eternity Beach Pavilion, with your wedding arch set between two palm trees, and a boardwalk leading up to it. But it's the ocean views in the background that truly makes the venue so unforgettable.
Marigot Bay Resort and Marina
Pavilion Garden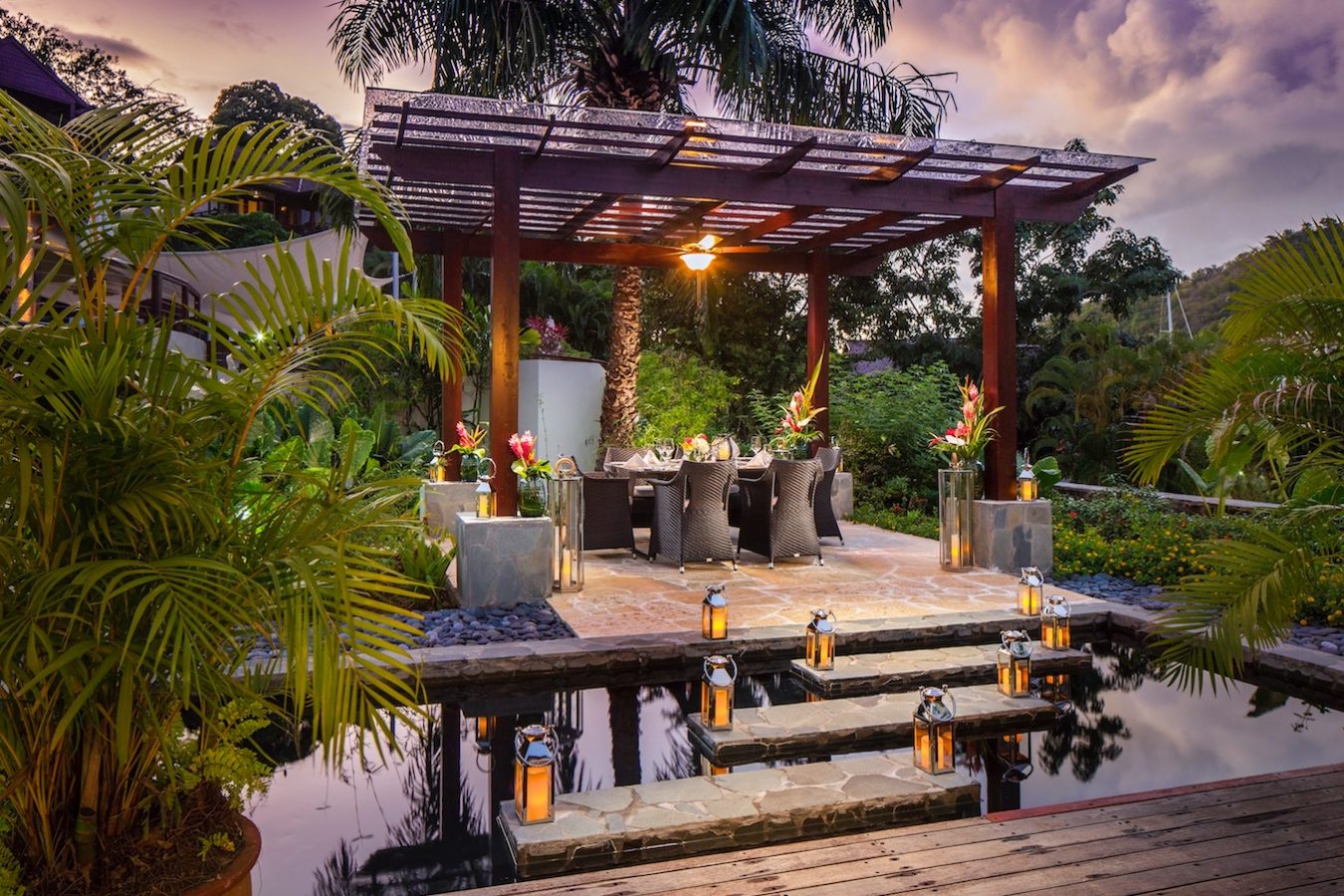 Marigot Bay Resort and Marina
The gorgeous Marigot Bay Resort and Marina offers the ultimate in luxury, with every detail carefully curated, and the absolute most provided in service and standard. Room costs are high, the location is secluded, but wedding packages are fairly priced and the overall experience will be priceless. After your amazing wedding ceremony in the Pavilion Garden, take advantage of the signature rum cave restaurant for your reception or cocktail hour, and don't forget to book a romantic couples' massage in the treehouse at some point during your stay.
Royalton Saint Lucia
Sky Terrace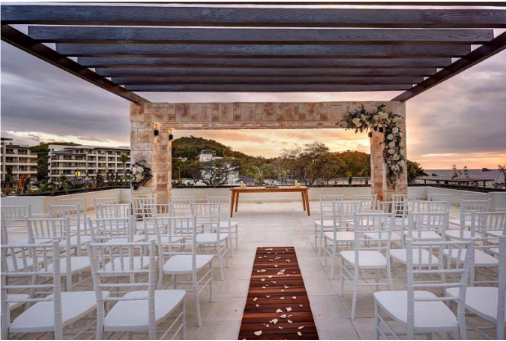 The sky terrace.
The Royalton Saint Lucia offers the best all-inclusive rates on the island at a luxury standpoint, and guests will be treated to contemporary design and modern a-la-carte restaurants to enjoy throughout their stay. There's no better view for your wedding then from the sky terrace, with sweeping views of the private beach and surrounding mountains. There is plenty else to do beyond the wedding festivities, like snorkeling or paddleboarding. For an additional charge, book a table at the C/X Experience restaurant, where chef-created dishes are accompanied by musical selections.
St. James Morgan Bay
Garden Gazebo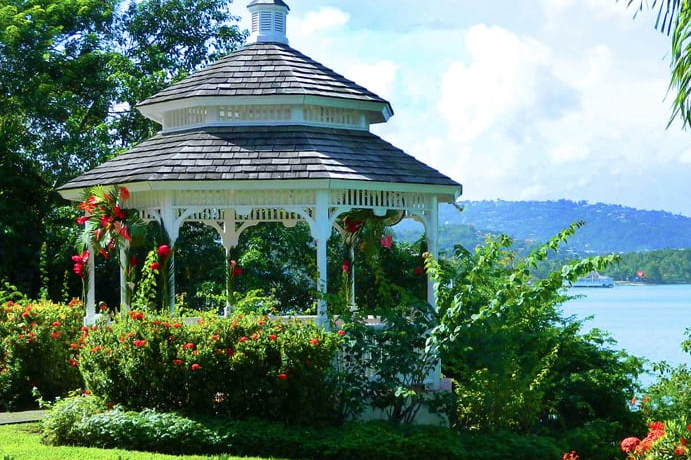 The garden gazebo at St. James Morgan Bay
For a small and intimate wedding, that utilizes a traditional wedding gazebo (with spectacular ocean views), look no further than St. James Morgan Bay resort. The quaint and colorful all-inclusive resort is distinguished by its romantic beachfront setting, and after you host your wedding ceremony you could have your reception at one of the many unique venues, like the private pier. If your guests would like to leave the resort there are lots to do in the area, like the capital city of Castries, or the Rodney Bay Marina.
Want to learn more about the beautiful island of Saint Lucia? Follow the button to see the full destination: