Announcing Royalton's new Kohinoor Wedding Packages designed to honor South Asian wedding traditions. Take the destination wedding to new heights, with packages and decor designed exclusively for the Royalton Riviera Cancun and Hideaway at Royalton Riviera Cancun Luxury Resorts.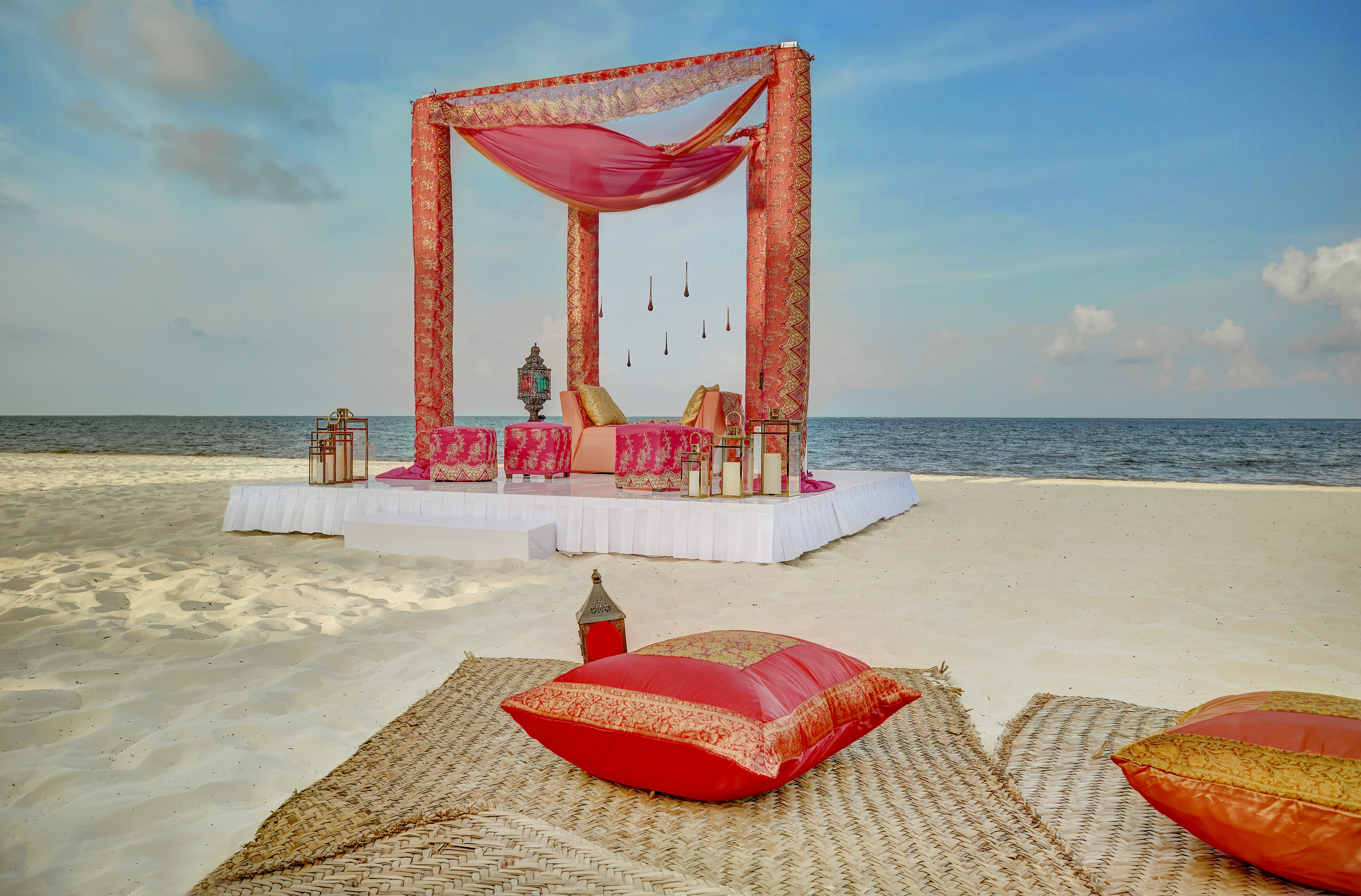 The Kohinoor is a large colorless diamond found in India in the 13th century. According to the legend, it was once the largest diamond in the world. Now it rests in the tower of London, and the Queen of England's Royal Crown carries a piece of it. Even today it is considered a priceless artifact, much like your wedding could be at Royalton Riviera Cancun.
Royalton Riviera Cancun and Hideaway offer two distinct packages, the Noor Package, and the Heera package. Both offer multiple events that honor tradition and feature everything needed to make your special events over a week truly unforgettable.
Noor Package ($9,900):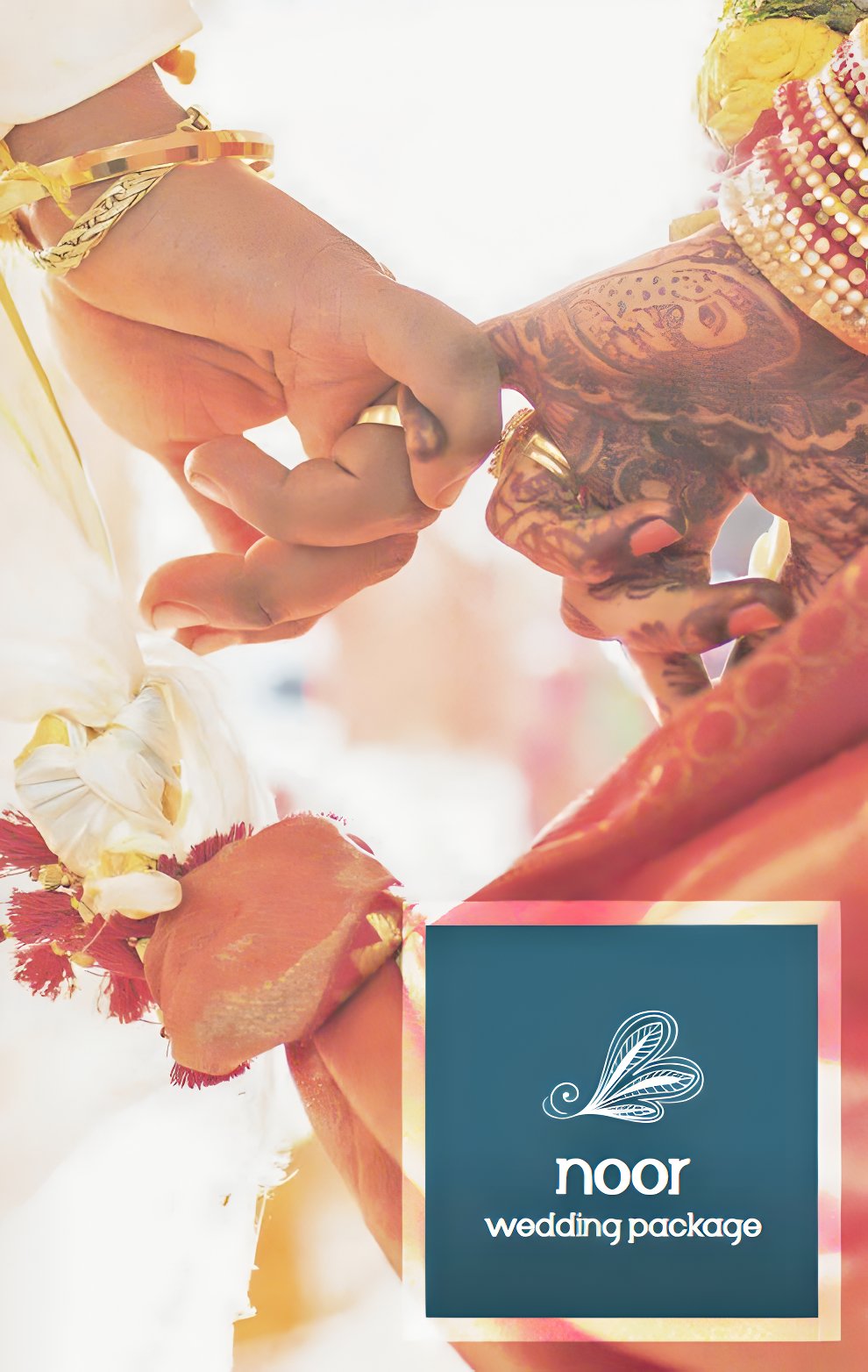 Wedding Inclusions:
• Certified South Asian wedding planner
• VIP private check-in
• Wedding couple complimentary room upgrade* • Breakfast in bed
• Late check-out*
Welcome Cocktail Reception (2 hours) • Private event
• Includes cocktails and hors-d'oeuvres (4 options) • Sound system for background music
• Cocktail tables, white linens, and chairs
Mehndi Ceremony (1 hour)
• Non-alcoholic drinks
• One henna artist
Vaatna Ceremony (1 hour, AM ceremony) • Private event on the beach
• Private event with an open bar
Sangeet Party (3 hours)
• Indian dinner menu
• Round tables with white linens and white folding chairs
• String lighting
• Wedding location
Wedding Ceremony (2 hours)
• Fire pit for ceremony or bench for the holy bible
• Bouquet and boutonniere
• Wedding set up (gazebo with 2 flower corsages, chairs or cushions, and white aisle)
• Sound system for Priest • Veggie lunch
• Private Indian dinner reception (buffet style)
Wedding Reception (3 hours)
• Open bar (3 hours)
• Wedding cake (1 tier)
• Sparkling wine for toast
• Round tables with white linens, runners and white folding chairs
Heera Package ($14,900):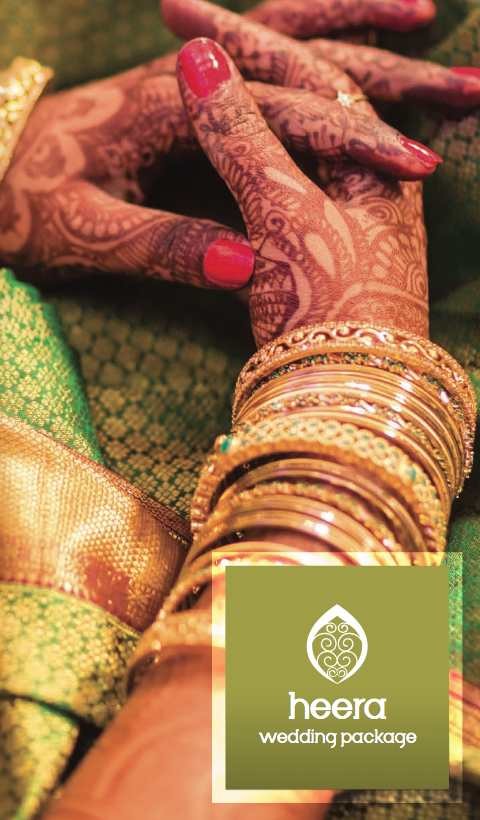 Wedding Inclusions:
• Certified South Asian wedding planner
• VIP private check-in for wedding couple
• Wedding couple complimentary room upgrade*
• Breakfast in bed
• Late check-out*
• 2 hour access to room on the wedding day
• 50 minute couples massage
Welcome Cocktail Reception (2 hours)
• Private event
• Includes cocktails and hors d'oeuvres (6 options)
• Sound system for background music
• Cocktail tables, white linens, and chairs
Mehndi Ceremony (2 hours)
• Private event with an open bar
• One henna artist
Vaatna Ceremony (1 hour, AM ceremony)
• Private event on the beach with a continental breakfast
Sangeet Party (3 hours)
• Private event with an open bar
• Indian dinner menu
• Dancefloor
• Sangeet set up & decor • String lighting
• Wedding Ceremony (2 hours)
• Wedding location
• Fire pit for ceremony or bench for the holy bible
• Bouquet and boutonniere
• Wedding set up (gazebo with 2 flower corsages, chairs
or cushions and white aisle)
• Sound system for Priest
• Veggie lunch
Wedding Reception (4 hours)
• Private Indian dinner reception (buffet style)
• Open bar (3 hours)
• Wedding cake (2 tiers)
• Sparkling wine for toast
• LED dance floor
• Roundtable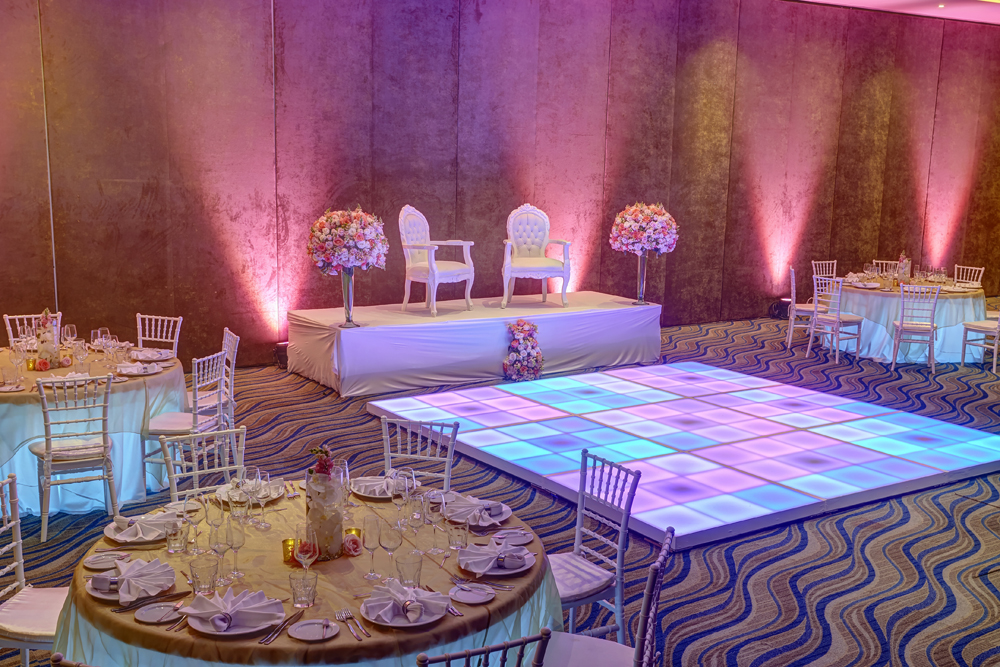 Want to learn more about Royalton Luxury Resorts? Follow the link to see more of their resorts across Mexico and the Caribbean: