In today's post, we're going to look beyond the popular resort hub of Punta Cana, to 5 alternative Dominican Republic Resorts for weddings. These resorts each offer their own unique atmospheres, and of course, many beautiful ceremony venues you'll adore. By extending your search beyond Punta Cana, to areas like La Romana and Puerto Plata, you may find new exciting regions to explore and a more relaxed setting that will leave your destination wedding free of any stress.
Sunscape Puerto Plata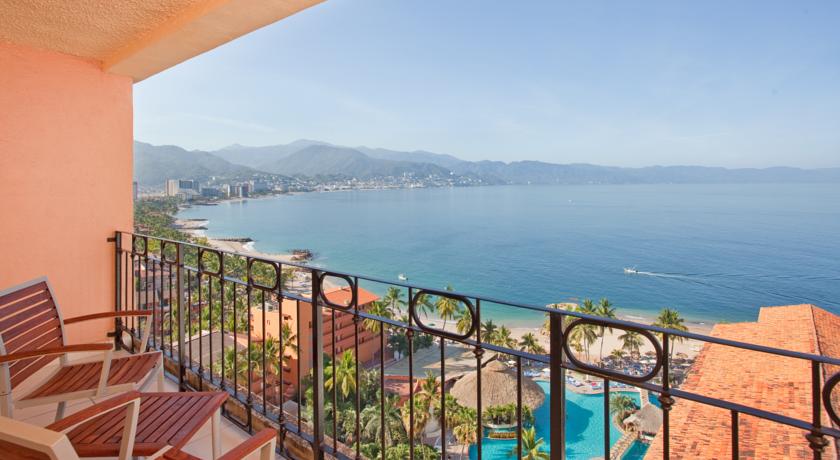 A view from a Sunscape Puerto Plata room.
Sunscape resorts are perfect for the entire family, and just like the resort, rates are affordable without skimping on experience. Sunscape Puerto Plata is located on the northern coast of the Dominican Republic, along the golden beach of Playa Dorada. Local sightseeing opportunities include a Spanish fort with ocean views, and the entire resort is surrounded by an 18-hole golf course designed by legendary golfer Trent Jones. The ceremony venues are gorgeous, like the intimate gazebo (seen in the featured article image at the top of the page) with ocean views and tropical trees covering the entire area.
Iberostar Costa Dorada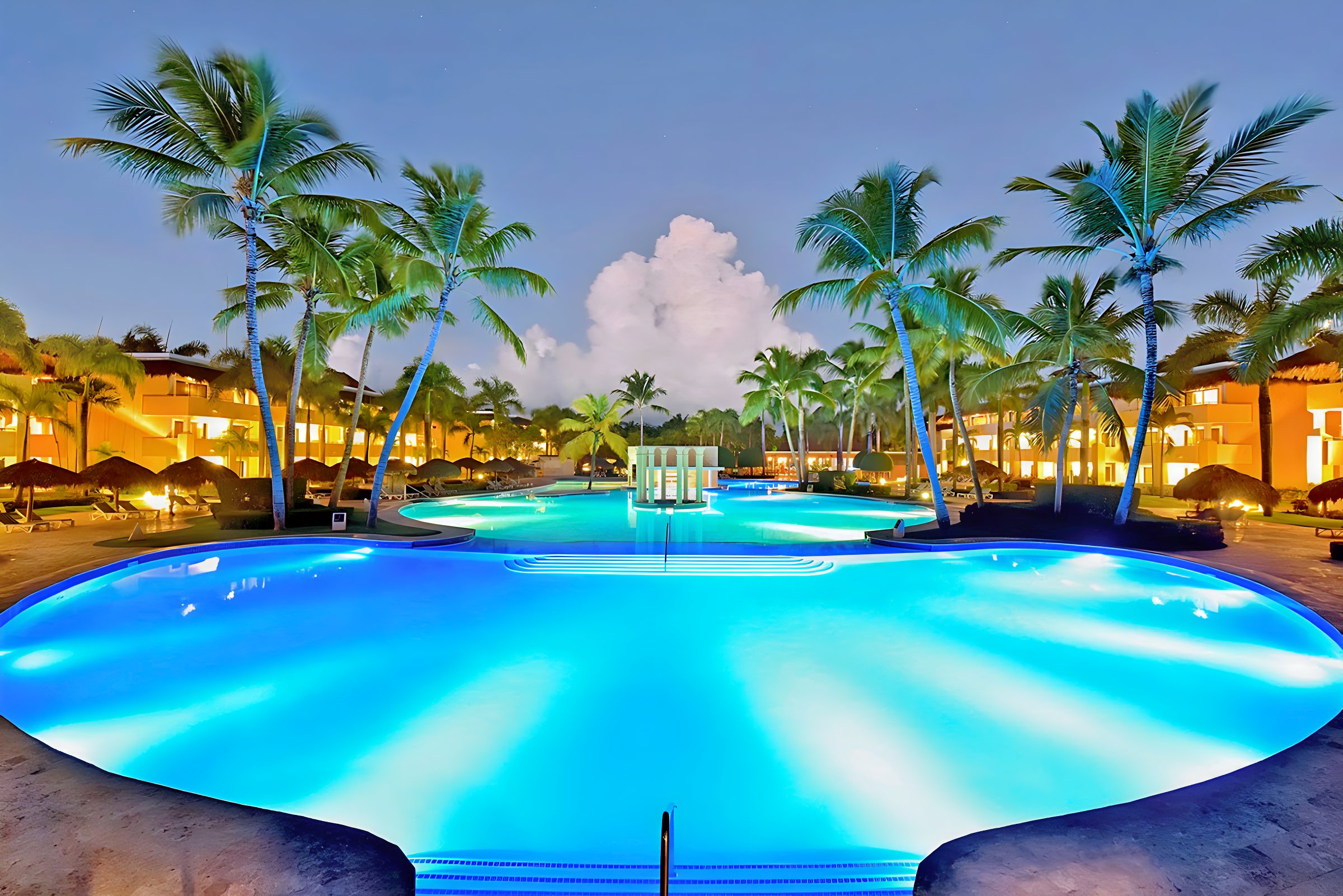 Iberostar Costa Dorada
The Iberostar Costa Dorada all-inclusive resort is located in beautiful Puerto Plata and offers a destination wedding that would be equal parts fun and indulgence. A wedding ceremony would do well to draw inspiration from the architecture, a delightful mixture of colonial design and Caribbean thatched roofs. The golden beach would make for a great ceremony venue, and beyond the wedding festivities guests can partake in Merengue lessons or hit the full-sized tennis courts.
Luxury Bahia Principe Bouganville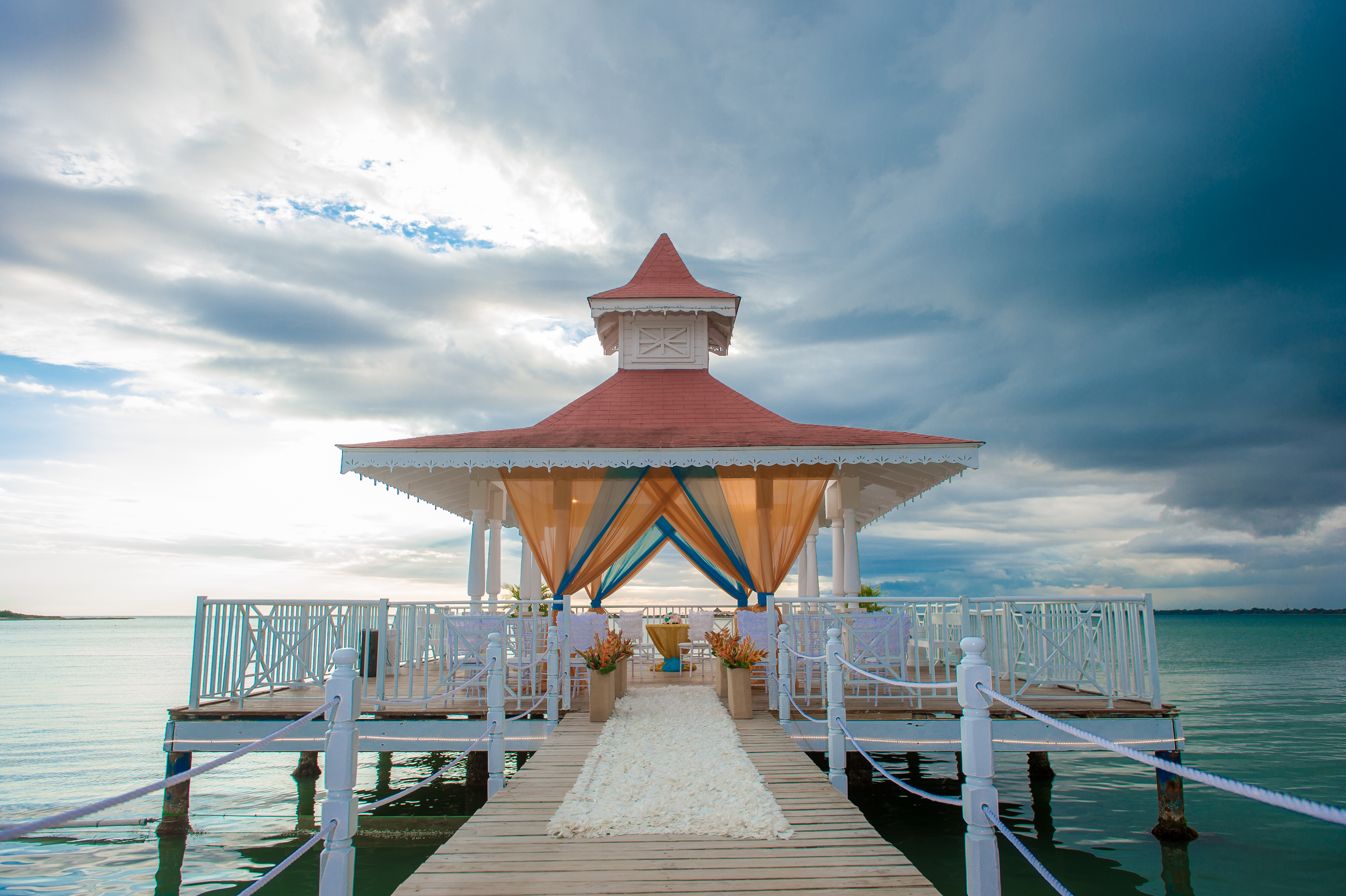 Luxury Bahia Principe Bouganville
Located in the beautiful city of La Romana, the Principe Bouganville resort is a quiet getaway for true romantics. Wedding guests will enjoy the relaxing beaches and luxury suites. The glorious sunset views would be perfect for an afternoon ceremony or for wedding photos. The over-water gazebo is a true showstopping venue location, and nearby guests can visit a sugarcane factory or Altos de Chavon, a replica of a 16th-century village, which house artist workshops.
Dreams Dominicus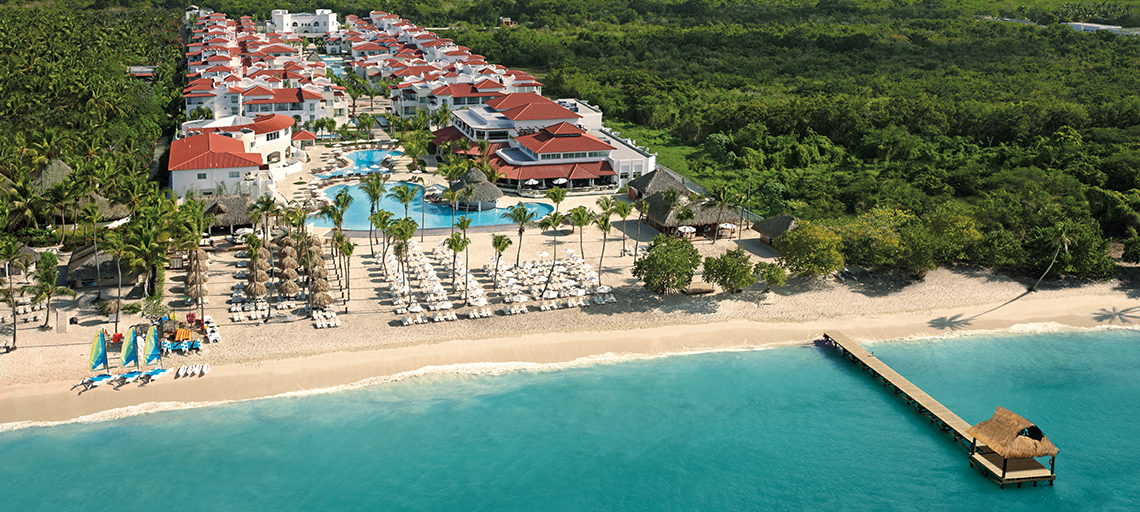 Dreams Dominicus
The entire family will enjoy the Dreams Dominicus resort, located in beautiful La Romana. The Mediterranean-inspired paradise features elegant pools, intimately lit walkways, delicious dining, and amazing ceremony venues (like an intimate overwater thatched gazebo, or the impressive main plaza). Take advantage of a romantic dinner on the beach while the wait staff prepares your honeymoon suite with a romantic turndown service. Nearby, potential excursion opportunities include trips to Saona and Catalina Islands, the perfect place for snorkeling.
Hilton La Romana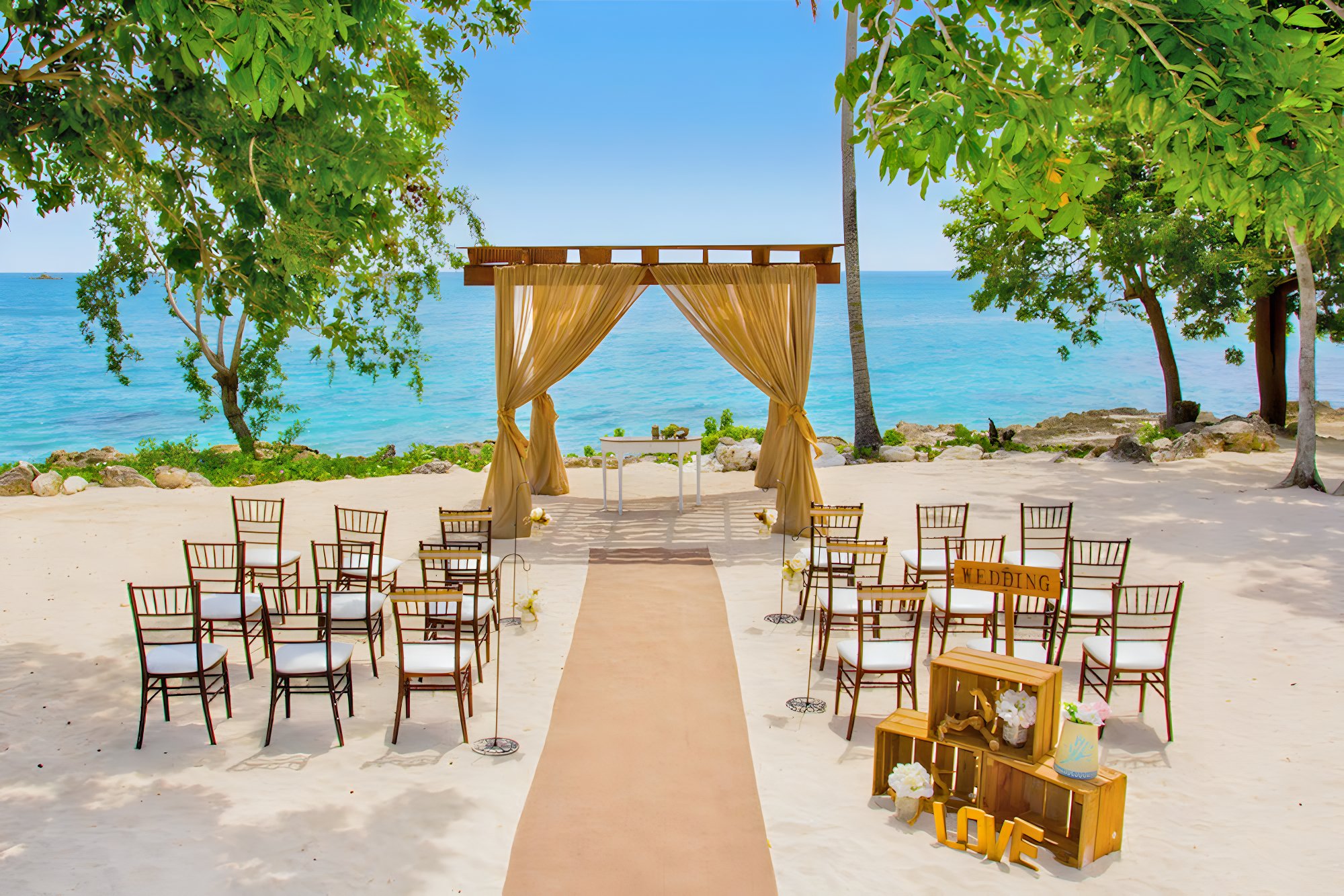 Hilton La Romana
The brand-new Hilton La Romana breathes new life into an existing property, and with the Hilton name comes impeccable service and a reliable wedding department. Located on the southeast coast of the Dominican Republic, guests will be thrilled by the disco and on-site casino. Although the resort is already well-appointed for an unforgettable vacation, there's more to come, and future plans include a waterpark and adults-only rooming section with private entrance. A destination wedding here is tricky, only because there are so many wonderful ceremony venues to choose from, but you can be sure the coordinators are ready and willing to accommodate your every desire.
Ready to explore the Dominican Republic further? Click the button below to learn more about this Caribbean destination: