2020 has been an unforgiving year. With travel plans and wedding parties falling by the wayside to COVID-19, international travel was ground to a jarring halt. Fast forward to Summer 2020, and while we might not have the Olympics to enjoy, we can celebrate the reopening of the Caribbean Islands to international travelers. Here are the exciting reopening dates and phases our favorite Caribbean Island destinations are promoting:
Antigua – June 4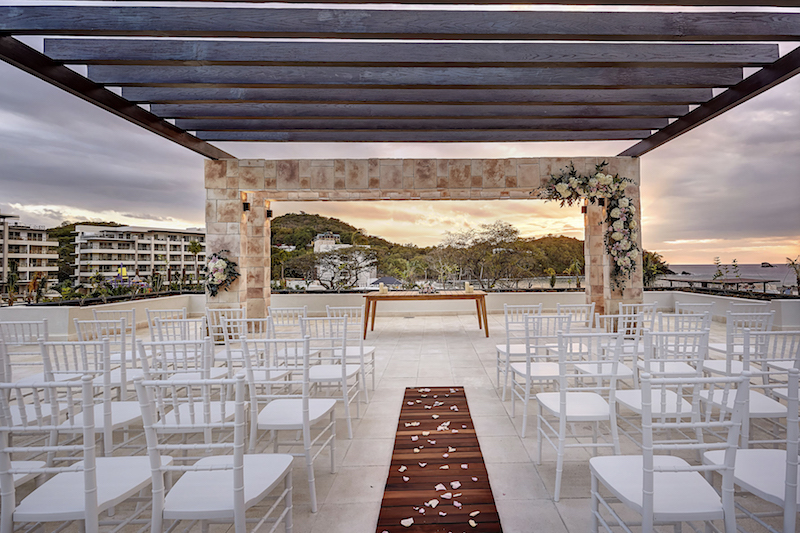 Royalton Antigua
In an exciting continuous development, the islands of Antigua and Barbuda recently reopened their borders, welcoming US and international flights on June 4. Operating in a delicately phased and controlled manner, Colin James, the CEO of the Antigua and Barbuda Tourism Authority worked closely with neighboring islands to nurture a cautious, yet progressive approach to invite travelers back to high-end resorts such as Royalton Antigua. The islands' Phase One protocols include the following:
Arriving passengers must complete a health declaration form and undergo screenings and thermal checks.
Guests must wear masks when they disembark, and those must be worn in all public areas.
All hotels and resorts must be certified by the Ministry of Health Wellness and the Environment before reopening, while satisfying all additional guidelines.
Aruba – July 10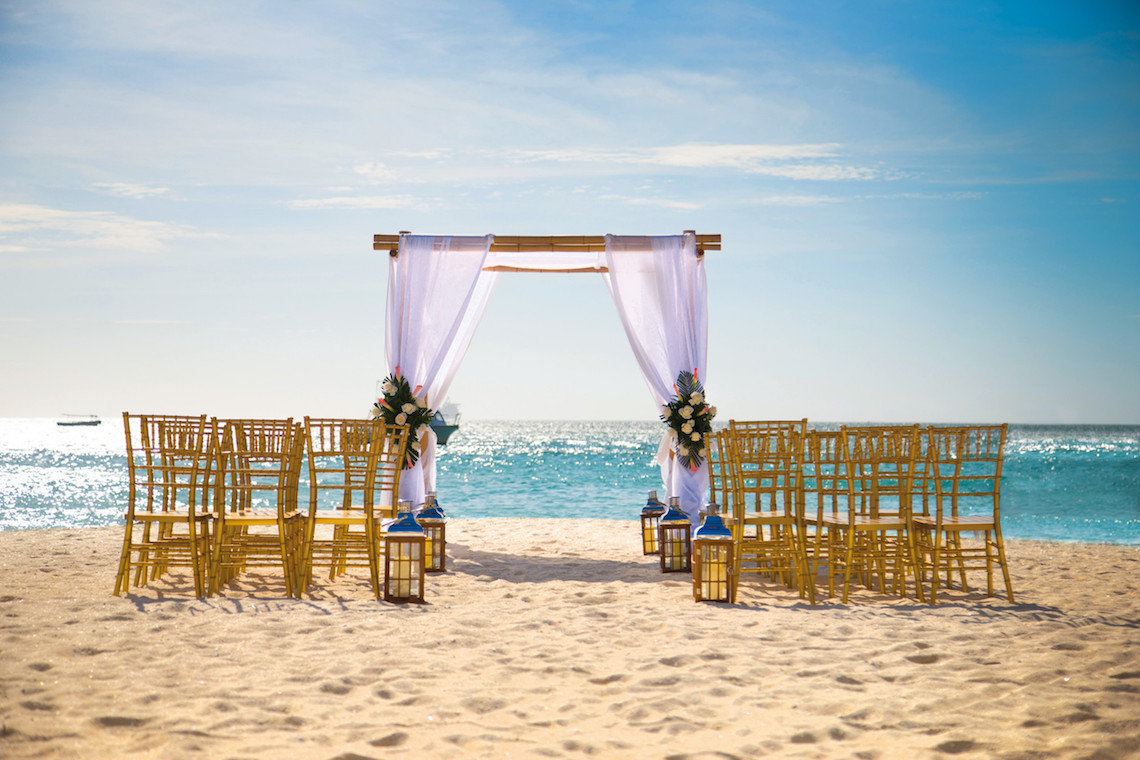 RIU Palace Aruba
On May 8th, the Aruban Government announced a tentative reopening date between June 15 and July 1; however, this Dutch Caribbean haven has since moved this goal to July 10. Despite this, five-star all-inclusive resorts such as RIU Palace Aruba and Divi Aruba will move forward with July 1 as their widely-anticipated reopening date, citing the "Clean Check Program," a collection of upgraded resort safety guidelines and practices following recommendations and guidelines from the CDC, WHO and the Aruba Ministry of Health's Gold Seal validation.
Bahamas – July 1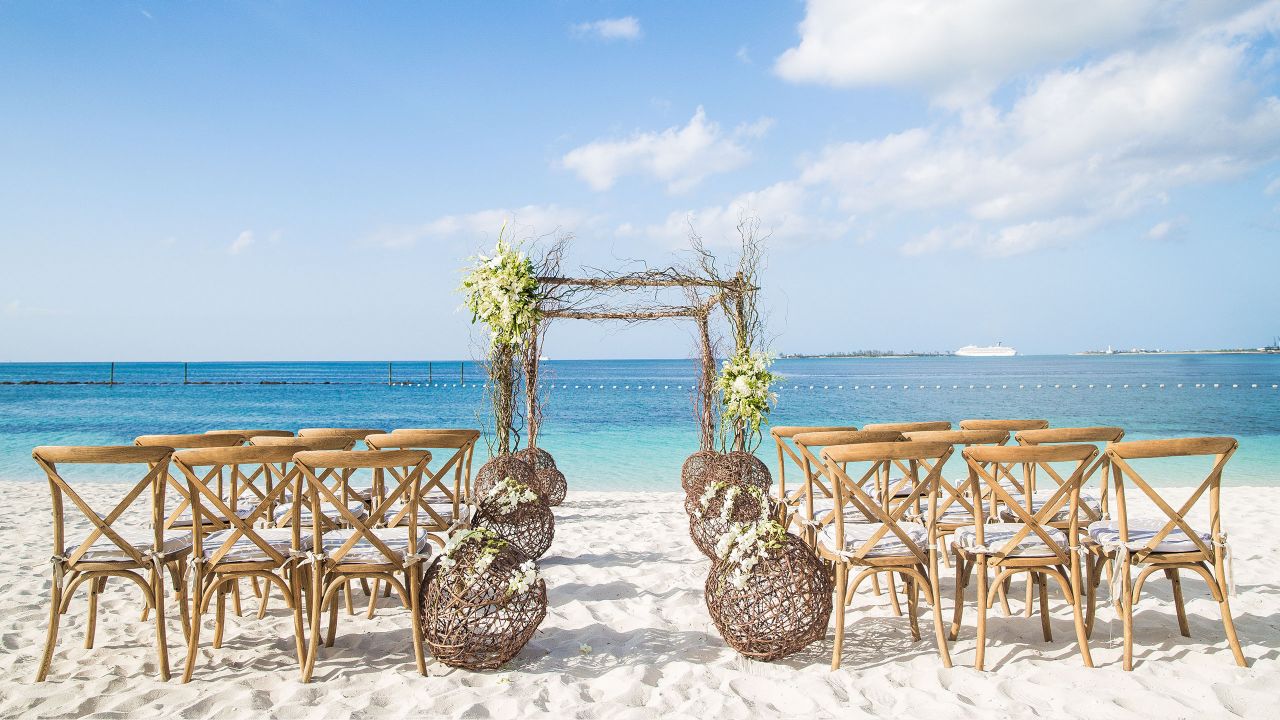 Grand Hyatt Baha Mar
With the Bahamas Ministry of Tourism and Aviation introducing the Tourism Readiness and Recovery Plan in a recent press conference, the island will resume international commercial travel on July 1. Implementing a strict phased approach, the Bahamas enabled boaters, yachts and private aviation to return to service on June 15 to test the new safety measures. If the experiment is successful, then the nation will push forward with reopening the borders to international and domestic air travel on July 1. Following suit, the following all-inclusive resorts are expected to reopen in the near future with updated safety protocols:
Curacao – June 15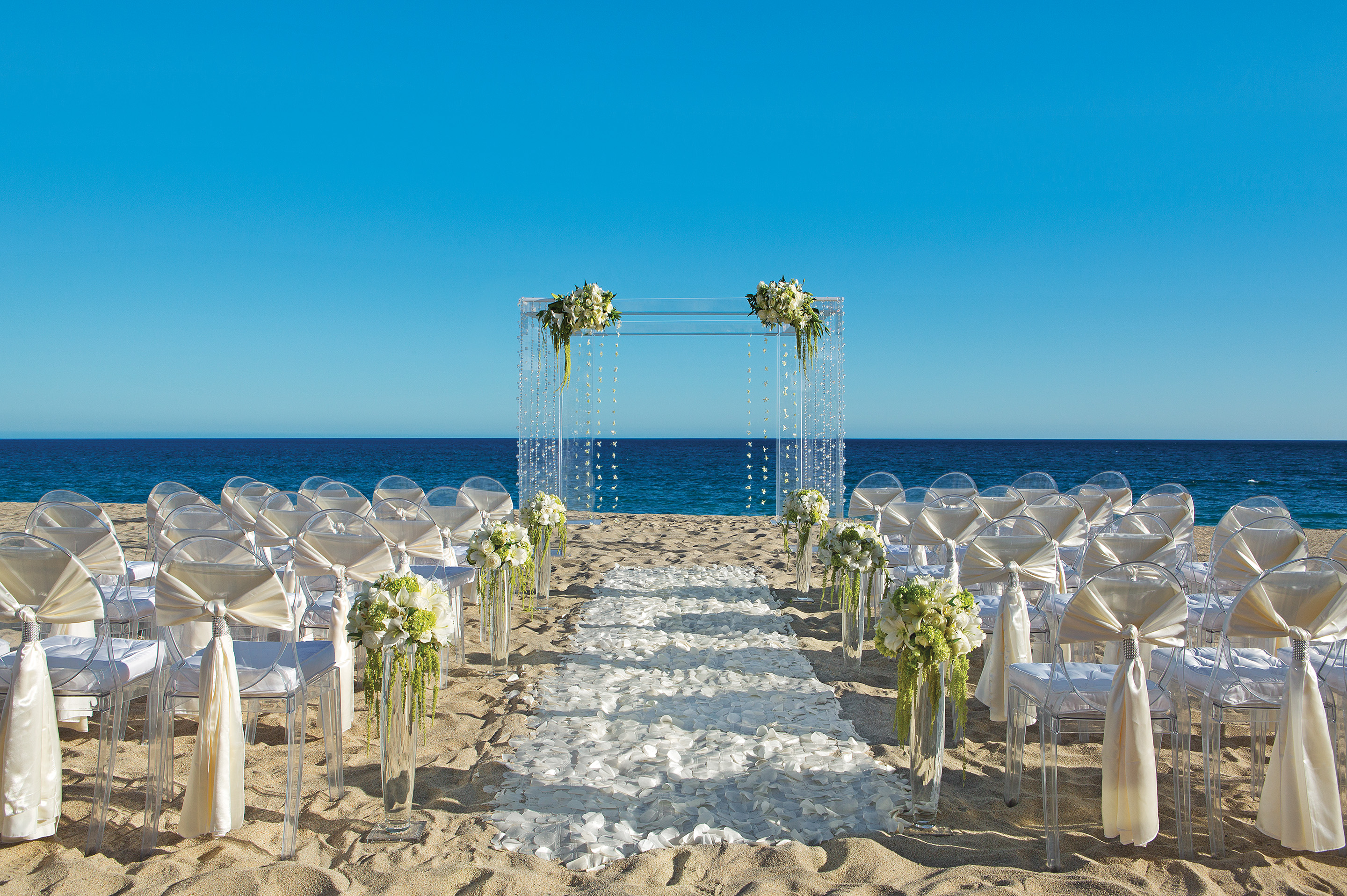 Dreams Curacao
Curacao has made exceptional strides since issuing its nationwide lockdown earlier this year. In a momentous step in the right direction, the Curacao Tourist Board shared that the island had lifted its lockdown, allowing citizens to return to restaurants, beaches, and other public spaces. This decision prompted the lifting of the country's travel ban on June 15 to all passengers traveling from Aruba and St. Martin. As disheartening as this sounds to US travelers, the decree actually enables resorts like Dreams Curacao and Renaissance Curacao to conduct full inspections and formulate proper preventive measures for all future guests. The brand-new Dreams Curacao is sure to be stunning, and opens later this year.
Puerto Rico – July 15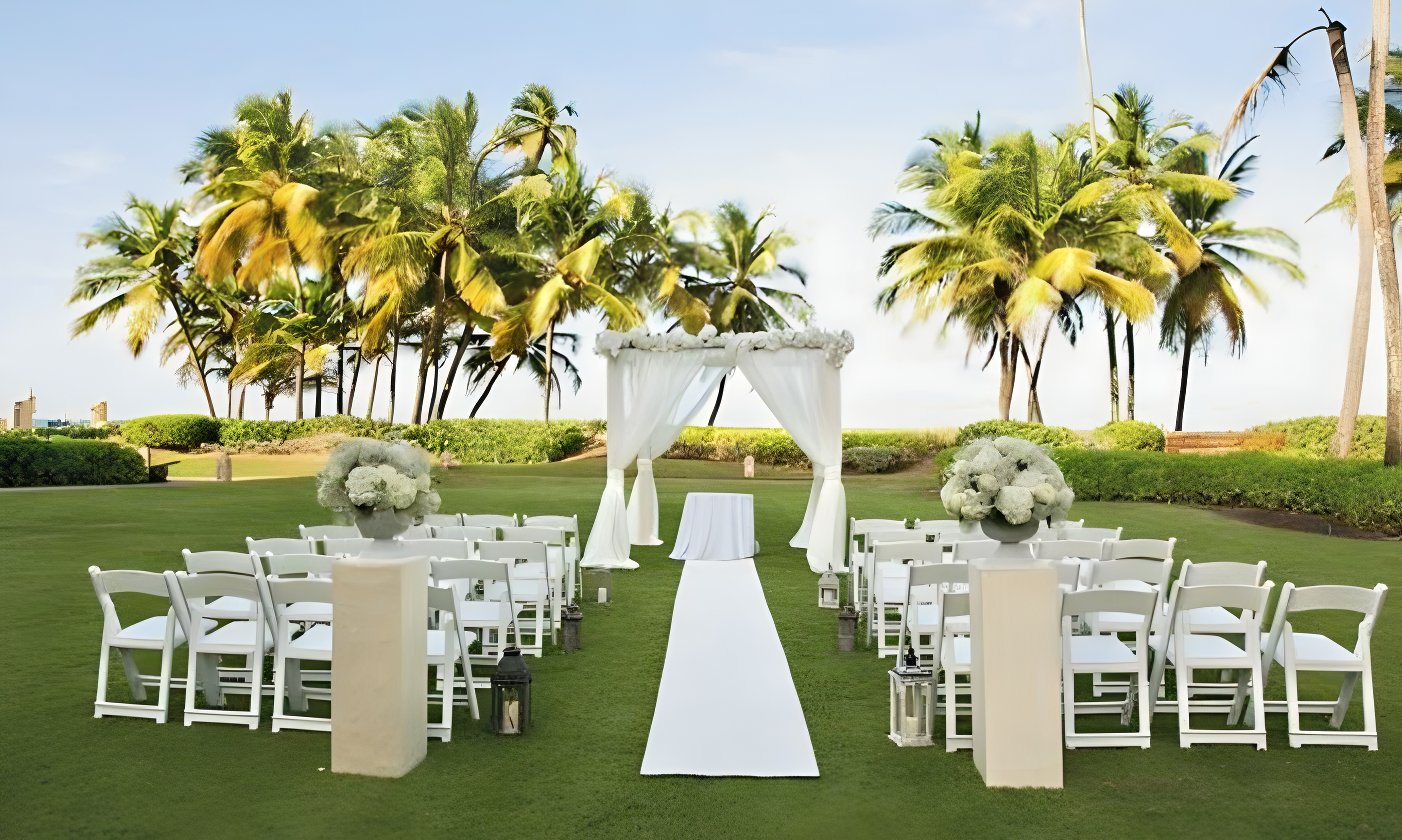 Wyndham Grand Rio Mar Beach
Tourism is already in full swing in Puerto Rico. Enacting a four-phase plan to reopen public beaches, golf courses, and local restaurants, Puerto Rico Governor Wanda Vazquez Garced announced that the sun-kissed will officially welcome back international travelers on July 15. In accordance with newly formed guidelines, properties such as the Sheraton Puerto Rico and Wyndham Grand Rio Mar Beach will enforce strict health protocols including the following:
All arriving passengers are subject to health screenings that will include COVID testing, and they may be asked to self-quarantine
Curfews are in place and restaurants have a maximum occupancy of 25 percent.
Face masks are strictly required in public.
Saint Lucia – June 4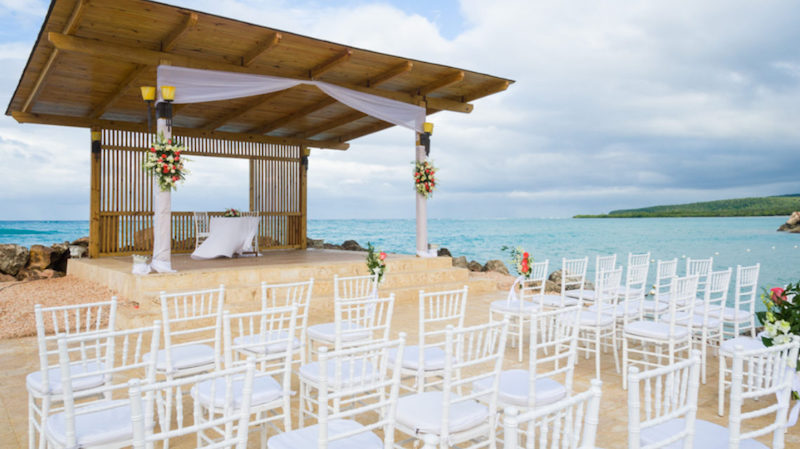 Royalton Saint Lucia
One of the most enchanting Caribbean destinations on our list also reopened on June 4, garnering a rigorously formed set of phases to safely reintroduce guests back to Saint Lucia. As part of a phased effort, all travelers venturing back to this magical tropical jewel, must adhere to and pass a series of crucial entry requirements. With a multitude of hotels, including Sandals Grande St. Lucian and Royalton Saint Lucia, preparing to reopen their doors to the public, here are a few entry guidelines that the Saint Lucian government urges guests to consider:
Proof of a negative test taken within 48 hours of boarding a flight.
Passport/visa where applicable valid for the duration of their stay.
All travelers must wear a face mask during the flight and at the Saint Lucia International Airport.
All travelers must continue the use of face masks on arrival in Saint Lucia.
All travelers will be subject to screening and temperature checks by port health authorities in Saint Lucia.
St. Martin – July 1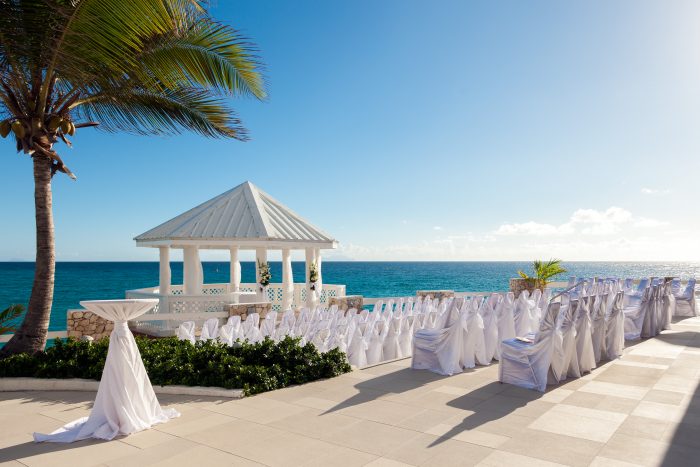 Sonesta Maho Beach
Since early May, the sovereign nations of Sint Maarten and St. Martin have slowly progressed back to pre-quarantine operations, leading the charge for all Caribbean Islands. Limiting a majority of their domestic travel to purely essential personnel, the Dutch and French governments are enforcing cautious protocols to prevent any potential spread of remaining COVID cases. In the weeks since beaches and business reopened to locals, there's no clear reopen date for international travel, however, the island hopes to welcome guests back in early to mid-July, with Secrets St. Martin and Sonesta Maho Beach following close by.
As challenging as 2020 continues to be, we can all find solace in the reopening of the Caribbean Islands. A crucial aspect to note, no matter how small, is the assurance that despite the uncertainty of some reopening dates, the Islands seem to be on a safe fast-track towards welcoming travelers back to their sun-laden shores.
Curious about which resorts you should consider as you plan your post-pandemic Caribbean Islands retreat? Follow the button below to view our partnered Caribbean Islands resorts: