It's time to start packing those bathing suits and cocktail outfits. As we progress towards July, more and more destinations and their accompanying resort chains are slowly preparing to reopen. While the world is craving its first travel opportunities since February, it's easy to avoid booking an all-inclusive resort experience. With large resorts accommodating thousands of guests year-round, there lies the question: what kind of safety measures are hotels taking in response to the pandemic? So let's find out what to expect from resorts during COVID-19:
Contactless Check-In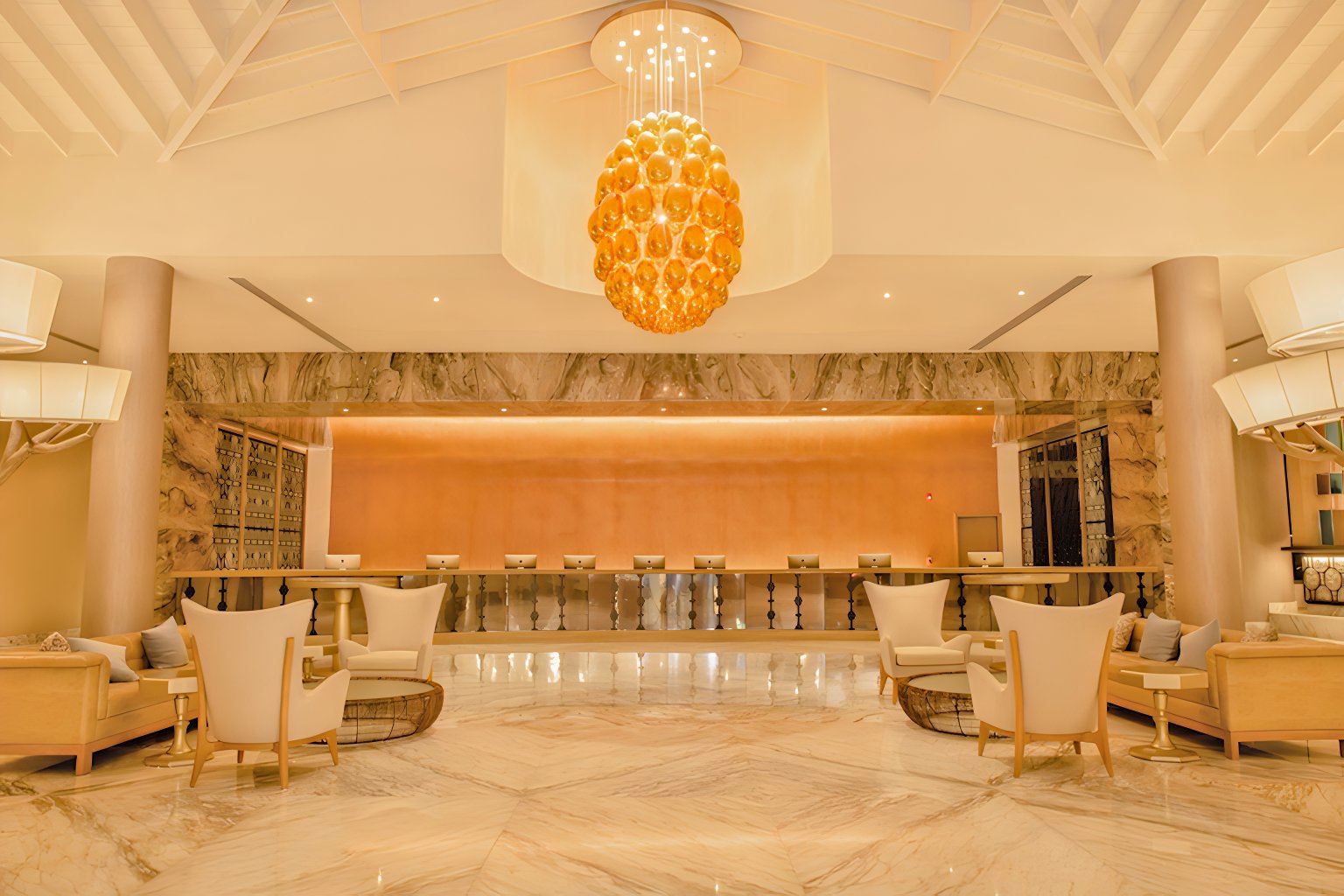 We all love the first moments of our serene vacation or wedding week. Pulling up to a grand motor lobby populated with tourists and hotel personnel decked out in chic uniforms, there's an excitement that fills the air as you begin your getaway. As COVID has swept through our favorite destinations, resort chains are implementing countless check-in procedures to safely welcome guests while maintaining an impeccable level of professionalism.
Garnering the same punctual service, hotel staff will assist with your luggage and registration via social distancing and professional-grade masks and gloves. At some resorts, your luggage will go through disinfection processes before being sent to your room.
Room Cleanliness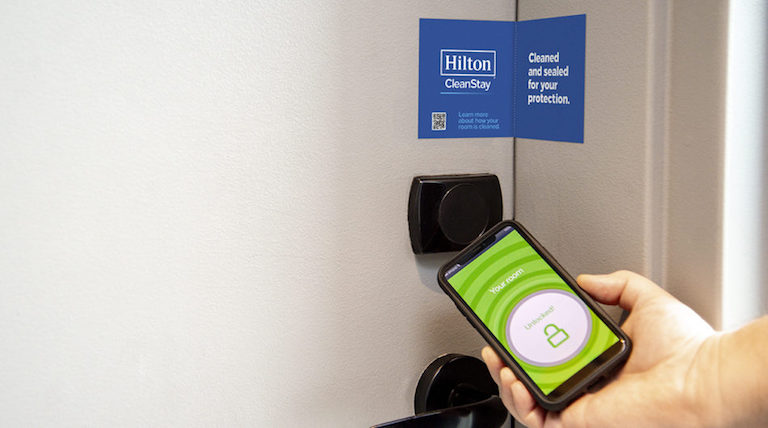 Upon completion of a thorough yet safe contactless check-in process, you'll be directed to your luxurious palace, complete with updated amenities and crucial safety measures. Perhaps one of the most innovative solutions, Playa Hotels & Resorts have partnered with RB, which makes Lysol and Dettol, to introduce digital locks and sealed doors to all accommodations.
Utilizing a readily accessible mobile app, guests can scan electronic sensors that'll eliminate the health risks of plastic cards. But that's not all. Contributing to updated intricate cleanliness routines, new travelers will also be greeted with a door seal indicating that they are the first people to enter the room since its previous disinfection. You can expect similar cleaning measures at any resort brand you choose for the foreseeable future.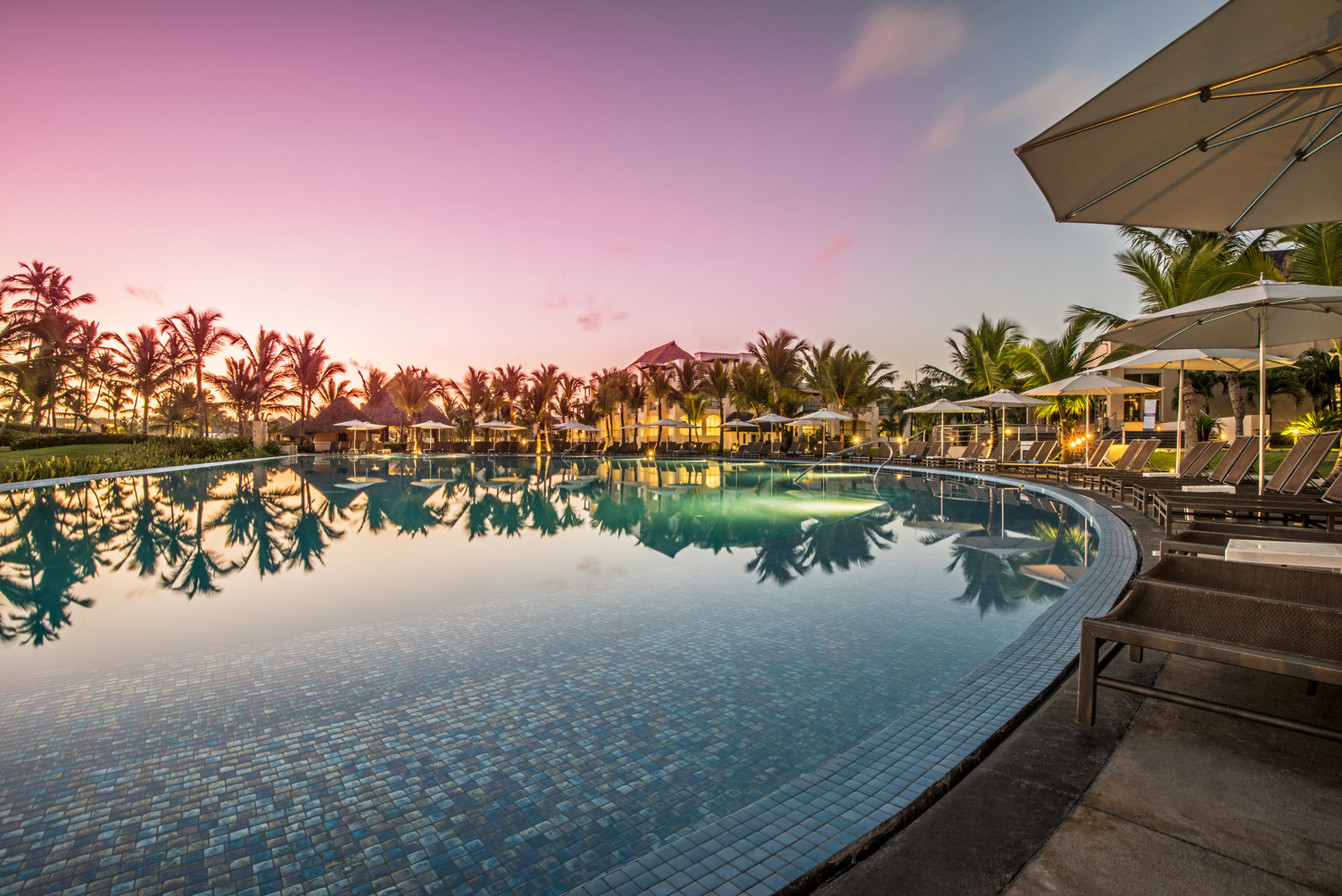 It's scary to think about interacting with other guests while at large resorts. From communal infinity pools to intimate spa facilities, it might seem impossible to practice social distancing. Fortunately, many resorts during this hiatus have developed detailed strategies to encourage better hygiene. With staff members trained to maintain proper distancing between travel groups, properties such as
AIC Resorts
have installed the following resources for guests to utilize:
Antibacterial hand-sanitizing stations will be placed throughout all areas of the hotel, with additional signage throughout back-of-house.
An onsite 24/7 doctor to provide medical assistance as needed.
Funiture placement throughout the area that promotes healthy interaction.
Food and Beverage Handling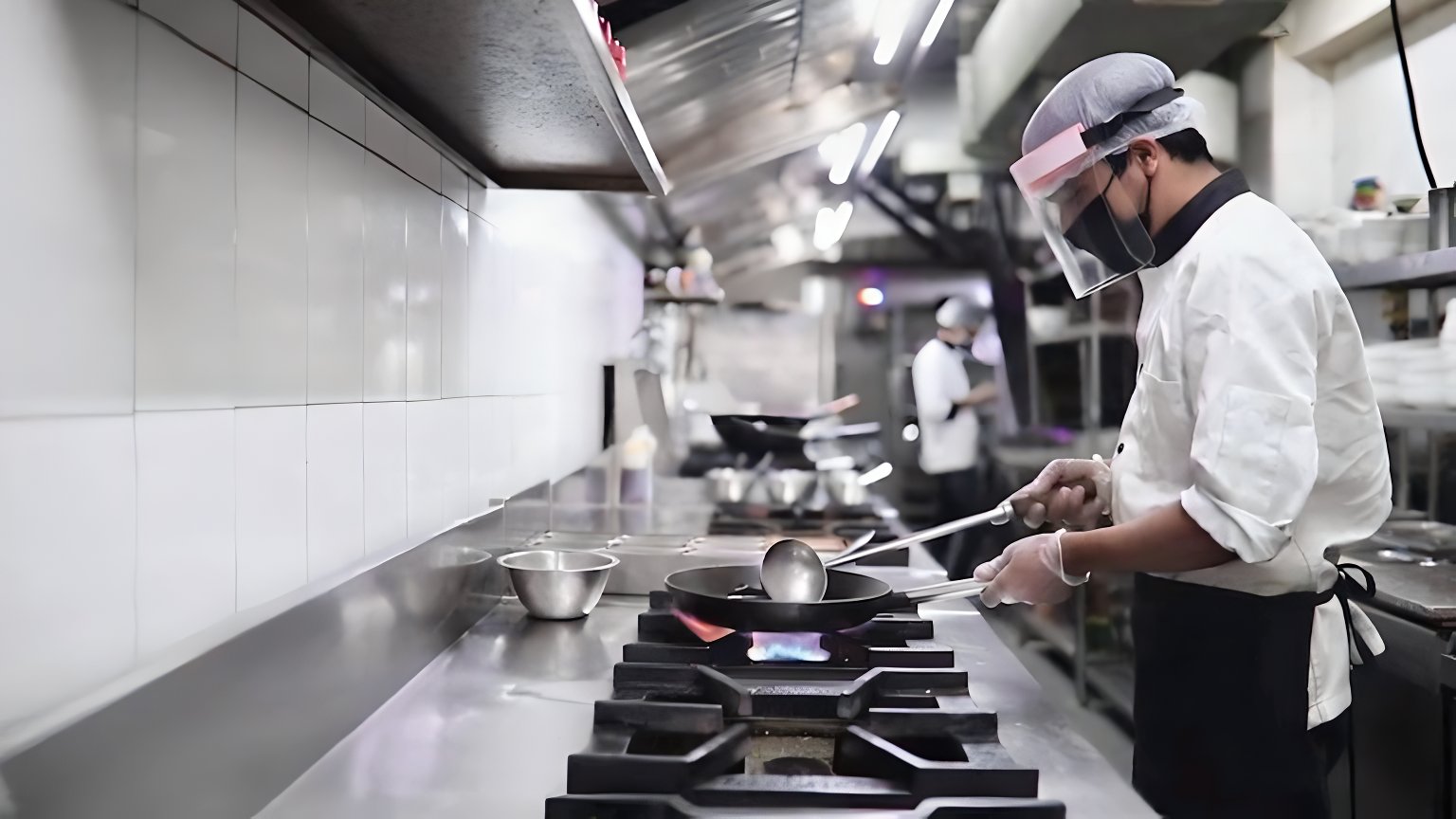 As we begin to ease ourselves back into resort life, the question might be posed: should we trust the food and beverage services? Short answer: yes. All resort brands have implemented or enhanced food handling regulations for future travelers.. Implementing elevated food and beverage protocols, a plethora of hotel chains will continue to offer fine dining options, with a possibly safer sense of cleanliness. Let's take a closer look at these new measures as we review
Majestic Resorts'
response:
Show cooking behind plexiglass protection in the main buffets with plate service only.
Distance seating of 6 feet (2 m).
Closed-door room service experience using the room service box or placed in front of the door.
Sterilized dinnerware, furniture, and changing of all tablecloths after each use.
Post-pandemic travel can require extra coordination. But it's important to realize that many of your favorite properties and locations are now fully equipped to deliver a safer getaway for you and your guests. With more travelers returning to Mexico and the Caribbean, resort chains will continue to improve their safety measures as we progress into our new normal for travel.
Want to learn more about how resorts are changing to handle the pandemic? Follow the button below and review our new Resort and Safety Measures Guide, complete with expanded protocols from our most popular partnered resorts: