The Holiday Season is also nicknamed "Engagement Season" in the wedding industry, as around this time of year more and more couples are saying yes to the ring. Perhaps it's being around family and friends, or the festive spirits people are already in, but many couples look to extend this time of joy by getting engaged. Once the holiday cheer has subsided there's much to do to plan your wedding, especially if you'd like to have it within the new calendar year. So with that, we've created a list of reasonable resolutions that newly engaged couples can stick to throughout 2019.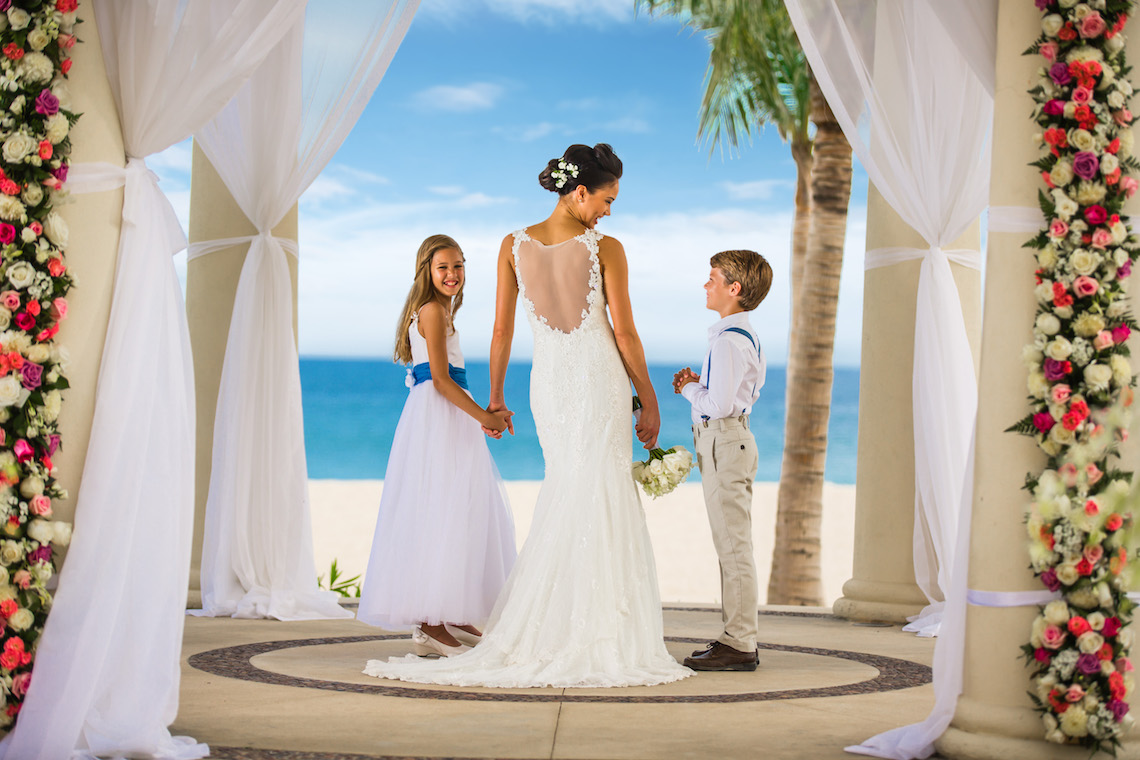 Create A Budget
The first thing any couple should do is create a budget for their wedding. How much can you afford to spend on your wedding? Do you already have savings together? Will there be anyone else that will help finance portions of your wedding? Luckily with destination weddings, it's easy to get an upfront estimate. In fact, you can use our wedding calculator to get an estimate right now!
When creating a budget, you should also figure out an estimate for what you expect guests to spend in order to attend your celebration. Figure out a realistic cost per night for rooming, and use your travel agent to gain some initial estimates for travel costs. Of course, flight rates fluctuate greatly throughout a year, but a good rule of thumb is that flights will be their cheapest with 6+ months in advance.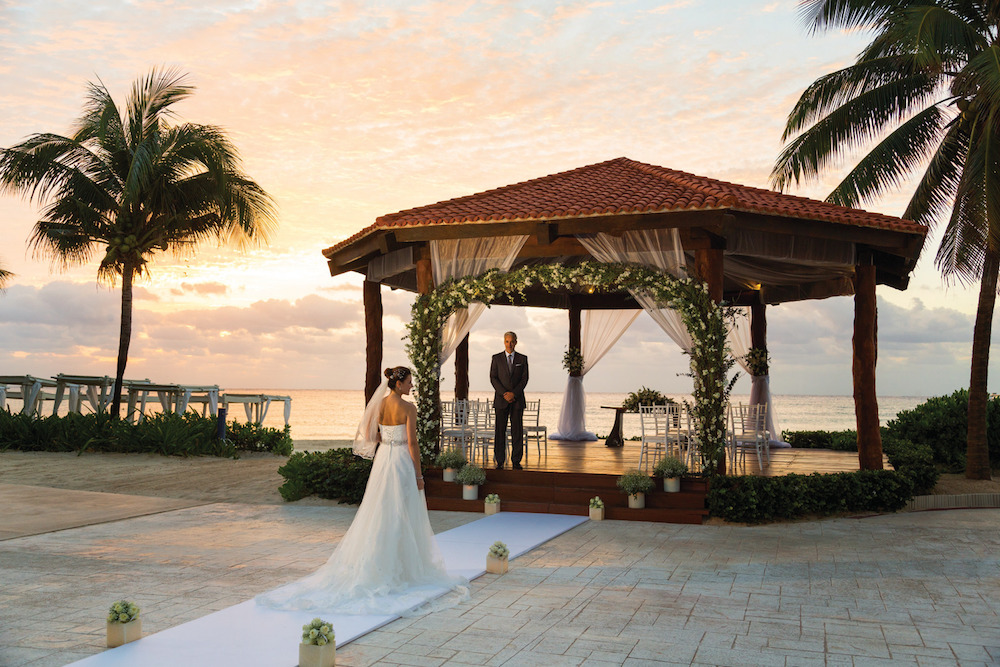 Narrow Down Your Guestlist
Now that you've made the big announcement and cousins, friends and maybe even strangers are coming out of the woodwork to congratulate you, it's a great time to figure out your guest list. If you envision a small and intimate ceremony, stick to your guts and create a list of only your closest loved ones. Even with larger destination weddings, the guest list is typically much smaller then it would be if you hosted your wedding stateside.
Many couples find that creating the guest list for a destination wedding has its pros and cons. On one hand, you can invite more people, as there is much less obligation to attend a destination wedding. There is more leniency for a guest to decline the invite knowing that it doesn't fall within their budgets or abilities. On the other hand, if more guests attend then you expected, you could have a higher final price tag in order to pay for their seats, drinks, and food if your guest list is above the predetermined number of guests built into your wedding package. You can learn more about wedding packages in our useful resource here.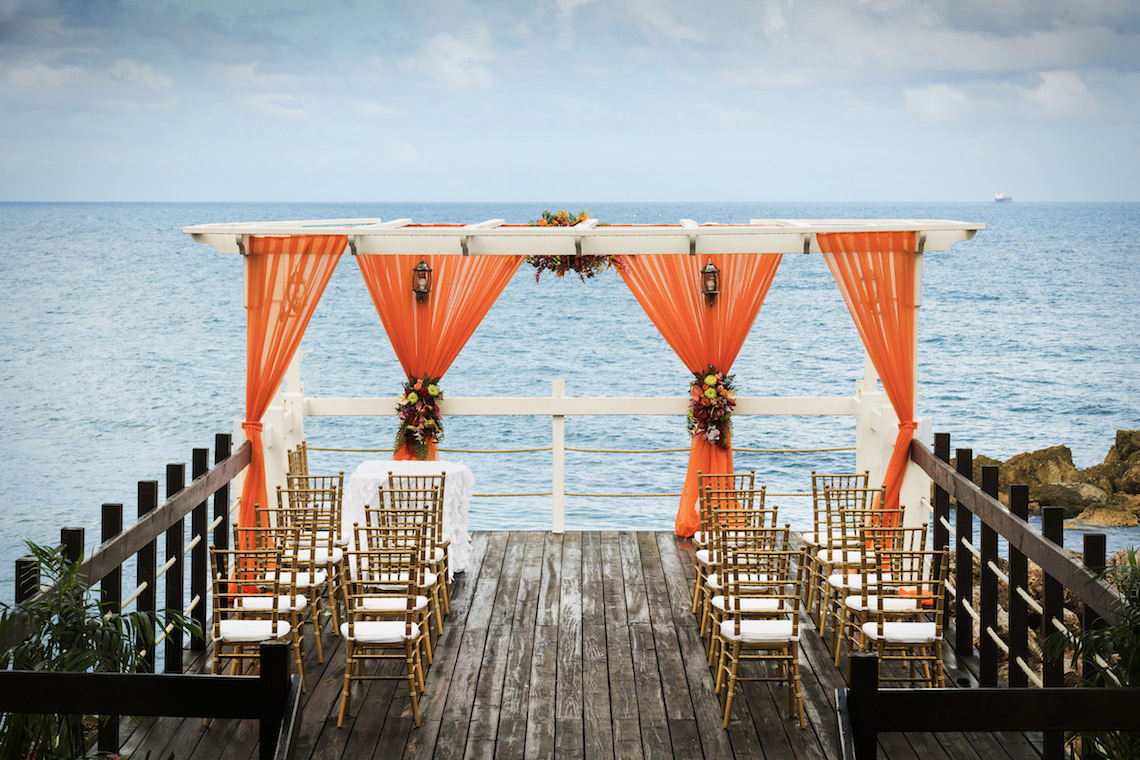 If you want this overwater deck venue, you're going to have to narrow down your guestlist.
Rely on Your Destination and Not Your Decoration
All too often we've had couples tell us that they wish they had spent less time planning their decor, and spent less money too, as a huge perk of hosting a destination wedding is that you already have a gorgeous venue. You may find guests won't even notice the expensive floral arrangements you purchased when they're competing with the beautiful ocean in the background. If you need some inspiration take a look at our extensive wedding venue galleries, by location or by type.
So a good resolution might be to focus on your ceremony venue more than your decoration. Our all-inclusive resorts have stepped up their game and the number of stunning venues available these days are awe-inspiring. There are secluded caverns at Hotel Xcaret, a secret garden at Dreams Tulum, and a collection of modern rooftop terraces available at several of the Royalton Luxury Resorts.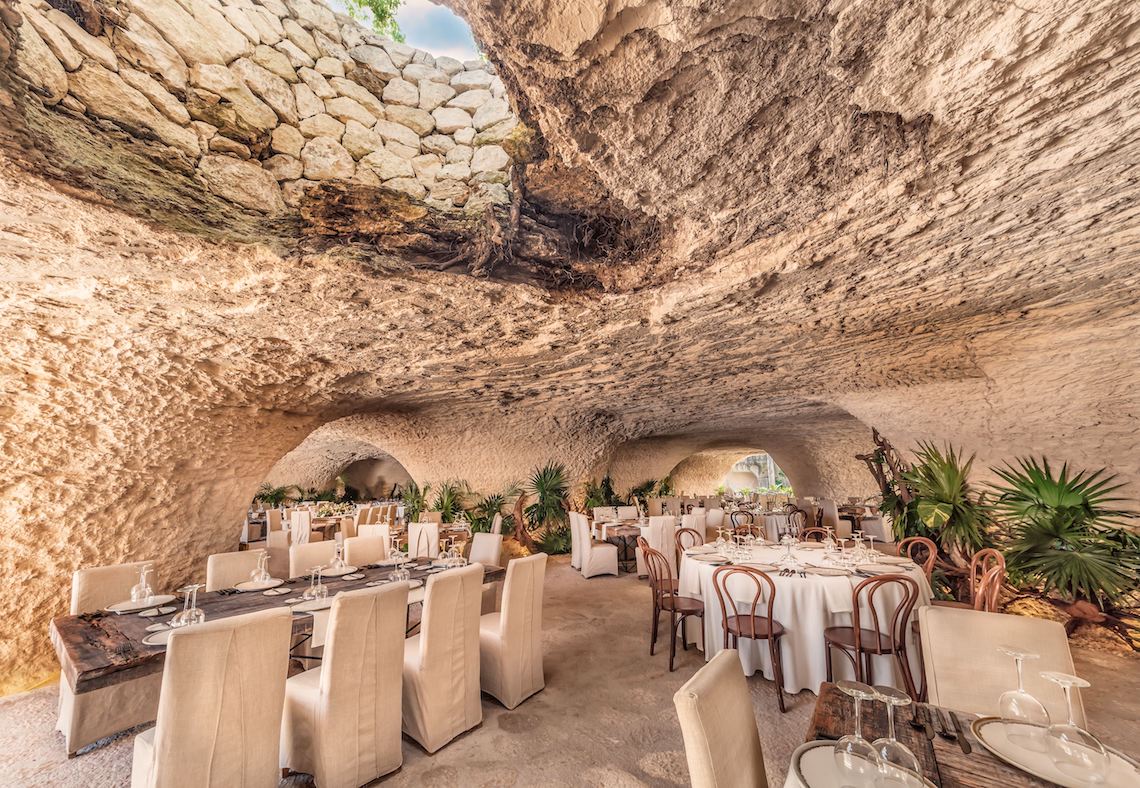 Hotel Xcaret
Have Your Wedding Your Way
You may not think you need the reminder, but really, you do. Your wedding is about cementing your love with your partner, and some couples lose track of that during planning. Make sure your destination wedding fits your vision as a couple, and work on that vision from the initial planning stages. Make sure the choices you're making are what you want, and that the feedback you're receiving from others is helpful, not negative or overtly persuasive.
Choose the ceremony venue that speaks to you as a couple. If you want an adults-only resort or ceremony, don't feel guilty, it's your big day after all. Besides, it's easier to coordinate then you might imagine. Some resorts offer adults-only sections and venues for your wedding, while other parts of the resort can still host families and even provide babysitting services during your ceremony and reception.
You should also consider your style as a couple, and make sure you're both happy with the decor and wedding attire choices. Take both of your aesthetics into consideration and sprinkle bits of them throughout the wedding so you're both equally satisfied. There's plenty of ways to do this; from signature cocktails and table settings to the soundtrack for your reception.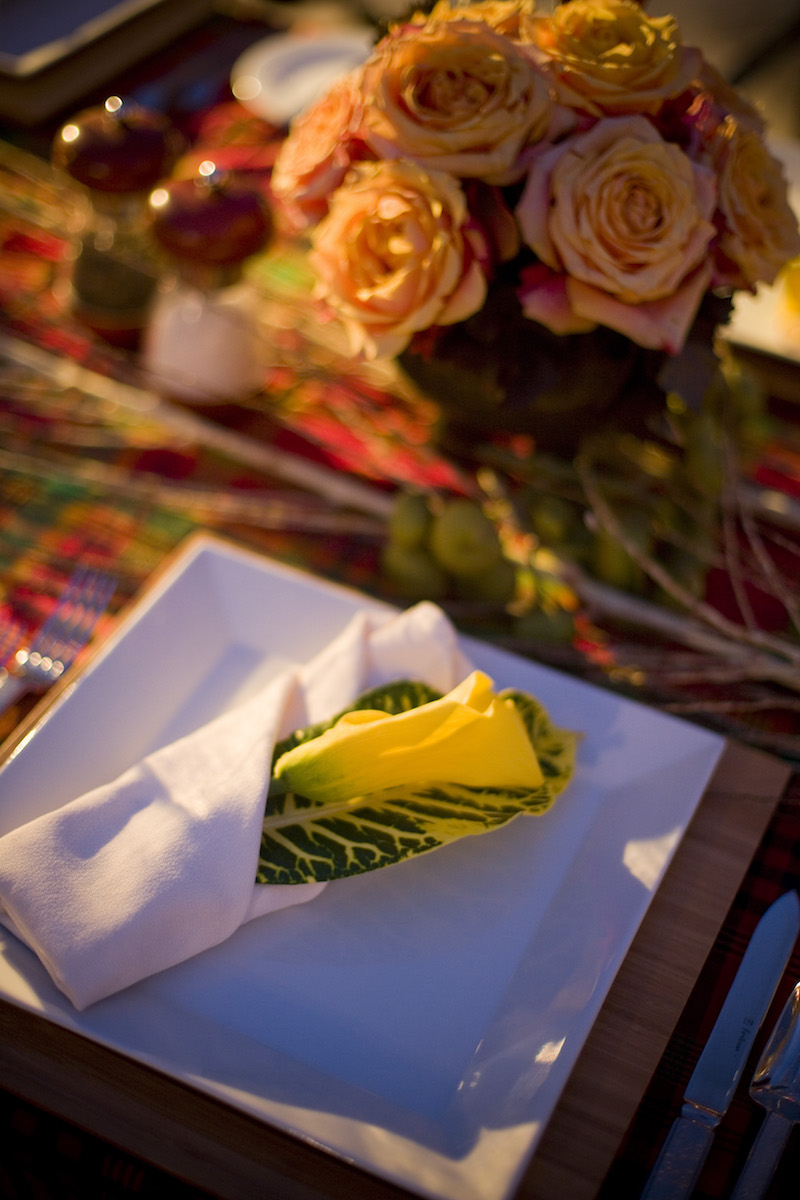 Ready to turn your resolutions into reality? Contact an agent today to learn more. And if you wanted to know what our New Years Resolution is, it's to continue providing FREE 100% complimentary services from now until forever!