An intimate destination wedding in a breathtaking setting can be a magical experience. The diverse islands of the Caribbean offer a variety of small resorts in remote locations, where you'll be treated to unique scenery and personalized attention. You can also find some incredible spots for your wedding ceremony. Here are some of our favorite wedding ceremony venues at Caribbean resorts.
Marigot Bay Resort and Marina
Alexandria Garden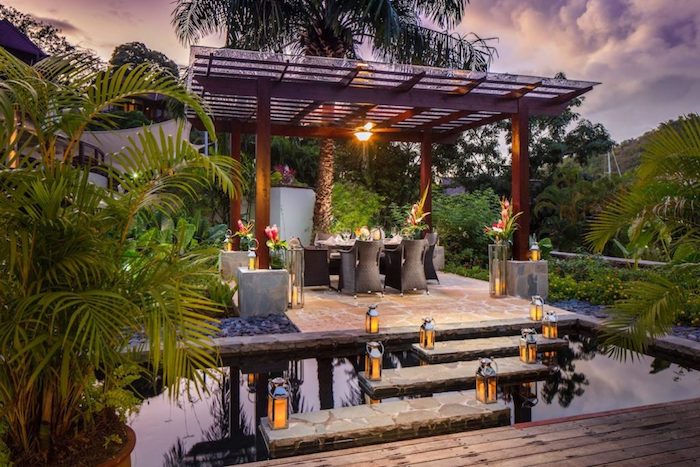 Marigot Bay Resort and Marina
The island of St. Lucia offers a stunning landscape for a destination wedding, and the layout of the Marigot Bay Resort and Marina allows you to enjoy the scenery in style. The resort's attractive villas are set against a gorgeous backdrop of mountains and a spectacular marina. Photo opportunities abound in this nautical setting, and the high level of luxury you'll experience here more than justifies the price point. A truly enchanting wedding ceremony can be held in the Alexandria Garden, where you'll find a secluded pergola surrounded by serene pools and colorful plant life. Other options include a ceremony on the sea in a privately chartered yacht!
Sonesta Ocean Point
Garden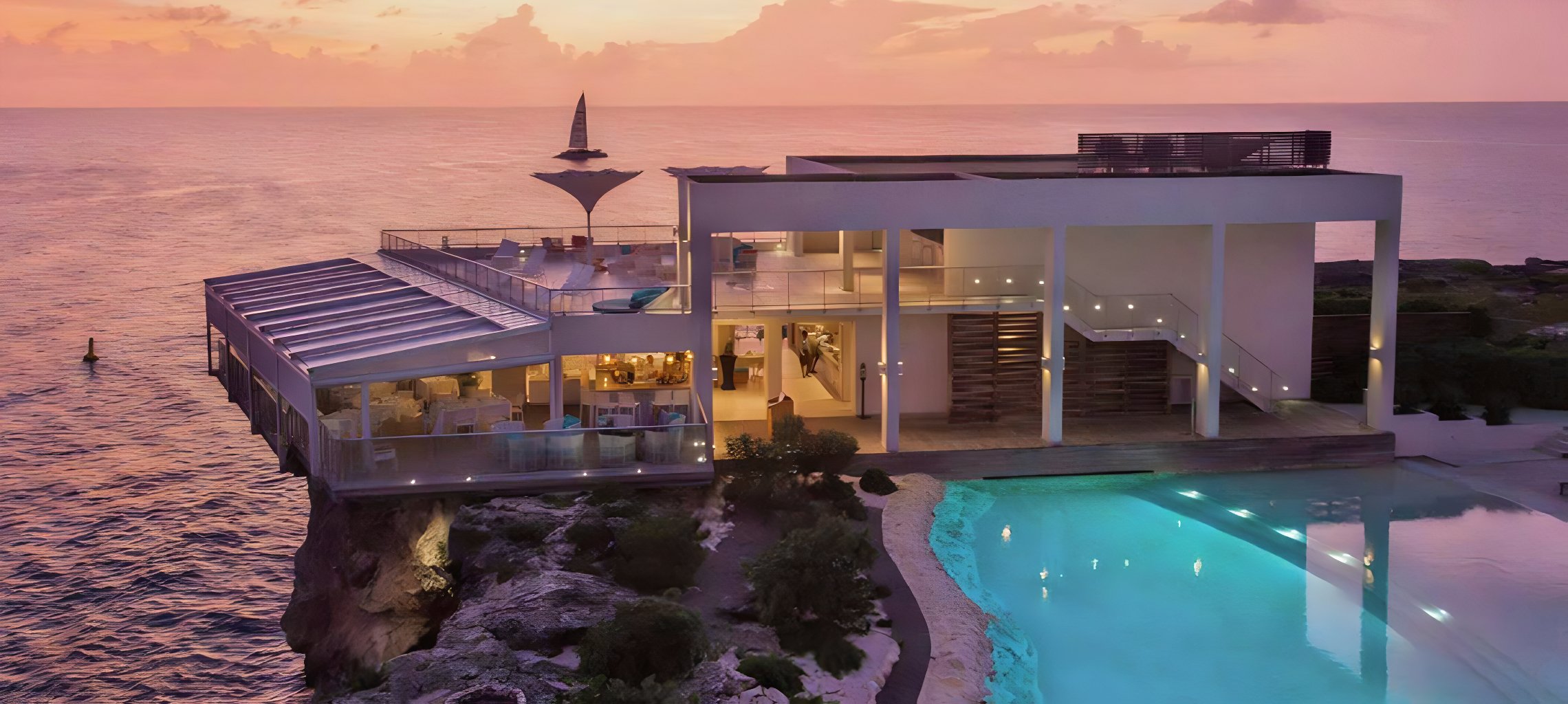 Sonesta Ocean Point
In the heart of one of St. Martin's lively entertainment hubs, Sonesta Ocean Point is a sophisticated adults-only resort with direct access to the lovely Maho Beach. Here you'll find spacious suites with delicious views, stylish modern decor, and a unique cliffside pool. This property has many delightful wedding venues for Caribbean resorts, but we think that the garden venue is especially charming (seen slightly to the right in the image above). Overlooking the sea, this elegant setup on a stately green lawn surrounded by hedges and a rustic stone wall is reminiscent of an English garden, but with a tropical twist.
Ocean Two
Panorama Roof Deck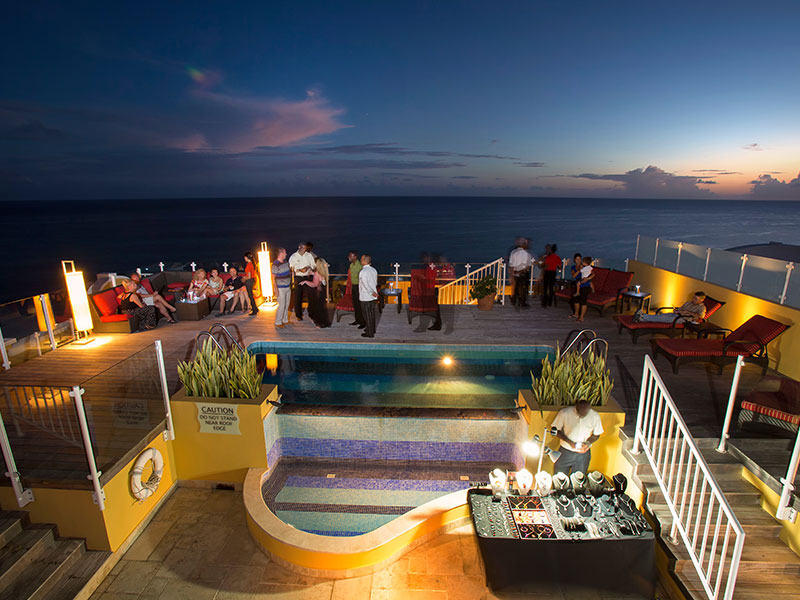 Ocean Two
When you consider wedding venues at Caribbean resorts, you will want to capitalize on the ocean views for sure. The traditional saying "something old, something new" is especially relevant when talking about destination weddings at the Ocean Two resort in Barbados. Amid the island's historic sites, you'll find the Ocean Two is a notably chic spot. With a stylish lagoon-style pool and easy access to the famously beautiful Dover beach, this resort tends to draw in a lot of young couples, but families with kids are always welcome. Among other cutting-edge features, this resort offers a wedding ceremony venue 8 stories high: the Panorama Roof Deck gives you an unparalleled view of the south coast of Barbados.
Royalton Saint Lucia/The Hideaway
SkyTerrace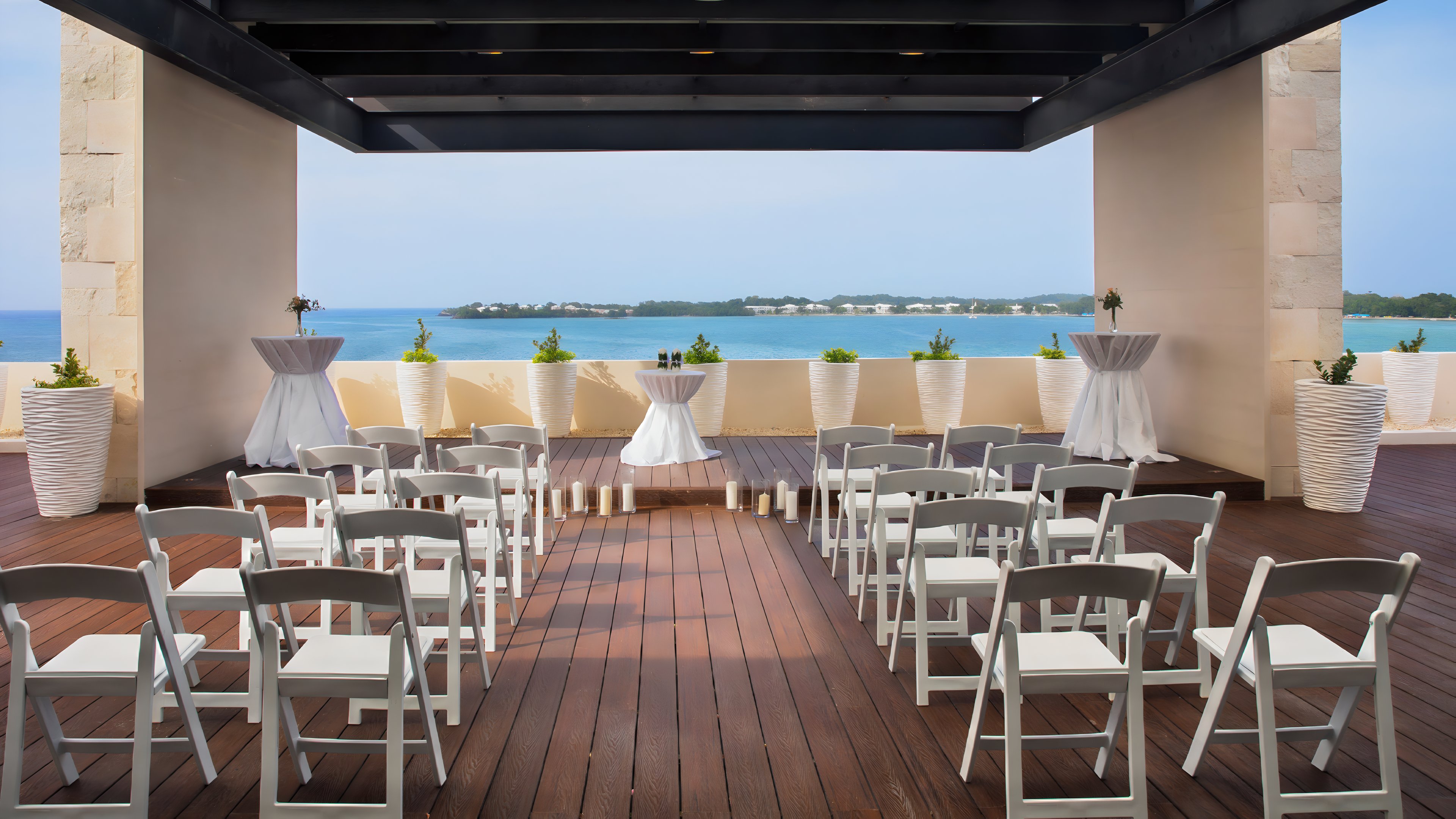 The Sky Terrace at Royalton Saint Lucia
When it comes to wedding venues at Caribbean resorts, weddings often have a mixture of guests who want family-friendly or adults-only options. Within the lively Royalton Saint Lucia lies a delightful option: the adults-only Hideaway. With convenient access to the facilities of its larger sister resort, the Hideaway at the Royalton Saint Lucia is an indulgent resort and lets you enjoy the magnificent island landscape while creating a secluded atmosphere for the ultimate romantic experience. Consider a wedding ceremony on the Sky Terrace, which its majestic view of the horizon, sure to be unforgettable.
Bolongo Beach
Beach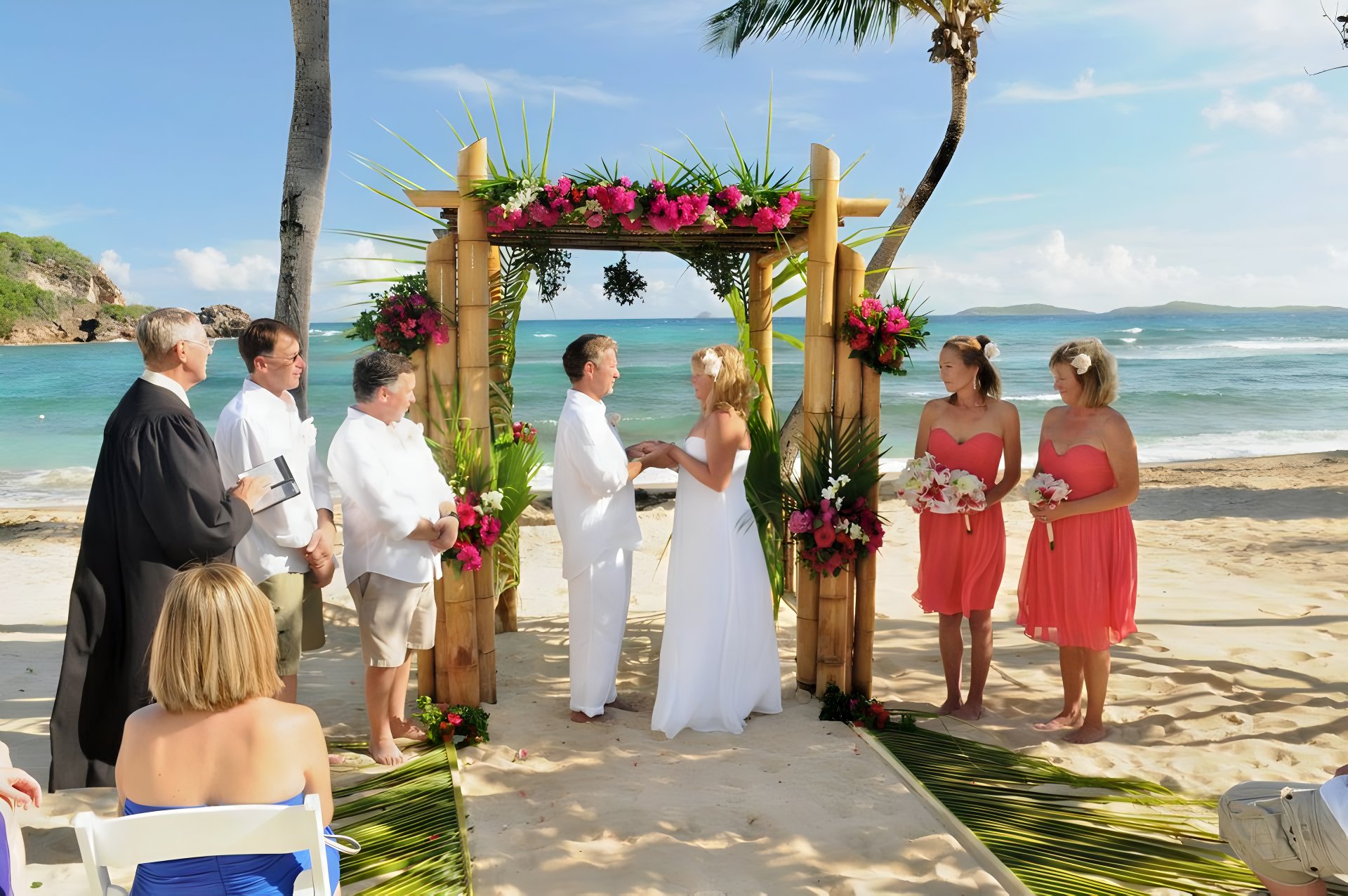 Bolongo Beach
The small island of St. Thomas is known for its picturesque beaches, and if you're planning an intimate ceremony by the shore, you'll want to check out the Bolongo Beach resort. This exclusive getaway occupies its own private cove enclosed by tropical hillsides and towering palms. The cheerful decor and peaceful atmosphere make the resort a perfect fit for couples and families alike. The highlight of your destination wedding at the Bolongo Beach resort will obviously be the beachfront ceremony.
Want to see more of our wedding venues at Caribbean Resorts? Click the button below: