The diversely majestic landscape of Jamaica is known for luxurious white sand beaches, verdant foliage and breathtaking mountains. To choose Jamaica for your destination wedding is to choose a rich cultural experience in a beautiful setting that's quite unlike any other. To help you get the most out of this extraordinary location, here are some unique resorts in Jamaica for Destination Weddings.
Sunset at the Palms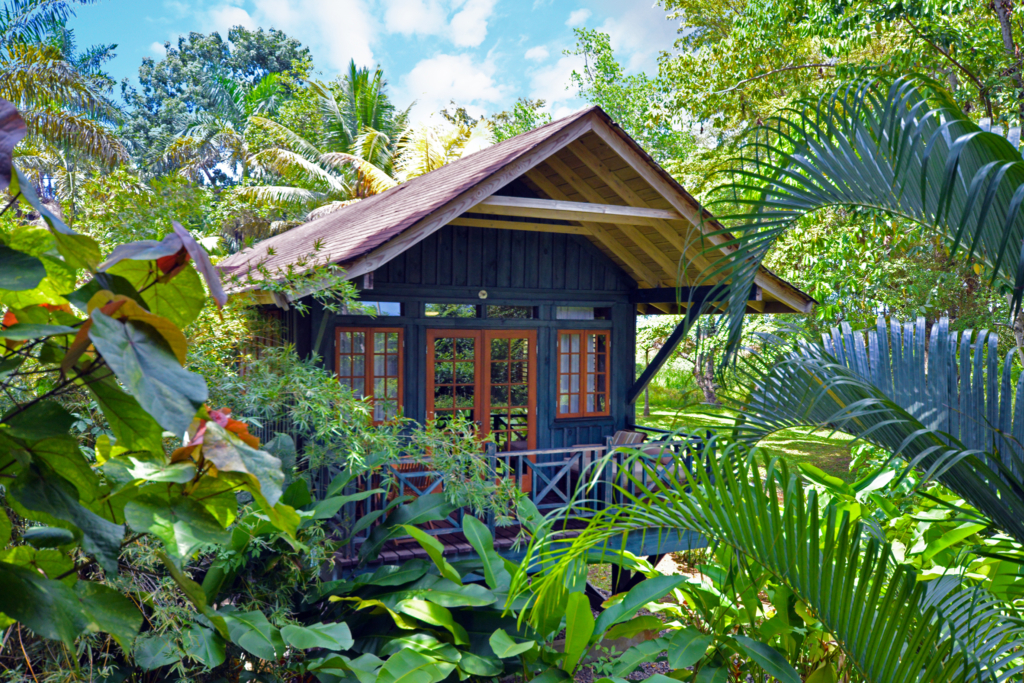 Sunset at the Palms
True serenity awaits you in Negril at the adults-only Sunset at the Palms resort. This intimate romantic getaway offers personalized attention and customized wedding options in a secluded location on Bloody Bay. The most noteworthy feature of this boutique resort is its tree-house style accommodations. Raised from the ground and surrounded by lush flora, these rooms and suites offer a taste of jungle living without forgoing luxury. Unforgettable wedding venues include a tropical garden, a palm-enclosed gazebo, and, of course, a gorgeous beach.
Jewel Runaway Bay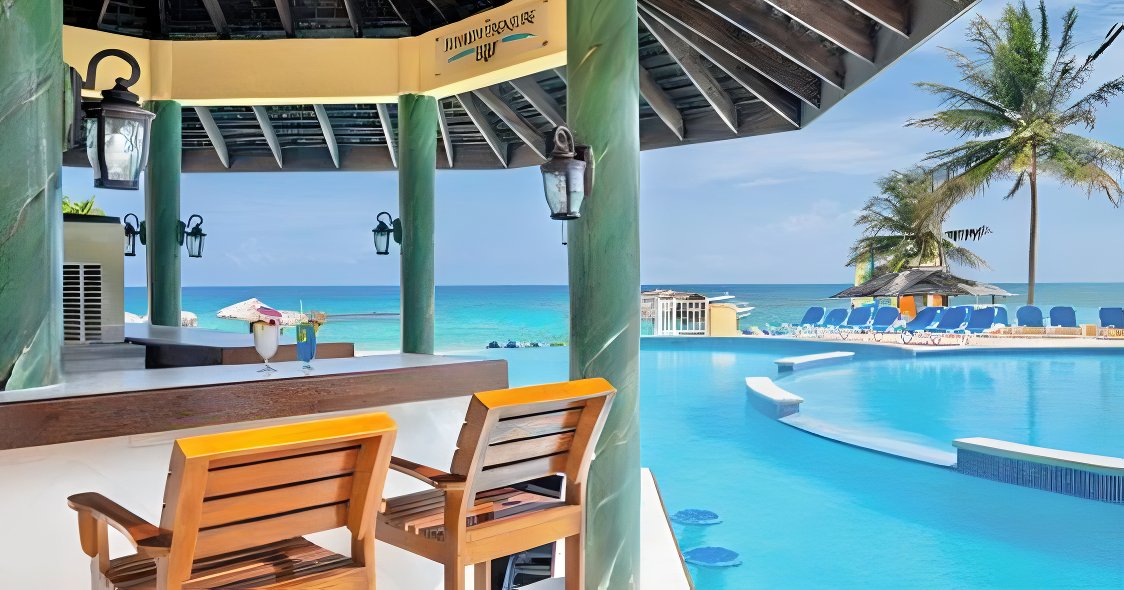 Jewel Runaway Bay
If you're looking for a destination wedding location that's family friendly with a fun atmosphere, look no further than the Jewel Runaway Bay in Ocho Rios. A beachfront wonderland for guests of all ages, this resort features an expansive waterpark, weekly bonfires, and a laser tag facility. Outdoor dining options include a fire-oven pizzeria serving custom pies and a Japanese restaurant where masterful chefs provide the entertainment as well as the meal. When you want a break from the excitement, you can find plenty of quiet hideaways, as well as one of the most romantic wedding venues in the area: a tiny open-air chapel on the beach surrounded by serene vegetation.
Couples Tower Isle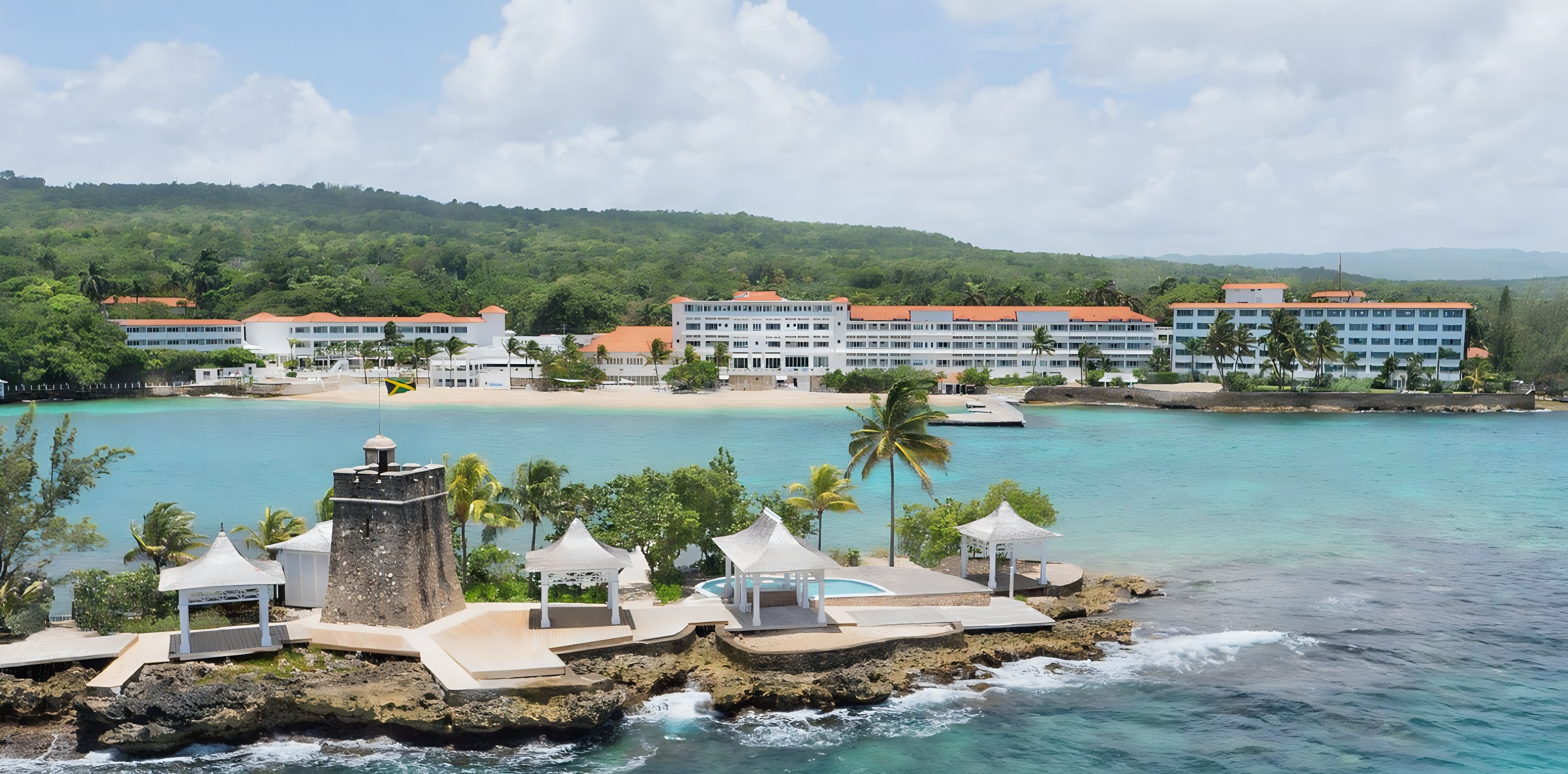 Couples Tower Isle
The Couples Tower Isle in Ocho Rios was one of the first resorts in Jamaica, gaining fame in the 1950's as a favorite vacation spot for Hollywood's elite. Though it has since been renovated, it retains its old-fashioned charm. This sophisticated, adults-only resort is geared toward couples, which makes it a prime location for a destination wedding. Named for its unparalleled view of the charming Tower Isle, the resort frequently hosts wedding ceremonies on the island.
Zoetry Montego Bay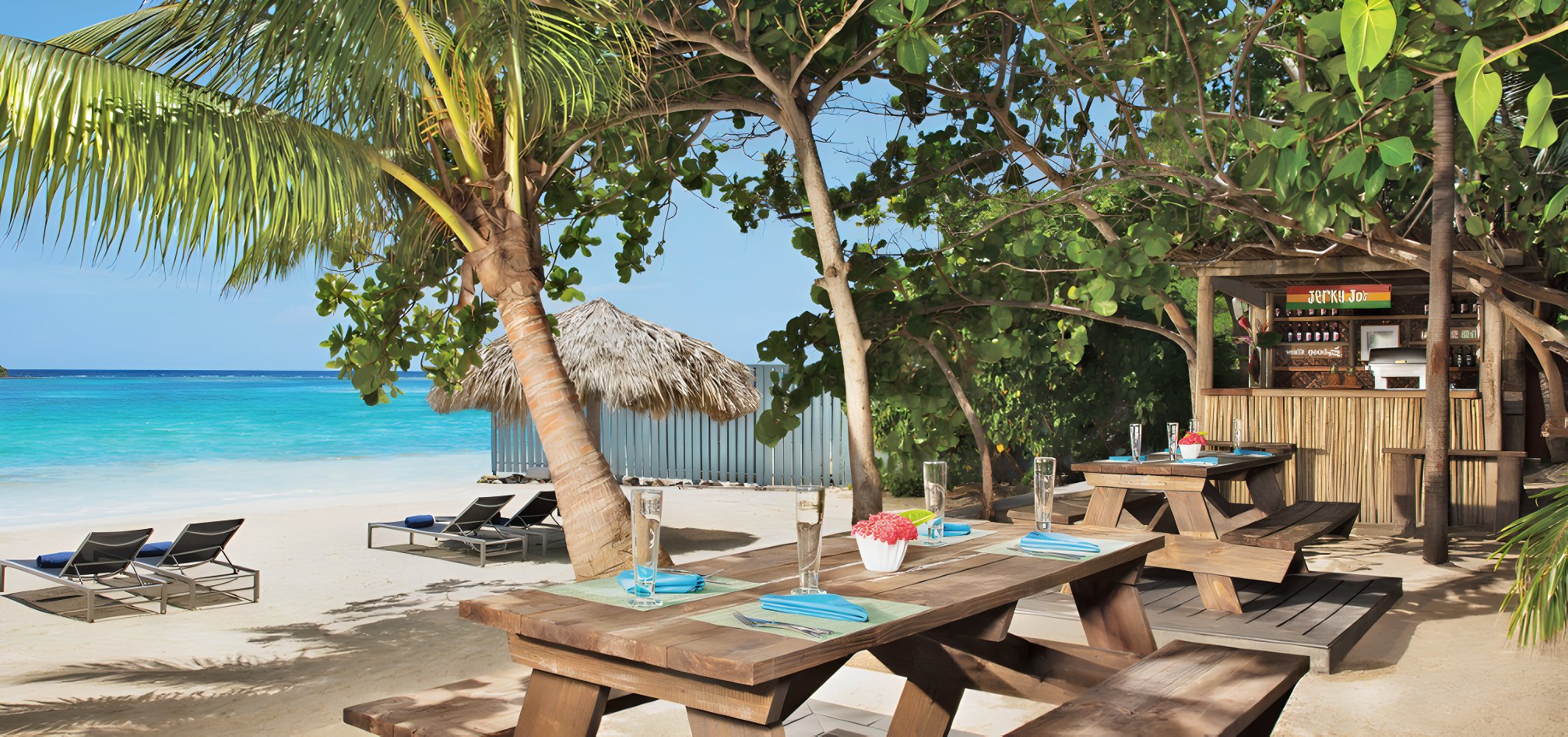 Zoetry Montego Bay
On a private beach secluded by palm trees, the Zoetry Montego Bay's romantic boutique atmosphere creates the perfect setting for an intimate destination wedding. While this resort caters to couples, families with kids are more than welcome. Organic local food is the staple of the Zoetry Montego Bay's delicious dining options; for a true taste of Jamaican cuisine, you'll want to check out the outdoor jerk pit, serving up spicy chicken and pork right on the beach.
Secrets St. James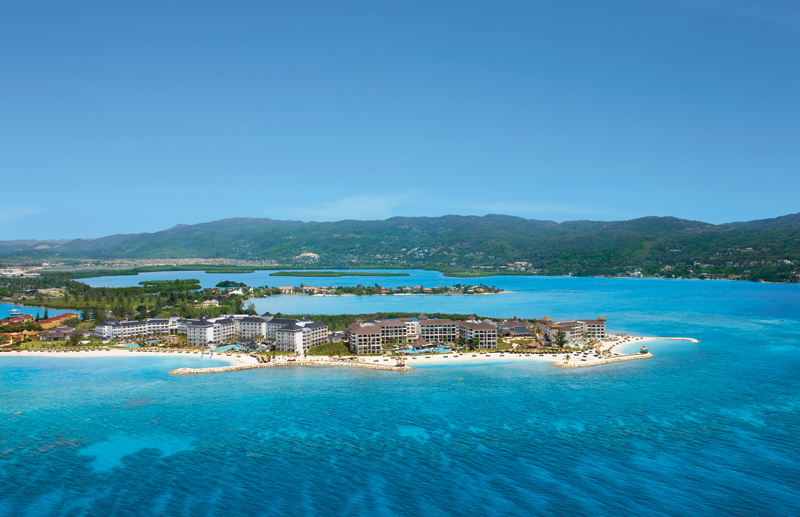 Secrets St. James
If you're looking for a resort with a stunning view in Montego Bay, the Secrets St. James occupies its own peninsula, creating the illusion of being on a private island without total isolation. The colonial-inspired decor is reminiscent of the location's history as part of the British Empire, but rest assured that this adults-only resort will offer you the very latest in luxury. For a truly an unbeatable photo-opportunity, you can have your wedding ceremony on a rock jetty stretching out into the Caribbean.
Want to learn more about destination weddings in Jamaica? Click the button below: