On today's post, we're covering some 2019 unique Caribbean Island retreats, in stunning locations that may be further off your radar. They may require a greater budget or extended travel time, but the rewards upon arrival are endless, perfect for your next island getaway or even your destination wedding. Follow the list to get resort inspiration spread across all of our smaller Caribbean islands, from St. Martin to Aruba.
Two Revamped Sonesta Resorts – St. Martin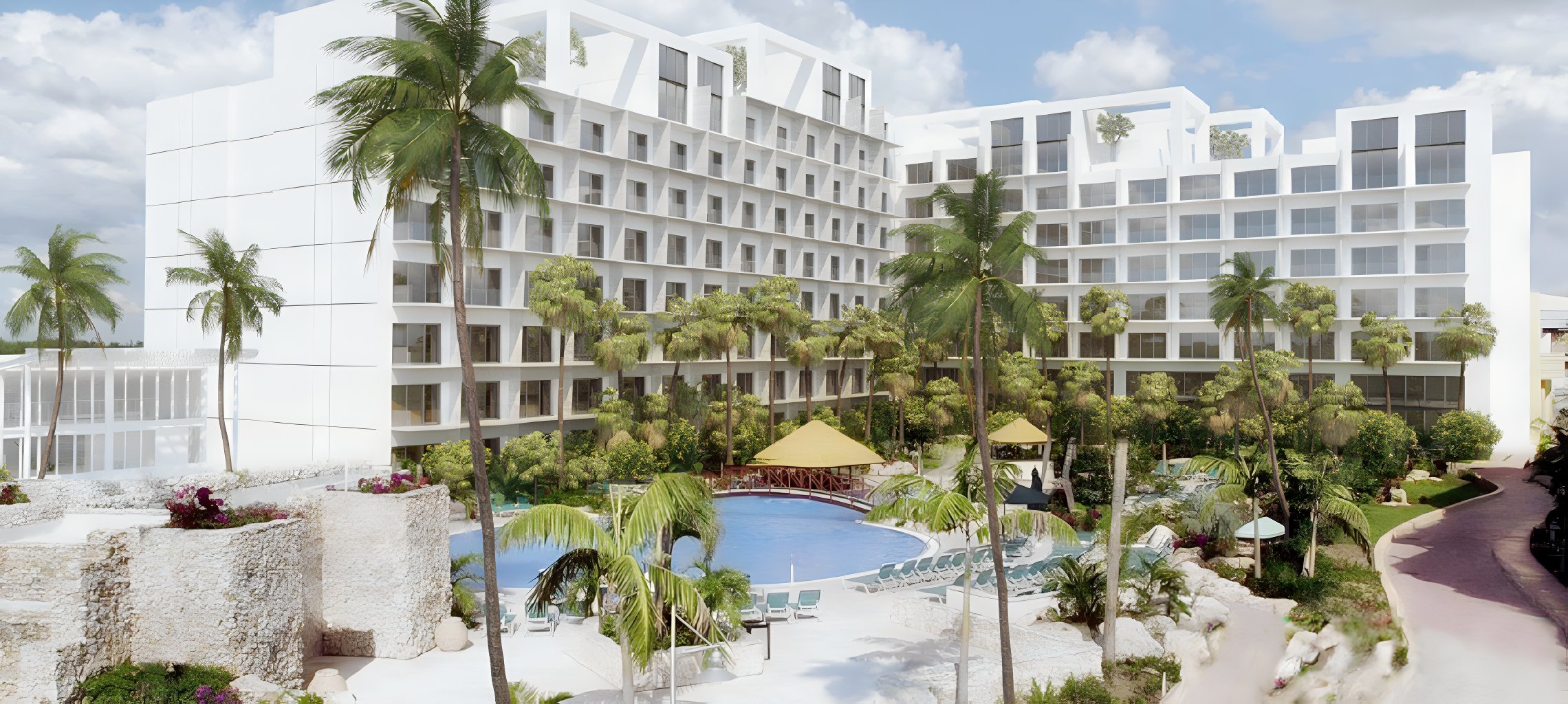 Sonesta Maho Beach
After the devastating Hurricane Irma damaged much of the beautiful island of St. Martin, the Sonesta resorts took it upon themselves to redesign their property. They revamped an existing resort and created one entirely new one too while financially supporting and keeping as many of the original staff as they could during the rebuild. Now guests are welcomed to enjoy an entirely new experience, at the Sonesta Maho Beach Resort and Sonesta Ocean Point Resort. Families will enjoy the Maho Beach resort, with beautiful modern decor, and the Ocean Point is a resort-within-a-resort for adults only. Either way, you can expect a most stylish and sophisticated holiday retreat, with thoughtfully curated dining and personalized service. To see more of Ocean's Point's epic cliff-hanging design, check out the featured cover photo at the top of this article.
RIU Palace Aruba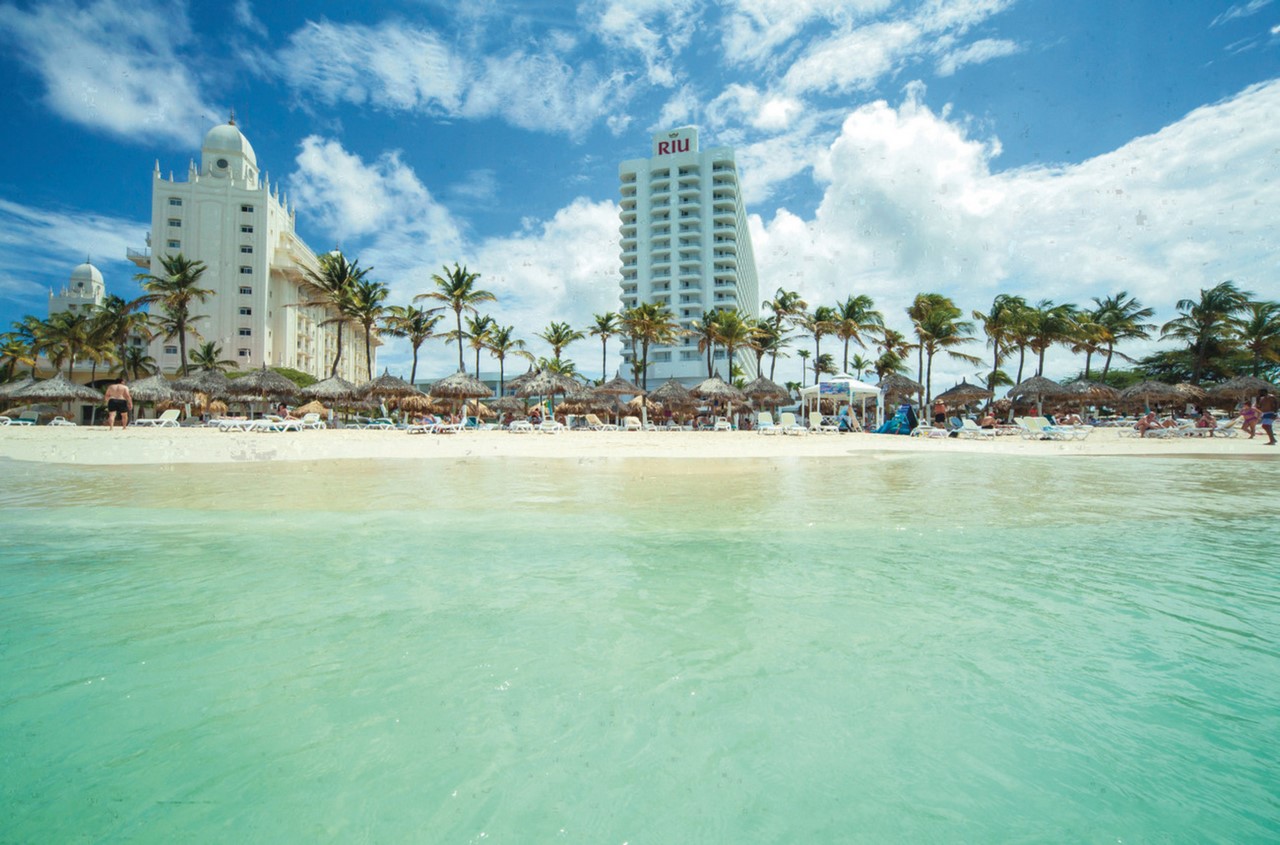 RIU Palace Aruba
The RIU Palace Aruba promises all of the standard qualities of the RIU brand, in a most unique location, along with access to famous Palm Beach in Aruba. Guests can expect perfectly manicured landscapes, palatial decor, and fountains that merge into a splendid pool complex. The resort might best be suited for those ready to party, with a casino and themed nights aplenty, not to mention a swim-up bar and access to fun nightlife nearby. The resort is close to the entertainment district, a highlight of Aruba, and with the all-inclusive dining, guests will be sure to get their money's worth.
Royalton Antigua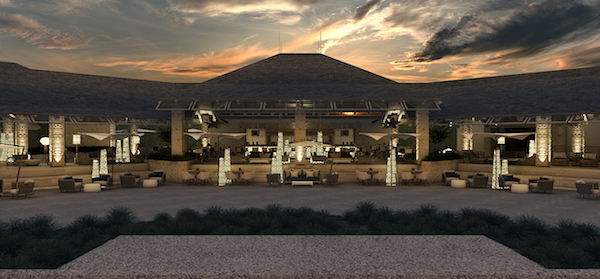 Concept art from Royalton Antigua
When Royalton Antigua opens in the next few months it will set a new marker for what all-inclusive resorts can offer on the island. Plus, if you book early, you may be able to score some amazing savings. Guests can expect a luxury vacation like no other, with a resort nestled on a private beach. Nearby attractions include catching the sights of Fort Barrington or visiting Deep Bay Beach. And for destination weddings, there will be no better place to say, "I do" then the sky terrace, designed to capitalize on the sweeping panoramic views of Antigua.
Turtle Beach Resort – Barbados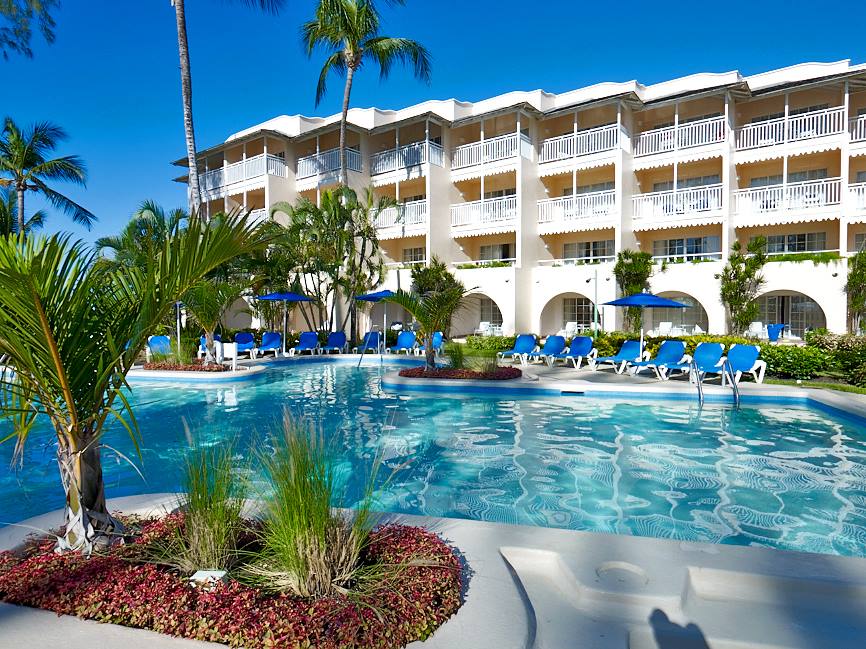 Turtle Beach Resort
Located along a stretch of white pristine beach, rests the Turtle Beach Resort in Barbados. The resort is located in the heart of the St. Lawerence Gap, and there's plenty to do at the resort and off-site. Nearby you'll find shopping and nightlife, and at the resort, you'll enjoy luxurious dining and elegant wedding ceremony venues. Plus, if you'd like to explore further resorts in Barbados the Elegant Hotel Group also offers two further signature resorts, each with their own personal flair, at Waves Barbados and Crystal Cove.
Want to explore our smaller Caribbean islands even further? Click the button below to see all of our offerings: