Wedding trends change yearly but celebrating everlasting love never goes out of style. Whether you're envisioning a classically elegant wedding or a quick elopement on a beautiful beach, we've got you covered on the hottest upcoming trends to add a bit of flair to your 2018 destination wedding. Past years have seen the color coral become a household name, sneakers combined with wedding dresses, and brides and grooms flip the script on the sex of their bridesmaids and groomsmen.
The common thread of both past and upcoming trends is that every couple wants to utilize their own sense of creative expression. That's not slowing down anytime soon in 2018. Follow our suggestions below for some predicted trend forecasting, fresh inspiration, and another friendly reminder to make sure your wedding day is everything you want it to be!
Dress Accessories and Details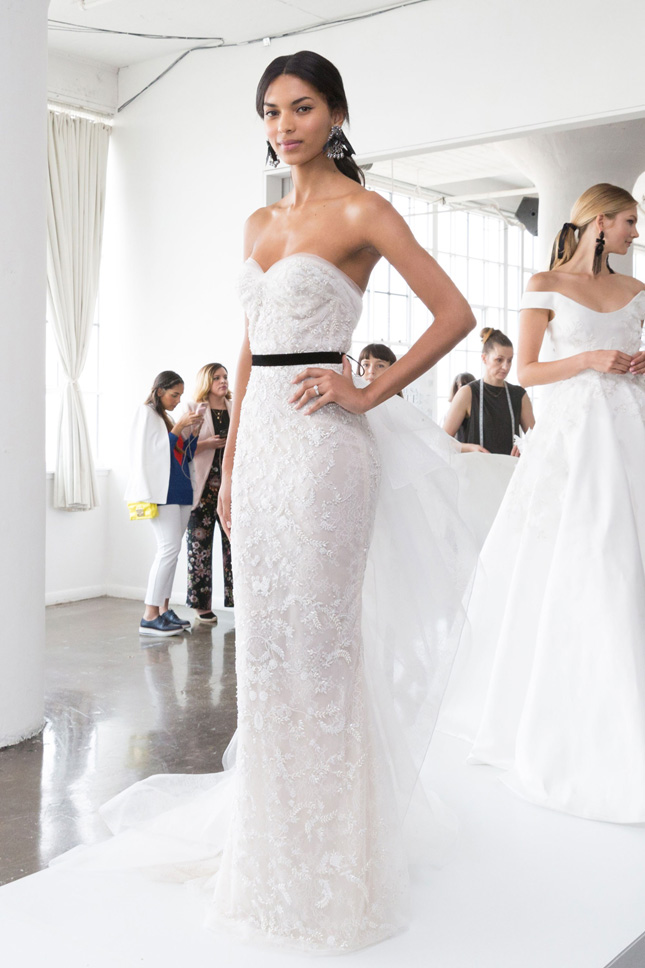 Dress by Marchesa
There are many wild looks coming down the bridal-fashion runways this year, from colored dresses to black wedding gowns, but the hottest trend of 2018 appears to be an attention to details and accessories. Many designers have presented a renewed focus on what makes a wedding dress so special; the embroidery, craftsmanship, and shape. 2018's collections include everything from bell sleeves to sewn-in jewelry and belts.
Our Suggestion: Consider this small way to take your classically white dress up a notch, by using a thin black belt. Black accessories are the easiest trend to partake in from this year's looks and are sure to show up stunning in person and on film. It's also a safe bet that the little touch will still look relevant and refined 30 years from now when you revisit your wedding photo book.
Bold Suits For the Fellas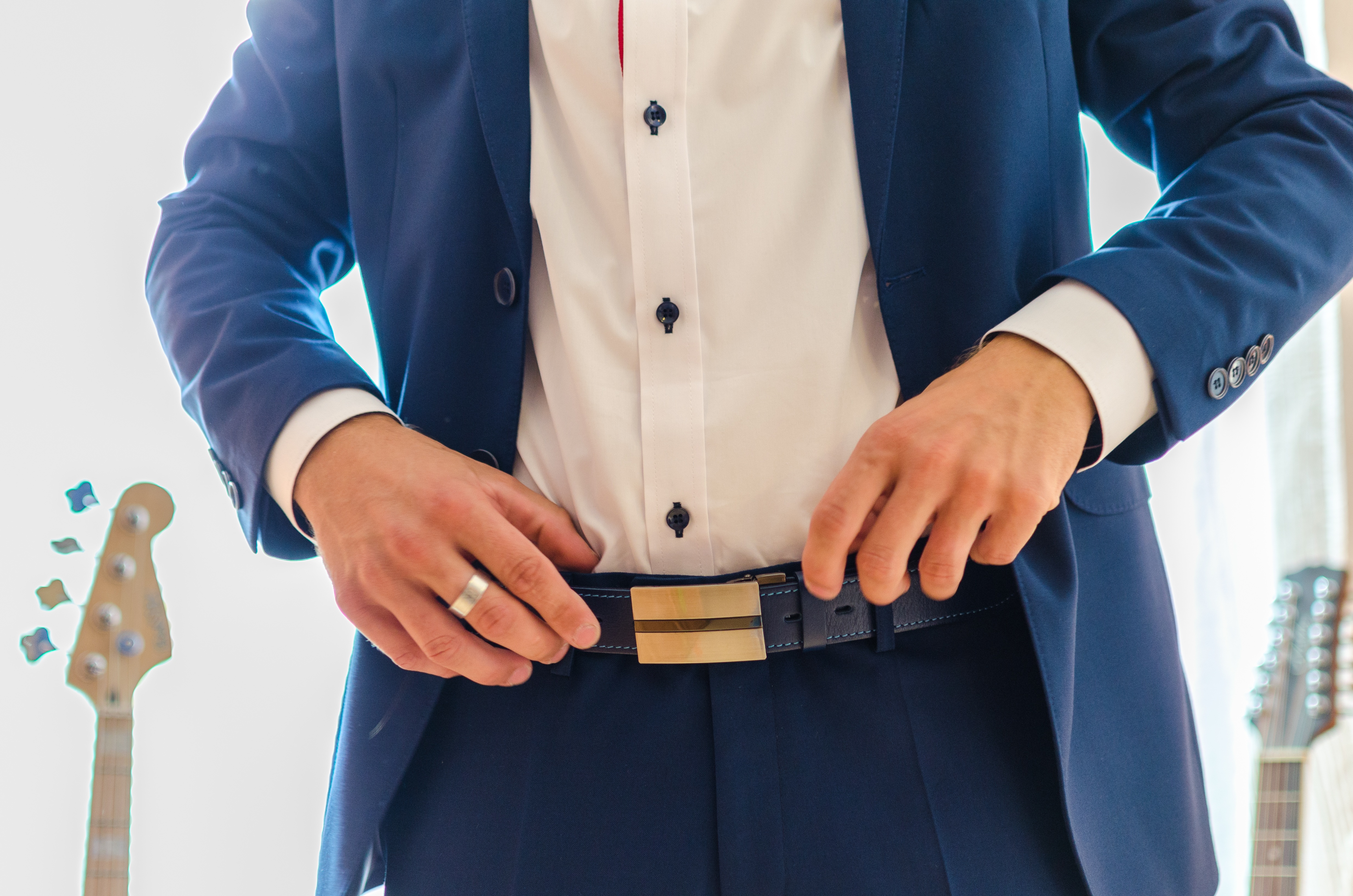 Since the slim and tapered look is still a go-to for today's groom and groomsmen, many guys are interested in ways to add further style to their wedding wear. Personalized and more unique suits are a major trend predicted for 2018, from bold patterns to bold colors. Many grooms are opting to skip the black tux in favor of navy or lighter colors that fit their destination, and often these suits are made of lighter materials too. It makes sense as cotton and linen are easier to wear at beach ceremonies and afterward late into the tropical night.
Our Suggestion: Consider using more unique pairings to make your suit pop. Perhaps try a more exotic boutonniere, such as one made of an exotic flower or local fauna. Consider a bold tuxedo jacket, featuring a bright color or pattern. Solid colored pants that are darker then the jacket can help tie it all together.
Rooftop Venues Sandos Finisterra Los Cabos
As more of our couples learn about the destination wedding process, they seem to get especially intrigued once they learn about all of the venue options available. Many couples are surprised when they learn there are other spaces beyond the beach, from tropical gardens to our trend prediction: rooftop venues. The unique factor of hosting your ceremony or reception at a rooftop venue is not that you're losing any of your Caribbean destination, but rather you're presenting it at an elevated view for all of your guests to enjoy and be surprised by.
Our Suggestion: Take a peek at our rooftop venue gallery. Many of our couples are choosing to host beach ceremonies, then taking the reception to the rooftops after to dance underneath the stars after the sun has gone down. The Sandos Finisterra resort, as an example, allows for ample dance space and a full buffet on their rooftop terrace.
Embracing the Local Culture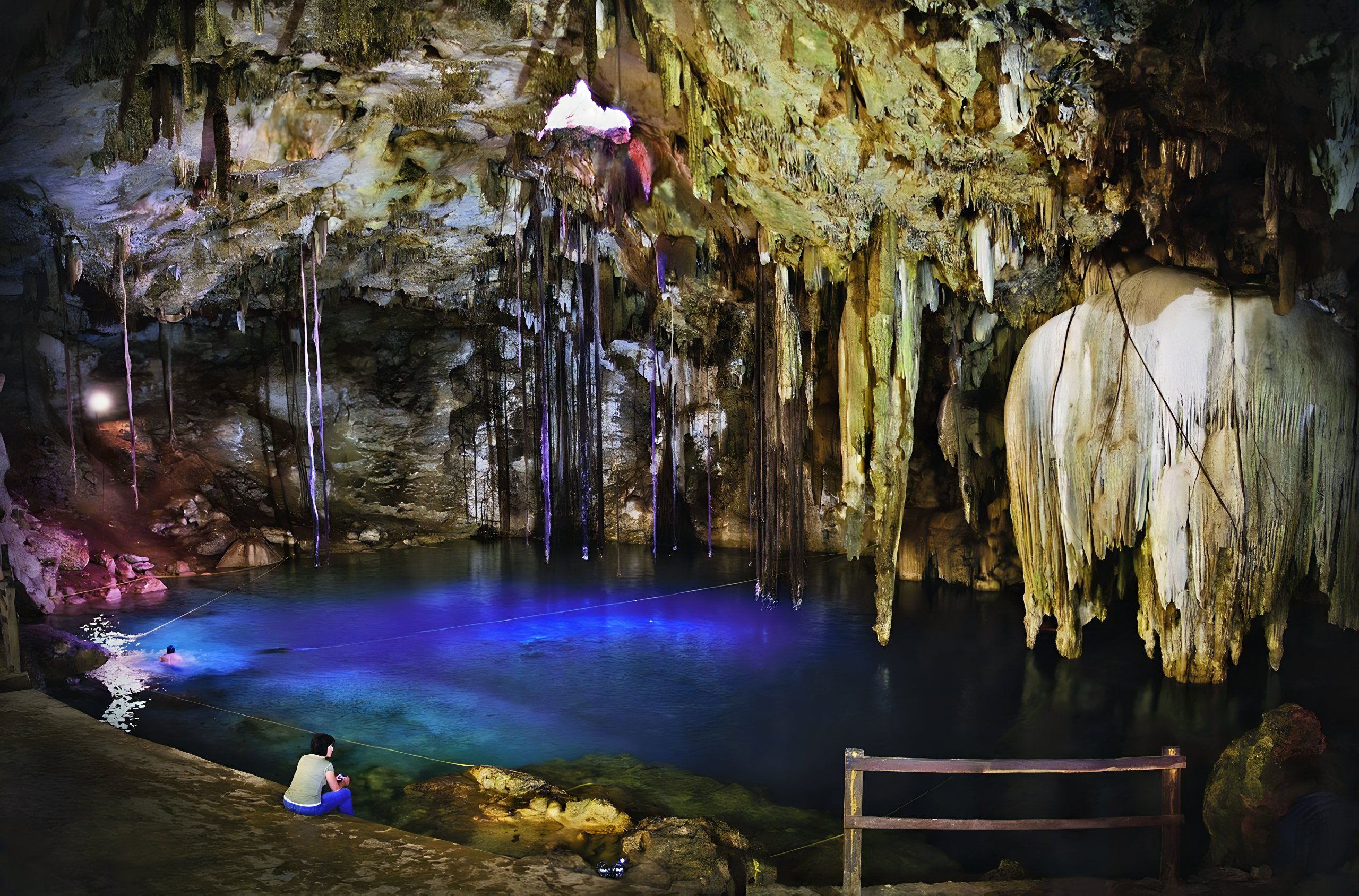 A Mexican swimming cenote
Since destination weddings double as vacations, there is plenty of time to squeeze in a unique cultural experience for you and your guests. Our resorts in Puerto Vallarta allow for off-site exploration in the beautiful Old Town to mix and mingle with the locals. Across various resorts, your wedding party could partake in cultural offerings that include tequila tastings, snorkeling excursions, fire dancers, Mariachi bands, Mayan ruin photoshoots and so much more.
Our Suggestion: Schedule an authentic temazcal ceremony in a Mayan sweat lodge, the word temazcal translates to "house of heat" in the Nahuatl language. Since ancient times the ceremony is thought to lead to purification of the mind, body, and spirit for those who participate. At the Sandos Caracol Eco Resort, a temazcal ceremony is even included in one of their wedding packages.
Utilizing Textures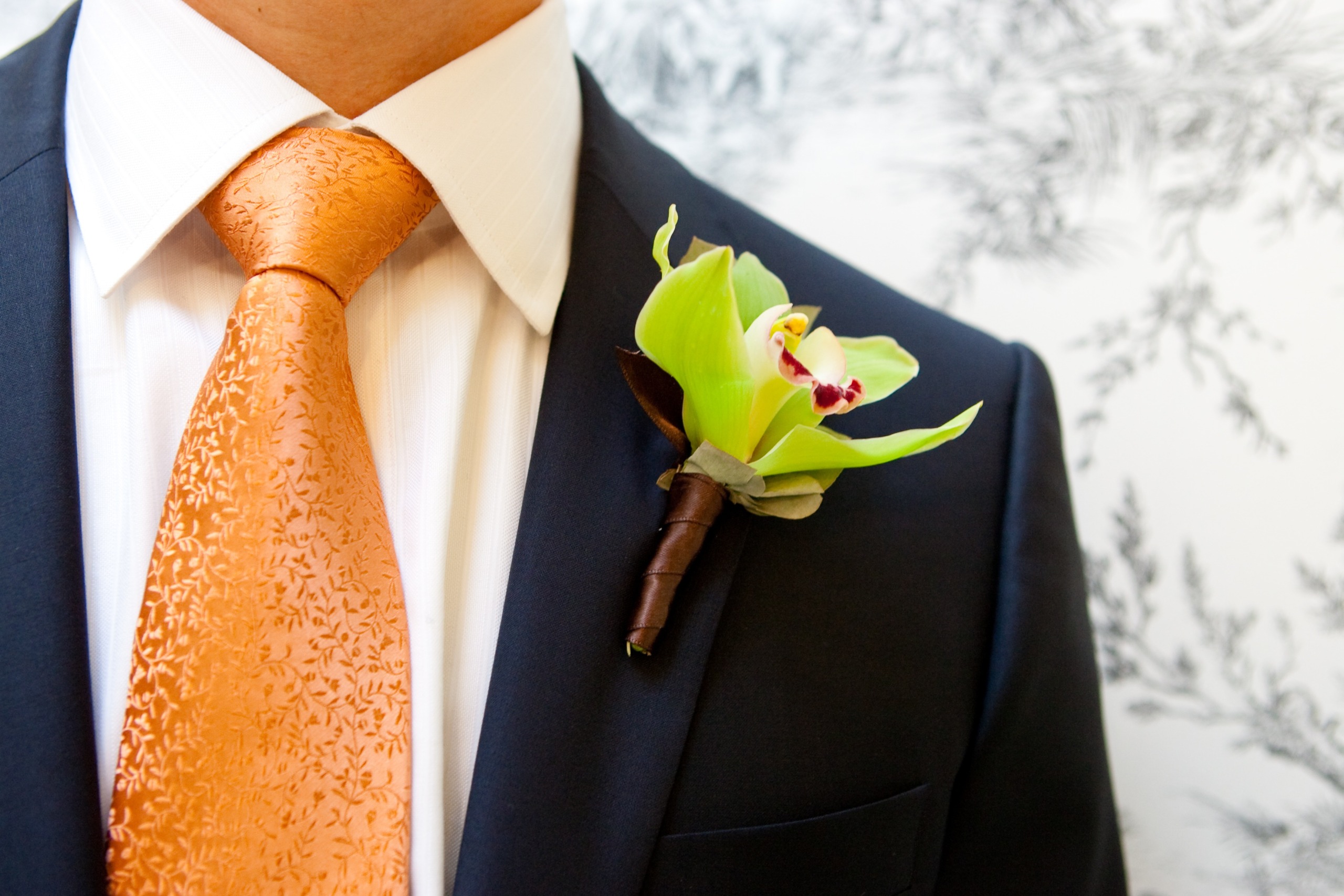 This tie utilizes a subtle but rich pattern
From decor to wedding attire, 2018 is seeing an increased use of texture throughout the wedding. Consider tuxedo jackets, bowties and multi-lace wedding dresses that use floral textures to add intrigue to the otherwise simple. Other examples include swirls and intricate patterns that appear slightly raised off of the garment due to the added texture. Even bouquets can join in on the fun, by using a multitude of different flowers including carnations and dog's breath, that will give the appearance of multiple layers.
Our Suggestion: If the groom feels like being bold, but not with the suit jacket or tuxedo, consider a tie or bowtie that utilizes a texture such as velvet or brocade. Designers are playing with tons of new fabrics, many of which that could fit a destination wedding. Try matching it with the bridal bouquet or even the bridesmaids' dresses. As a bonus, just think how amazing these fabrics will appear in your wedding photography.
Hosting Afterparties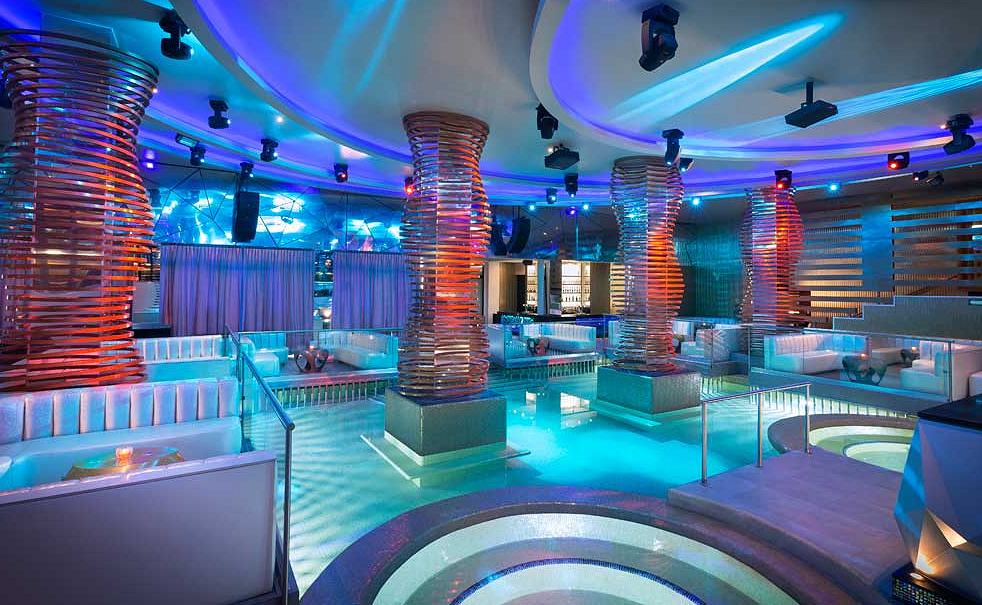 Hard Rock Riviera Maya
As destination weddings become more and more common, the average couple may not want the party to stop after the reception. We predict a heavier focus on the party after the reception, the after-after-party if you will. When the DJ plays the last song and the final food is served, consider taking the party to the nightclub, which may already be located at your chosen resort. Some couples are even choosing to host a semi-private dinner directly after the ceremony, then having their guests join later at the club or casino, and it's entirely optional so only the guests that want to come will attend.
Our Suggestion: The Hard Rock Resort in Riviera Maya is a large impressive resort that offers endless activities day or night for your guests. After your reception book a private VIP table at Club Heaven, which can be arranged by the wedding coordinator. Club Heaven resembles world-class nightclubs you can find in Las Vegas or Miami, and even includes a pool in the middle of the club.
Ready to find the resort that's right for you? Click the button below to explore our destinations.