We're almost 3 months into 2020 and ready to share some of Mexico's top wedding resorts ready with you. For today's showcase, we will dive into the Top 2020 Riviera Maya Wedding Resorts. Located on the pristine Caribbean coastline, Riviera Maya is consistently rated as one of the top destination wedding locations in the world. With resorts practically steps away from warm, azure waters and exclusive beaches, Riviera Maya's wedding venues always provide the perfect tropical backdrops and packages for your special day.
Although there are many stellar Riviera Maya wedding resorts to choose from, we have pinpointed 5 venues who go above and beyond to deliver the best destination wedding experiences money can buy. Let's explore our all-star hotels, shall we? Here are the top 2020 Riviera Maya Wedding Resorts:
Secrets Akumal Weddings
Adults-Only, Luxury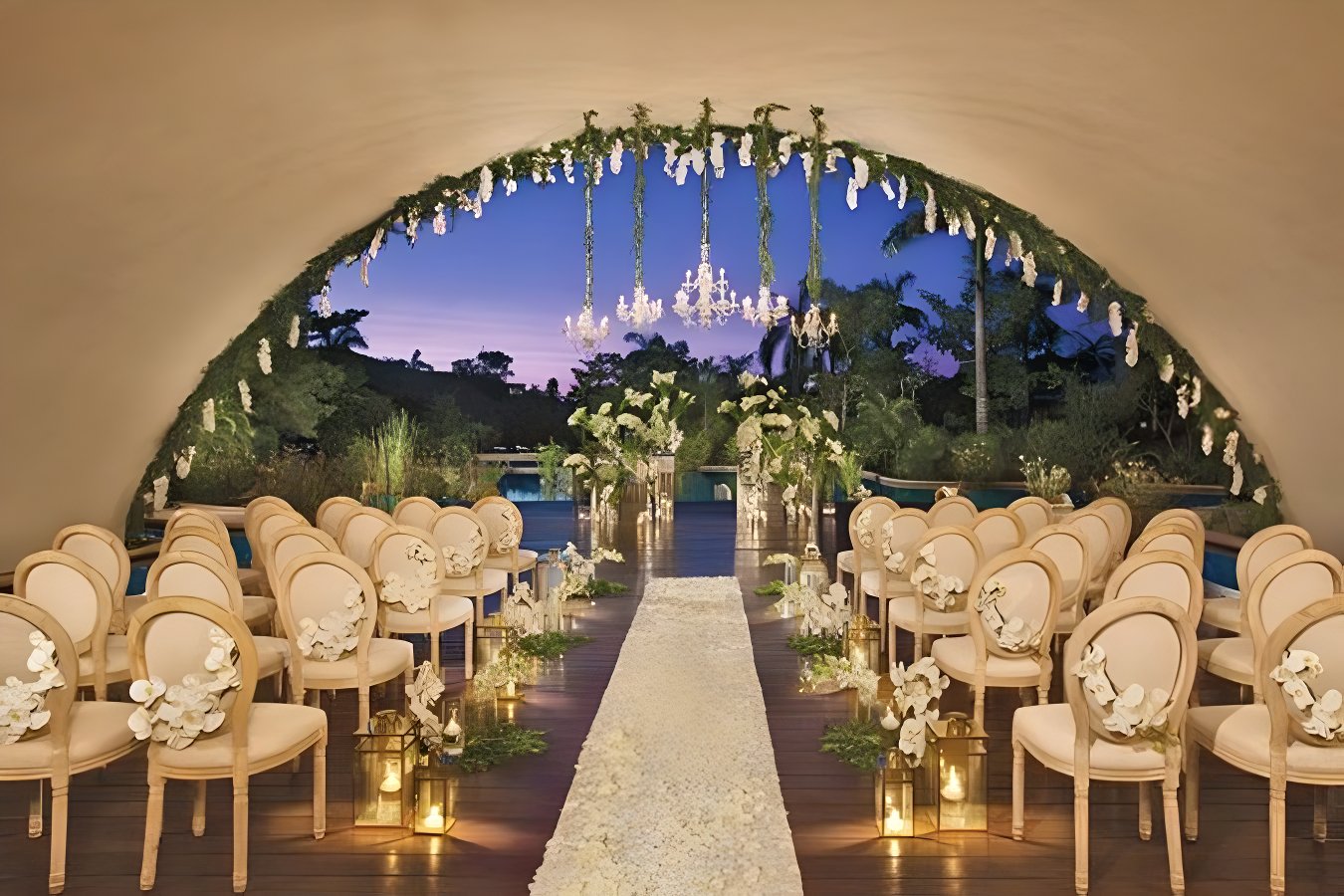 Secrets Akumal
It's no secret why Secrets Akumal landed in our top 2020 Riviera Maya Wedding Resorts list. Located in the secluded heart of Riviera Maya on the world-renowned Akumal Beach, the resort boasts 3 venues with stunning oceanfront and garden backdrops. With a bevy of customizable amenities attached to its 3 wedding packages, Secrets Akumal will guarantee your ideal wedding.
Furthermore, this adults-only resort is situated near concentrations of marine wildlife which will inspire wedding guests to swim with protected species and other fauna such as rays and turtles. Is nightlife more your speed? Secrets Akumal hosts nightly live musical performances and themed beach parties perfect for the reception after-party.
Hilton Playa del Carmen Weddings
Adults-Only, Luxury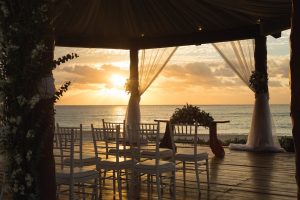 Hilton Playa del Carmen
A short 35-minute drive up the shimmering coastline, the Hilton Playa del Carmen is another adults-only, all-inclusive resort that is just minutes from the vibrant Fifth Avenue. Boasting a whopping 8 different Hilton Playa del Carmen wedding packages, you'll be able to plan and celebrate your ceremony any way you desire. Capable of hosting 200 guests, the resort's Beach and Terrace Overlook are ideal for your perfect Mexican Caribbean-infused ceremony.
Less than 10 minutes away from a vast range of critically acclaimed cuisine, shops, and night clubs, party-oriented guests can enjoy a tantalizing night on the town. The resort also provides an extensive array of features including 7 restaurants and 5 bars, an Olympic-sized pool, and double jetted tubs in each suite. Seeking more off-property thrills? Expert tour guides will lead you and your guests on tours of the Mayan ruins of Chichen Itza or the breathtaking Rio Secreto, making the Hilton Playa del Carmen truly a multi-faceted Riviera Maya wedding resort.
Dreams Tulum Weddings
Family-Friendly, Economical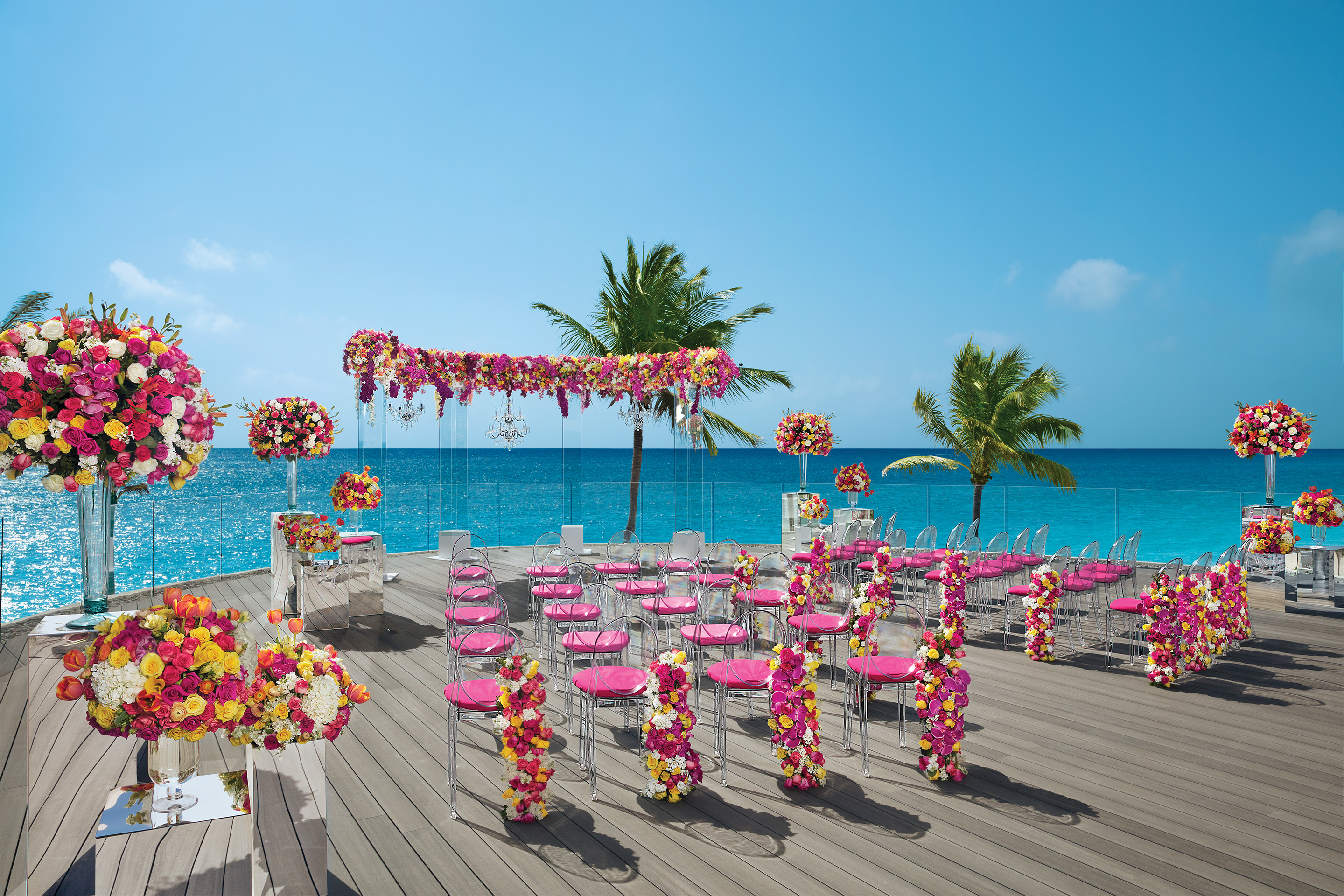 Dreams Tulum
Fusing colonial architecture, lush nature, and a remarkable beachfront location, a Dreams Tulum wedding will have your guests raving for years. Offering a plethora of venues at an economical price, Dreams Tulum have recently added two new wedding ceremony and reception venues to their impressive portfolio. These venues are the secluded Secret Garden and the beautiful Sky Terrace overlooking the crystal clear ocean.
Widely considered to be one of the most eco-friendly resorts in Riviera Maya, Dreams Tulum possesses an expansive 44-acre garden landscape of over 5000 indigenous plants from around the world. Come immerse yourself in the area's culture and participate in a complimentary traditional Temazcal ceremony. Perfect for families, the resort includes the Explorer's Club for Kids, a daily program that offers professionally supervised fun ranging from rock-climbing to science experiments.
NOW Sapphire Riviera Cancun
Family-Friendly, Economical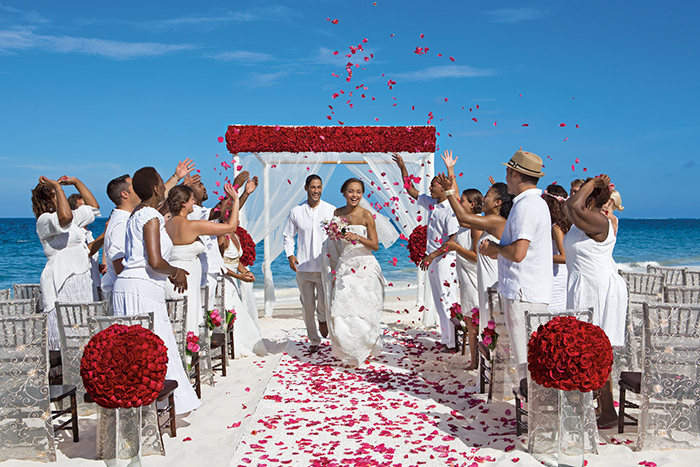 NOW Sapphire Riviera Cancun
Nestled near the cozy fishing town of Puerto Morelos, NOW Sapphire Riviera Cancun provides Mayan-inspired wedding gazebos and terraces overlooking the dazzling Caribbean Sea. Whether you desire an intimate 15-guest Pool Gazebo ceremony or 300-guest beach set-up, the resort will cater to every request and personalized touch.
Undergoing recent renovations, the NOW Sapphire Riviera Cancun features 62 new suites, a family waterpark (with 3 crazy slides), and an enhanced fitness center for wedding guests wanting to work off some of the delicious Mexican Caribbean meals. Every year, the resort takes part in its Turtle Release Program, allowing guests the opportunity to watch baby sea turtles and their maiden voyage to the ocean.
Iberostar Tucan Weddings
Family-Friendly, Economical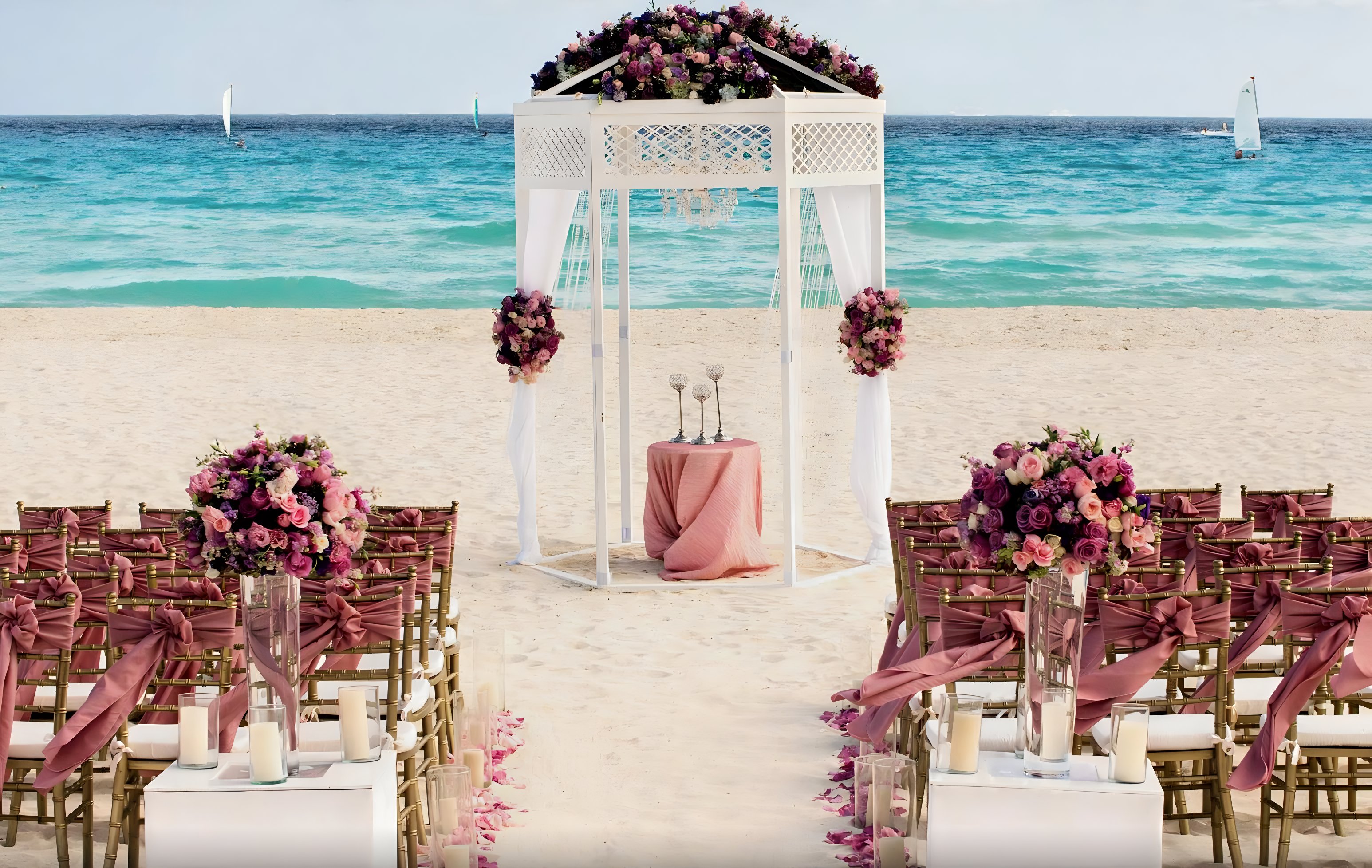 Iberostar Tucan
One of the more remote resorts in our list, the Iberostar Tucan resort will immerse you and your wedding guests in a luxurious tropical haven, all at an affordable price. Including 3 atmospherical ceremony spaces, this all-inclusive resort will guarantee an unforgettable Caribbean wedding whether you're walking down the aisle while it's low-tide, taking in the aromatic garden scents, or admiring the vibrant jungle's flora and fauna.
Showcasing a variety of family-friendly activities, the Iberostar Tucan is a stellar choice for wedding parties of all ages. From the bopping Mini-Discotheque to a tango-instructing dance studio, this resort will satisfy every wedding guests' desire. Situated in a rainforest refuge, the resort has been converted into a natural habitat for various species. So, don't be alarmed if a few royal palm turkeys and turtles join you for breakfast.
When it comes to Riviera Maya wedding resorts, there is a seemingly endless list of options to choose from. It can be easy to assume that every hotel is the same. However, our Top 2020 Riviera Wedding Resorts are everything but redundant, providing unique experiences and packages for every couples' desired ceremony.
Curious about more of our top featured Riviera Wedding Resorts? Follow the button below: