Want the best and the brand-new for your destination wedding? Today we're covering the top new destination wedding resorts for 2020. From family-friendly to adults-only, expect the best in chic decor, and unbelievable locations. 2020 foresees trusted brands exploring new Caribbean outposts and bringing a fresh new flavor to some of the most reliable (and beautiful) hotel hubs in the world, like Punta Cana and Montego Bay. Follow below as we highlight the top new destination wedding resorts for 2020.
Ocean Coral Spring – Montego Bay, Jamaica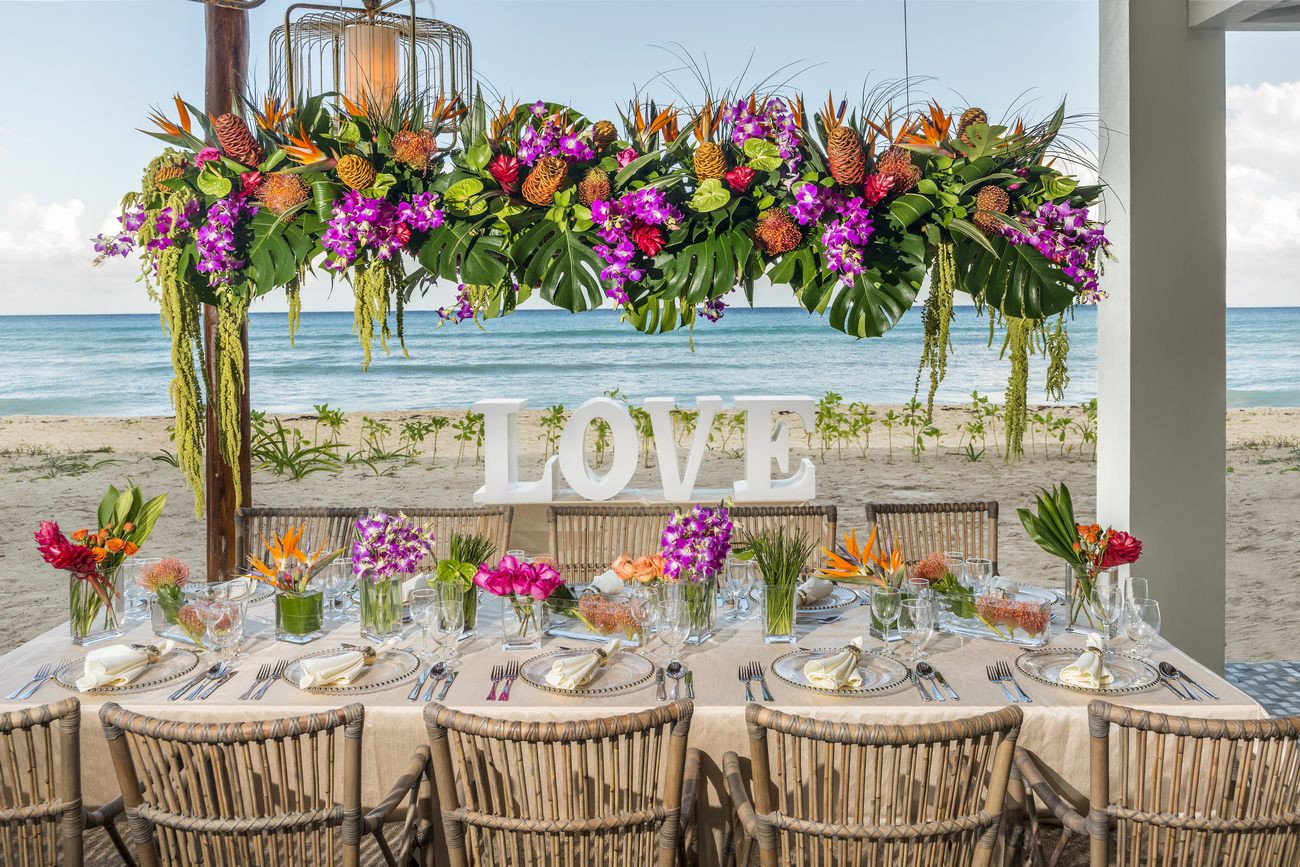 A sample Ocean reception setup.
Just outside of Montego Bay, Ocean welcomes a new resort to the portfolio, with Ocean Coral Spring (also pictured in the blog header image above). The great thing about the Ocean family of resorts is that they offer truly chic resorts, with gorgeous design, all at a budget-friendly rate. You're sure to love the upcoming ceremony venues that will take full advantage of the Caribbean views, along with thoughtful a-la-carte restaurants that will make for perfect reception locations. Your wedding guests will feel like they're experiencing true luxury, at a fraction of the cost of other brands.
Secrets St. Martin Weddings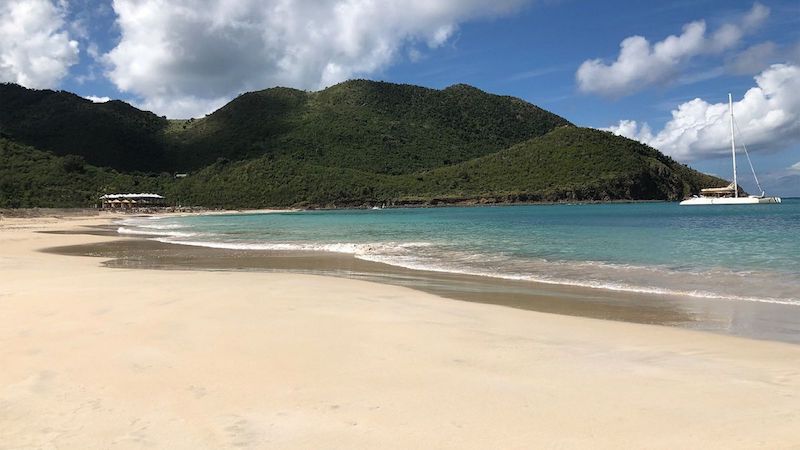 The beach at Secrets St. Martin
We've mentioned the upcoming arrival of Secrets St. Martin, and for good reasons. Loyal fans of the brand we'll be truly enthralled by this new property once it opens, set amongst a scenic resort grounds on the French side of the island. Guests will be delighted with Secrets' trusted European design flair, with new decor revamps inspired by the Caribbean-French history of the country. Expect a most romantic hideaway, with gorgeous ceremony venues, and a location central to the cultural vibrancy of St. Martin.
Paradisus Playa Mujeres Weddings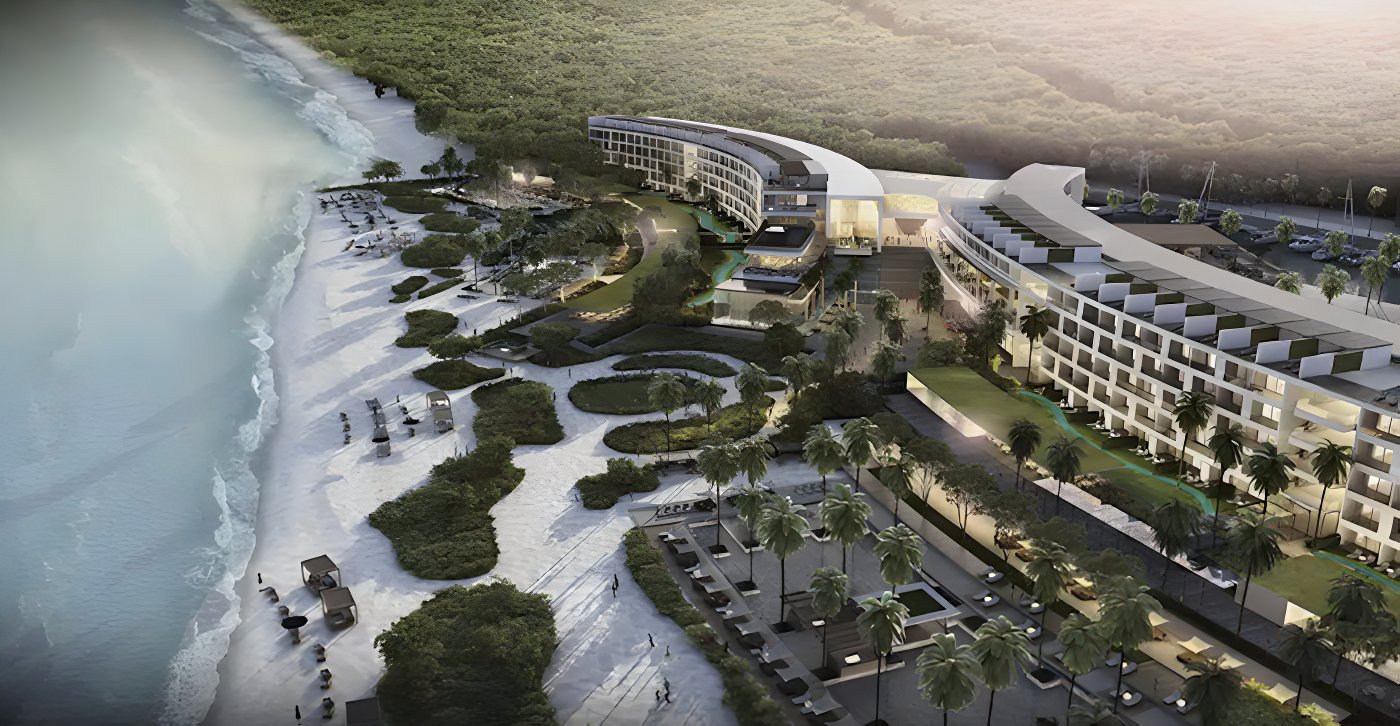 Once the brand-new Paradisus Playa Mujeres opens in a scenic area just outside of Cancun, guests can expect luxury reinvented, with modern design and 10 dining options. This resort includes the new "nature included" concept, with open areas designed to maximize spectacular views of gardens, marinas, and the glittering Caribbean sea. Just imagine what this means for destination weddings and future photo opportunities.
Hyatt Ziva and Zilara Cap Cana – Punta Cana, Dominican Repbulic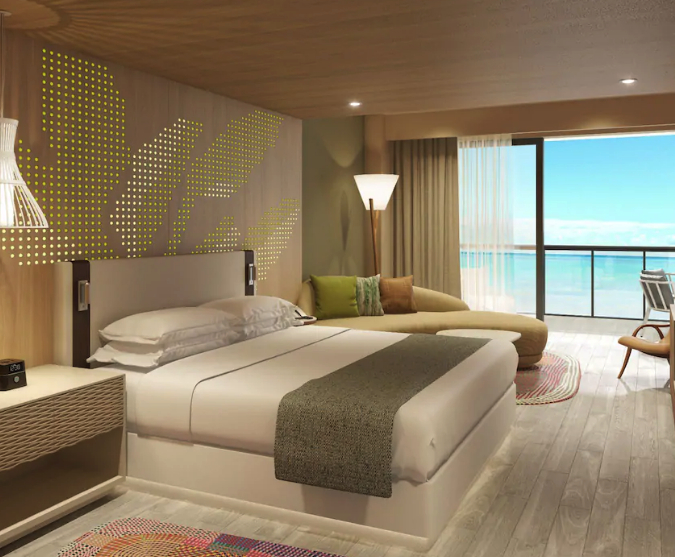 Continuing the lavish and reliable partnership of Hyatt and Playa Resorts, the horizon is bright for the new duo of Hyatt resorts in Punta Cana. Wedding couples can choose between the family-friendly Ziva or the adults-only Zilara, and both are sure to stun guests. Located on Juanillo Beach, you'll be treated to swim-up bars, infinity pools, 12 restaurants and bars, golf courses, and sure to be amazing wedding ceremony venues.
Dreams Curacao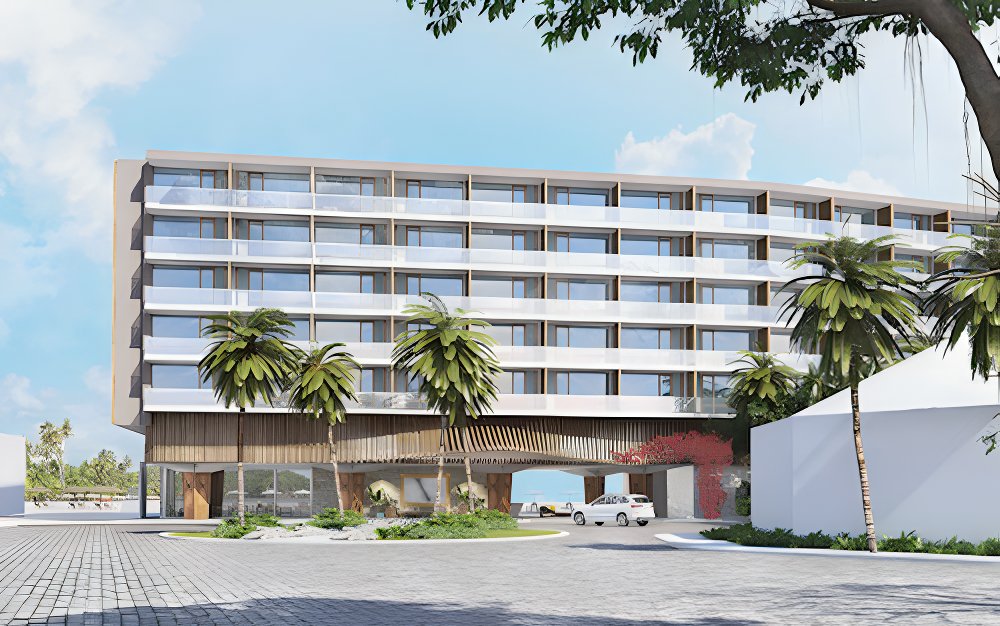 Coming soon to the Dutch island of Curacao is the elegant Dreams Curacao family-friendly all-inclusive resort. This new property offers "unlimited luxury" paired with the unique island of Curacao. Once a Dutch colony, the island is brimming with color, excitement, and world-class scuba diving. The wedding ceremony venues will vary from terraces to gardens, 2 beach options, and after you can keep the party going at the on-site casino.
Explore 2019's hottest resorts by visiting our former article below: