This week has been a whirlwind of excitement at Destify headquarters. After all, we just announced our largest contest ever! We're giving away a completely FREE destination wedding valued at over $30,000! This week we've launched the contest page and the video announcement, and previously on the blog, we gave some helpful tips and hints for making your video. But now we're going to go over the most important part of the contest: THE PRIZES!
This giveaway has been something Destify has wanted to do since our humble beginnings. The idea of giving away a completely free wedding is unheard of in the industry, and by doing so we hope to highlight just how special a destination wedding can be. The possibilities are truly endless. With this contest, we hope to find a couple whose lives will change forever by winning. Perhaps this contest will grant one couple the wedding of their dreams, or it will allow them to have the family vacation of a lifetime. We have so much gratitude to the wonderful people at Royalton Luxury Resorts for teaming with us to give away this unbelievable opportunity.
But enough of all of that, let's get into the prizes:
A complimentary wedding package
A 7-night stay at any Royalton Luxury Resorts
A 5-night stay for up to 20 of your guests (10 rooms max)
Private airport transfers for you and your guests provided by Nexus Tours
A floral package including boutonniere and bouquet
All your wedding amenities from the cake to ceremony decor
A private dinner reception
A DJ and dance floor for your reception
A full videography and photography package
A dedicated travel agency (Destify) to coordinate you and your guests' travel arrangements
A dedicated wedding team and coordinator provided by Royalton Luxury Resorts
A private excursion for your entire wedding party provided by Nexus Tours
That is a long list of prizes! We've made sure this contest extends beyond your typical free wedding package offered by all-inclusive resorts. Plus, with your choice of any Royalton Luxury Resort, you're promised a gorgeously contemporary resort. That also means all of your food and drinks are covered, while you stay and play amongst beautiful beaches at any of their amazing locations.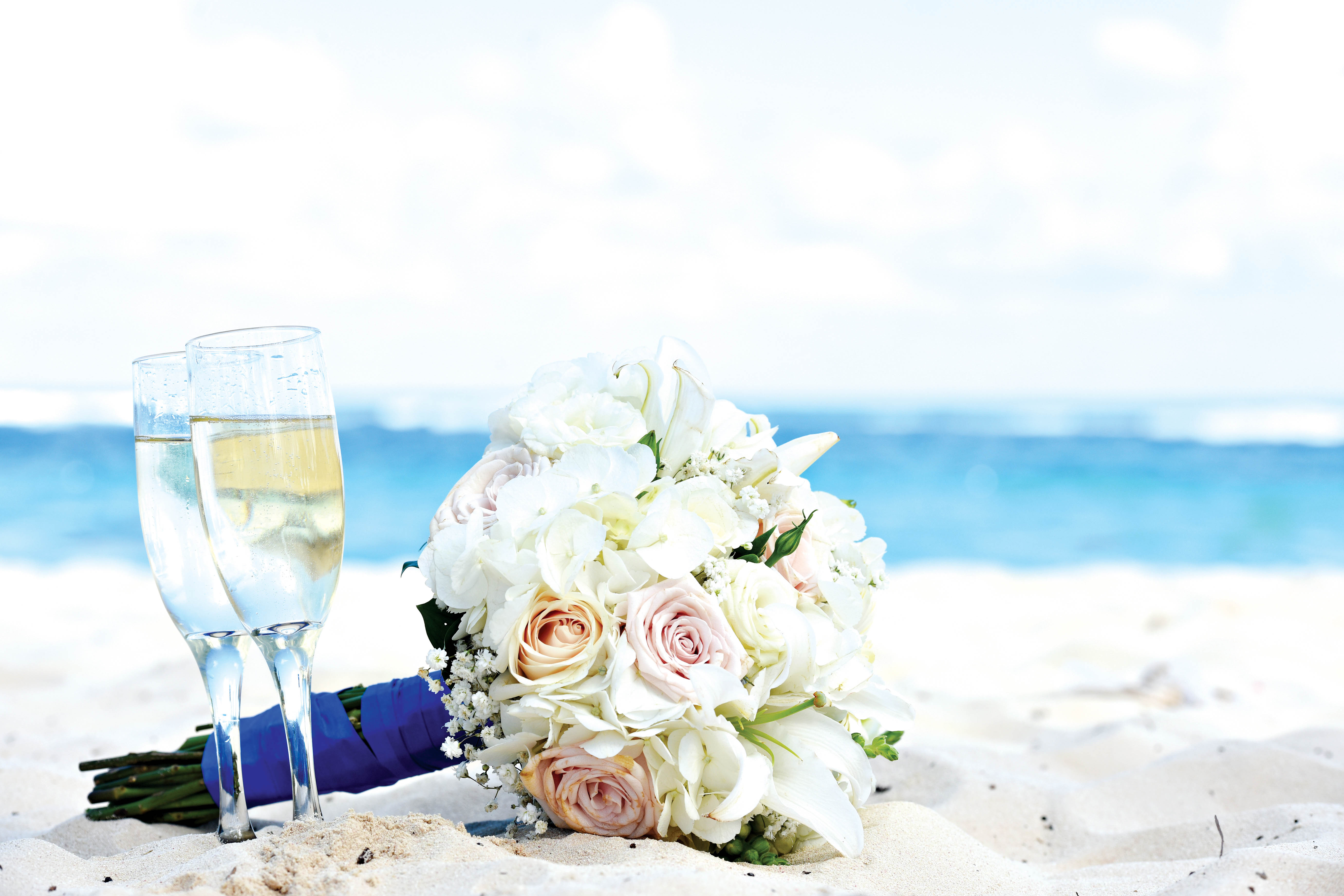 You won't have to worry about any of the stress that comes with coordinating a destination wedding either. Destify will handle all of the flight arrangements for you and your guests, and you'll have a dedicated agent that everyone can communicate with in real time. They'll help book your included airfare as a couple along with your upgraded suite, and they'll also keep everything in order when it comes to your guests' room accommodations while helping them find the cheapest flights to attend your wedding. You'll also have the Royalton wedding department at your fingertips, including a wedding coordinator to make sure your big day goes perfectly.
You'll also be hard-pressed to find a free wedding package that includes a deluxe floral package and a private reception. That's right, you will have your choice of a beautiful floral accompaniment to fit the theme of your wedding. You will also have beautiful decor for your ceremony, and all of those amenities like a wedding cake. We want to make sure your wedding is unforgettable from beginning to end, so we're even including a DJ to play all of your favorite songs while everyone gets down on the dance floor. And we couldn't leave out a complete video and photography package too, so you'll have all of these cherished memories captured on film.
We cannot stress enough how exciting it is to have Nexus Tours join us in two very special inclusions. For one, they'll be offering private shuttles to get you and your guests to and from the resort. Talk about rolling out the red carpet. As if that wasn't enough they're even offering your entire group a private excursion, which based on your chosen location, could be an amazing catamaran cruise, a snorkeling trip, or something else equally amazing!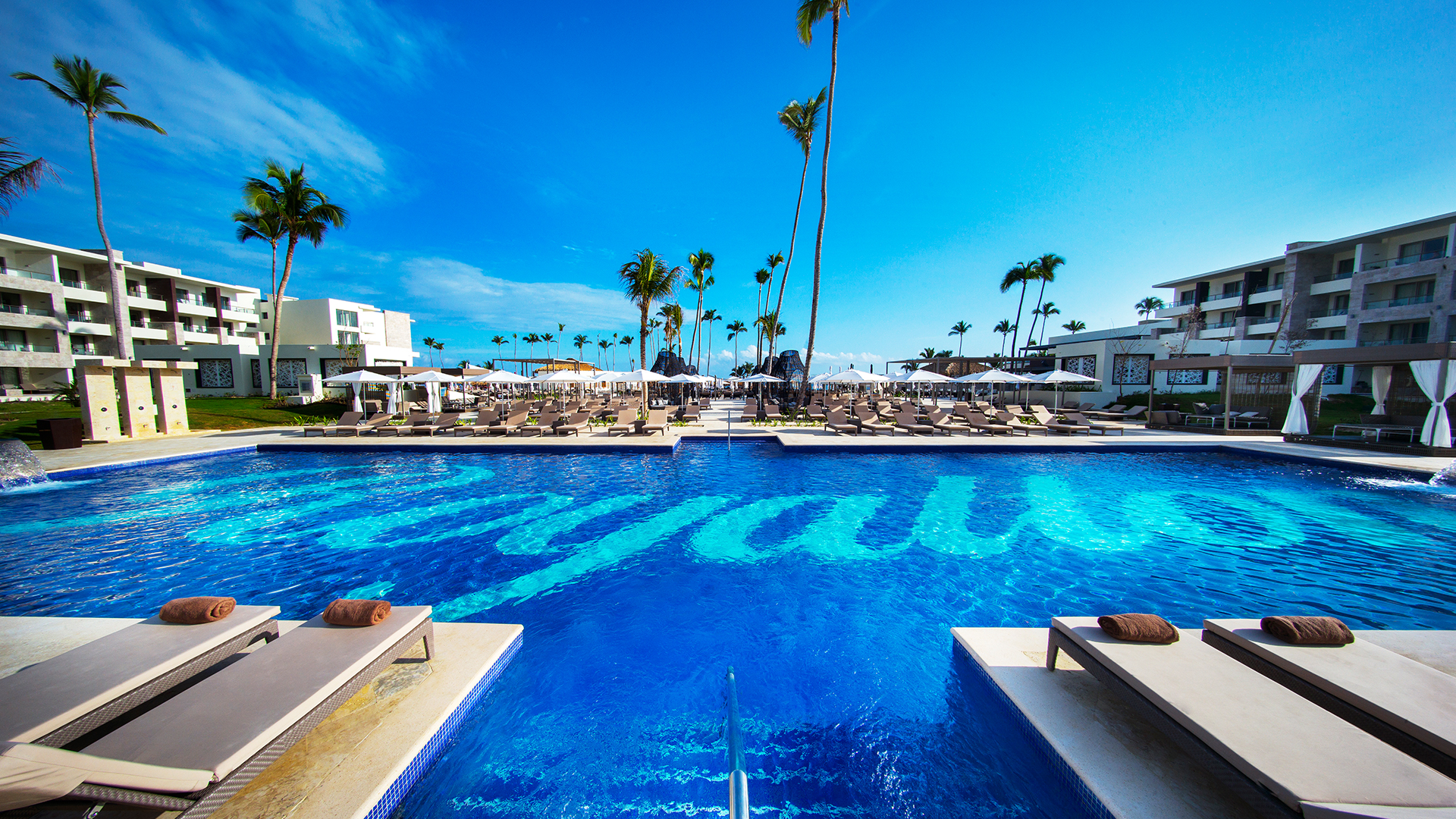 Does all of this sound like a dream come true? Well, let's make it a reality! Submit your video at the
Contest Page here
.
And stay tuned to the Destify Blog for future contest updates and resort spotlights as we gear up to announce the winning couple!