It's no secret that 2022 is currently a comeback year for the wedding industry after the pandemic canceled and postponed many wedding ceremonies across the country. Wedding industry experts claim destination weddings will be all the rage in 2022 for several reasons. One being that couples and guests would much rather allocate their resources to an experience lasting a few days rather than a few hours for more intentional time together and with their guests. It's no wonder after the last few years of COVID-19 lockdowns and all that came along with it. With this busy wedding year ahead for many couples looking to say "I Do," planning will be especially important. If you're planning your 2022 or 2023 destination wedding, here's our list of do's and don'ts during the planning process.
The Do's and Don'ts of Destination Wedding Planning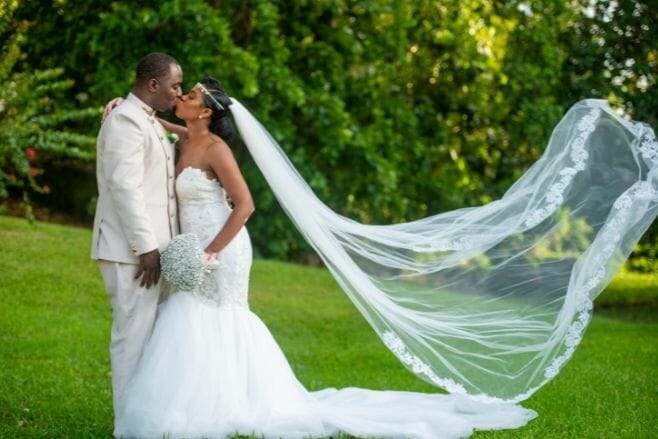 If you have been planning for longer than a week, you have probably been offered a piece of advice or twenty on how you should plan your wedding from friends, family, and even the internet. There is a ton of conflicting information and opinions out there on the best way to plan a destination wedding. Which brings us to our first "do".
DO Remember What and Who Your Wedding is Celebrating
You and your partner will have to put the people-pleasing aside and really focus on what you want out of your wedding ceremony, reception, and overall experience. Just as many companies have mission statements or visions, think of #1 as your mission statement. If you and your partner want a destination wedding, some people may not agree or be able to attend. That is okay. You're doing what you want to do to celebrate your marriage in the way you want to. The happiest wedding days are the ones where the couple stayed true to themselves and what they wanted.
Destination Wedding Tip:
Have a gathering in the states when you return after the wedding for those who can't attend as a special way to celebrate with them!
DON'T Forget to Budget
We know, the not so fun part. However, without a budget, no other decision can be made. The budget gives you an outline of where you can take things, and with so many all-inclusive resorts now, there are plenty of ways to save! Think of the budget as your first step in planning your destination wedding. It helps you narrow down the destinations that you can pursue, money-wise. Check out this handy destination wedding cost calculator!
DO Hire a Destination Wedding Planner
An excellent way to ensure your wants and needs are followed through with the resort and on your wedding day is to hire a destination wedding planner such as Destify. An estimated 2.5 million weddings are booked in 2022 for the U.S. alone, so we know it will be an equally busy year for the destination wedding resorts around the Caribbean, Central America, Jamaica, the Dominican Republic, the list goes on!
When you hire Destify, you are hiring someone to look after and fulfill your interests. As a one-stop shop, Destify takes care of both your travel and wedding needs. From booking your resort to handling wedding package details, hiring a Destify Booking Coordinator should be one of the first steps you take in your planning process. There can be issues with language barriers, file sharing, and delays due to resort staff scheduling. This can be frustrating if you are planning your wedding directly with the resort. Our Destify Booking Coordinators often have relationships with the resorts due to frequent communication and can get faster results throughout the destination wedding planning process.
DON'T Rush into a Decision for the Sake of Making One
Your wedding is your day and your destination wedding is your time. This is not the time to make rushed decisions. Instead, take a deep breath, talk things over with your partner, and be confident in the decisions you're making together. This is a fun and exciting process! If you can't agree on something together, maybe you should find something you can be equally onboard with? Again, this is about you, your marriage, and your future together!
DO Stay Organized, Research, and Communicate
Traditional weddings have the home field advantage. Destination weddings require more follow-up, research, and communication to make sure all the i's are dotted and the t's are crossed. We recommend working closely with your Destify Booking Coordinator as they will be able to advise you on the best time to communicate with guests on needed correspondence, and when to have your travel documents submitted. Looking for room block assistance? We got you covered. With Destify, we guarantee a smooth and budget-friendly room blocking process. As our customer, you gain access to your own account expert to navigate you through this! Be sure to ask your Booking Coordinator or on-site resort wedding department about any questions or concerns as communication is critical. Research hurricane seasons, rainy months, and dry seasons to know the best time to book your big day.
Some couples visit the resort before the wedding to get a feel for the venue and space. If you're unable to do that, YouTube usually has resort walk-throughs from travel vloggers to give you an idea of what to expect. Watching resort videos is also a fun way to get even more excited for yours and your partner's wedding.
DON'T Be Pressured to Choose a Kid-Friendly or Adults Only Resort
Similar to golden rule, DO #1, this needs to be up to the couple and only the couple. Often, the couple stays at the resort longer than the guests, who only stay 3-4 days, allowing for some much-needed private honeymoon time. We highly recommend this! Trust us, you can't please everyone with every wedding decision. We recommend making the decision that is right for you, your wedding, and honeymoon.
Destify Wedding Planning Pros Are Everything You Need To Say "I DO" on the Beach!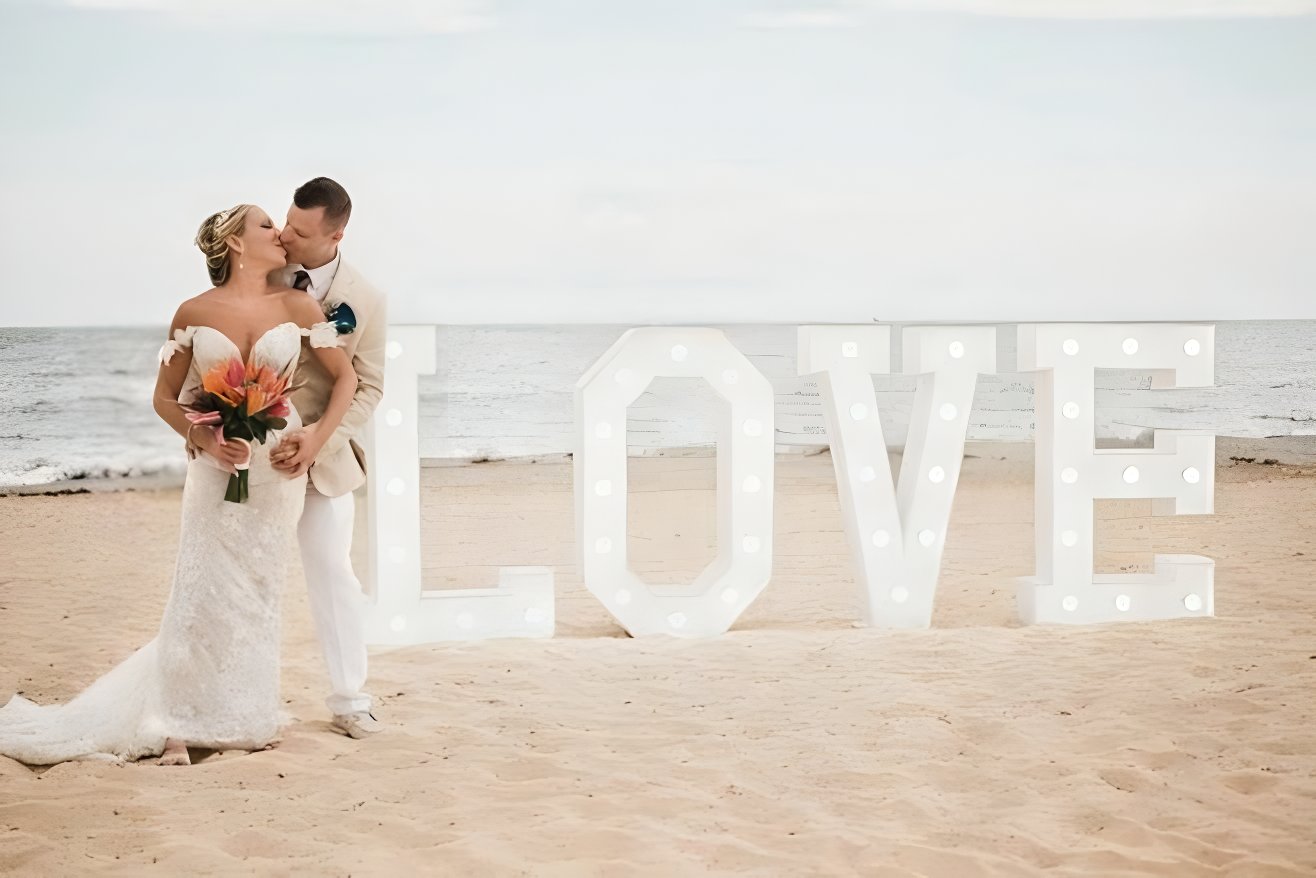 Let us simplify your destination wedding planning process. We give you all the tools, including a mobile app and customized wedding website, plus access to our amazing Booking Coordinators so you'll never feel like you're in over your head! Want to get started? Reach out to us here to start planning your wedding with a Destify Booking Coordinator and we'll be in touch! We don't charge ANY service fees. Feel free to call us for even faster service at 800-792-6898. We can't wait to get started on your wedding!
Getting ready to plan your dream destination wedding? Get connected with a Destify Booking Coordinator today via the form below: