As part of our Free Destination Wedding, we've teamed up with Royalton Luxury Resorts to offer the wedding of a lifetime, and it's all free. If you're the winning couple you will be winning an unbelievable selection of prizes, including a full videography and photography package, deluxe ceremony and a private reception, complete with a 7-night stay in any Royalton Luxury Resort. But with the win, there comes great responsibility, as it's up to YOU to choose which resort you want to host your wedding!
Will it be Jamaica, Saint Lucia, or even Cancun? As we inch closer towards the grand prize reveal we're highlighting some of Royalton's many stunning resorts across Mexico and the Caribbean. Today we're going in-depth on the Hideaway adults-only resorts tucked within several beautiful resort properties. They're the perfect choice for a sophisticated 18-and-over ceremony.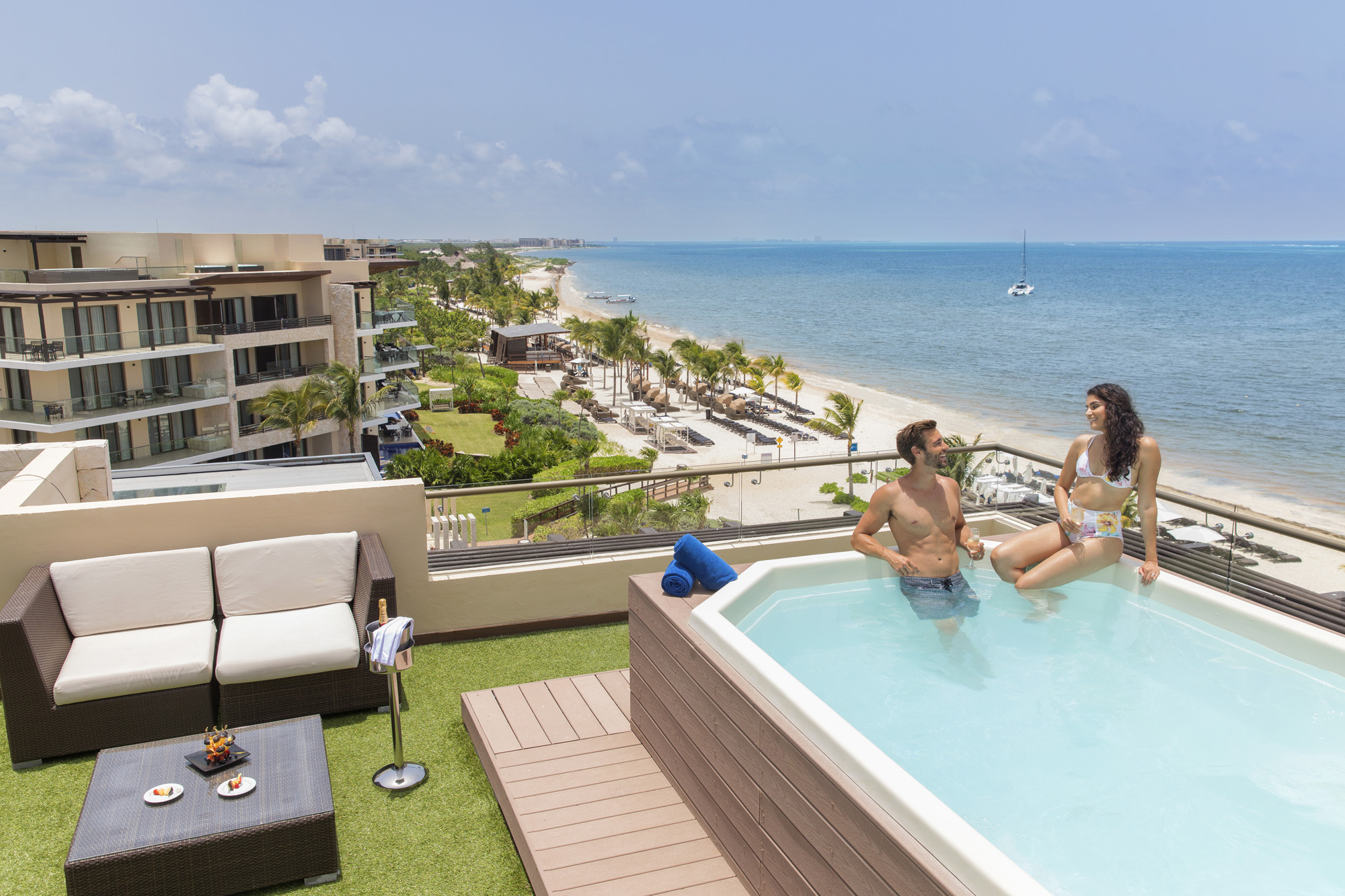 The Locations
The Hideaway portfolio features stunning bits of paradise in some of the most beautiful locations in the world. There are currently four Hideaway Resorts, in Punta Cana, Saint Lucia, Cancun and Negril. At the Hideaway at Royalton Riviera Cancun, you can expect to be near the action, close to exciting nightlife. In Punta Cana, of the Dominican Republic, you can enjoy a long stretch of beautifully pristine white-sandy shoreline. In Negril, you'll experience unforgettable sunsets, a signature of Jamaica. And in Saint Lucia, you can retreat to a mature oasis, in a stunningly secluded location amongst lush mountains.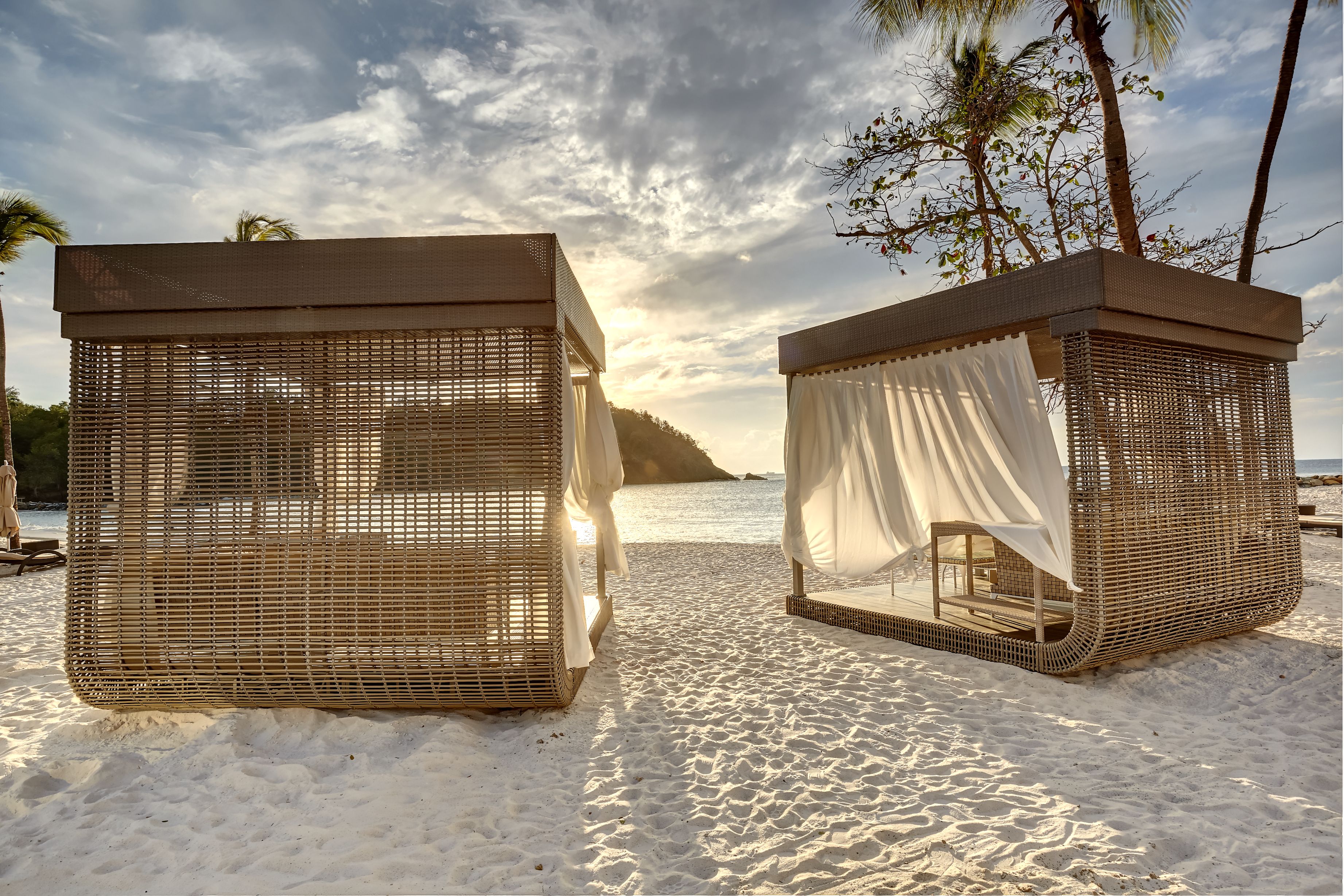 The Experience
Guests will love the "All-In Luxury" in some of the world's most popular tropical destinations. Promising an array of world-class features including modern accommodations, unlimited luxury dining, around-the-clock concierge, and daily activities along with nightly entertainment.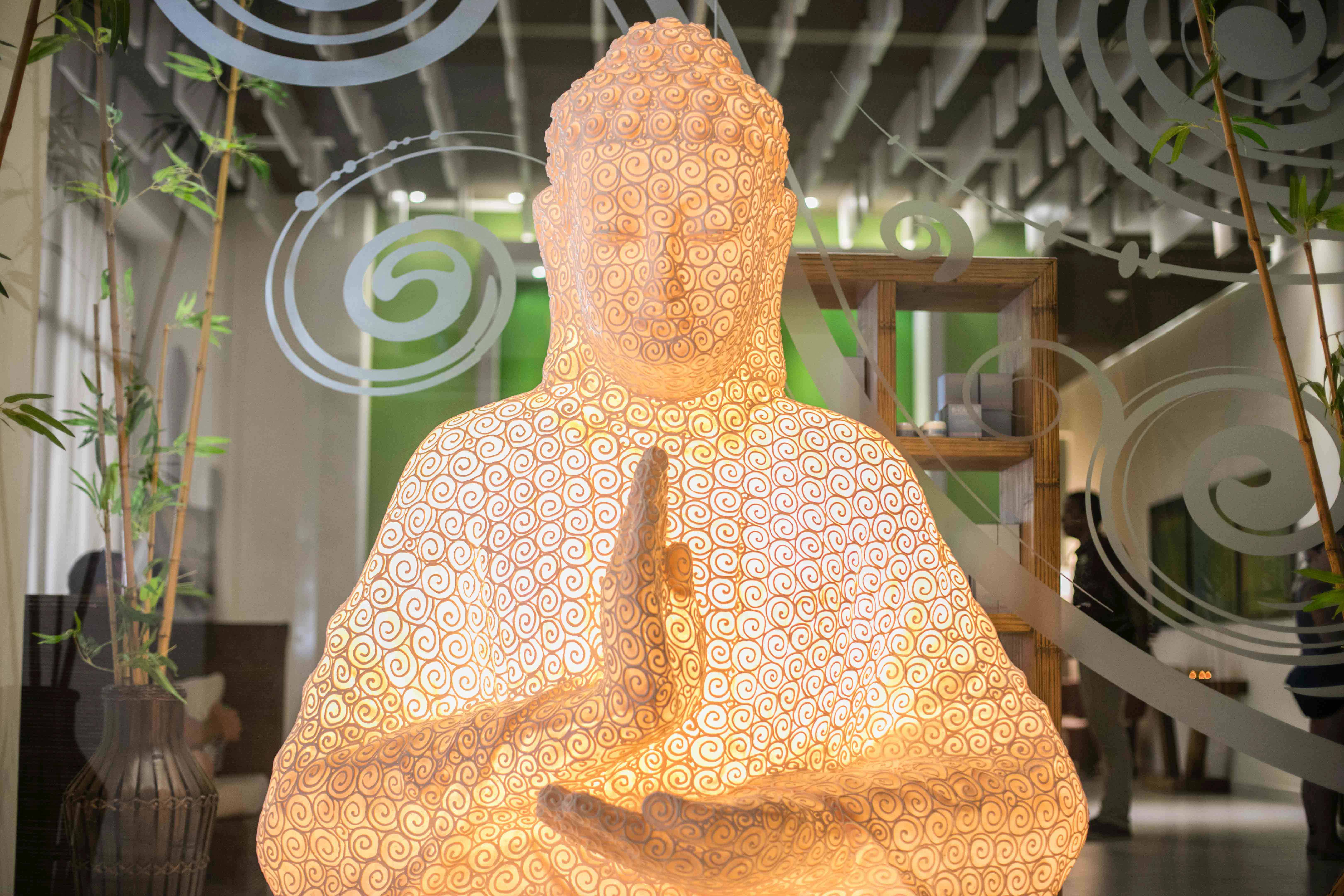 Room accommodations are contemporary and luxurious, with signature Dream Crafted DreamBeds and 24-hour concierge service. Watch the sun go down in contemporary setups, where suites feature aromatherapy to greet you each time you enter, and a spacious Jacuzzi for two to enjoy. At each Hideaway Resort you'll enjoy adults-only pools, and the privilege to do as little or as much as you would like.
Entertainment is around every corner, from lavish nightclubs to on-site casinos. Culinary options are endless, with modern restaurants covering a range of cuisines from around the globe, from Italian to Mexican, and fresh seafood too. Guests can even take part in the deluxe C/X dining experience, where food is a blank canvas for artisan chefs.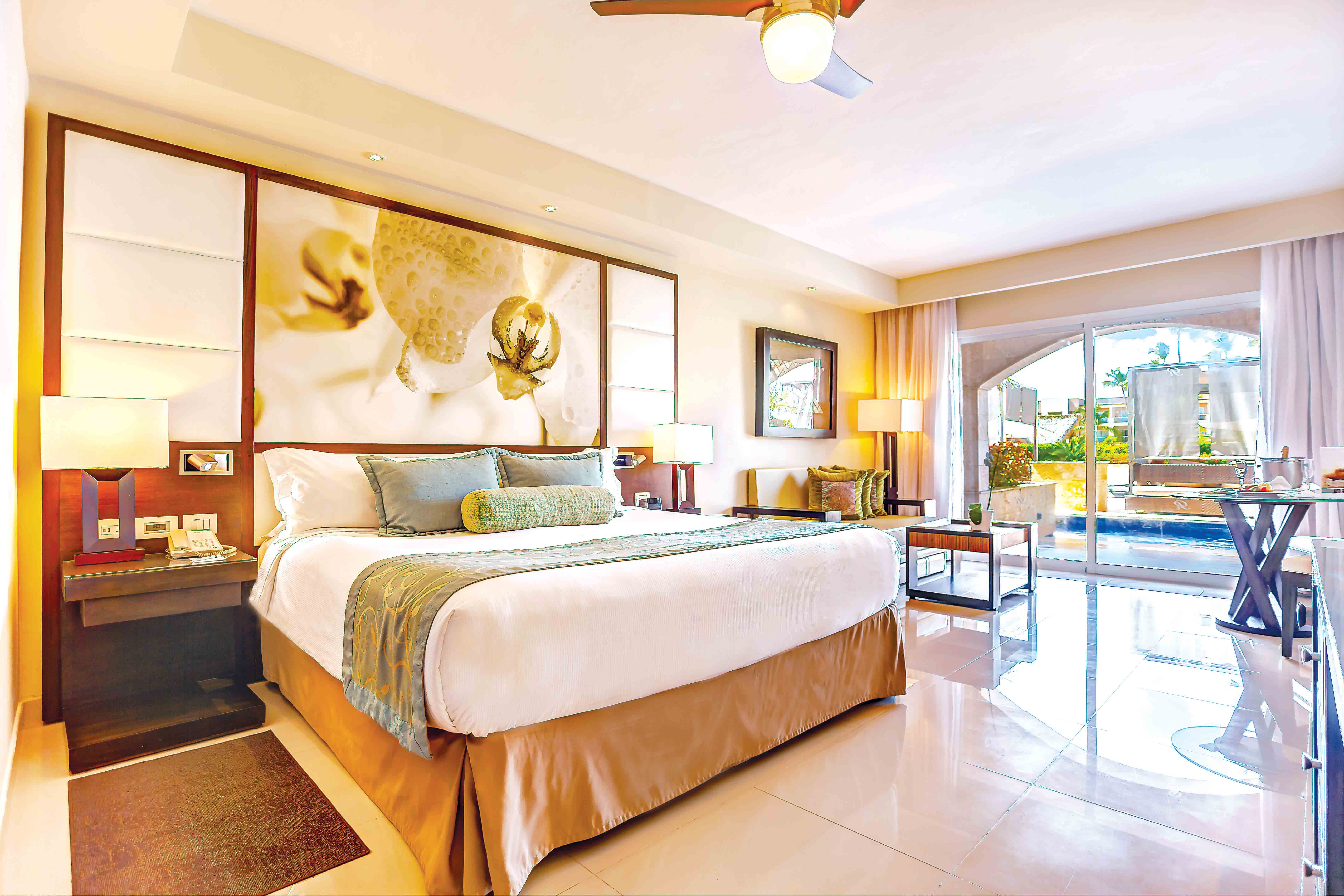 Luxury Weddings
Hosting your wedding at Hideaway Resorts promises the wedding of your dreams, with an entire team dedicated to making sure each moment is breathtaking. At each of the resorts, you have the choice of beachfront vows or choosing a modern ceremony at the elegant gazebo or show-stopping plaza lobby. Some venues even include sky terraces overlooking the sparkling waters.
As part of the Royalton wedding packages, you can expect "getting ready" refreshments while you prepare for the ceremony, aisle and floral decorations, sparkling wine toasts, and even spa discounts for the entire wedding group. And of course, you'll receive impeccable service for the entirety of your wedding provided by the Royalton Luxury Resorts wedding department.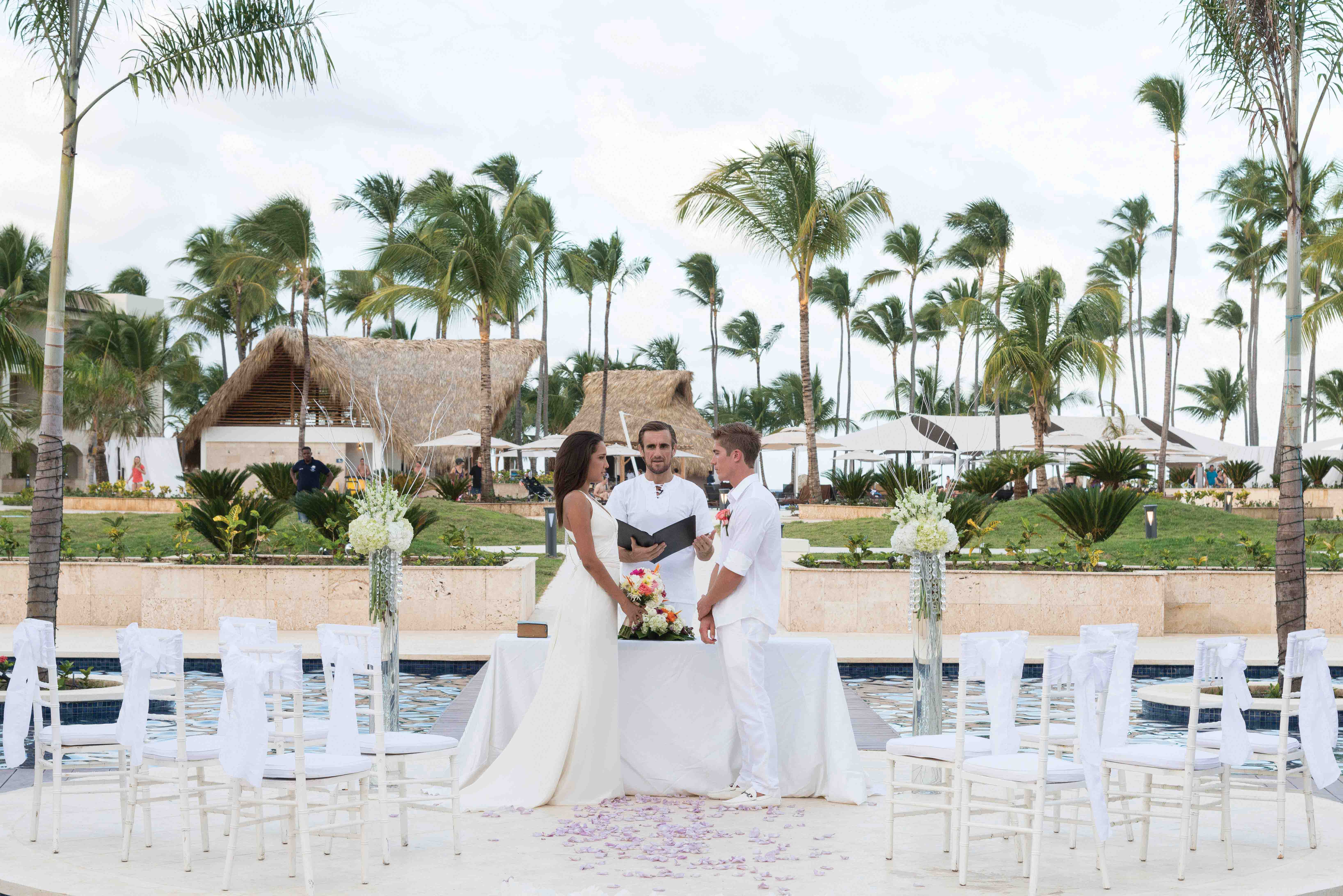 Ready to submit your video and win a FREE Destination Wedding? Now's the chance, plus, simply by entering before August 31st, you'll be automatically entered for your chance to win $500 cash towards your wedding registry!