Your dream destination wedding is still attainable regardless of the pandemic. Even better? We have a guide that showcases the latest trends in health-conscious destination weddings.
From sanitized venues to private receptions, learn how to host safe, unforgettable ceremonies for groups of any size. Let your worries drift away with our Socially Distanced Destination Weddings guide.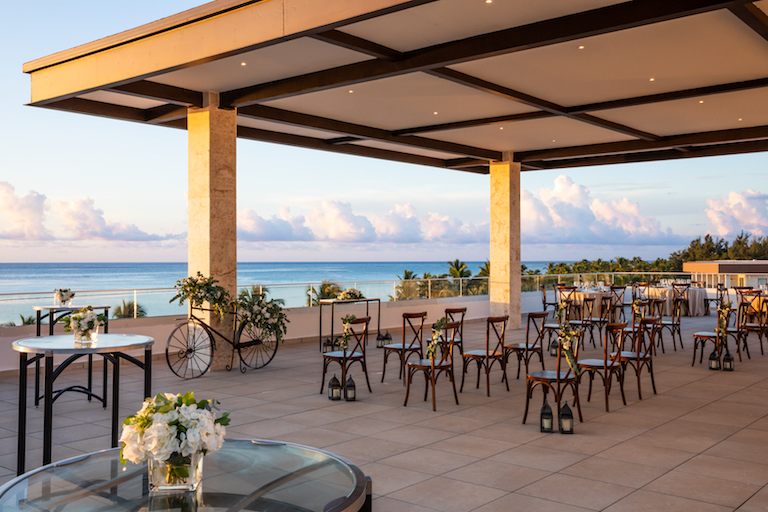 Explore resort guidelines ranging from friendly mask-clad workers to single-use cups for all drinks. With spaced tables and updated food handling codes, enjoy a secure soiree.
What's more? Vigilant hotel staff will disinfect common areas daily so you can vacation comfortably. Additionally, many resorts run between 30 percent and 50 percent of capacity guaranteeing plenty of room for everyone's comfort. Talk about an exclusive tropical getaway.