At Destify we proudly host same-sex destination weddings to Mexico and the Caribbean, along with other LGBT ceremonies as well. As more of the beautiful islands we host ceremonies on allow for equal rights, the greater the opportunities arise for LGBT couples to host the gay weddings of their dreams. Follow below as we highlight 2020 same-sex destination weddings, and offer helpful advice for planning your very own ceremony: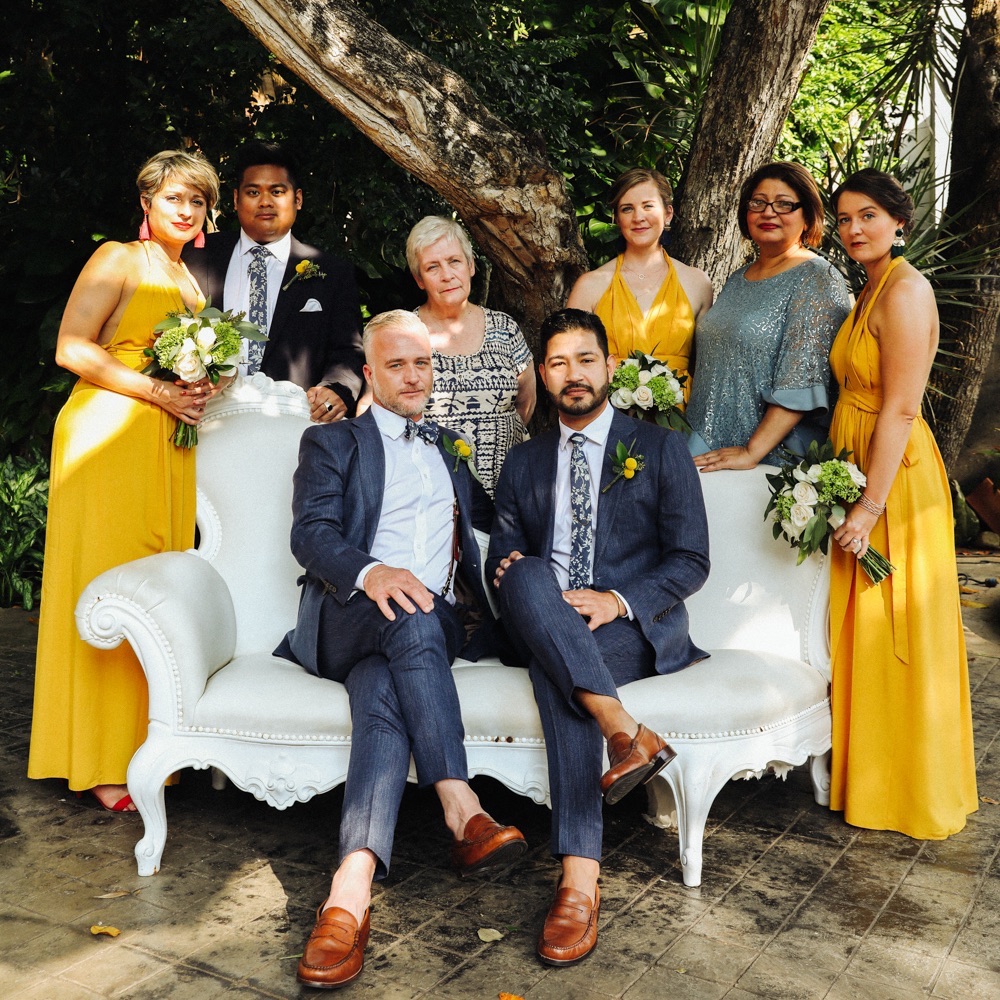 Ed and Billy at The Fives in Riviera Maya, Mexico.
LGBT-friendly Destinations
Unfortunately, with each island-nation in the Caribbean, comes a different understanding of gay weddings and legal rights in general. Some island countries, like Jamaica, will not host symbolic same-sex ceremonies. Although other islands may provide an open and welcoming environment, they still may not host same-sex ceremonies either.
One particular island seeing a changing of views is the Dominican Republic. Although legal rights are still a hotly debated issue, many of our all-inclusive resorts are happy to host your beautiful wedding there. One loophole that must be followed through for same-sex beach weddings, is that the resort must rest on private property. Other then that, you're good to go, and wedding departments can't wait to welcome you!
Some of the smaller Caribbean islands are truly LGBT friendly as well. Take the Dutch island of Curacao or the tropical island of Aruba. Here you'll find vibrant gay communities, and idyllic resorts perfect for hosting your wedding. Just beware that costs could be high on these islands, as they're harder to travel to and may have expensive flights with few options when it comes to travel routes. To save money you could experience long layovers or redeye timeslots.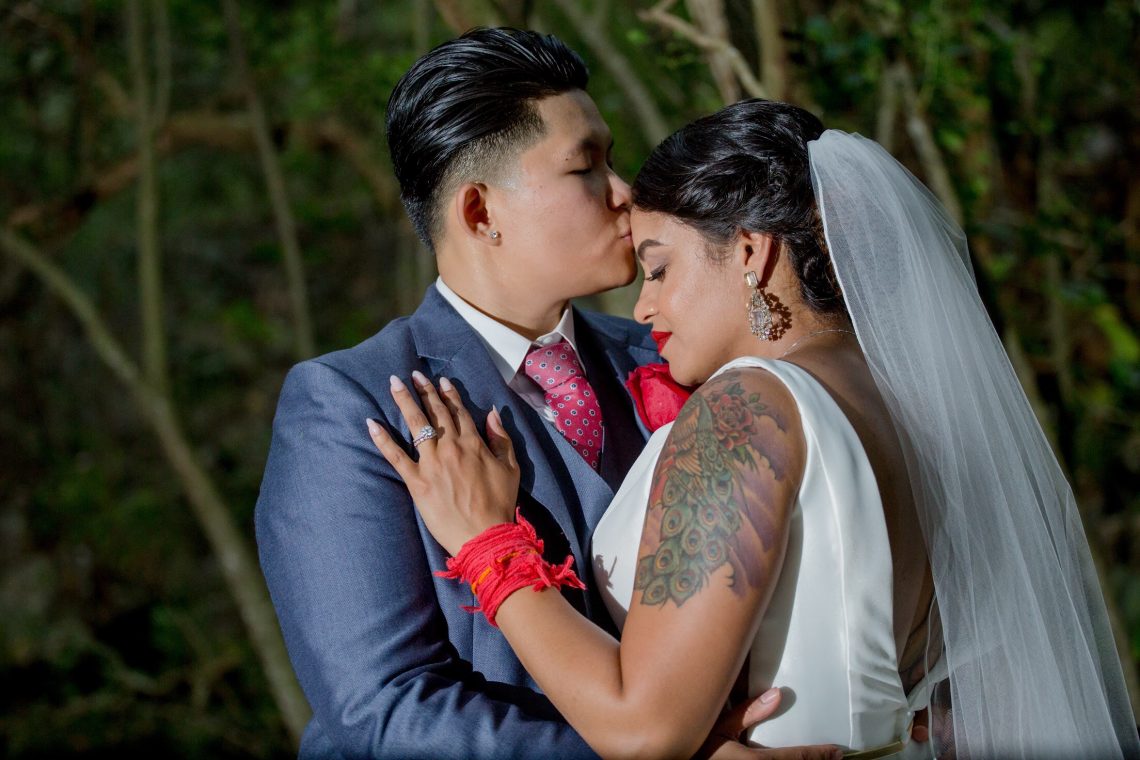 Rosea and Bianca in La Romana.
Mexico for LGBT Destination Weddings
It goes without saying that Mexico is the top destination for same-sex destination weddings, and for good reason. Puerto Vallarta is the "gay capital" of Mexico, and throughout the romantic zone, you'll find many gay bars, restaurants, and other establishments to visit.
The Caribbean coast is just as welcoming, and resorts along the hotel zone of Cancun, or Riviera Maya would love to host your ceremony. Throughout the calendar year, the LGBT communities of Mexico enjoy lavish events, circuit parties for the wild ones, and of course, huge Pride celebrations where everyone can express themselves! Check your community calendars though, as booking your wedding during these dates could be harder than usual.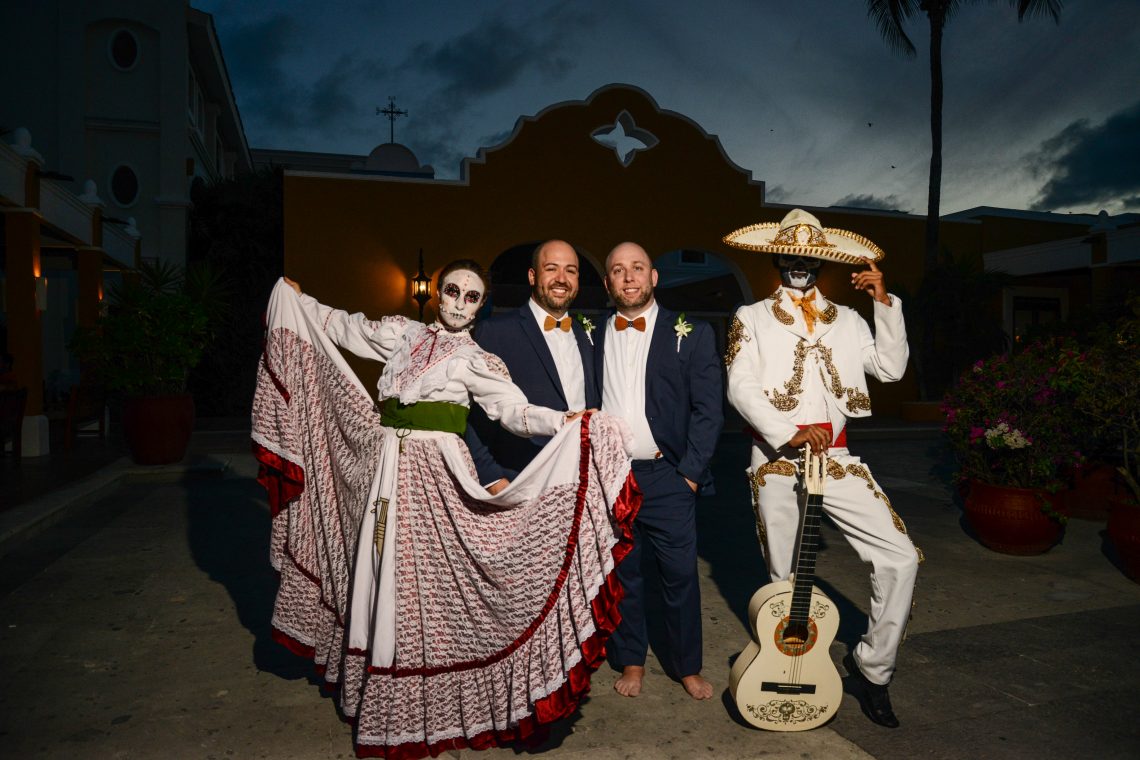 Richard and Ryan
Destify Couples
We wed 1000s of couples every year, and this includes many same-sex or LGBTQ couples. Your travel expert is happy to assist you with expert knowledge and to find you that perfect resort for your destination wedding.
Some example same-sex weddings can be found within our Destify Couples section. AJ and Matt hosted their wedding at Hyatt Ziva Puerto Vallarta. Ed and Billy held their wedding at The Fives in Riviera Maya, Mexico. Rosea and Bianca had their wedding in La Romana area of the Dominican Republic, which is now the Hilton La Romana all-inclusive resort. And Richard and Ryan hosted their destination wedding at the jungle-clad Dreams Tulum resort.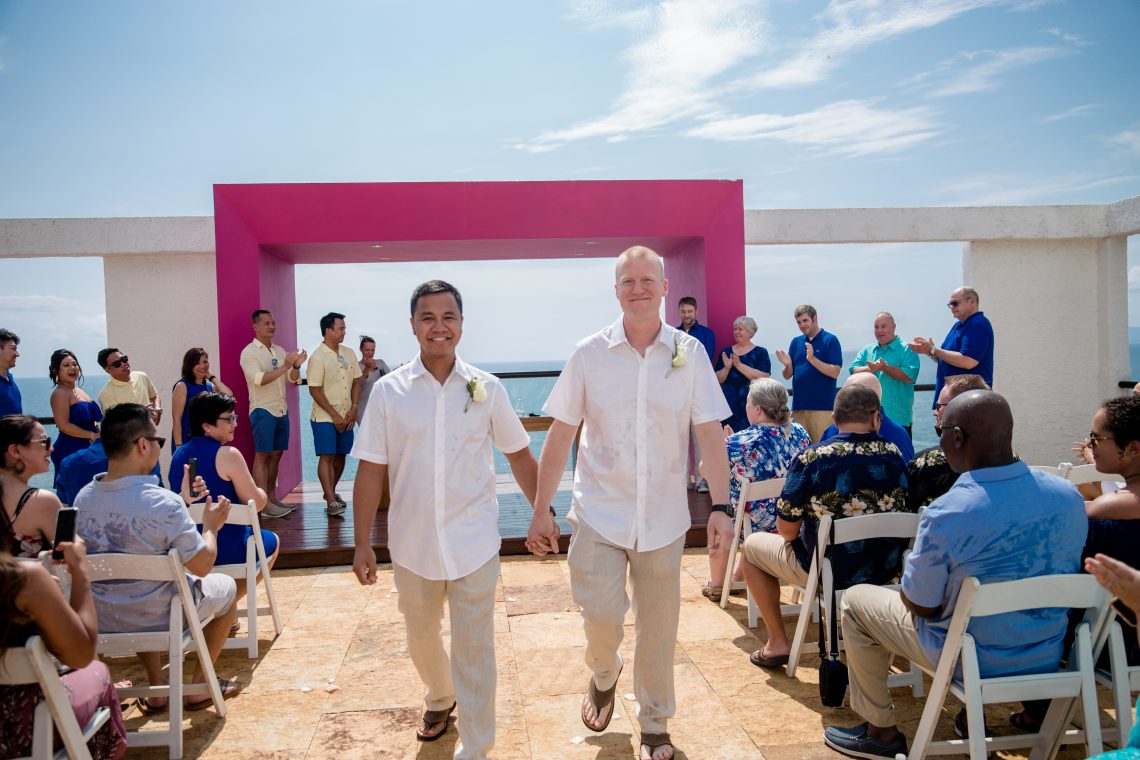 AJ and Matt at Hyatt Ziva Puerto Vallarta
Want to learn more about same-sex destination weddings in the Caribbean? Follow the button below to see our original article on same-sex destination weddings: