Today we're featuring Renelle and Toney's wedding at Melia Nassau Beach in the Bahamas. The Destify Couple were highschool sweethearts, and they knew they wanted a destination wedding from the start.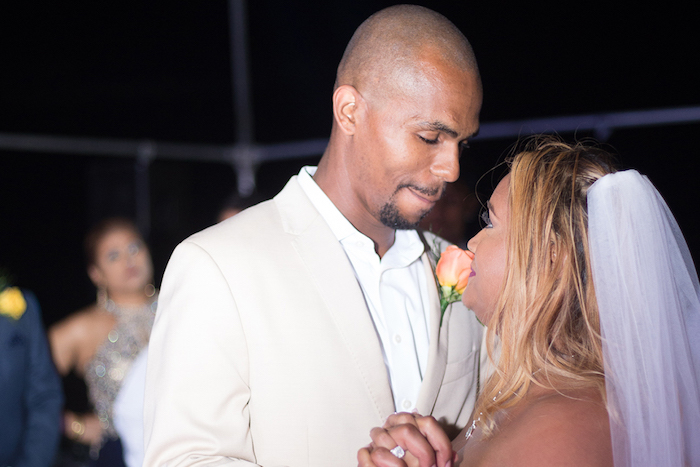 The couple chose the
Melia Nassau Beach
resort because of it's beautiful beachfront. They shared their vows at 6pm on the beach.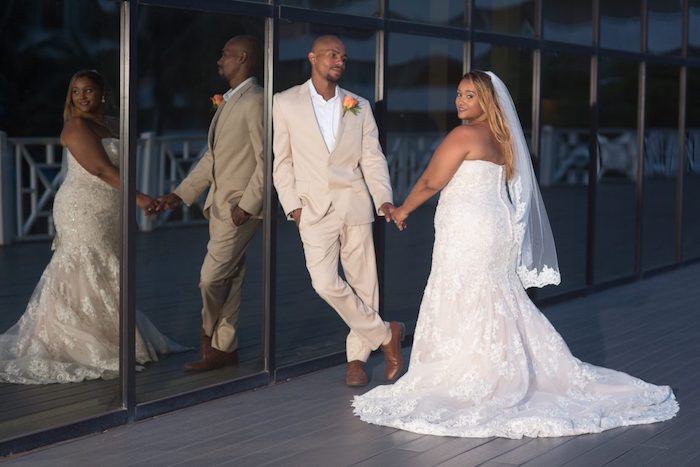 The couple chose to go with an a-la-carte wedding, meaning they built it themselves rather than selecting a package. This included everything from the ceremony setup and reception to additional decor. On the day of their wedding, By the end of the day, everything had gone perfectly, and Renelle said,
"I just let everything roll off my shoulders, and at the end of the night it was perfect, it was everything we could have asked for!"