Another year, another chance to participate in some of the hottest destination wedding trends and 2019 is going to see many varieties of colors and personalization. This year we're seeing a return to form for classic colors; think gold and silver for your plating and silverware, and as pastel colors are fading in popularity, many couples are looking for unique new ways to use pops of colors for their ceremony. Follow the list below as we cover some of the best 2019 destination wedding trends.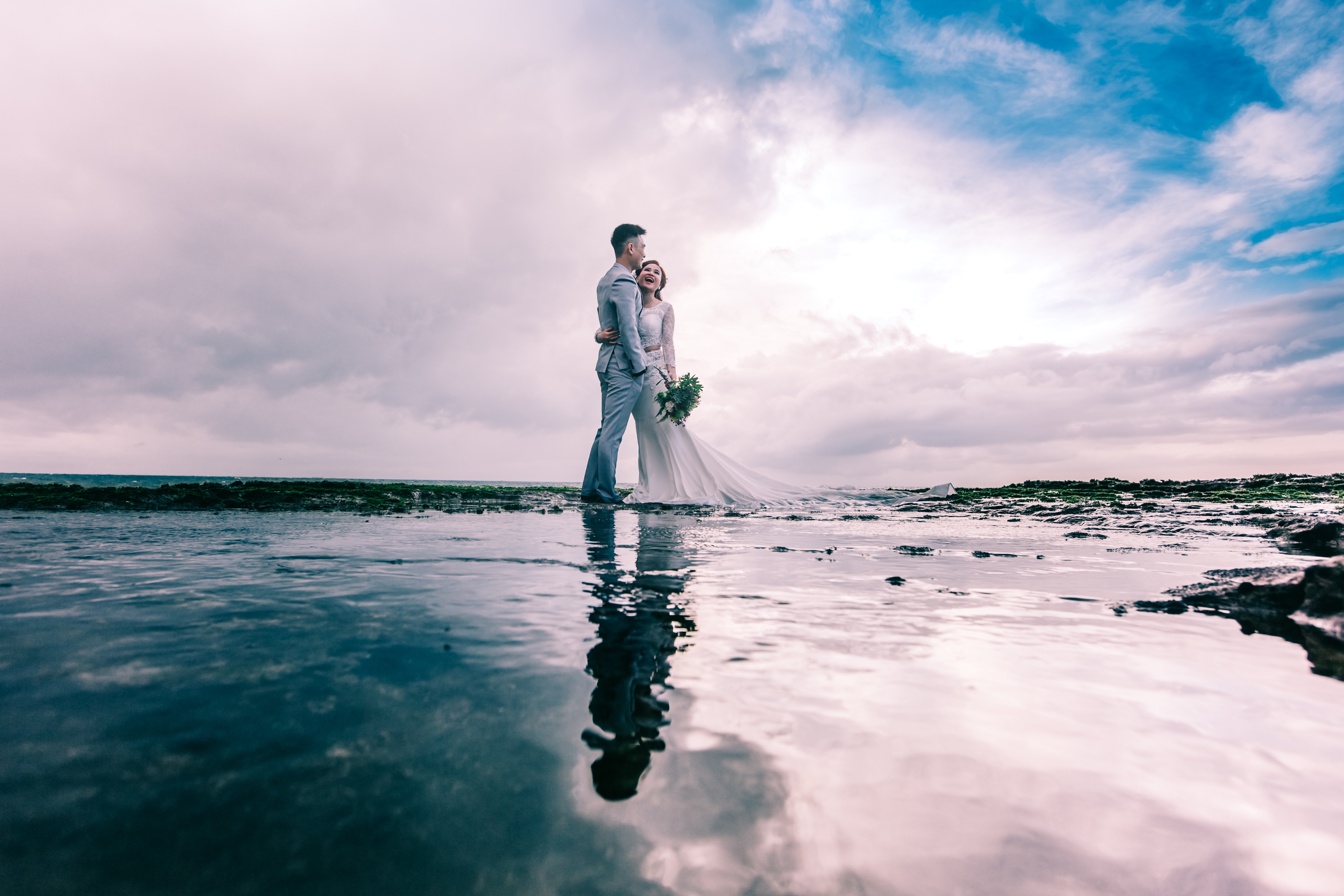 Statement Pieces and Lace Bridal Dresses
Perhaps due to last year's Royal wedding, many brides are taking destination wedding inspiration cues from Meghan Markle for their wedding outfits. How? By featuring lace within their garments or using tiaras as headpieces for their ceremonies. a new destination wedding trend is forming in 2019 – more and more bridal designers are using lace bodices as garment structures, and these dresses are often using more natural necklines and cutouts. Floral lace is a sure way to gain a classic and elegant look and will make your wedding pictures appear timeless in the future. Lace is perfectly fit for destination weddings too, as the material is often comfortable and airy. Statement pieces include the aforementioned tiaras, and we are also seeing a lot of brides utilize bows and jewelry to complement their gowns. Some brides are choosing to go for simple and sweet wedding dresses, to maximize comfort from the ceremony to reception, while adding glimmering costume jewelry to take wedding photography up a notch. Some brides are even choosing to wear a special pair of shoes (sometimes with a pop of color) specifically for the reception, which could add noticeable flair after a barefoot beach ceremony.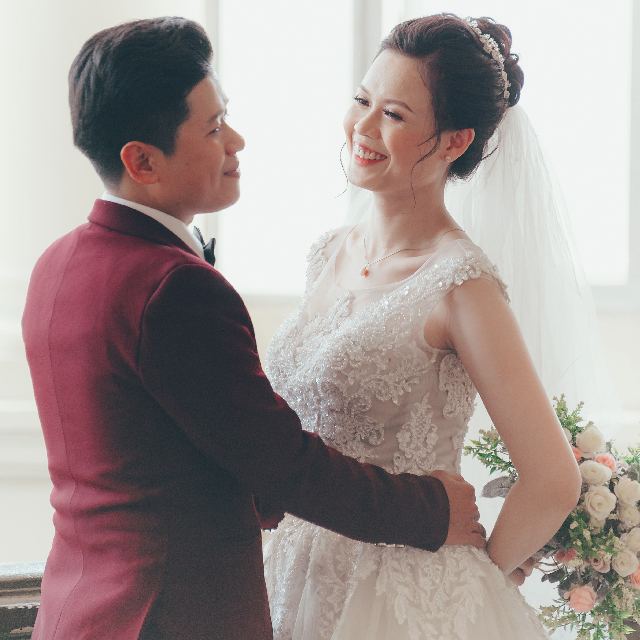 An example of a lace bridal dress using "3D" flowers.
Sunday Ceremonies
With all-inclusive destination weddings, many of our resorts now feature the ability to host your ceremony Monday through Sunday. Although additional charges may apply for your minister by selecting a Sunday slot, couples in 2019 are choosing this destination wedding trend as the perfect ending to an already emotional vacation with their closest family and friends. Ending with your ceremony and reception on a Sunday would be ideal for many of your guests to head home on Monday, allowing for you to kickstart your honeymoon! Sunday weddings allow for couples to do as little or as much as they would like leading up to the ceremony. Couples are opting for guests to arrive midweek, and hosting events leading up to the ceremony, like welcome parties or cocktail hours. This also leaves plenty of wiggle room to take advantage of your chosen destination, and you could offer an optional excursion to explore the local sights. What better way to bond with family members than to take a sunset catamaran trip, or to go snorkeling in the tropical waters? Hosting your ceremony on a Sunday could make way for a Monday morning farewell brunch too, where you could see your guests off before they head home.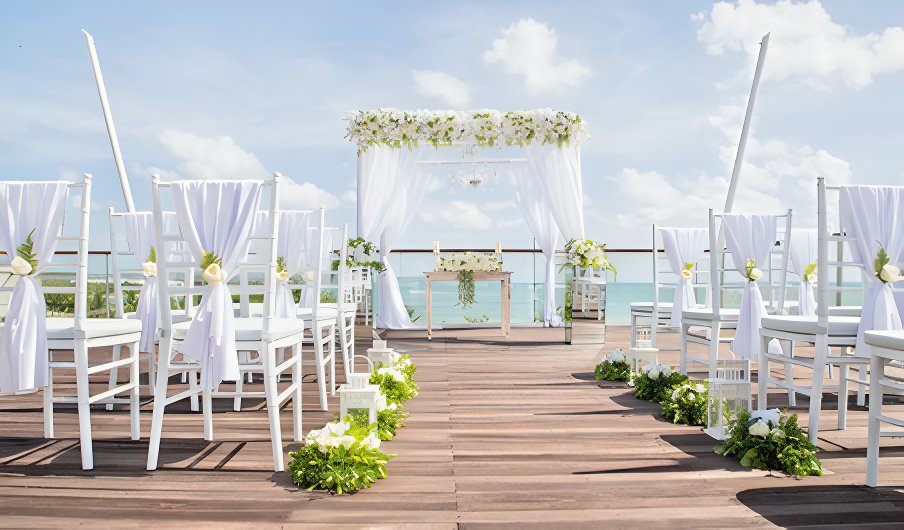 Colorful Florals
2018's continued destination wedding trend of the use of exciting new florals will see some refinement in 2019. Couples are choosing classically silver or gold dinnerware and ceremony decor but adding bright floral arrangements to create a unique twist to the classic ceremony. Tropical floral arrangements, especially in bouquets, are going to be on the rise for the year, and they fit the vibe of a destination wedding perfectly. Some brides are going for a bouquet with many different colors featured within. Think garden roses, dahlias, and bright peonies. As couples are considering their future photos while picking out the floral arrangements, they're choosing to go with deep and vivid colors so they'll pop out loud in print. Expect to see these colors within the decor too, from table centerpieces, to along your ceremony palapa or gazebo.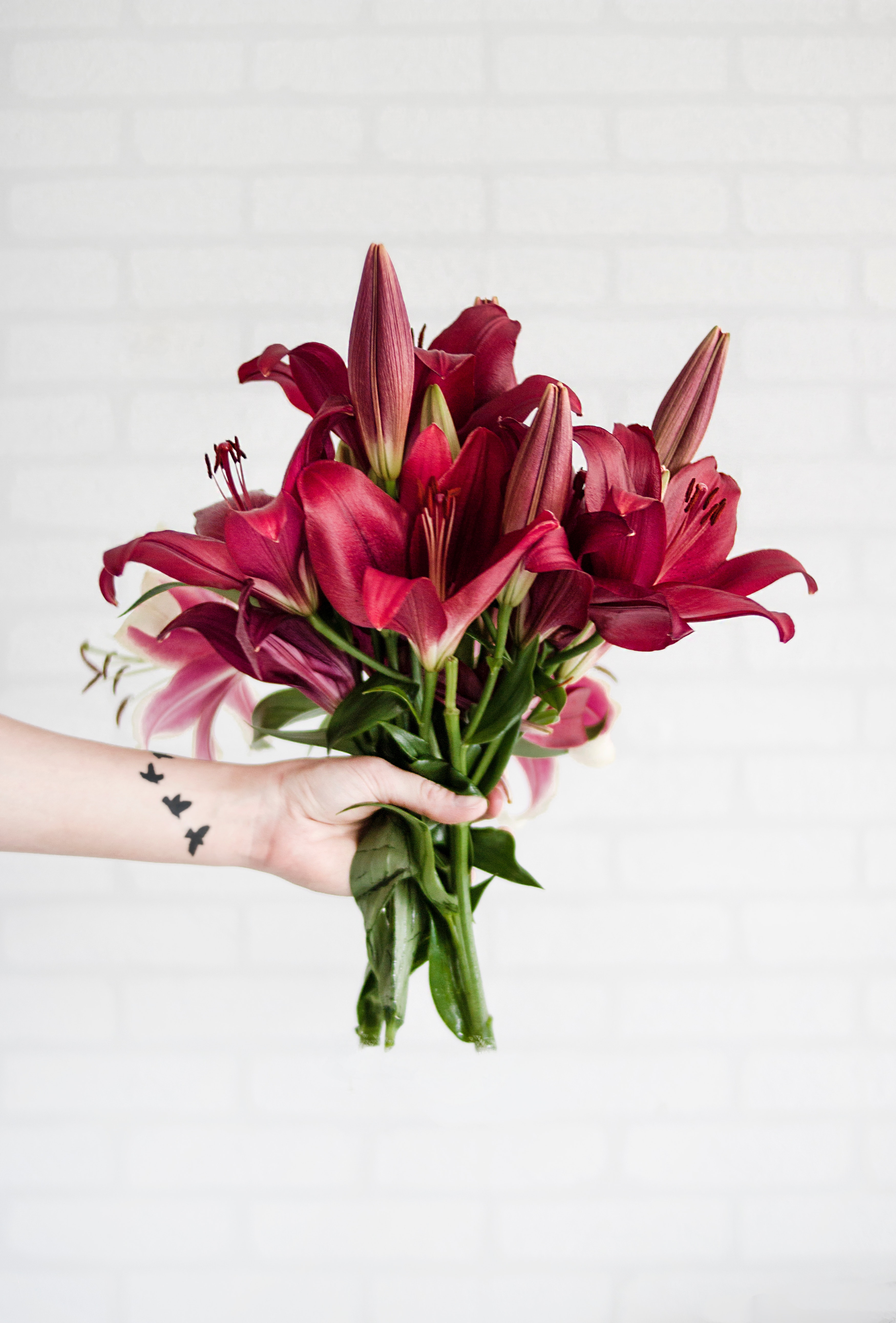 Videography and Drones
As more resorts offer photography and videography packages with drone cameras as an option, couples are thinking of exciting ways to take full advantage of this 2019 destination wedding trend. Some couples are adding videography as an extra component to their destination wedding, capturing vows on tape, or recording those choreographed dances they've worked so hard on. Take the "trash the dress" concept to new heights by filming the process. See the attached video from our Destify Couple, Lisa and Kyla, as they jump into a Mexican cenote during their destination wedding at Dreams Tulum. And this is just a teaser!
Lisa + Kyle – Tulum, Mexico Trailer from Love Story Films on Vimeo.
Utilize your location to its full potential by hiring a videographer or photographer that uses drone cameras. Drones can fly high above your ceremony, capturing wide sweeping panoramic shots, or aerial views of that first kiss as newlyweds. Drone regulations often require permits and vary by destination, so you must check with your chosen resort about permissions. With today's advanced technology you can expect steady video footage, and new perspectives for your destination wedding.
Personalized Gifts
With destination weddings we're seeing a greater emphasis on personalized gifts for your guests, and we're expecting  to continue this destination wedding trend into 2019. With the luxury of choosing an all-inclusive resort, your concierge service may be able to coordinate handing out gifts when your guests arrive, or even placing their favors in their rooms. This is a great added touch to make your guests feel special. If your wedding party is small and intimate, there's a greater ability to really give gifts that feel personal. You can even go the extra mile by personalizing their gifts or welcome baskets, and couples are looking to their destination for inspiration. Many gift baskets are now including goods from the area. Some great destination wedding ideas include special bottles of tequila for guests if your wedding is in Mexico, or bottles of "mamajuana" for your Dominican Republic destination wedding. Some simple research could lead to local handmade crafts and delectable treats that would make a gift basket all that more memorable. Try mixing these items with items from your hometown and you have a rewarding present for guests that really represent you as a couple.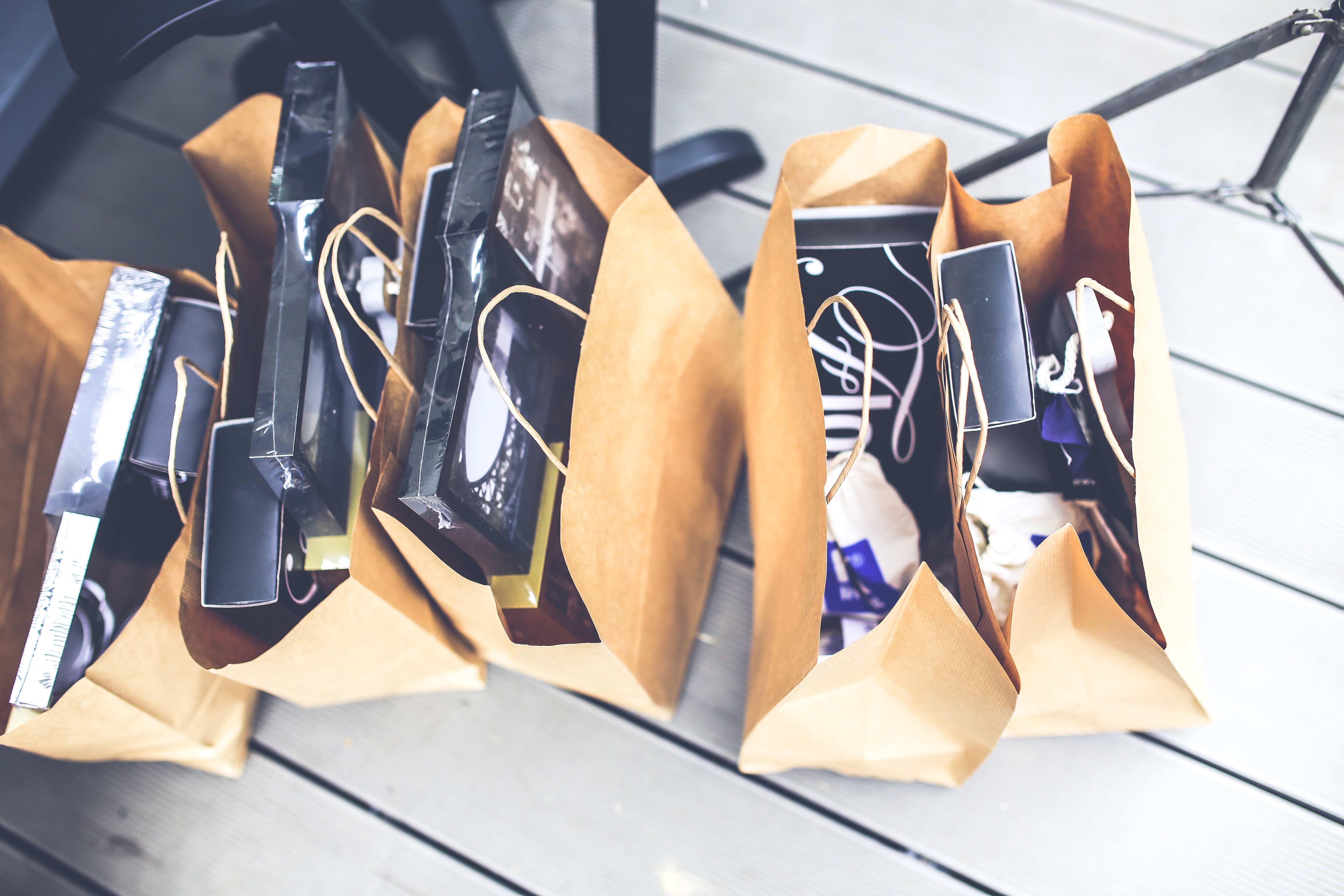 Themed Buffets and Cooking Stations
Guests these days are foodies, let's admit it. Luckily, there are tons of options now, and choosing a spread that will wow your guests is easier than ever. Stateside weddings in 2019 are seeing a destination wedding trend in live cooking stations, and at destination weddings, you could also arrange this. Buffet options can be highly themed now, and many resorts offer a variety of cuisines for your reception, from make-your-own tacos to Asian-inspired sushi platters. Wedding departments will be happy to explore menus and reception options with you. Following in line with trends above, couples are also choosing to go with regional cuisines instead of more Americanized menus. Think about where your wedding is and draw from local flavors. You could feature shrimp tacos in Cabo, spicy jerk chicken in Jamaica, or the delicious rice dishes of Costa Rica. The same can be said for an open bar too, where you could offer a local cocktail, perhaps paired next to a signature drink you've created as a couple?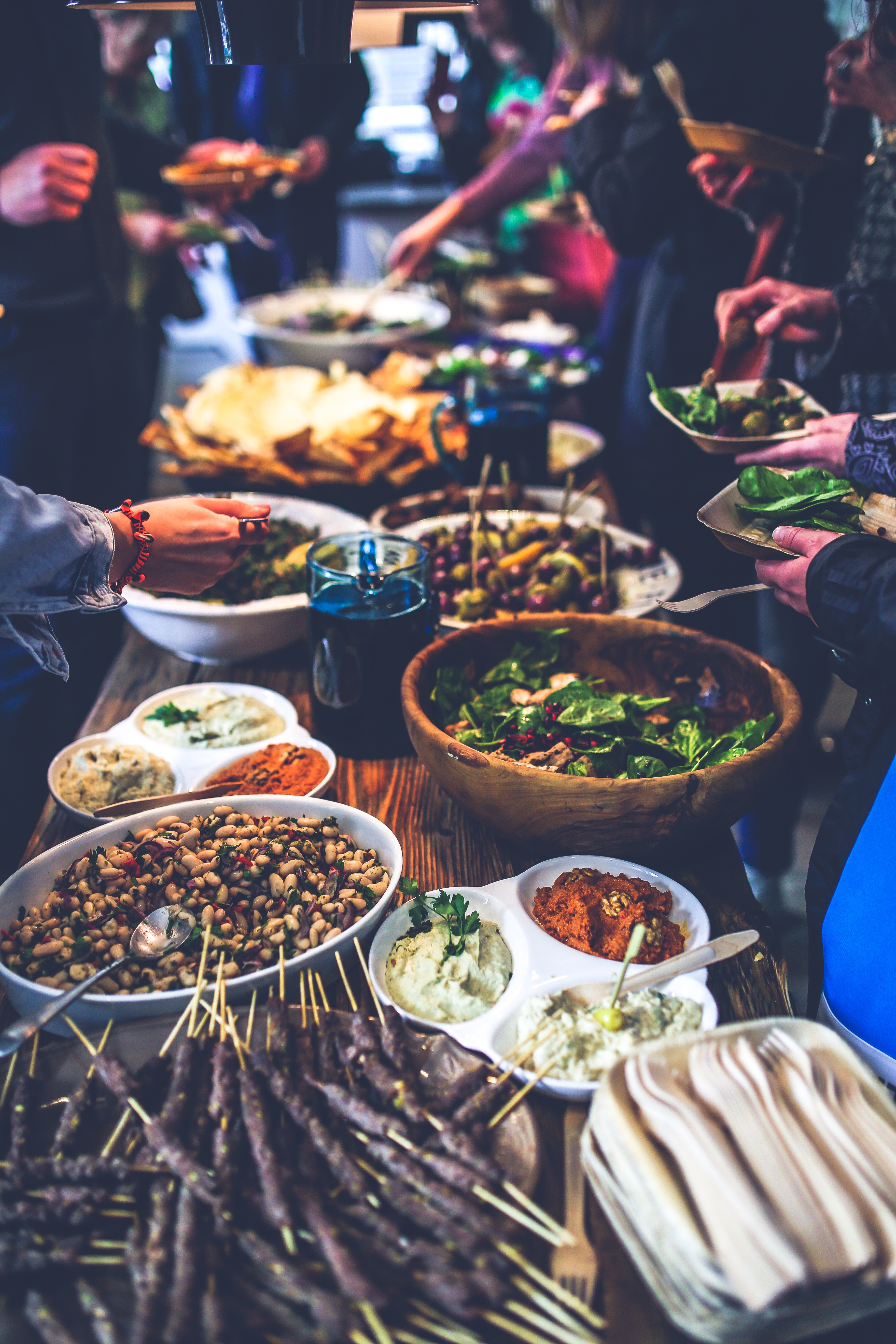 An Indian-inspired buffet spread.
Ready to utilize some of these 2019 destination wedding trends yourself? Visit our comparison article by clicking the button below. It will show you just how more affordable a destination wedding is compared to a local stateside wedding. And remember, we're always just a phone call away.