COVID-19 has greatly affected the destination wedding industry, causing travel restrictions to our many beautiful countries and forcing many of our Destify couples to postpone their celebrations until later in the year, or even into 2021. It's safe to say that the spring months are some of our most popular dates for ceremonies, and it's been gut-wrenching for couples to have to change their plans so close to their wedding date.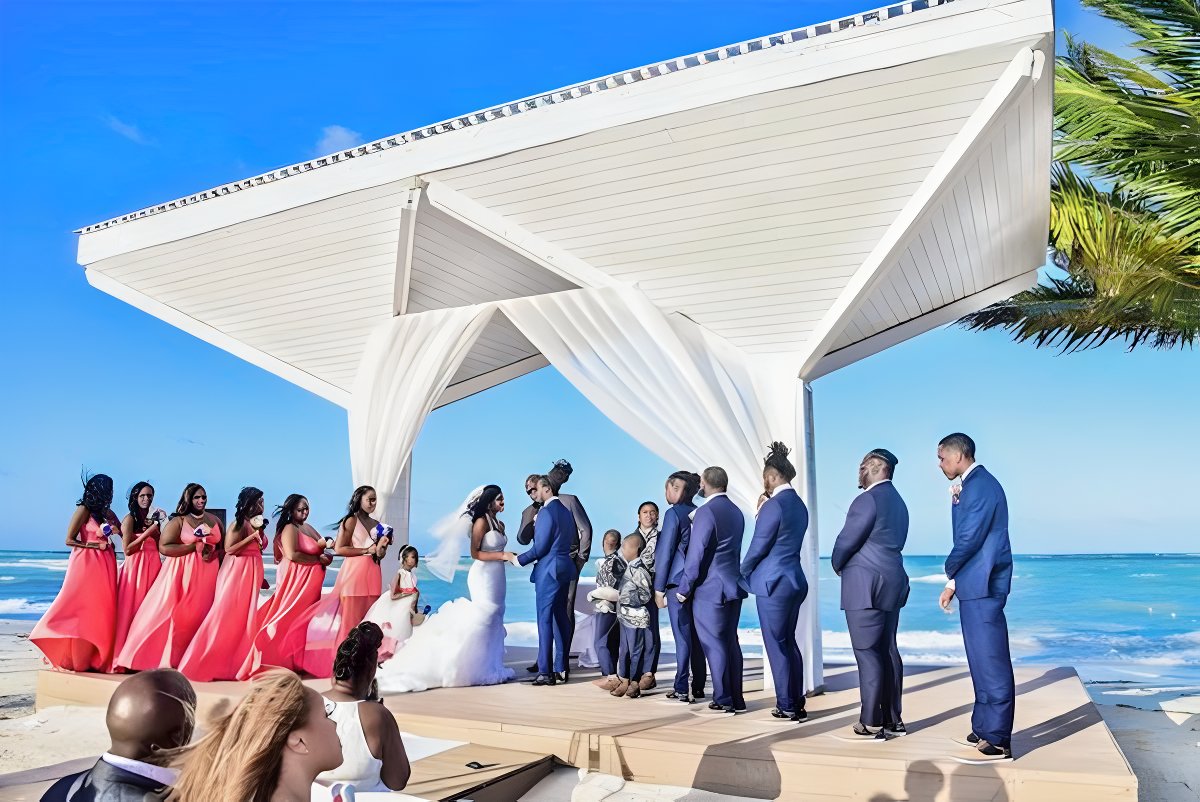 It's also been hard on our travel agents and our brand partners too, who've had losses in income amongst the added stressors of working around the clock to offer rescheduled dates or refunds. And also for our friends in the hospitality industry who are currently awaiting the day travelers can return to their resorts while also maintaining self-health in the midst of the coronavirus.
But many of our couples are still planning weddings during the COVID-19 crisis, and will still be able to host gorgeous destination weddings once the travel restrictions are lifted. Many new couples are booking now too, as room rates and flight deals are at record lows. We've reached out to 3 of our current couples who took the time to answer a few questions about what it's been like rescheduling or planning their wedding during the pandemic:
Tameka at Royalton Riviera Cancun
Tameka and her fiance are having their wedding next July, at Royalton Riviera Cancun in Mexico in 2021. Luckily this has left plenty of room for schedule changes if need be, while the rest of the world recovers. At first, it was tough to get in contact with agents or the wedding department though, due to the pandemic. "I'm looking forward to marrying the man of my dreams," Tameka said, "and spending a special day with family and friends". This will be the first time her family has experienced a luxury all-inclusive together.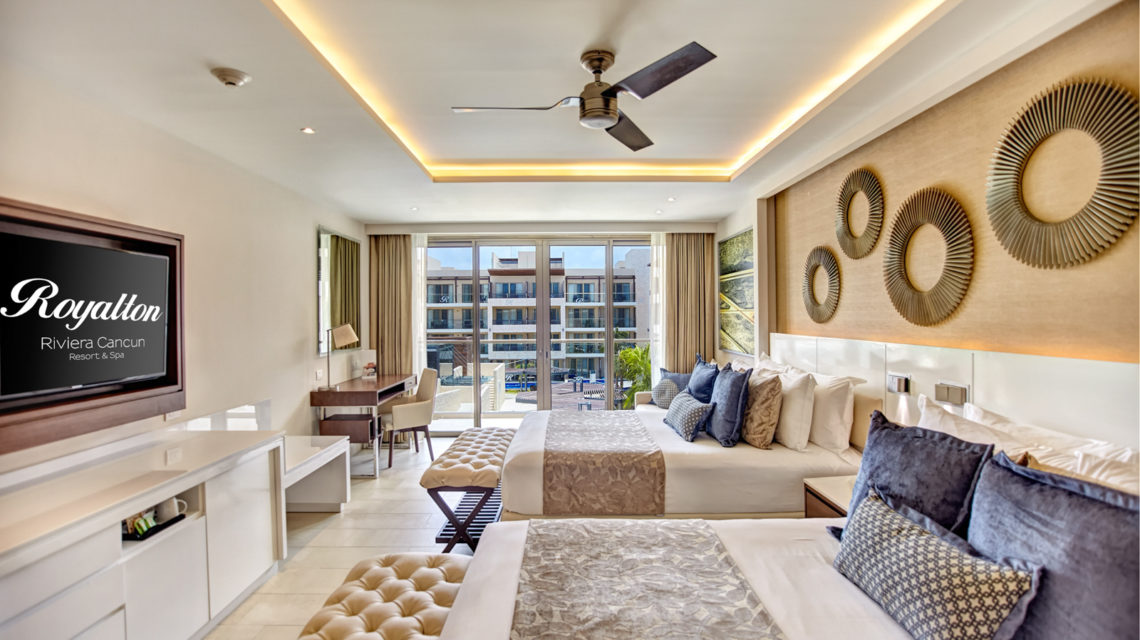 The coronavirus has directly affected Tameka and her family, as she had contracted the virus herself. Through her recovery her agent Cassandra has been supportive, helping not just choose between destinations and resorts, but to check in on her well-being as well. Tameka said, "She told me to focus on myself and we'll discuss the process once I'm feeling better".
Tameka's advice for planning couples is to create a budget and stick to it, especially with today's current economic climate. Recruit some close family members and friends to assist in planning and utilize a travel specialist to reduce much of the frustration in the booking process. Tameka admitted, "Planning a wedding can be overwhelming because it's the most special day of our lives and you want it to be perfect".
Destiny at The Fives Beach Hotel
Destiny is also planning her destination wedding in July of 2021. The wedding was originally slated for July of this year instead and had to be rescheduled due to the coronavirus. Planning the wedding has gone from just months away to a standstill since the new date is now over a year out.
Working with Destify and their agent Tiffany has relieved much of the stress. Destiny said, "She has not changed her level of amazingness, and has continued to act swiftly and efficiently and always with that positive vibe of hers". An otherwise tough decision has become much easier.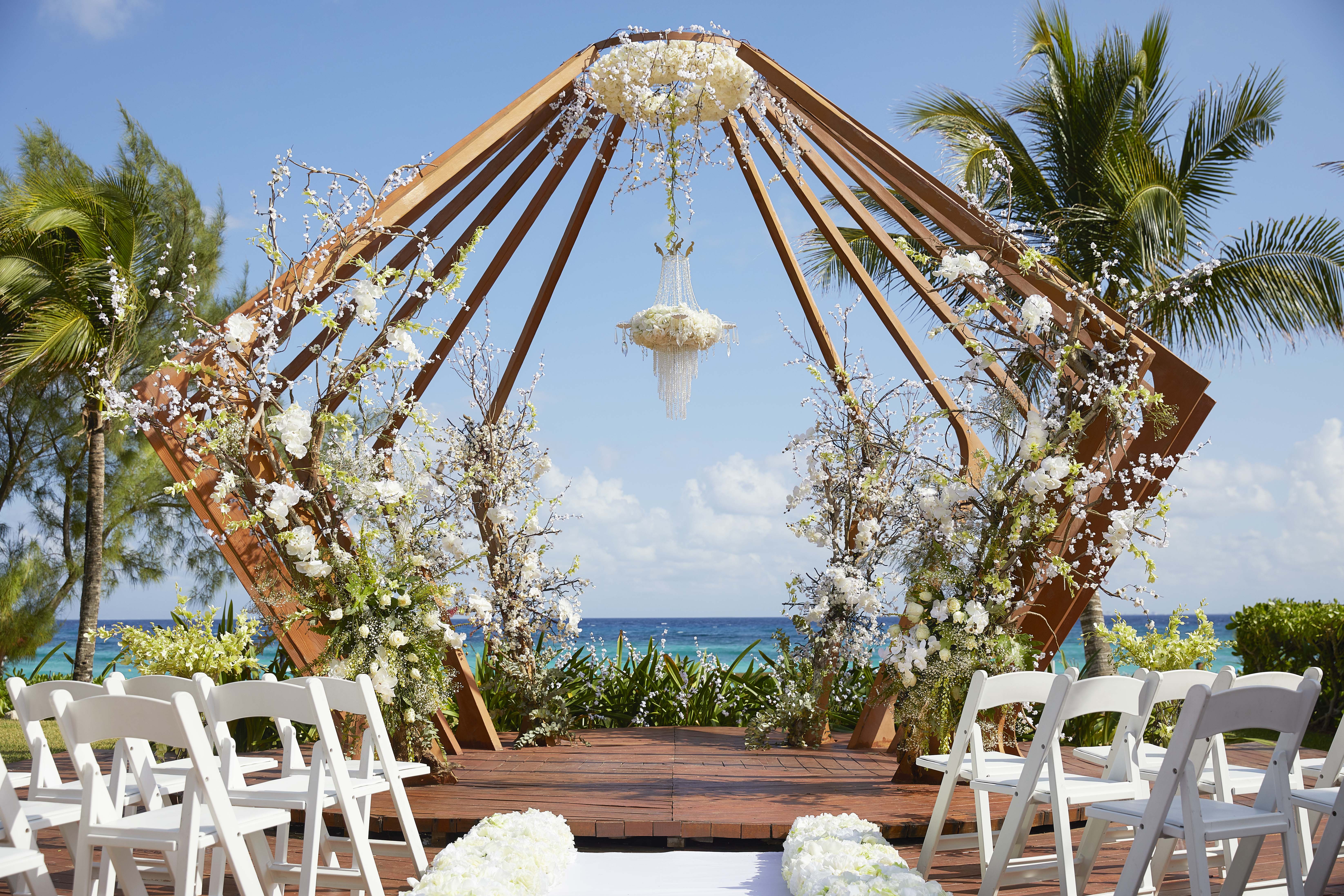 The couple agreed they can't wait until they'll finally get to their destination wedding. Destiny said, "Just to get to that point, with everything going on, and we're all in good health and good spirits and just so happy to be there". They're excited about the overall positivity and good feelings that will come with those future memories.
Destiny's advice is to always keep the vision of your celebration in mind, and spend this extra time to list and rank things that are both important to you. Use this to guide your agent and wedding planner towards coordinating your dream destination. At this time, be patient with your team, and know that sometimes your travel agent can get a faster response then you can as well. Destiny said, "Don't sweat the details, always remember why you're planning – to celebrate your love being official!"
Christina at Hyatt Ziva Cancun
Christina and her fiance were supposed to host their destination wedding in July at Hyatt Ziva in Cancun, Mexico. When they had visited last summer they had simply fallen in love with the resort. The couple didn't want to move to a local event or change resorts and Christina said, "We decided to pick up our dream wedding and move it over to summer 2021". After all, by the time they can say, "I do" it will be both the celebration and vacation their family and friends deserve too.
Before the pandemic, the wedding plans had been moving along quickly, and half of their wedding had been planned before the virus really began spreading. Now they're hoping to keep much of these plans in place, and there's more time allotted to make sure everything is perfect once the wedding comes next year. Christina said, "We're confident we made the right decision for the health and safety of our friends and family".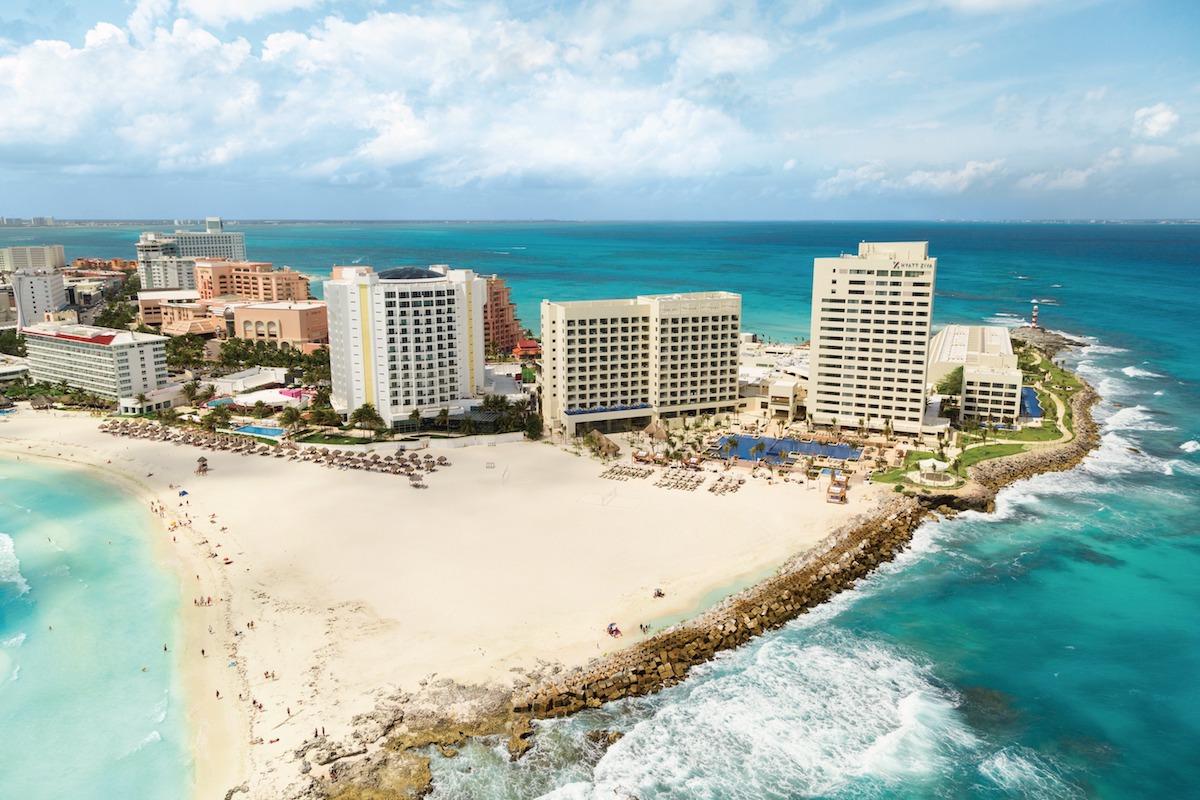 Beforehand the couple had no previous guidance in planning a destination wedding, and now they have a travel agency to help during this most unusual time as well. Christina said, "When we decided to move, the first thing we did was ask how our agent would like to continue working with us".
The couple agreed the anticipation for the destination wedding can only build from here, and once it finally comes, it will still feel like the vacation they had intended for. So much wedding planning for a local event goes into scheduling something that ends by midnight, on just one day, so they're ecstatic for what the multiple days at Hyatt Ziva Cancun holds in store. Their advice is to visit your favorite resorts and see them in person if you can. Some resorts even offer exclusive deals for couples to do so, where they can see the venues and property, taste the food, and even get wedding discounts or room discounts. The couple said, "We're sending virtual hugs and well-wishes to all engaged couples affected by this pandemic!"
To learn more about planning during the COVID-19 crisis, see our previous guide by following the button below: