You and your partner have submitted your video for your chance to win a FREE Destination Wedding, and now you're wondering what happens next? If your video has been uploaded to the contestant page then you've already received your acceptance letter. We're working behind the scenes to film our November episode and carefully selecting our 30 finalists.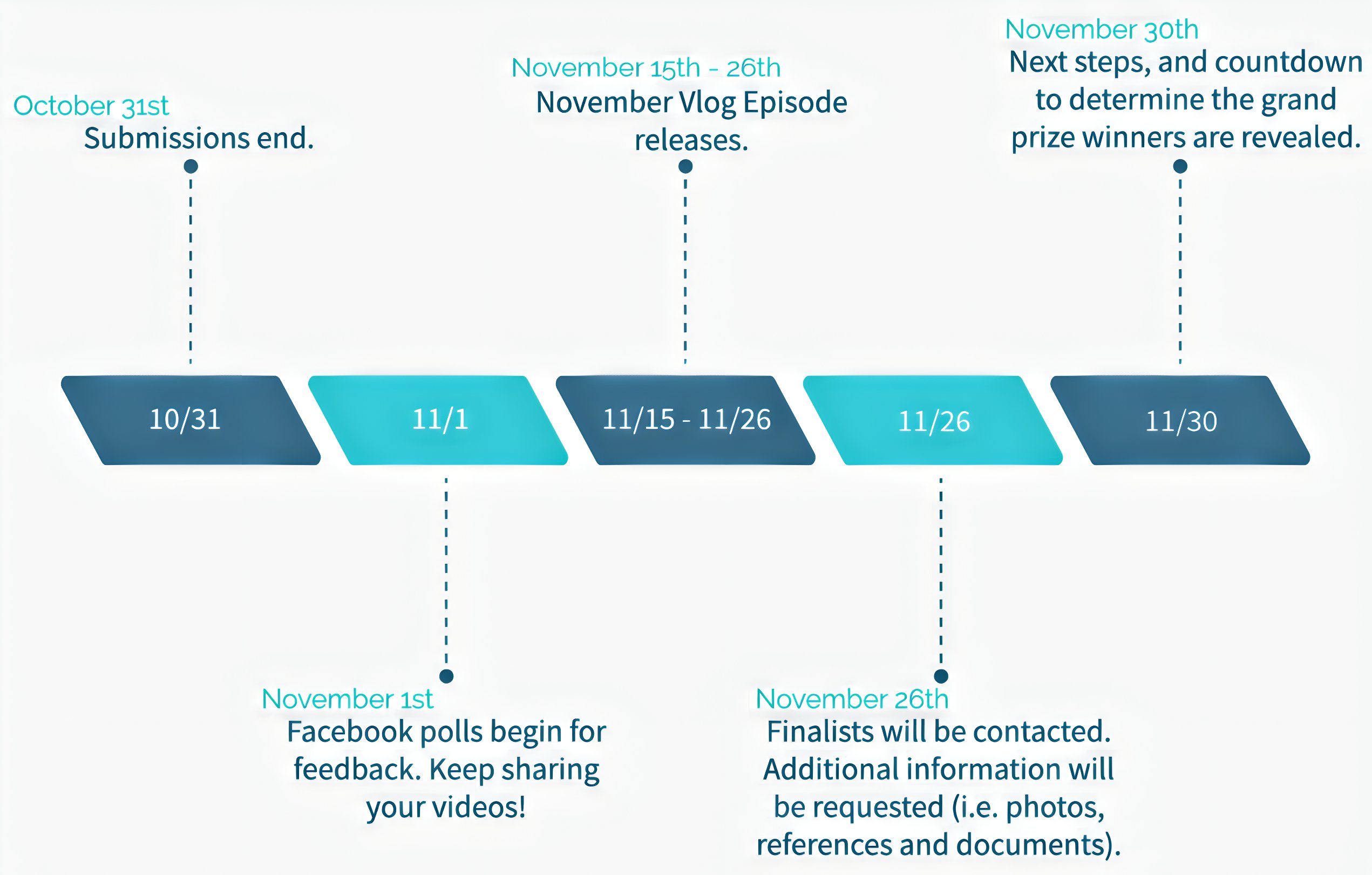 The November Episode
Later this month we'll be releasing our most exciting video yet. Not only will we be releasing the full list of our 30 finalist couples, but we'll also be revealing our esteemed panel of judges. Our panel of judges crosses the full spectrum of the destination wedding industry, from travel professionals to destination wedding experts. They'll all have one goal in mind, to help us select a deserving couple!
In the meantime, we'll be sharing our couples on Facebook to gather further feedback through polls and more. These are not determiners, so much as they are being designed to help us see which couples connect most with viewers. We are doing this as an extra step to help us ensure a group of deserving finalists, as every couple who has submitted deserves their share of the spotlight! Expect to see Facebook posts highlighting groups of contestants so you can comment and share your favorite couples.
The Next Steps
It's important to keep sharing your videos all the way up until we release the November episode. Its expected release date is the middle of November, and until then we'll be counting views, shares, comments and considering the stories of every couple until the very last minute. Our list will be varied and diverse, and it's still any couples' game! With over 100 videos submitted, we want to give everyone some further time for exposure.
We are tremendously grateful for every couple who took the time to create and submit a video. We understand that it takes a lot of courage to put yourself out there for the world to see, and we feel so lucky to have heard so many beautiful stories. Following the November episode, we will then reveal more about our judging process and what contestants can expect before the December grand prize announcement is made!
So keep sharing, and supporting your favorite couples. Stay tuned, as the competition is only just beginning! Click the link below to view all of our contestants, they need your views and love: