Editor's note: this promotion has expired.
As part of our Free Destination Wedding Contest with Royalton Luxury Resorts, we've also launched an exclusive promotion for any couple booking with us. If video contests aren't your thing, or you're already set on having a destination wedding, then this is the promotion for you!
Simply by hosting your destination wedding with Royalton and Destify, we're offering an $1,000 credit for your wedding.
This credit is running hand-in-hand with our Free Destination Wedding Contest, where we're giving out a completely FREE wedding, from the ceremony to a private reception. To learn more, visit our contest page here .
With packages beginning at $1,400 for every Royalton Luxury Resort, this equals huge savings! This offer extends to every Royalton Resort we feature, from beautiful Saint Lucia to the stunning Dominican Republic. For the full promotion check out the flyer below: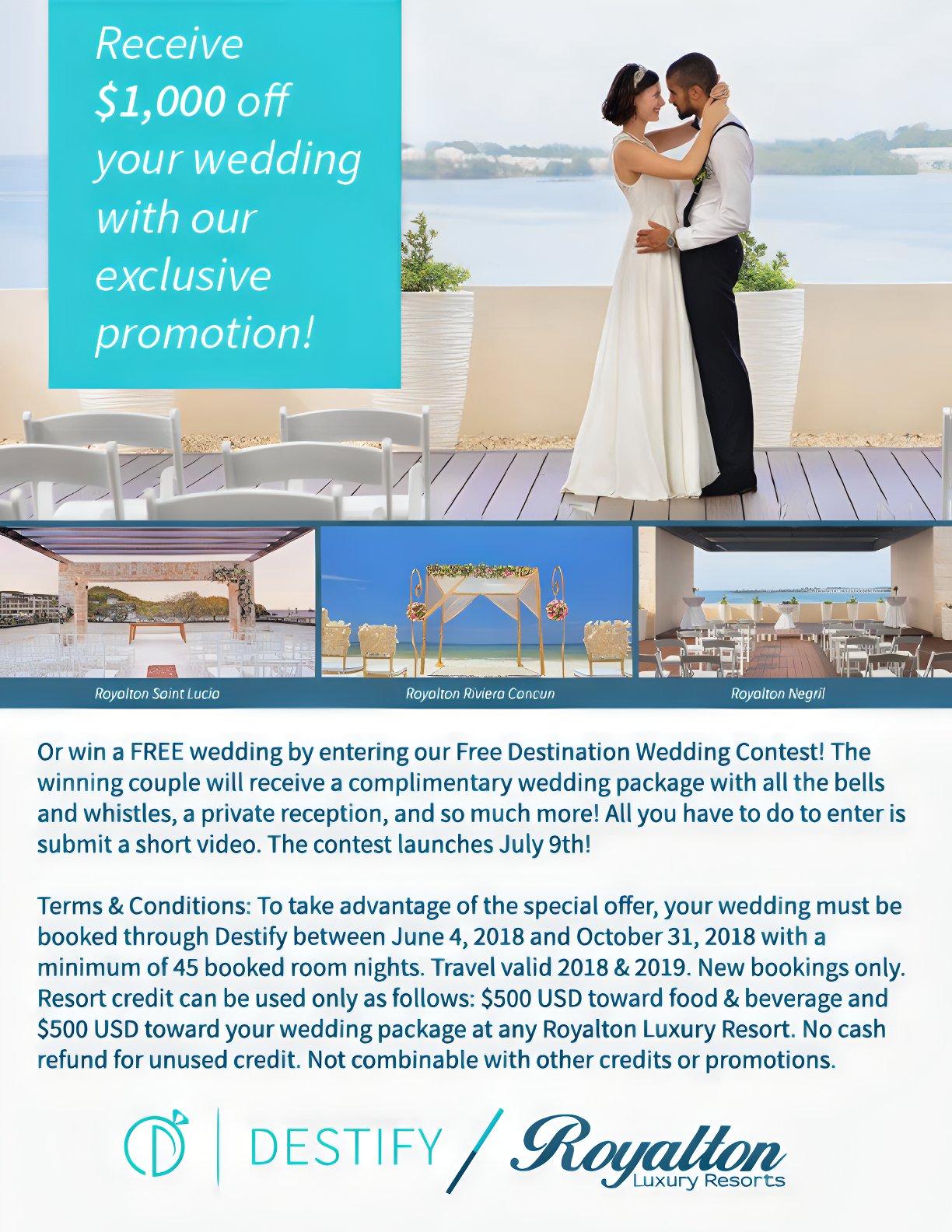 Want to learn more about this exclusive promotion? Talk to an agent today by clicking the button: