Look to the future, today on the blog, as we feature some new destination wedding resorts you'll see later this year or opening early 2020. From Los Cabos to Punta Cana, or the hot new area of Costa Mujeres in Mexico, guests can expect lavish new resorts that feature everything you could ever want from a vacation! Continue reading below to catch some property descriptions and exciting concept art for some upcoming resorts that will be perfect for future destination weddings.
Hard Rock Los Cabos
Opening Summer 2019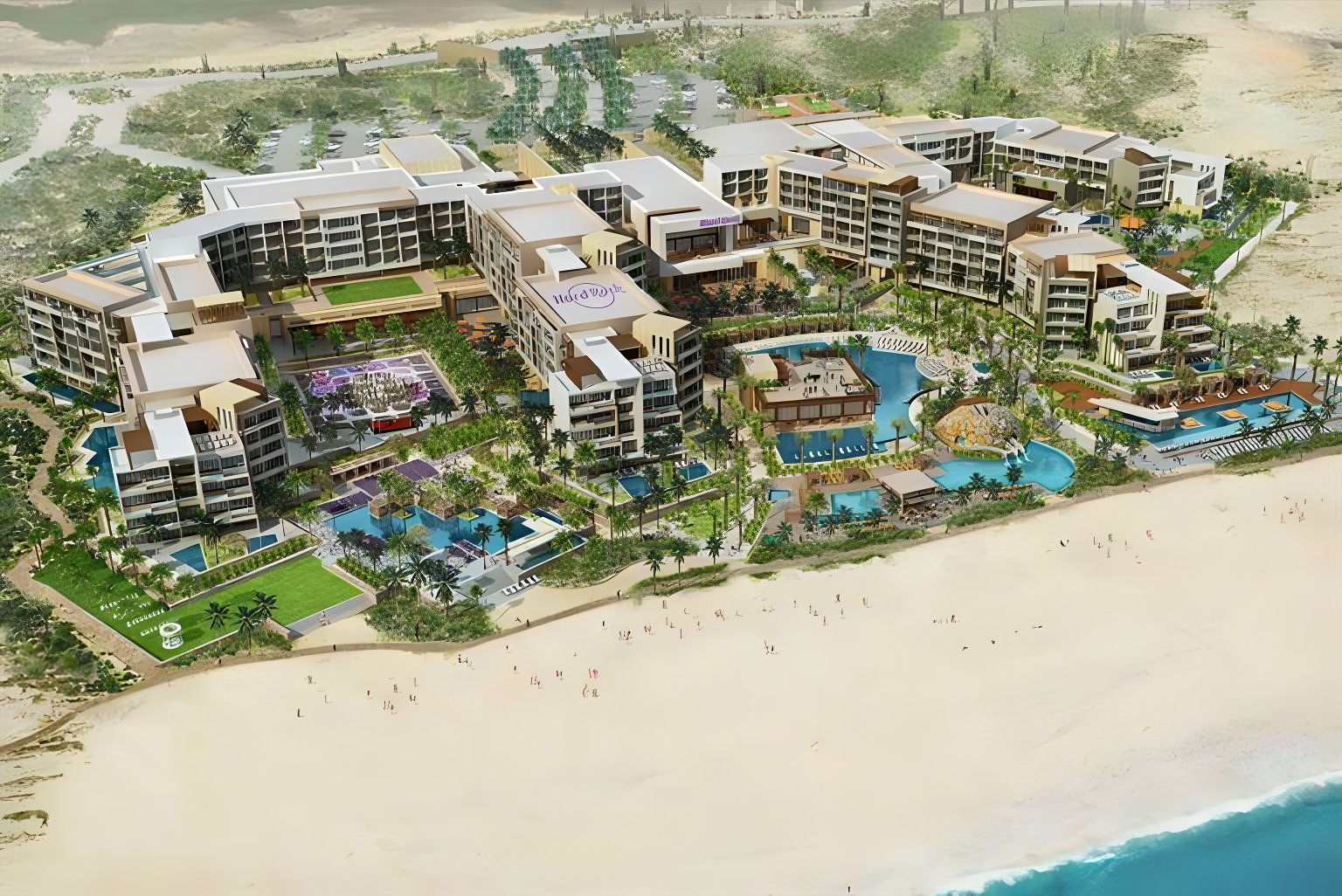 Hard Rock Los Cabos destination weddings
If you've never been to a Hard Rock all-inclusive resort, then Hard Rock Los Cabos will truly be a showstopping first experience. The resorts have earned an avid fanbase, and for good reason, from the gorgeous pool complexes, seasonal music festivals, contemporary restaurants, and Las Vegas-style nightclubs each offer, there is just so much to experience. Hard Rock Los Cabos may just prove to be the new flagship entry upon opening, and travelers will be able to enjoy a chic new destination wedding resort with ample wedding ceremony venues, an outdoor dance floor, tiered terraces overlooking the pools and lush foliage in between facilities.
Secrets St. Martin
Opening March 2020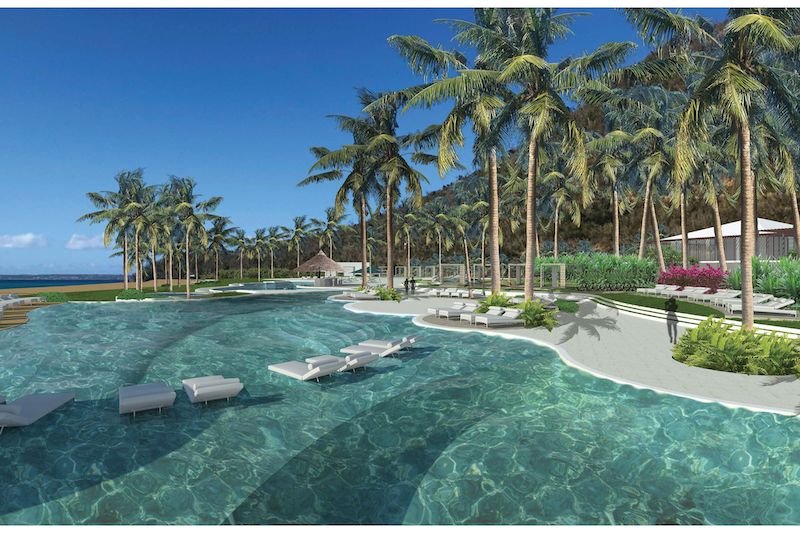 Secrets St. Martin destination weddings
AM Resort's flagship adults-only brand, Secrets, offers the ultimate in mature getaways. Upon opening in 2020, Secrets St. Martin will take sophistication to the next level for new destination wedding resorts, amongst the Caribbean-European island known for its French roots and tropical surroundings. Guests can expect infinity pools that maximize the beachfront, vibrant and bright rooming accommodations, local excursions to go snorkeling or horseback riding, and wedding venues designed with the property in mind. Plus, with the Secrets name comes a dedicated and doting wedding staff who will make sure your destination wedding is everything you've dreamed of and more.
Majestic Elegance Playa Mujeres
Opening Fall 2019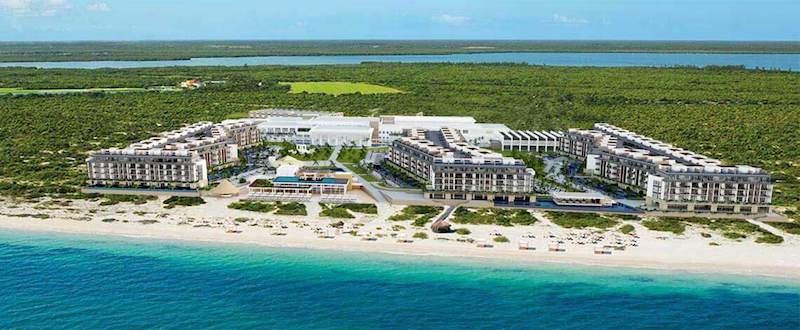 Majestic Elegance Playa Mujeres destination weddings
For fans of the beautiful trio of Majestic resorts in Punta Cana, Dominican Republic, there's an exciting new family member opening this fall in Mexico! The Elegance resort is the highest level of quality offered by the company, and Majestic Elegance Playa Mujeres is sure to be the most exciting new addition to the hot Costa Mujeres area, just outside of Cancun. Guests can expect the signature wedding gazebos and beachfront that Majestic offer, along with an adults-only club, a variety of gastronomy, and personalized attention through butler service. Upon opening this resort will be ideal for destination weddings, family reunions, or even corporate events thanks to the modern convention center opening too.
Dreams Puerto Rico
Opening Fall 2019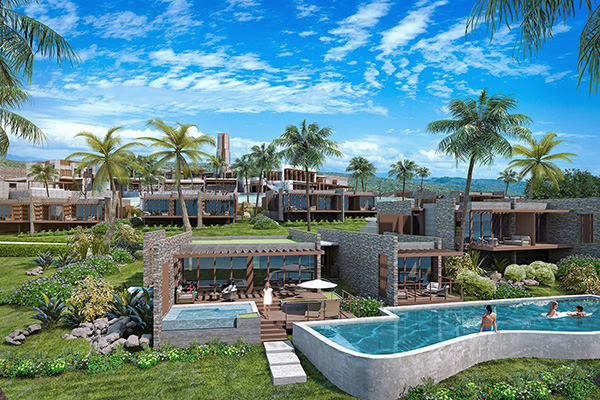 Dreams Puerto Rico destination weddings
The family-friendly Dreams brand welcomes its first destination wedding resort in Puerto Rico, and in fact, this is the first all-inclusive resort opening on the island too! Perfectly situated on the crystal-clear Caribbean waters of Guanica, guests can expect a magnificent location, designed for adventurers of any age. The surrounding waters are perfect for snorkeling and diving, and just offshore is world-famous Gilligan's Island. The resort will be ideal for corporate retreats, trips for US citizens who would rather skip getting a passport, and of course, destination weddings. Upon completion, there will be 250 luxuriously equipped guestrooms to stay in.
NOW Natura Riviera Cancun
Opening Late 2019


NOW Natura Riviera Cancun destination weddings
Scheduled to open in December of this year, the NOW Natura Riviera Cancun will offer a new destination wedding resort like no other, with a property surrounded by Mayan jungle. Facing the Caribbean Sea, the 556-room all-inclusive resort will be just a short drive from the Cancun International Airport and feature modern design, a lazy river, grotto bar, and waterfalls throughout the grounds. Wedding couples can expect sure to be gorgeous wedding ceremony venues too, from the elegant beachfront to potential spots that may welcome garden or rooftop ceremonies.
Ready to start planning your destination wedding?