Considering a destination wedding? Then follow below for the top 2020 destination wedding locations. From either cost in Mexico to the pristine beaches of the Caribbean, there is so much on offer from each destination featured on this list. By utilizing an all-inclusive resort, there are many inclusions each of the destinations will include, like your own wedding department and event coordinator. Choose from wedding packages that feature everything needed for your big day, like decor setup, a full ceremony, and even private receptions.
Mexico Destination Weddings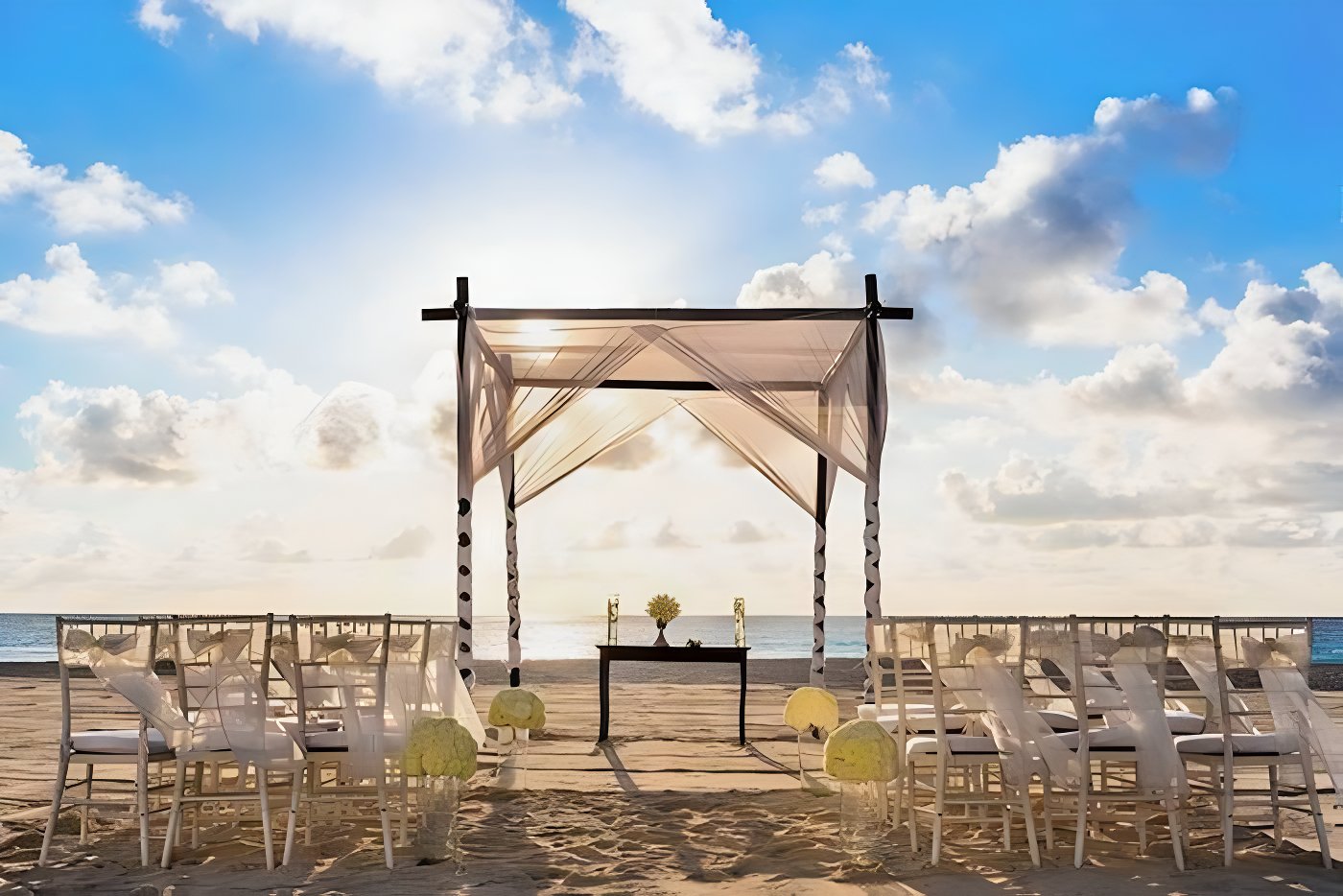 Le Blanc Cancun
Mexico truly has everything you could want for a wonderful destination wedding, and you'll find a ton of resort opportunities that span towns from the Caribbean coast to the Pacific coast. The most popular Mexico destination is Cancun, and in the neighboring areas surrounding it, like Riviera Maya and Playa del Carmen. Here you'll find resorts that fit every budget and architecture type, with budget-friendly room rates, or lavish and modern resorts that dot the famous hotel-zone.
On the Pacific coast of Mexico, there are intriguing regions to consider, like Puerto Vallarta and Cabo San Lucas. Both offer exciting nightlife scenes. In Cabo San Lucas you can expect scenic marinas, a hopping downtown area, and a unique landscape where the desert meets the sea. In Puerto Vallarta, you have old Catholic-Mexican architecture to explore, and the vast mountains surround the entire gulf, making for stunning wedding photo ops. Mexico easily makes the list for top 2020 destination wedding locations due to its affordability, the number of resort options, and ease of travel in order for your guests to attend.
Dominican Republic Destination Weddings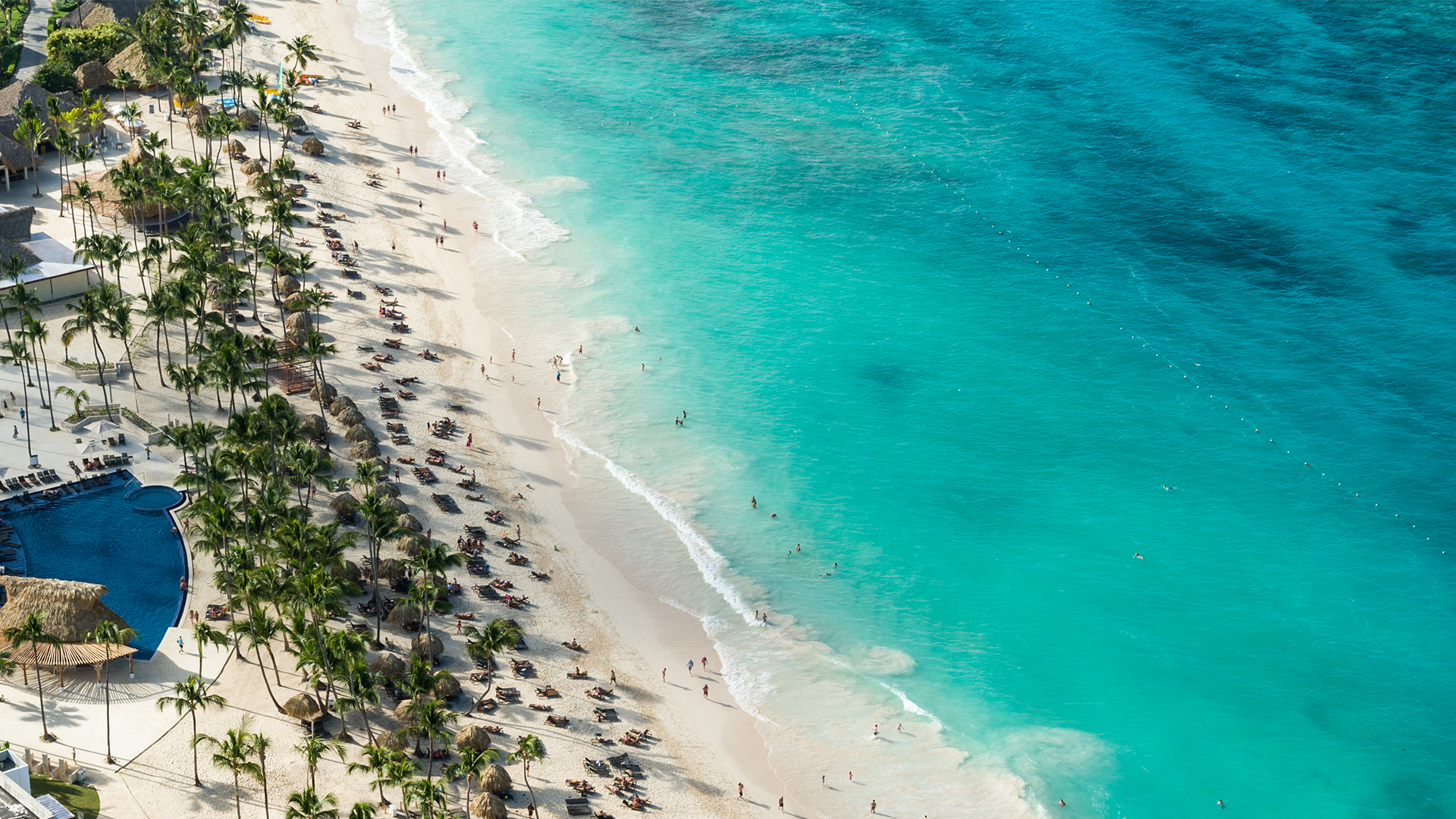 Royalton Punta Cana
Besides Cancun, you'll find the most affordable resort options of the Caribbean in the Dominican Republic. From the tourist hub of Punta Cana to the more tranquil offerings of Puerto Plata and La Romana. No matter the type of destination wedding you are hosting, you can find your ideal resort here, from new builds to adults-only retreats.
In Punta Cana especially, there are some of the most famous beaches in the world. Bavaro Beach is the perfect example, where white sandy shores meet those signature turquoize Caribbean waters. Expect resorts equipped with every amenity available, from relaxing spas to fullscale casinos, golf courses, and so much more. The Dominican Republic makes the list for top 2020 destination wedding locations due to what is on offer: beautiful beaches, easy availability for scheduling, and a healthy mixture of both economical and luxury resort options.
Jamaica Destination Weddings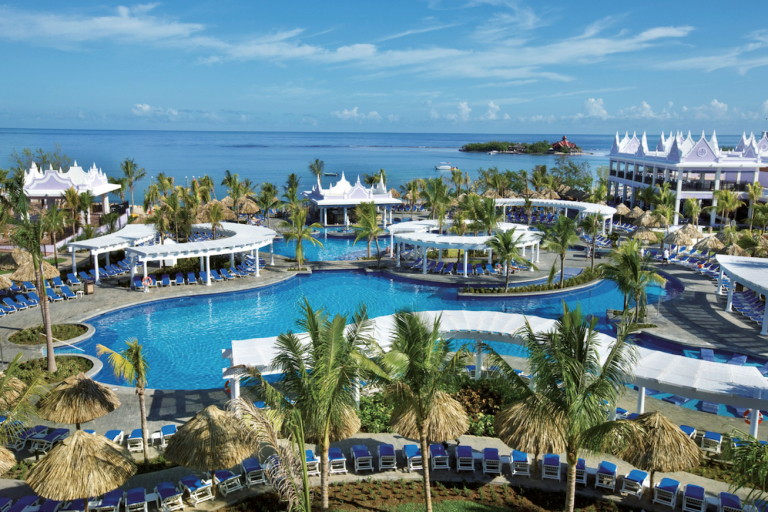 RIU Montego Bay Wedding Resort
Jamaica is the last on our list of top 2020 destination wedding locations, and it's easy to soak up the sunshine amongst this beautiful island country. There are many hotel hubs to focus on, like famous Montego Bay, and other areas like Rose Hall and Negril. In Negril, for example, you will find the most striking of orange sunsets, one of the most popular features of the area (and free)!
But Jamaica makes our list due to the ample amount of resorts available in Montego Bay, and the simple fact that they all rest on some of the most picturesque beaches there are. Here couples will find trusted brand names like Hyatt and Hilton, and wedding departments are readily equipped to make every last wish and dream come true.
Want to explore all of our destinations throughout Mexico and the Caribbean? Hit the button below: