Our beautiful collection of all-inclusive resorts grows yearly, with our trusted partners opening new builds in the most in-demand or exotic locations. In 2020 we've seen promising new projects, the likes of which include Dreams Natura Riviera Cancun, the Hyatt Ziva and Zilara Cap Cana resorts, and the new Dreams Vista Cancun resort, amongst many others.
With the unfortunate COVID-19 epidemic, many of our preferred partners have had to push back grand opening dates, and reschedule group vacations. Although no one wants their destination wedding rescheduled or canceled, safety comes first, and our beach destinations are all quickly (and safely) moving towards new reopening dates. These are just a few of the ways COVID-19 is affecting new resorts for 2020 and 2021 for the better.
New Renovations and Opening Dates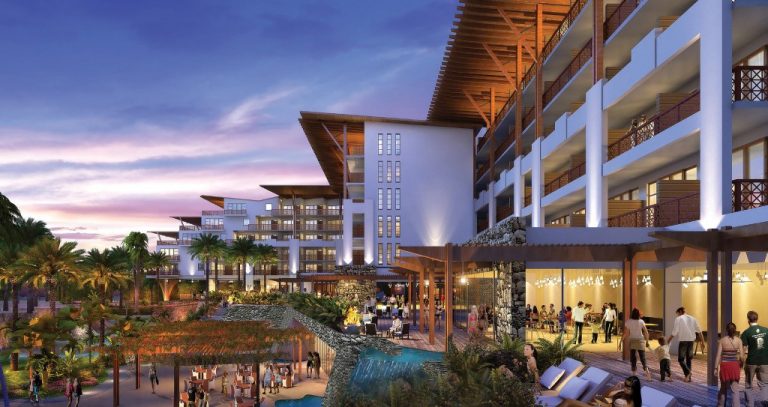 Dreams Natura Riviera Cancun concept art.
Many of the resorts are waylaying their opening dates, as we are all simply awaiting the world to return to a healthy and safe state of travel. You can rest assured that our brands have enacted new safety precautions, offering new training and increased schedules in sanitary practices, and maintaining any CDC or health recommendations upon reopening.
This time has also allowed for some of our hotels to work faster on planned renovations and resort upgrades. Once you're able to travel again, your resort may be more impressive than ever, with many taking the time to groom the grounds, work on new features, and push forward in property enhancements. Take NOW Onyx as an example, which is a beautiful Punta Cana adding in an entirely new family-friendly rooming area, with grotto features and waterslides.
New Safety Cleaning Programs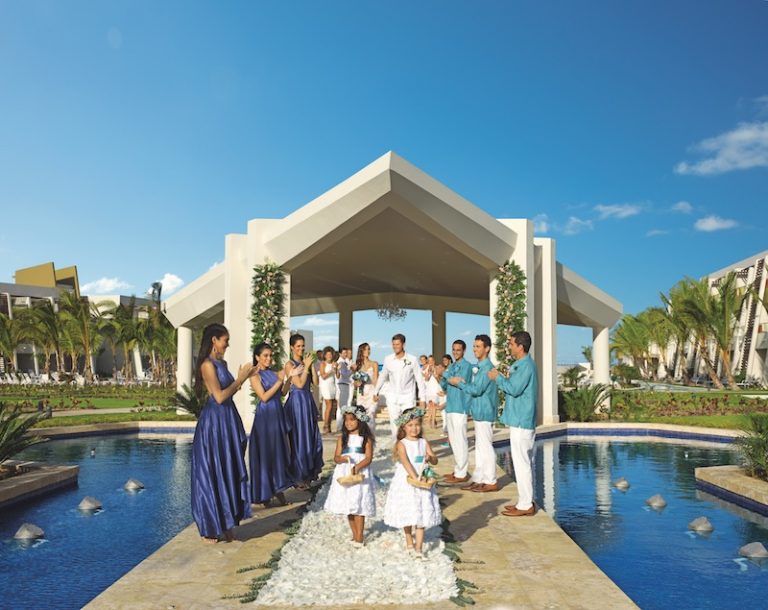 NOW Onyx Punta Cana
Touched on briefly above, guests can expect new safety programs in place upon travel. This includes everything from new shuttle service guidelines, to every last detail covered once you're at your destination wedding resort. Ceremonies may require social distancing measures and greater seating placements at the reception. Food handling protocols have been revamped, with a heavier emphasis on a-la-carte dining and live cooking stations in order to provide delectable food with health in mind.
Employee training has become paramount, and guests can expect employees are fully equipped to handle the wellbeing of guests. The process of room cleaning services has also been greatly enhanced. This means multiple points of sanitation before check-in, with rooms cleaned floor to ceiling in order to grant protection for each and every guest. You can learn more about our safety guide here.
Great Bargains and A Positive Future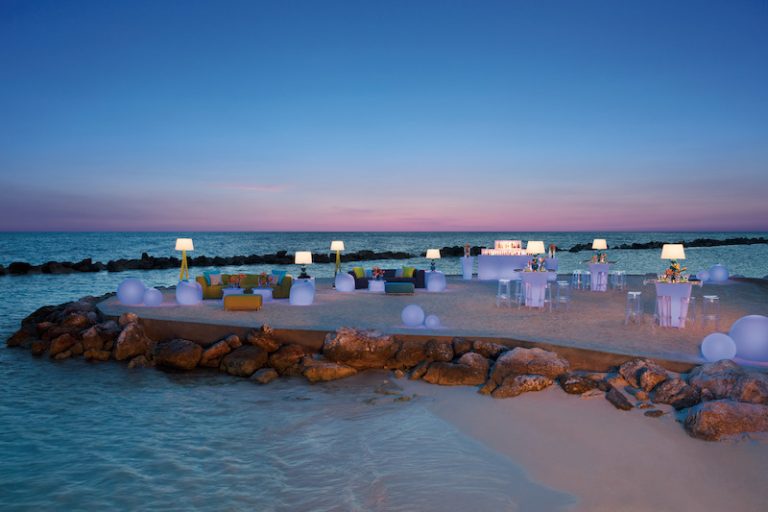 Sunscape Curacao reception setup.
Once travelers can return to their favorite resorts and destinations, you just might be able to act on great discounts or room upgrades at a fraction of their normal rates. Brands will be looking to recoup losses in the first quarter of 2020, and by doing so, travelers may enjoy 5-star vacations at true bargains, as resorts open up the typical off-seasons with huge savings.
Book now and lock in a great deal. There is also greater security available to new bookings now, as reschedules and refund policies are rapidly changing to offer greater flexibility to future vacationers. Another reason to book sooner is that resorts will currently be operating at lower capacities, all the better to ensure the safety of guests and guarantee the high-level of service travelers have come to expect.
COVID-19 and quarantine might force some to cancel destination weddings or opt for local ceremonies. That doesn't mean we can't plan for an extravagant destination reception. With a bevy of resorts opening up in the near future, the opportunity to travel and celebrate will provide a much-needed reprieve for you, your spouse, and your guests. Along with the benefits listed above, there is an incredible feeling that we can all achieve by not only looking ahead with optimism but also reclaiming our week of love.
Want to revisit some of our favorite new resorts for 2020? Follow the button below to revisit our article: