Yes, you read the title right. You can host a destination wedding for 50 guests this year! Everyone is ready to travel again, and with new COVID measures in place, you can once again consider larger guest lists for your ceremony.
Equipped with the latest resort safety guidelines and plenty of all-inclusive wedding packages, 2023 getaways are happening as we speak. Let's explore how and where you can host an unforgettable destination wedding for 50 guests:
Can I realistically host a destination wedding for 50 guests this year?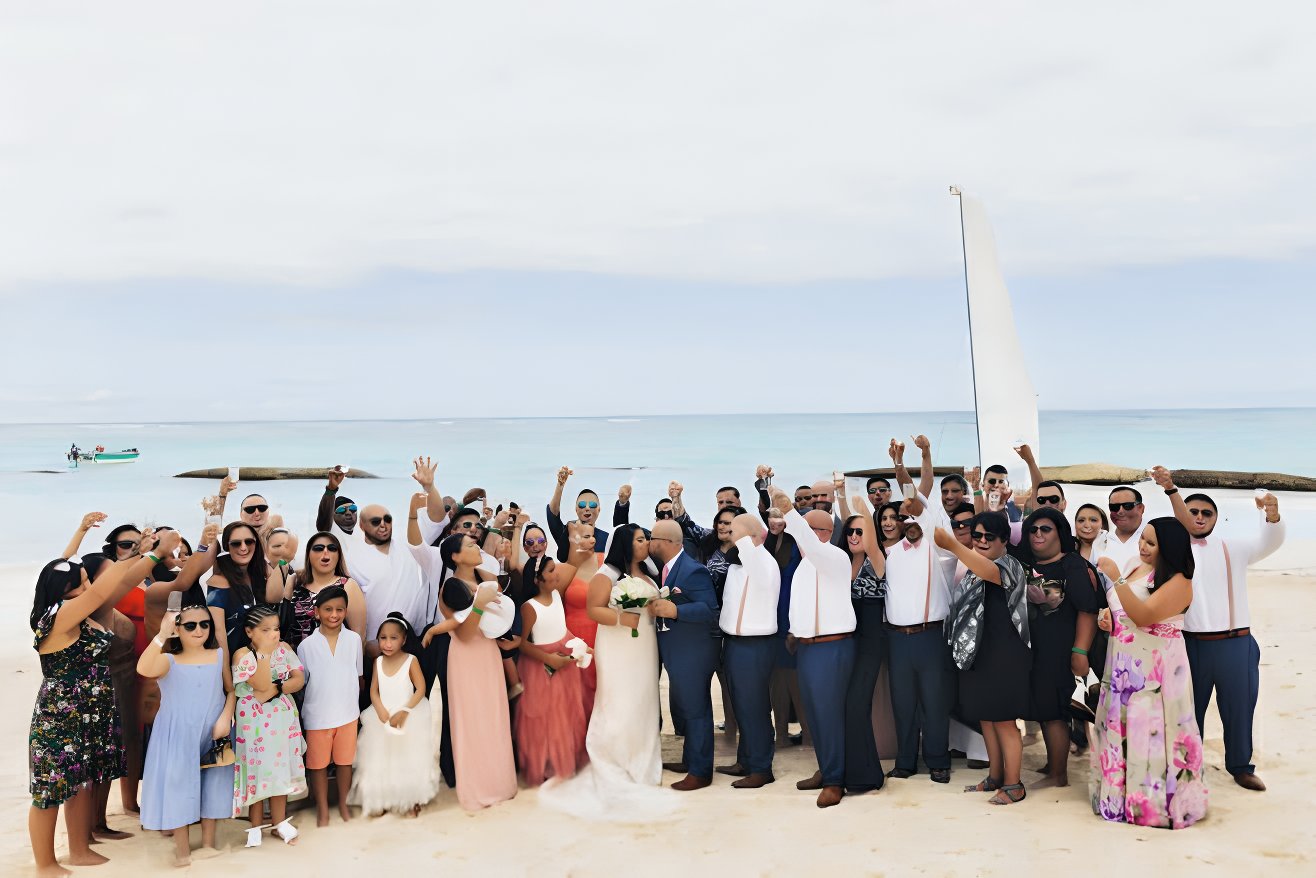 Yes! Due to vaccine distribution, and new guidelines by resorts, vacations to our most popular destinations are actually safer than ever. The timing is perfect. If you start planning now, you can produce a list of loved ones who can witness the completion of your love story in 2023. You can even check with your guests on their various comfort levels.
Which resorts can accommodate such numerous guests?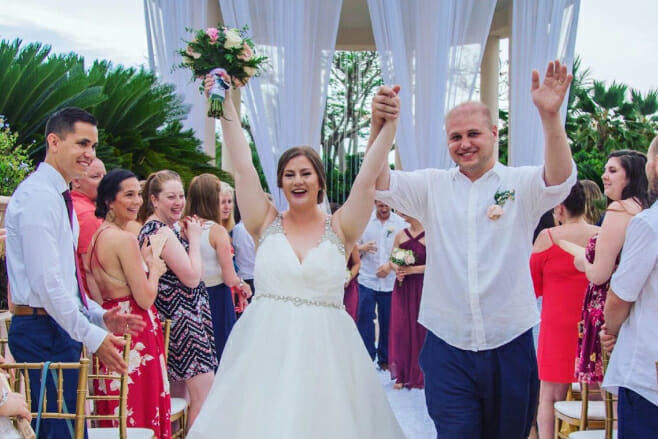 We're so happy you asked. We have an expansive list of wedding resorts that can both accommodate and elevate your destination wedding for 50 guests. Whether you're searching for family-friendly or adult-only, these destination wedding resorts specialize in all-inclusive bliss.
What kind of safety measures do these resorts have?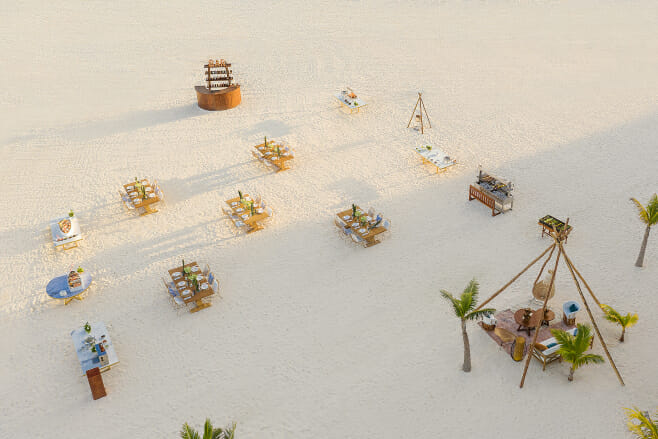 That's a valid question. Short answer? Quite a few. While more and more people are getting vaccinated, our top resorts understand that safety has been and continues to be a top priority. Since reopening their doors in June 2020, many all-inclusive resorts promote health protocols designed to optimize all-around cleanliness during your tropical stay. Spend more time relaxing and less time worrying. From social distancing at pool decks to sanitized suites, resorts like Hyatt Ziva Cap Cana ensure you can experience stress-free luxury.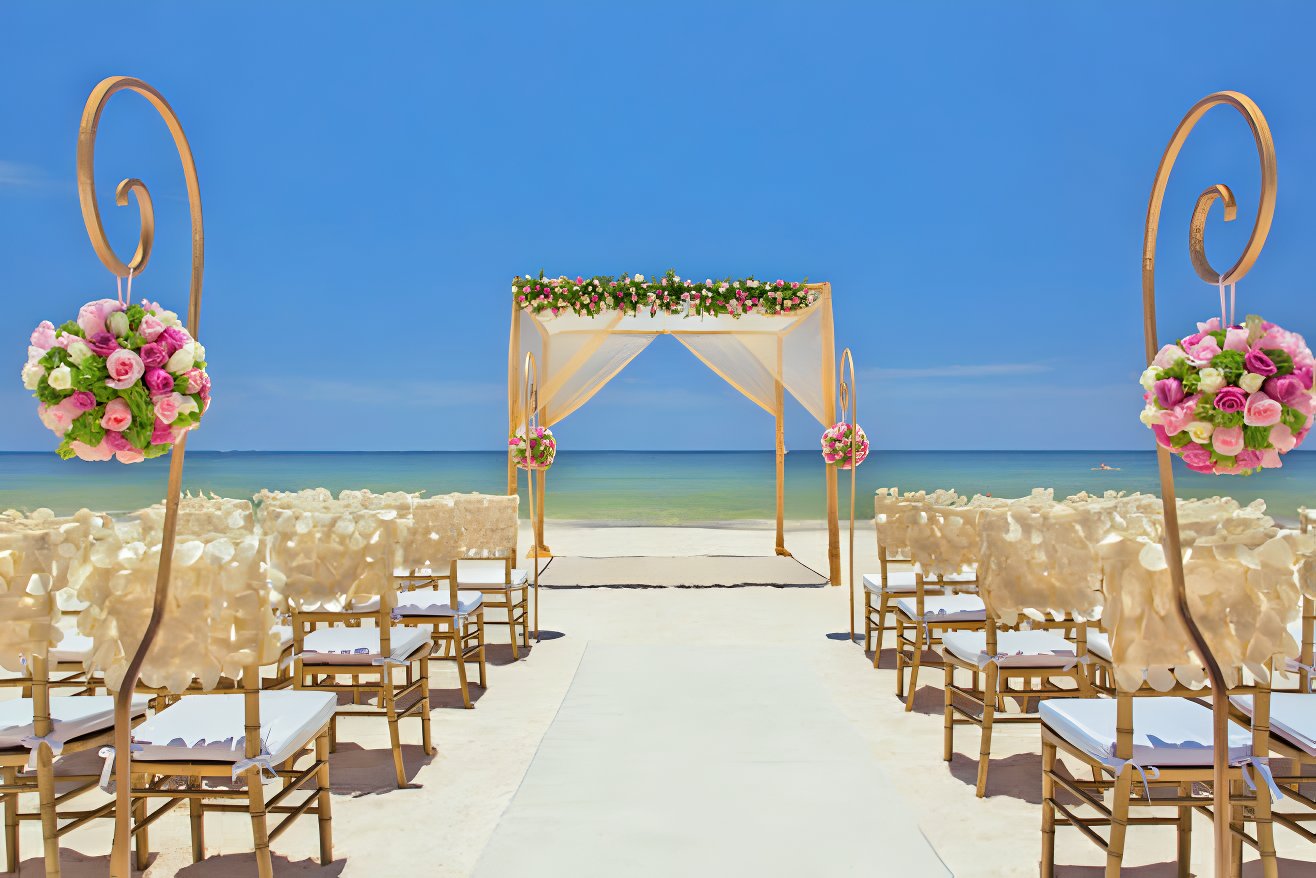 Most wedding venues, with or without focused health protocols, guarantee private ceremonies away from other resort guests. The only exceptions that might seem less secluded are beach wedding spaces, where travelers are still allowed to enjoy themselves during a procession.
Check with your favorite resorts if their beach is private or public. Some destinations can't completely block a beach ceremony from further guests or fellow travelers. Despite this, most wedding departments include day-of security or staff who will keep your matrimony isolated from the rest of the general guests.
Because of the aforementioned vaccine progress, you might not have to socially distance your guests during your ceremony. Resorts even offer on-site testing so you can expect a safe stay, and even safer departure home. Even better? All of our top resorts offer expansive seating charts that can accommodate a destination wedding for 50 guests while maintaining an intimate environment.
Want to view more ways to optimize your destination wedding planning? Follow the button below to view our How to Plan a Destination Wedding Guide: