A common concern for many guests attending their very first all-inclusive destination wedding is what all they should pack. The simple answer is that what you should bring shouldn't vary too much from your common vacation suitcase, unless the wedding requires an additional item or two. Some of these items can include special attire for wedding events, or sometimes brides will have their closest guests help bring some of their decor or accessories. If there's anything that can't get wet while you travel, consider purchasing a hardback suitcase.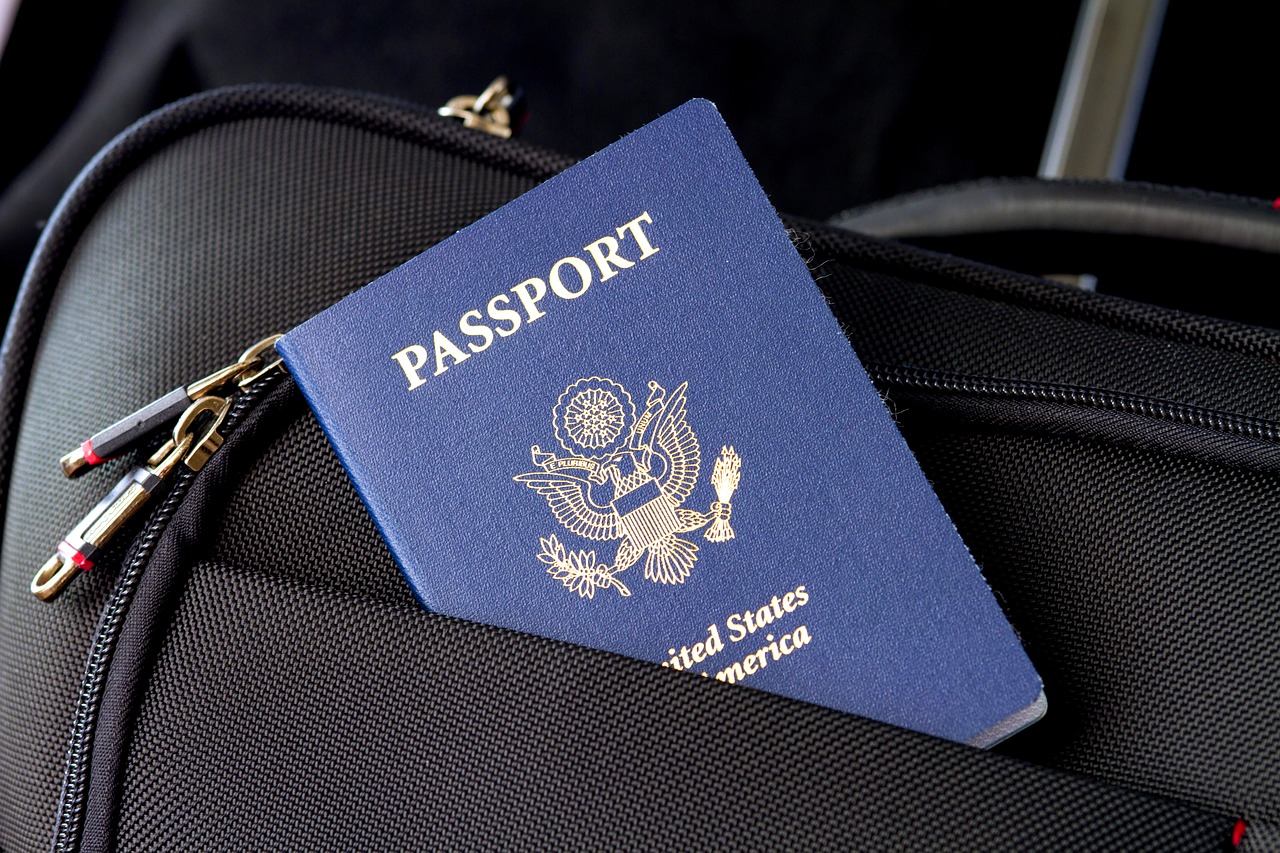 Necessities
Our biggest tip is to bring useful items. In this sense of the word, useful means stuff that will be crucial to making sure you have the best time underneath the hot tropical sunshine. What kind of trip are you expecting? If you're going to be hitting the beach mainly, bring a beach bag or perhaps even a beach blanket that can handle getting covered in sand. Your all-inclusive resort will have towels for drying off and loungers to tan in. If you're a family with children, goggles may also be a necessary item for the pool.
Will your trip be an active one filled with hiking or excursions? Then comfortable clothes and shoes are a must. Even though it goes without saying, we're going to say it anyway: bring lots of sunscreen and bug spray in your checked bag. We also recommend bringing a refillable water bottle, perfect for adventures or lounging. Plus, most of the bars at your resort would be happy to fill it up with your preferred adult beverage of choice too.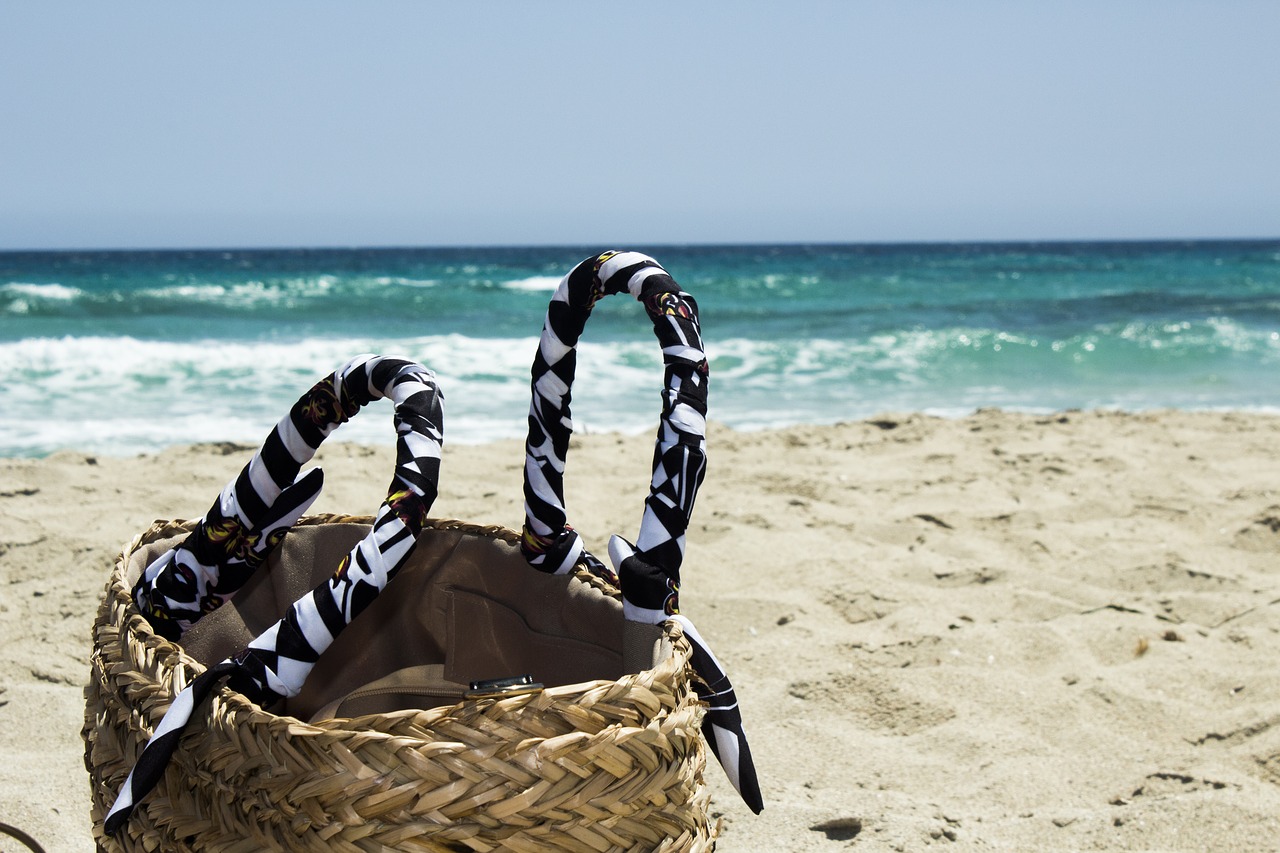 Carry-on Bags And Attire For Every Occasion
Let's take a step back and discuss the importance of your carry on. Accidents happen and it's best to prepare should your checked bag not make it with you. A carry on should have a couple backup outfits, along with all of your important documents. These documents include tickets, confirmations, and itineraries. Keep important items like your passport or credit cards on your person or ready and easily accessible in your carry on.
Last but not least, consider your attire for the entire trip. How ritzy or elegant is the wedding? Destination wedding attire varies by every couple and their chosen itinerary. Some couples opt for elegant ballroom affairs or others choose a casual beach ceremony where even sandals are optional, and where most certainly heels or wedges just won't work. Do you have cocktail attire? Even if there is a beach ceremony that's casual, the reception could be dressier. You may want to bring a pair of heels just in case. It's also important to note for males that many all-inclusive restaurants require nice pants and shoes for dinner service.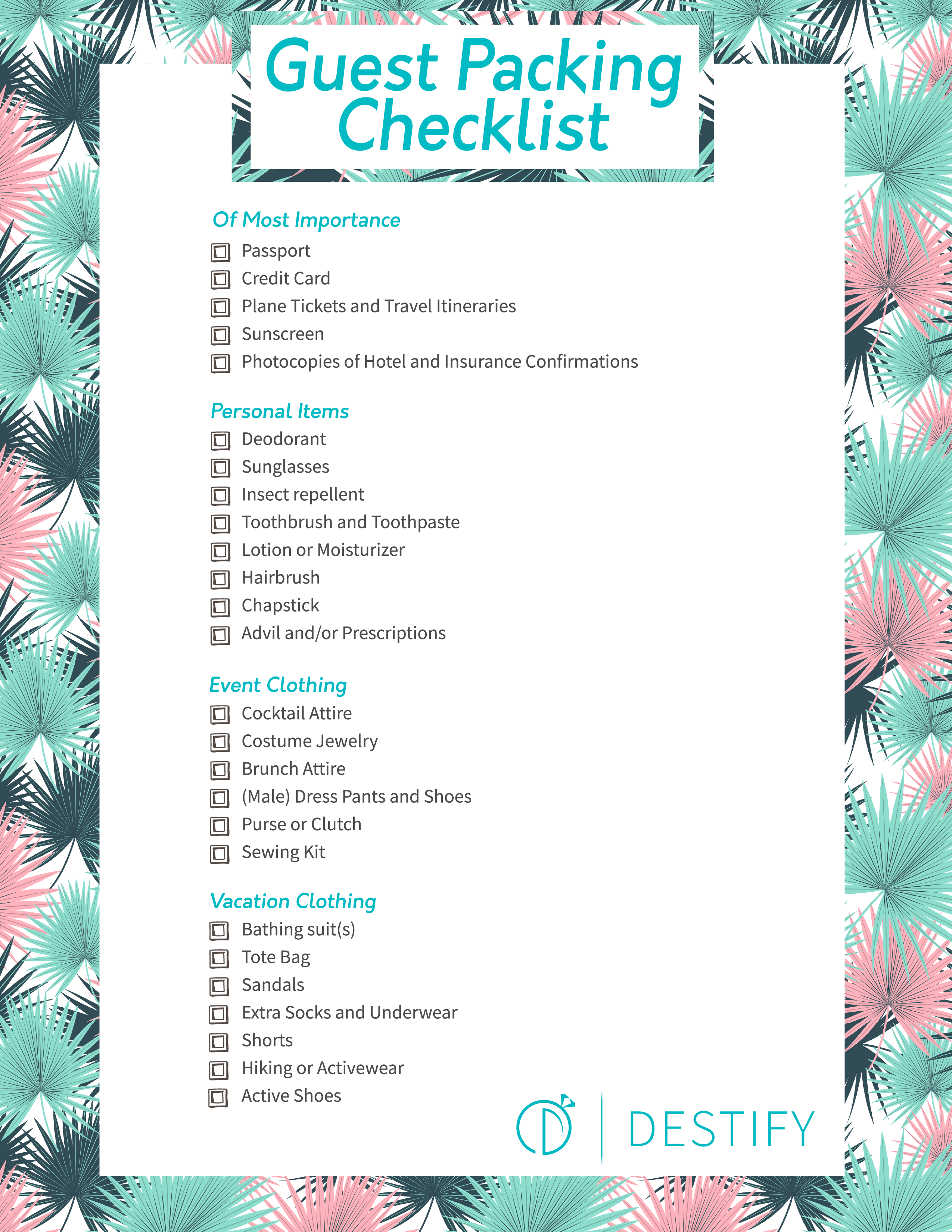 Get a printable PDF version here.
And you can view all of our handy destination wedding checklists here.