Want your destination wedding to be set in paradise, without the need for a passport? Introducing our newest destination: Hawaii, the island chain known for its endless beauty and adventure. There's something for everyone across the gorgeous islands, from excursions to relaxation, sprinkled with gourmet dining options and unlimited ocean views.
In today's post, we're breaking down each island, highlighting what they are known for, and featuring some resort recommendations perfect for destination weddings. Before we get into the finer details, it's important to note that many Hawaiian resorts don't offer total all-inclusive packages and may also have additional daily-facility fees that will be added to your final room bill. Many Hawaiian wedding packages do not include a dinner reception, which will have to be inquired about separately.
Big Island
The big island is true to its nickname and is officially called Hawai'i. Home to two active volcanoes, the big island is known for its rugged landscape and various beaches which feature different types of sand. At Mauna Kea Beach you'll find trademark white sand, Punalu'u Beach features black volcanic sand, and Papakolea Beach offers a unique green sand. We recommend hitting the many popular snorkeling spots or taking a hiking expedition to Volcanoes National Park where you can explore a crater.
Resort Recommendation: The Hapuna Beach Prince Hotel is recently renovated, and has defined island luxury since opening in the 90's. You'll find immaculate service and the Pacific waters as the focal point. The ceremony venues take full advantage of these ocean views, and you'll find a variety of wedding packages ranging in price.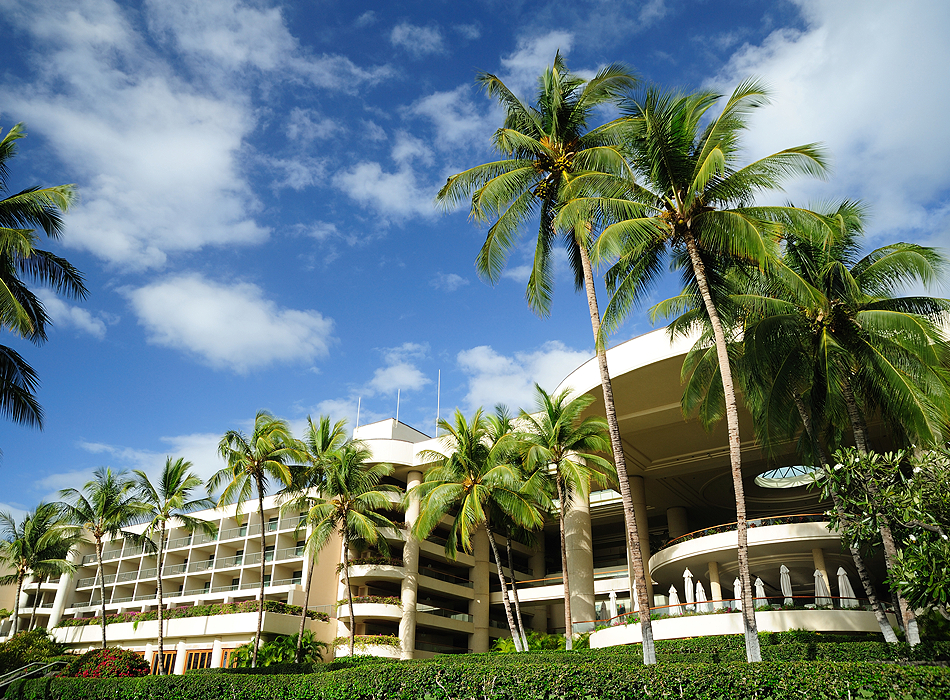 Hapuna Beach Prince Hotel
Oahu
Oahu is home to the state capital of Hawaii; Honolulu. It's said that Oahu has it all, from big-city to remote island landscapes, and it's true that there are endless opportunities for exploration on this one island alone. You can hit iconic Waikiki Beach, visit the Pearl Harbor memorial site, hike in the mountains, and visit the various cultural sites including iconic Chinatown. The great thing about Oahu is it can be perfect for any couple, from those desiring a major-metro location to others wanting a secluded resort.
Resort Recommendation: If you want to be near the entertainment mecca of Honolulu, but you also want a secluded environment during the downtime, consider the Turtle Bay Resort. Located on a remote outcropping of Kawela Bay, at the northern tip of Oahu, your stay will feature authentic cultural touches and well-defined packages. A special bonus is that some Turtle Bay Resort wedding packages include dinner receptions in the package cost.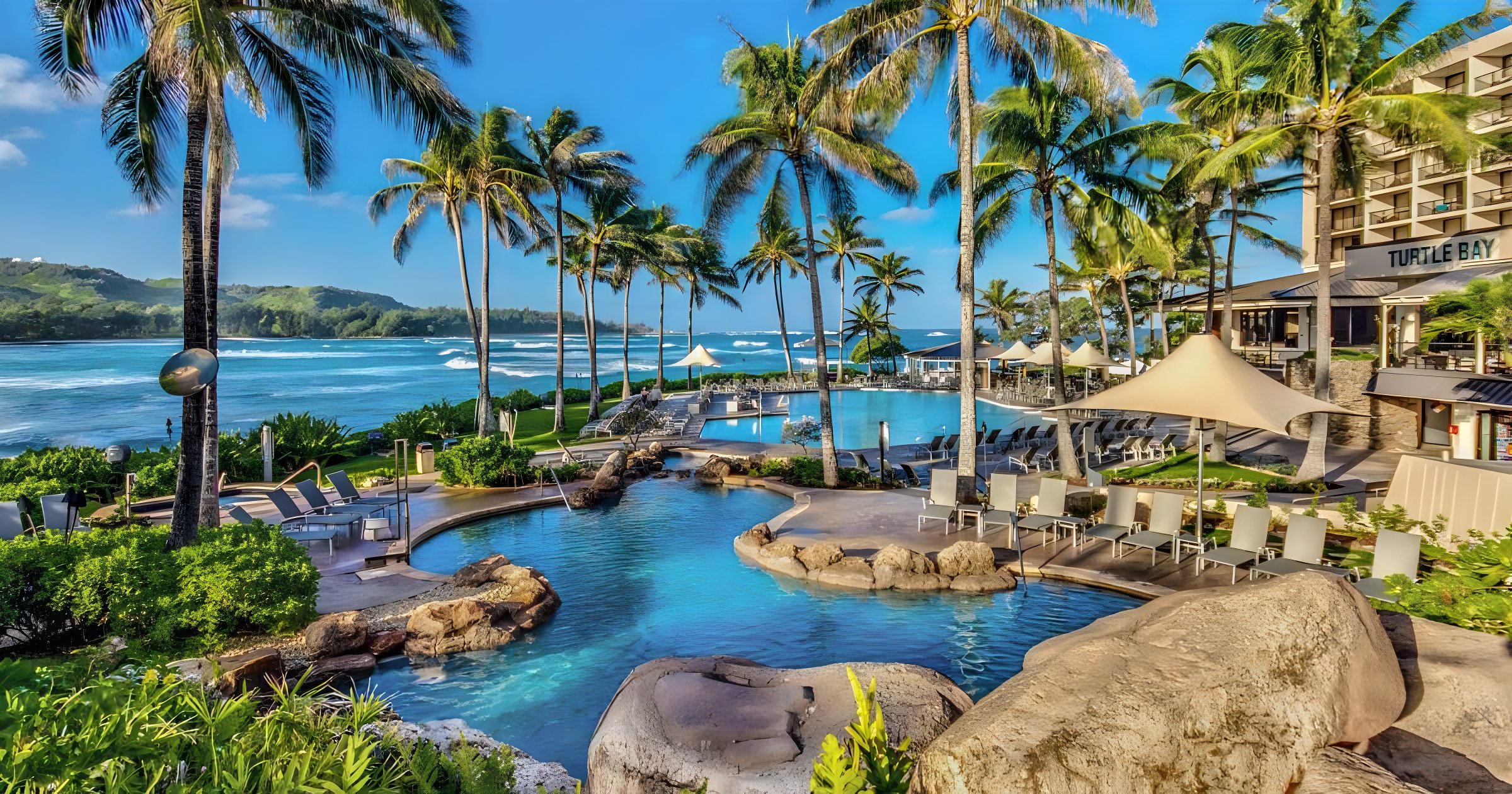 Turtle Bay Resort
Molokai
The island of Molokai offers a most tranquil and serene atmosphere for your destination wedding. You and your guests can be immersed in the surrounding rainforests or hidden beach coves. You may notice there are few traffic lights on the island, and no buildings stand taller than the palm trees on the beaches. The location is perfect for couples who want truly intimate surroundings, but there are few resort options available on the island which include small hotels or local b&bs, and ceremony venues can be costly.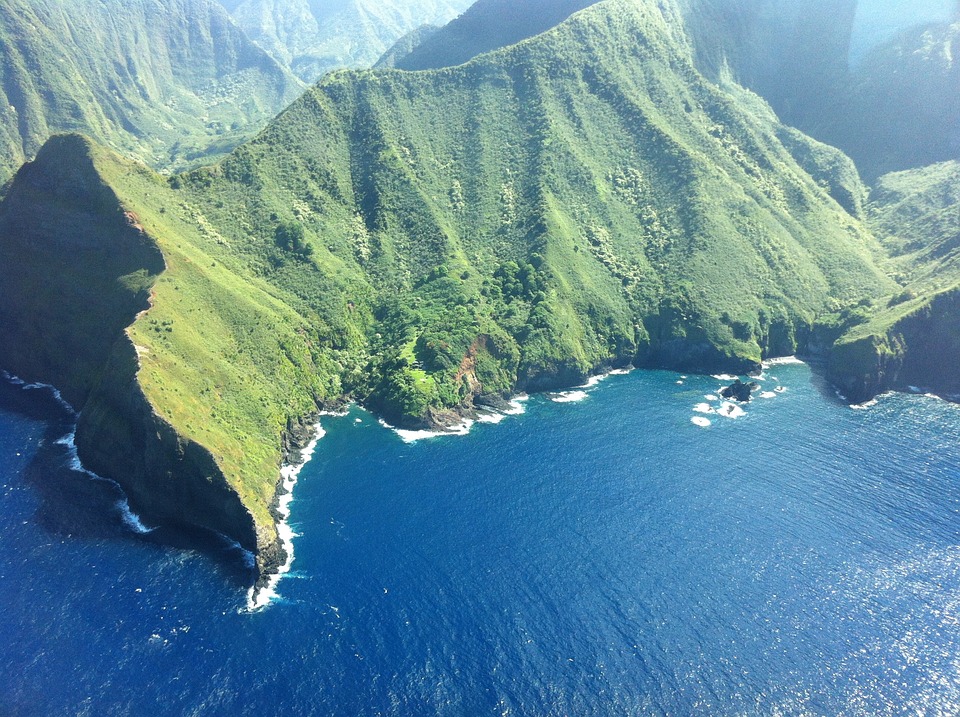 Some of Molokai's famous cliffsides
Lanai
Lanai offers views of Molokai and Maui and is known for remote beaches that attract green turtles. From December through April you can catch whale season, featuring awe-inspiring humpback whales passing by. Many couples agree that hosting their wedding on Lanai feels like having your very own private island, even if just for the day. You'll find idyllic ceremony venues amongst the signature Cook pine trees or along Hulopoe Bay.
Resort Recommendation: For couples who have a greater budget, a destination wedding at the Four Seasons Resort Lanai would be unforgettable. The resort lies on the southeast shores of Hawaii's last unspoiled island, and your wedding will be dripping head to toe in luxury. Your guests will especially love that the resort sits on a marine reserve where turtle and dolphin sightings are common. Just know package and reception inquiries can feature steep price tags, but you'll be receiving unparalleled service by hosting your wedding here.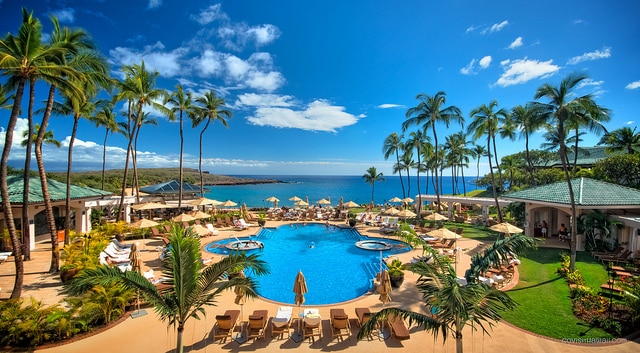 Four Seasons Resort Lanai
Maui
Maui is famous for its stretch of beaches that span the most coastline in all of Hawaii. Maui features everything from the exciting turns of Hana Highway that lead to breathtaking waterfalls and rainforests, to world-renowned golf courses. For those brave enough, take a hike to the island's highest peak at volcanic Haleakala National Park, or visit the natural pools and waterfalls of Ohe'o Gulch. Many of the beaches are perfectly swimmable, thanks to lava-rock promontories which shelter beachgoers from strong currents.
Resort Recommendation: The Royal Lahaina Resort has chic tower rooms with ocean views, and some guests even claim you will find the best snorkeling on the island. The wedding venues are astounding, and you're only a 15-minute walk to the Kaanapali main drag which features food and shopping. The ceremony wedding packages are fairly affordable in comparison with Hawaiian-tiered pricing, and you'll receive an on-site coordinator with the purchase of your package.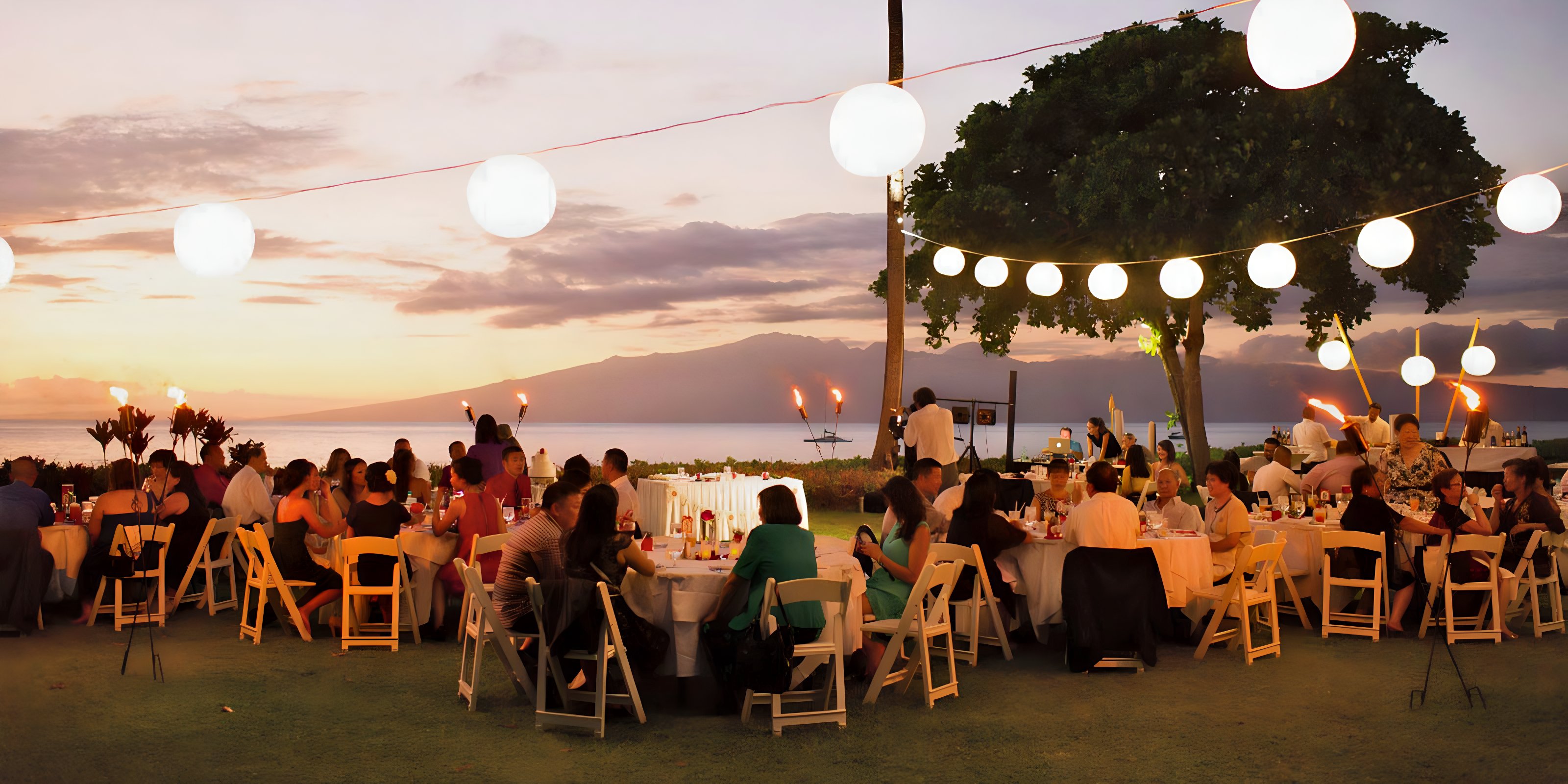 The Royal Lahaina Resort
Kauai
Kauai is known as the "garden isle", with scenic drives that cover memorable views of cliff sides and tide-pool filled beaches. It's also known as one of the least commercially developed islands amongst the Hawaiian chain, so you can be assured your destination wedding will feature a remote backdrop. In fact, 80% of Kauai is inaccessible by car, and no resort is able to extend above the island's largest coconut tree.
Resort Recommendation: Considered one of the best luxury resorts on Kauai, the spacious Grand Hyatt Kauai Resort features something for everyone, from adults to kids. A large saltwater lagoon is perfect for swimming and kayaking, and you'll find ocean views along with immaculately kept grounds and stunning ceremony venues throughout.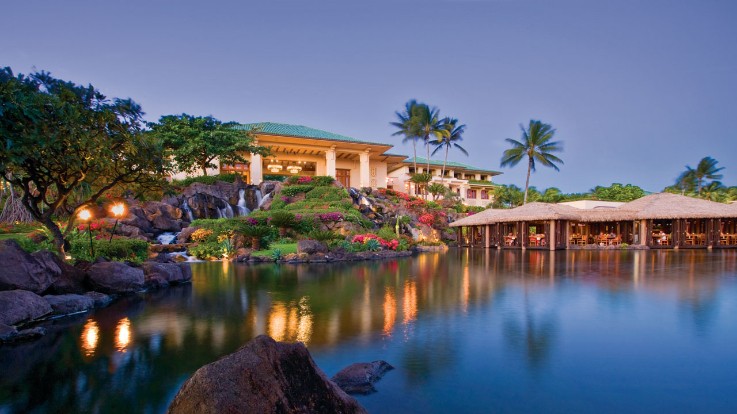 Grand Hyatt Kauai Resort
Hawaii features endless fun across its islands, and there's no one way to explore the islands correctly. Each island is what you make of it, and each has their own set of cultural offerings and island flair to enjoy. The key recommendation, which differs from our other destinations, is that Hawaii is truly meant for exploring beyond your resort. Where many of our all-inclusive resorts allow for the preference of their guests, Hawaii requires you to travel much more in order to experience everything it has to offer.
Ready to explore further? Click the button to explore all of our Hawaiian resorts.