Ready for twice the chance at winning an amazing vacation? Announcing our latest trip giveaways for any First Responder located in the United States. That's right if you're a permanent US resident over the age of 18, and you're working as a first responder in a career or community directly in efforts to help those affected by the coronavirus, you're welcomed to enter for your chance to win a trip to EITHER Grand Fiesta Americana Puerto Vallarta or Fiesta Americana Condesa Cancun all-inclusive resorts. We've partnered with our friends at La Coleccion Resorts to give away an unforgettable 3-night stay for 2 at either location.
How to Enter
If you're a first responder, share your story on the official contest page, and you're entered! Tell us what your job is, what your experience has been like working during the pandemic, and provide your contact information.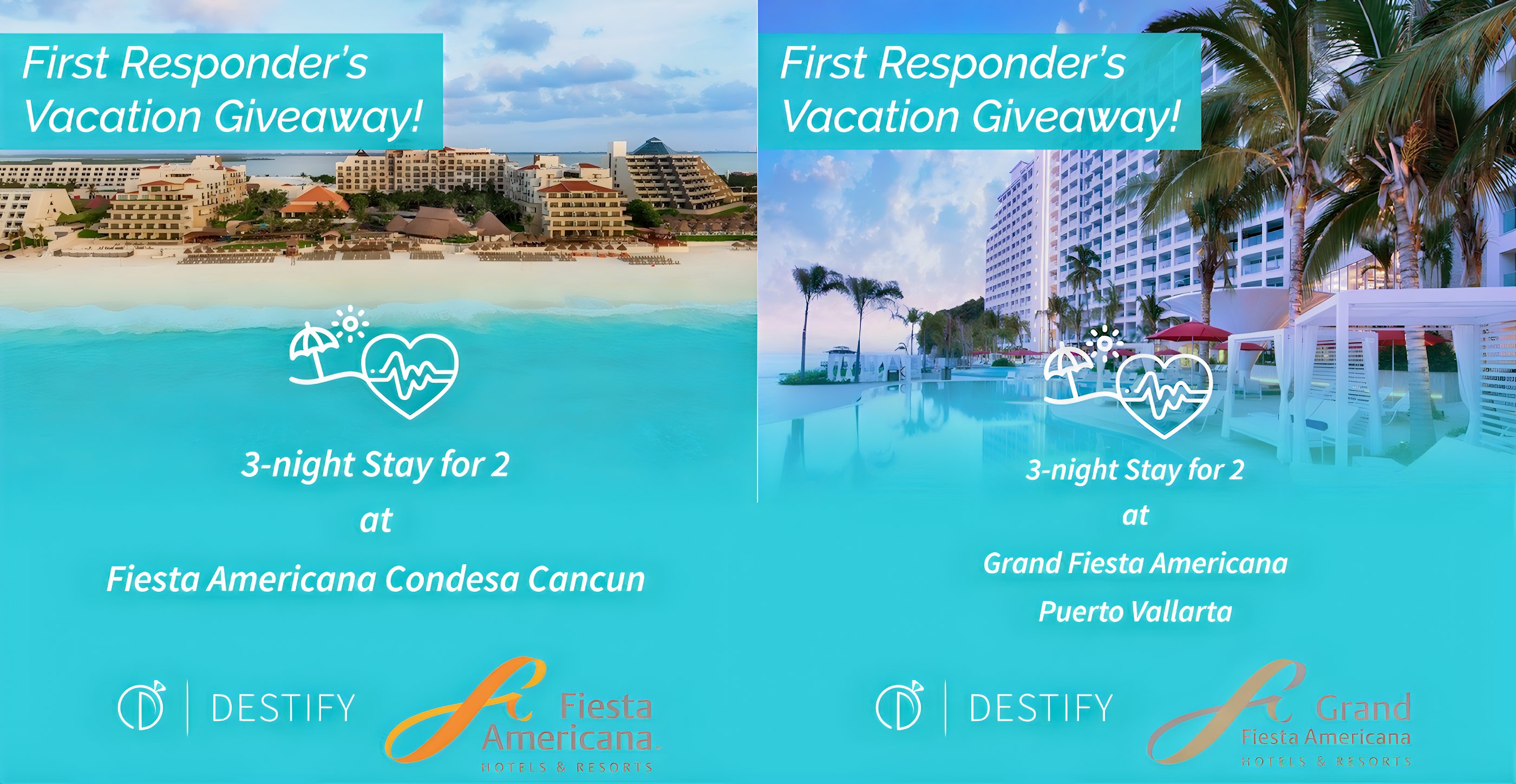 The 2 winning first-responders will receive:
– 3 nights for 2 at Fiesta Americana Condesa Cancun. (blackout and Holiday dates will apply).
OR
– 3 nights for 2 at Grand Fiesta Americana Puerto Vallarta. (blackout and Holiday dates will apply).
The winning first-responder will be notified on August 31st, 2020, and applications will be accepted through August 30th, 2020.
In order to be eligible for the prize:
– Must be a citizen of the United States ages 18 and older.
– Must work in a field that is directly helping COVID-19 efforts of health safety or local community support.
To see the full prize and submission details, or to enter, head over to the full contest page now: