You've been planning for months throughout quarantine. As the day of romance creeps closer, the thoughts cross your mind, "Can I host a wedding right now?" Your destination wedding might work in a more unique way during the COVID-19 pandemic. With the security and the wellbeing of your guests being of the utmost importance, resorts are well-equipped to handle your ceremony's safety standards and guarantee a memorable stay.
Here's how you can host an enchanting destination wedding during COVID-19, just like Chavisse and Chavonna did above:
Can weddings take place during the COVID-19 pandemic?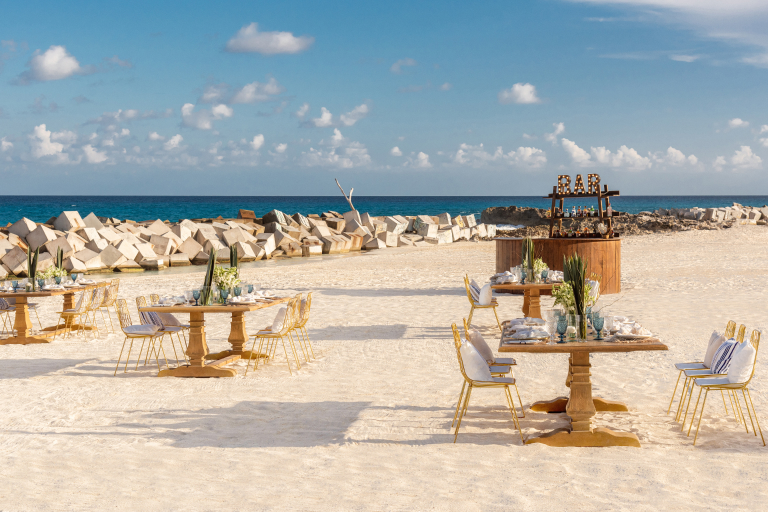 Yes! With the inception of many COVID-19 protocols at Destify's Top Resorts, destination weddings are possible during the pandemic. Our favorite locations are adapting to the circumstances, updating and reforming safety guidelines to ensure you can enjoy a safe and unforgettable wedding. Here's an example of AM Resorts' CleanComplete Verification Program (see the complete list at our Resort Safety Measures and Practices Guide):
Welcome Back – Arrival and Check-In Procedures: Check-in health procedures upon arrival at a resort, including temperature and health checks at a Hygiene Check-In station, cleaning of the lobby with high-level disinfectant every hour, and sanitation of luggage and personal electronic devices.
Come on In-Room Cleaning Procedures: Cristal RoomCheck verification certifies that each guest room has met the highest hygiene cleaning, with sanitation information on in-room tablets, printouts, and TVs.
Time to Relax – Sanitation Throughout the Resort: Increased sanitation throughout all areas of the resorts, including high human contact areas such as staircases, elevators, public areas and restrooms, as well as sports equipment and spa facilities. Beach and pool loungers will also be distanced.
How many people can attend a wedding during the COVID-19 pandemic?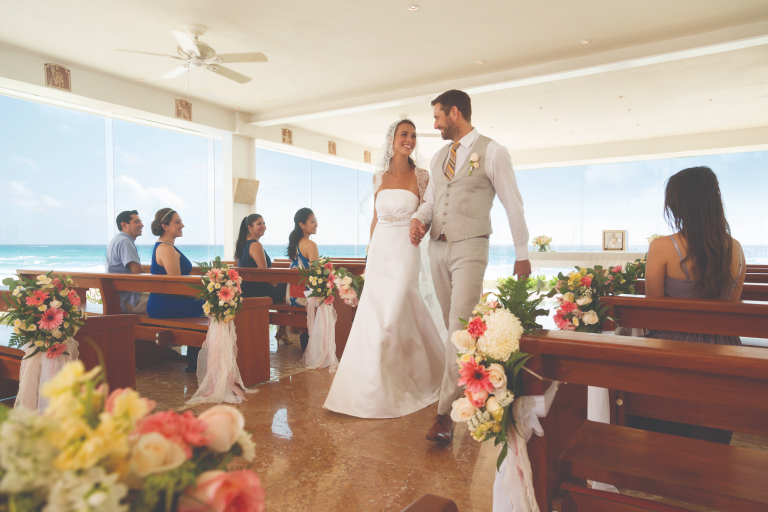 With all destination weddings, it's up to you to decide how many people you want to invite. But with COVID-19, your guest list might be a little thin this year. This isn't a bad thing. In fact, while it's nice to celebrate with all of your loved ones, the circumstances don't favor larger guest lists. Our recommendation? Invite up to 20 guests, but don't pressure them to attend.
How to reduce risks at a wedding during COVID-19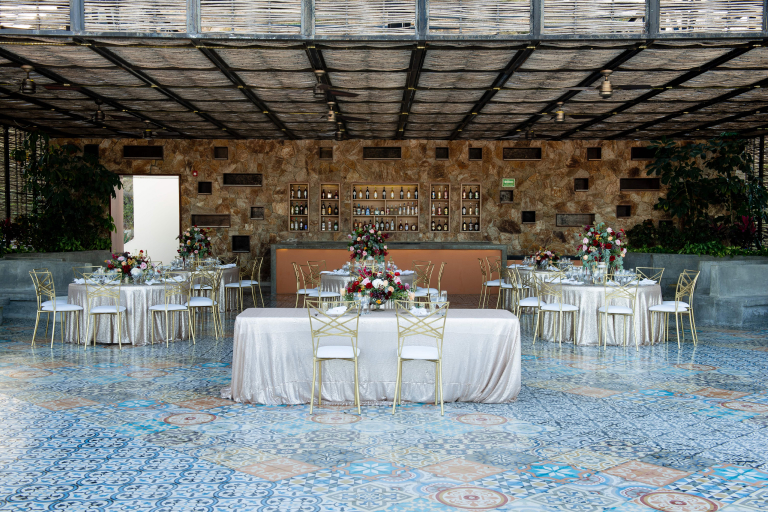 For your reception, you should also expect mask-clad workers assisting you, and guests should practice social distancing at the bar when ordering drinks (and your drinks will be served in single-use cups). Both vendors will collaborate with the resort for the personal security of both guests and staff, respecting all government regulations for the setup of the reception area, and while the party happens. Just think of it as giving even more room for your DJ to work and keep those tunes coming.
At many all-inclusive resorts, buffet food is drastically reduced or nixed all together in favor of plated meals and live cooking stations. Overall, this enables qualified employees to help keep up with food handling regulations while also providing the expected impeccable service of a destination wedding. Tables will be placed 6ft apart, potentially with no more than 6 wedding guest groups per table. Hand sanitizer stations will be available in the venue, just as at the ceremony.
We've been through a lot this year. It's hard to forecast when certain activities will be safer. Despite this, you can still host a gorgeous destination wedding during COVID-19. While 2020 has brought a series of trials and tribulations, your favorite destinations have and continue to adapt to the circumstances, promoting a sanitized environment with endless possibilities. So, kickstart that planning and tie the knot at a luxury sun-soaked resort soon!
Want to learn more about how wedding resorts are responding to COVID-19? View our newest resource, Socially Distanced Destination Weddings: